A file copy tool can be helpful if you are an IT person or use a computer regularly. You may also need to move files between laptops or desktops from one location to another, and the free file copy tools can help you move them efficiently. A copy-and-paste formula, keyboard shortcuts, or drag-and-drop can also be used to move the file.
It is not difficult to move files. Simply select the file, right-click on it, copy and move it to where you want it, then right-click again to paste it. Drag and drop is an easier option, and this option automatically copies the files from one location to another.
The above options make it easy to copy a file in Windows and are suitable for small files. But if your file is large, none of the above functions may work well, and it may be a waste of time. Don't worry about the larger file copy-and-paste procedure. On Windows, you can move files much faster using several free file-copying tools.
This article will discuss some of Windows's best free file copy tools.
Copy Handler
This free file copy tool takes care of copying files from Windows to your clipboard by automatically doing the job. During copying, a simple and small window will appear on the tool. You will get the whole window if you double-click on it, containing all the essential details.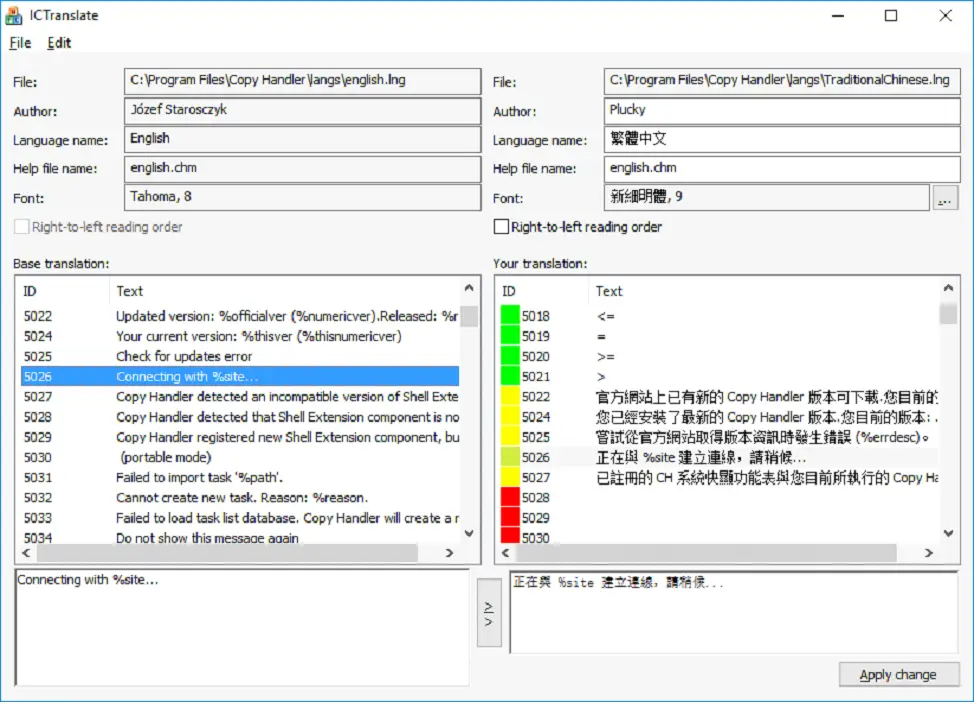 With this tool, you can add context menu entries, pause and resume the file copy process, and all the instructions, operations details, and statistics will appear on the entire window. Additionally, this free file copy tool allows configuring the programs in most areas from a window.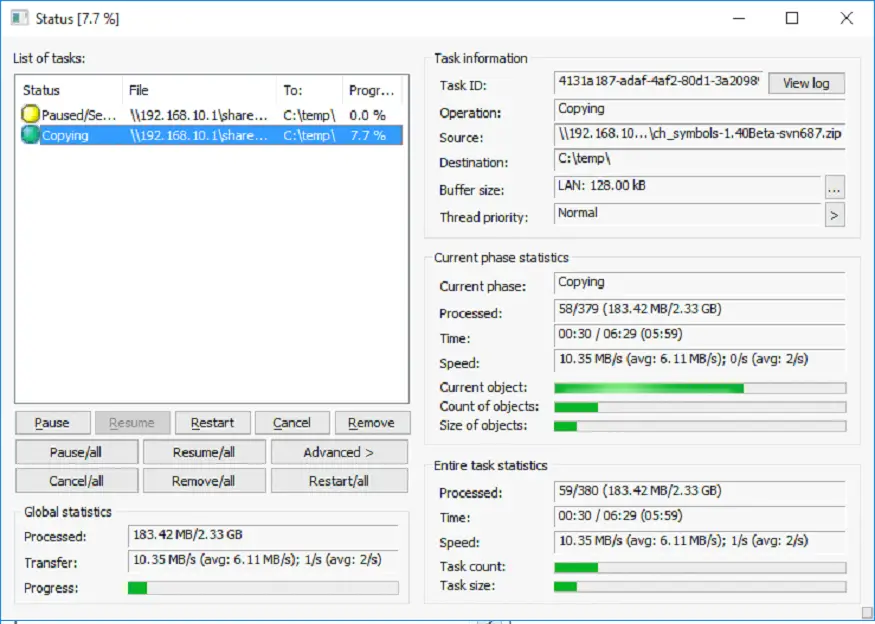 For Windows, Copy Handler is a free, open-source program. It has more than 60 configuration options and is entirely configurable. In addition to supporting English and several other languages, these free file copy tools provide users with comprehensive data copy/shift offers.
Download Copy Handler
You can download CopyHandler from here.
UltraCopier
There are several features in this free file copy tool that make it attractive to users. It has a beautiful interface, a responsive design, and many more features. This tool provides fast performance, as well as a responsive design. This free copy tool can transfer your required files to any location. Input and output directories can be specified. As a bonus, when you move to another location, you will be able to see the full size of files and folders.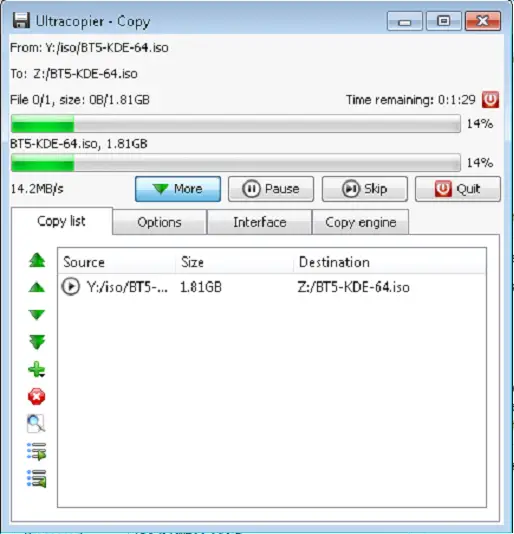 It's easy to move files between locations and folders with this UltraCopier tool. You can use it whenever you need to transfer files, acting as your default copy handler. Add the folders or files to the input window and choose the destination. Click the Start button once you have selected the shift destination to begin the process.
Download UltraCopier
Grab UltraCopier from filehorse.
Fast Copy
With the help of Fast Copy, users can move or shift entire directories, folders, or files from one position to another using a simple and free tool. The user can browse the source directory, select it, and browse to choose the files' destination directory. By clicking the execute button, the user can initiate the copy process. However, the user can set the buffer size manually for the operation. Additionally, the executable file can be used from the extracted folder after installation.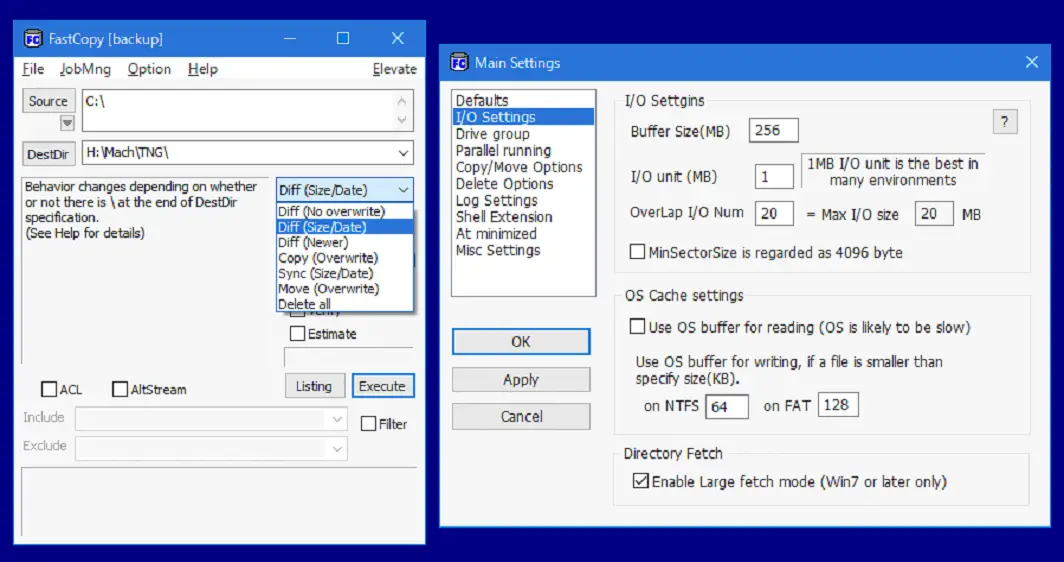 Moreover, this free file copy tool has pretty simple preferences and narrations, and you can freely download it for your Windows. This tool is an extraordinary tool for copying files or transferring them.
Download Fast Copy
You can download Fast Copy here.
FF Copy
One of the best free file copy tools for Windows is FF Copy. It is straightforward to use and lightweight. It lets you easily copy and move files or folders from one location to another. You can add multiple tasks to its list. You can start the file shifting process by selecting the source files and their destinations. The file copying process can also be controlled manually. The file copying speed of this tool is extremely high, and it takes very little time to move a file.

These free file copy programs have fast transfer speeds, which speed up the entire copying process. If you add your desired copy or shift file to the transfer queue, it will be copied/moved sequentially.
Download FF Copy
FF Copy is available to download at Softpedia.
TeraCopy
Another free file copy tool is Teracopy, which helps you move or copy files to a different location while also recovering copy errors. If it fails to recover the error files, it skips those files. Rather than aborting the entire transfer process if it finds a faulty copy, this free file copy tool cuts only the faulty one.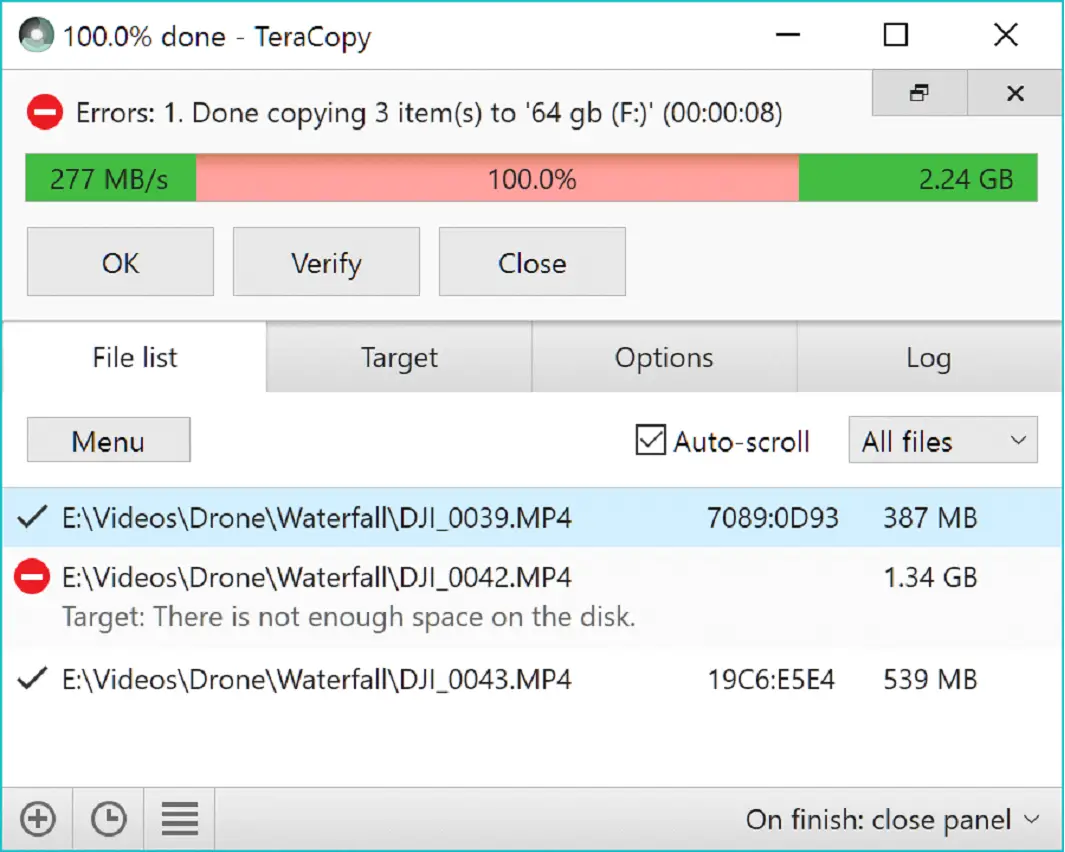 Using Teracopy, users can easily copy and move files from one place to another. It has a unique feature that can replace Windows Explorer's copy function.

When you start moving or copying a file or folder, it will save you precious time. If the copy needs to be paused while running, you can pause it and resume it later. In addition to being incredibly lightweight, this free file copy tool can also be used as portable software. It's fast and reliable as well.
Download TeraCopy
You can download TeraCopy here.