Dealing with PDF documents often involves extracting specific text content for various purposes. Whether you need to repurpose the text, analyze data, or simply work with the extracted information, a user-friendly tool like A-PDF Text Extractor can make the process seamless. In this article, we will explore the features and benefits of A-PDF Text Extractor, a versatile software designed to simplify text extraction from PDF documents.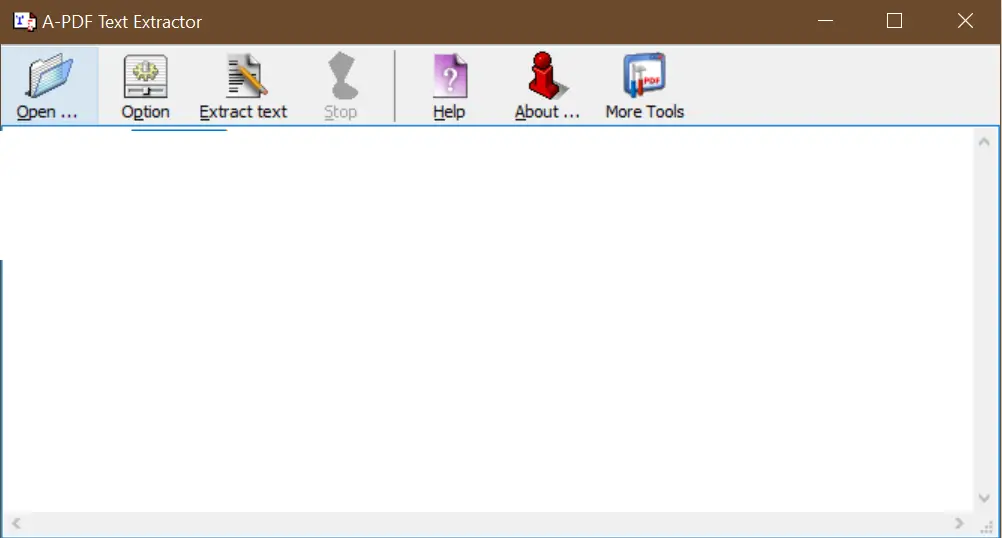 Intuitive and User-Friendly Interface
A-PDF Text Extractor boasts an intuitive interface that ensures a user-friendly experience for all types of users. The clean and straightforward layout allows you to navigate through the software without any steep learning curve quickly. Its user-friendly design makes it an ideal choice for both novice users and professionals seeking a simple yet efficient text extraction solution.
Effortless Text Extraction
With A-PDF Text Extractor, extracting text from PDF documents becomes a hassle-free task. The software provides a streamlined process, allowing you to extract text from single or multiple PDF files simultaneously. You can extract text from specific pages, selected areas, or the entire document, providing flexibility and customization options to suit your requirements.
Support for Various Languages and Encodings
A-PDF Text Extractor is equipped with language and encoding support, enabling accurate extraction of text from PDFs containing different languages or character sets. It ensures that you can extract and work with text content in various languages without any limitations or errors, enhancing the versatility and usability of the software.
Batch Text Extraction
Time-saving and efficiency are paramount when dealing with a large number of PDF files. A-PDF Text Extractor excels in this aspect by offering batch processing capabilities. You can extract text from multiple PDF files in one go, eliminating the need for manual extraction from each document individually. This feature significantly reduces manual effort and increases productivity.
Customizable Extraction Options
A-PDF Text Extractor provides customizable extraction options to meet your specific requirements. You can choose the output format, such as plain text or Microsoft Word, and configure parameters like font size, formatting, and line breaks. This flexibility allows you to extract text in a format that suits your intended use, whether it's for editing, analysis, or further processing.
Time and Effort Saving
By automating the text extraction process, A-PDF Text Extractor saves you valuable time and effort. Instead of manually copying and pasting text from PDF documents, the software handles the task efficiently, extracting the desired content accurately and swiftly. It enables you to focus on more critical tasks and boosts overall productivity.
Download A-PDF Text Extractor
You can download A-PDF Text Extractor from its official website.
Conclusion
A-PDF Text Extractor is a user-friendly software solution that simplifies the task of extracting text from PDF documents. With its intuitive interface, support for various languages and encodings, batch processing capabilities, and customizable extraction options, it streamlines the text extraction process and enhances efficiency. Whether you're a professional dealing with extensive data analysis or an everyday user needing to extract specific information, A-PDF Text Extractor provides a convenient and effective solution. Embrace the power of A-PDF Text Extractor and unlock new possibilities for working with text content from your PDF documents.