You can now stop searching for free CD, DVD, or Blu-ray burner software. Ashampoo's official website says Burning Studio 2022 is being offered for free, even though it is actually priced at $29.99. It is an easy way to burn movies, music, and files to a recordable disc. The software not only backs up data but also extracts music from CDs and creates stylish CD covers and inlays.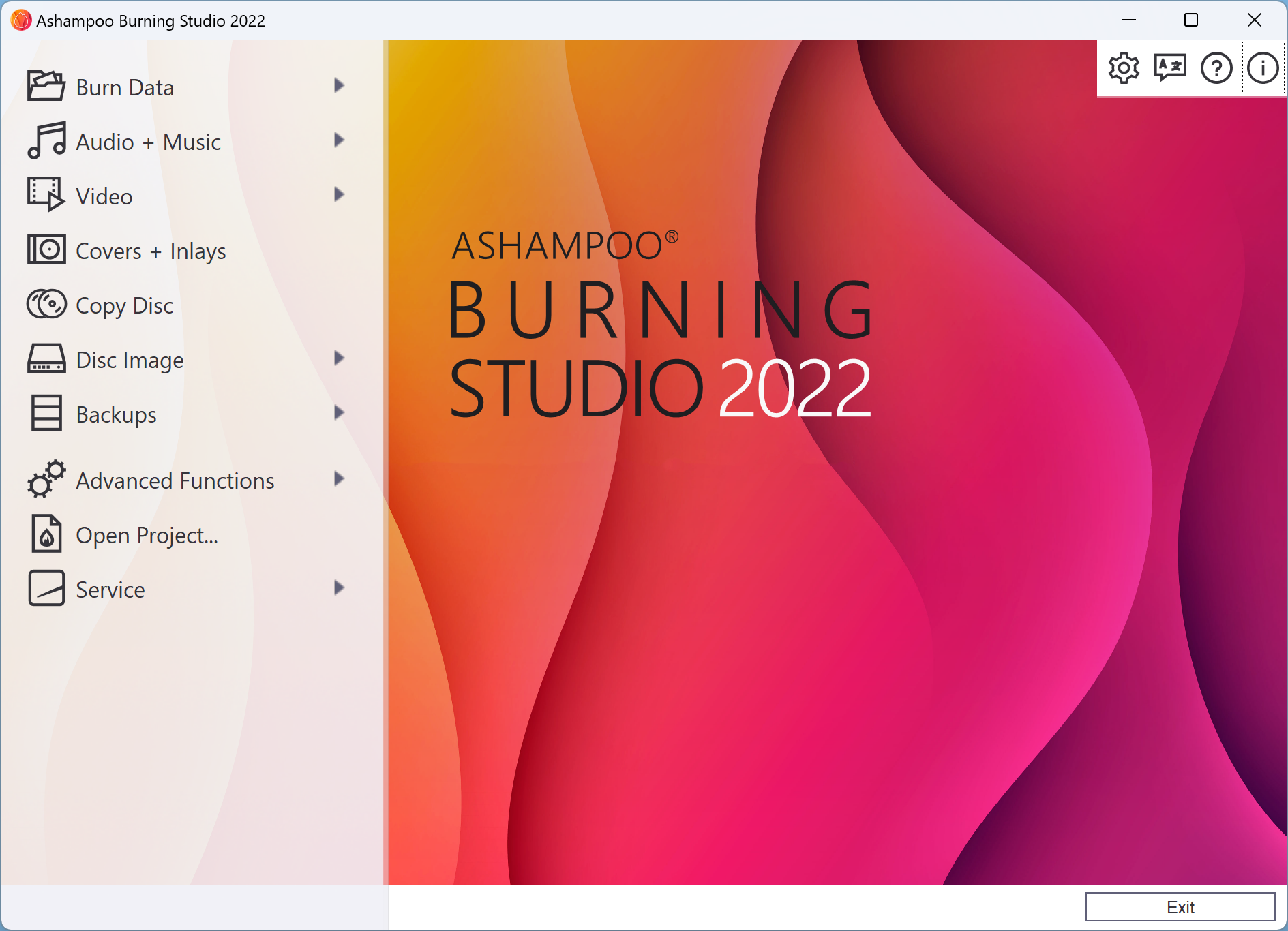 Ashampoo Burning Studio 2022 for Windows 11 and 10
Burning Studio 2022 is powerful disc burning software for CDs, DVDs, and Blu-ray discs. It can burn audio, video, and files to all recordable media, as well as BDXL and M-Disc. With the built-in disc ripping tool, audio files can be converted into custom audio discs with custom covers and inlays. While ripping, playlists can be automatically generated for easy playback in the desired order. Data is automatically spread across multiple volumes if it cannot fit on one disc, so it's easy to burn entire collections of photos, documents, or songs.
Regular disc image users will appreciate the excellent support for ISO and CUE/BIN, as well as the integrated image preview during creation and browsing.
With Ashampoo Burning Studio 2022, you can also back up files to any disk, flash drive, or hard drive. Apart from that, the program also includes scratch protection to enable data recovery from discs with significant surface damage. Version 2022 is fully compatible with Windows 11/10 and features an interactive cover search. It works on cell phones and tablets as well.
Although Ashampoo Burning Studio 2022 is a crippled (cut-down) version of the Burning Studio 23, it does have all of the necessary functions for burning CDs, DVDs, and Blu-ray discs, including audio CDs, MP3s, and video discs. In addition to burning data on discs, it also supports auto-start functionality for DVDs, Blu-ray, and encrypted IDC discs.
It is possible to create audio CDs, DVDs, and Blu-ray discs of high quality with Burning Studio. A Backup & Restore module makes it easy to back up important data and restore it when necessary, as well as supports VCD and SVCD formats for creating video discs. It has an inbuilt movie editor and slideshow features.
In addition to burning or copying data to optical discs, Ashampoo's software can also be used to rip audio CD tracks into MP3, WAV, and WMA formats and as a backup solution. As part of the 2022 version, you can also create and manage disc images.
You can import boot images to create bootable discs and can create CD/DVD covers with the design and print options. It supports ASHDISC, CUE/BIN, and ISO formats. With the apps, you can easily print your own labels since they have separate drivers for all of the popular printers.
Features of Ashampoo Burning Studio 2022
The Burning Studio 2022 includes the following main features:-
Enhanced cover search.
Burn files to single or multiple CDs, DVDs, and Blu-ray discs.
Copy CDs, DVDs, and Blu-ray discs.
Extensive backup features with encryption and password support.
Burn scratch-protected discs.
Back up cellphones, tablets, or other external devices.
Create audio CDs and MP3/WMA discs.
Design and print covers and inlays for all disc types.
Sleek new user interface.
Burn password-protected discs.
Download Ashampoo Burning Studio 2022
You can download Burning Studio 2022 from its official website.