Ashampoo PDF Free is a free PDF viewer and creator that lets you view, create, merge and edit PDF files. If you want a PDF tool from a reputable company, I would recommend Ashampoo PDF FREE.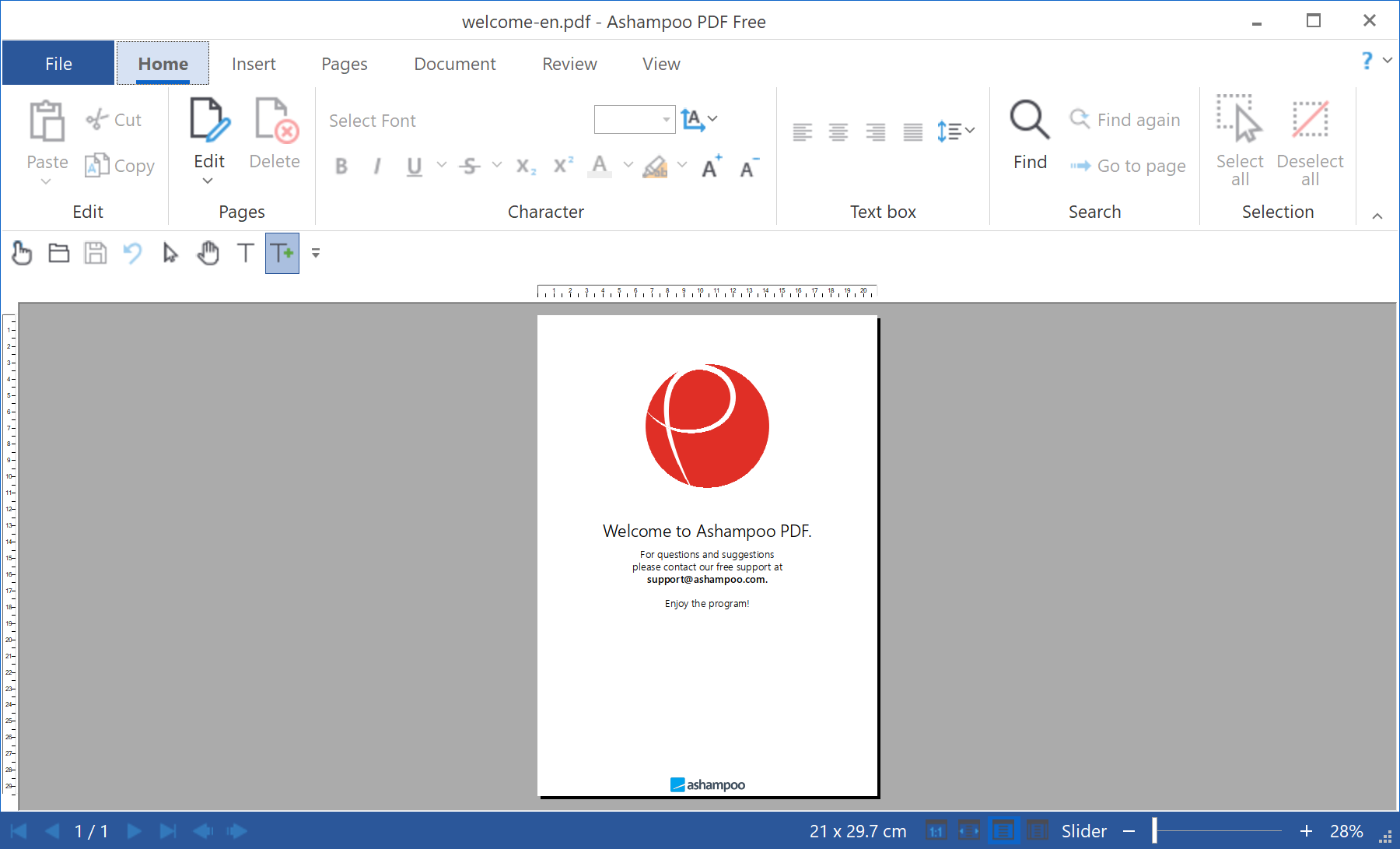 Ashampoo PDF Free for Windows 11 and 10
With Ashampoo PDF FREE, you can also view, create, merge, and edit PDF files. In addition to allowing you to create PDFs with any print-enabled application, it also comes with a virtual printer, so you can print out documents, for example, manuals, if you prefer them in physical form. You can easily delete or rearrange pages in PDF documents with Ashampoo PDF FREE. The program allows you to insert pages from other documents into PDF documents while editing them. A built-in search feature makes finding text passages particularly easy, as well as filling out static or dynamic PDF forms with embedded forms.
Features of Ashampoo PDF Free
100% Free PDF Reader.
Can Create, merge and edit PDFs.
Create PDFs.
It has a built-in printer driver to create PDFs from any Windows application.
Fill out interactive forms.
Helps with filling out static forms.
Compact and fast.
Search in documents.
Move and delete pages.
Insert pages from existing PDF documents.
Handy and elegant new ribbon-based user interface.
Fast switching between work modes with a quick-access toolbar.
Seamless document zoom built into the status bar.
Button to adjust icon sizes within the application.
Installation of Ashampoo PDF Free
At just over 300MB, this is a large download, so it might take some time to get started. But once running, the software will be installed in just a matter of seconds! You will need your Ashampoo account details to activate the license at the end of the installation. Don't worry if you don't have an Ashampoo account yet, it is easy and quick to set one up, and all you need is an email address! Just enter your email and password, and PDF Free is now ready to use after registration is complete!
Download Ashampoo PDF Free
The program is fully compatible with Windows 11 and 10. You can grab the Ashampoo PDF Free from its official website.
Conclusion
In conclusion, Ashampoo PDF Free is a reliable and versatile PDF viewer and creator that offers a wide range of features for viewing, creating, merging, and editing PDF files. With its user-friendly interface, built-in search function, and the ability to fill out interactive forms, Ashampoo PDF Free provides a convenient and efficient solution for managing PDF documents. Whether you need to create PDFs from any Windows application or modify existing PDF files, Ashampoo PDF Free is a recommended choice, offering a seamless experience for Windows 11 and 10 users.