We all are familiar with ZIP and RAR files. These both file formats are common, and developers distribute the applications in these file formats. While hunting the internet, you will see plenty of tools to compress and decompress files or folders from .RAR and .ZIP file formats. Ashampoo ZIP is a freeware tool that lets you easily compress and decompress archive files.
Also Read: How to open an ISO file using WinRAR?
Ashampoo ZIP Free for Windows 10/11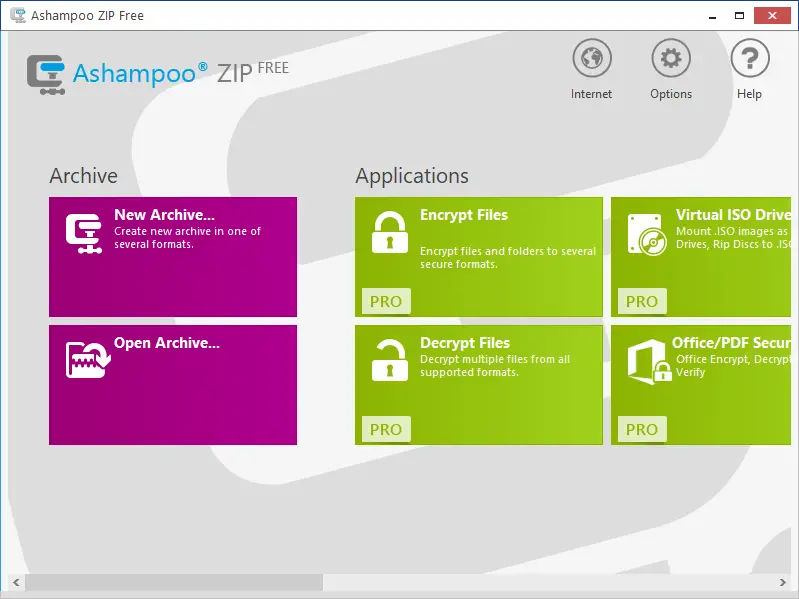 Ashampoo ZIP is easy to use. After installing on Windows PC, it integrates itself into the right-click menu and lets you compress or decompress archive files quickly and easily. That means once you installed the Ashampoo ZIP on your PC, compressing and decompressing all common formats using a simple mouse click is possible. All you need to right-click on a file to create or unpack the archive file.
It comes with a beautiful graphical interface, is very intuitive, and is easy to use. The free version of this application is fully compatible with Windows 7, 8, 10, 11, and Windows Server editions. Once installed, it seamlessly integrates with Windows Explorer Shell, both 32bit and 64bit.
Apart from the RAR and ZIP files, you can even create and extract 7-ZIP, CAB, TAR (TAR.GZ, TAR.BZ2, TAR.XZ), and LHA files formats. You can extract contents from over 30 different formats, including RAR, ZIPX, ARJ, ARC, ACE, MSI, NSIS, CHM, DMG, RPM, CPIO, VHD, XAR, LZMA, LZH, SquashFS, CramFS, Z, ZOO, WIM plus ISO (ISO9660 and UDF).
This tool uses powerful AES encryption with 256-bit strength. The free version of Ashampoo ZIP supports the unlimited size of the archive, unlimited size of files inside the archive, and the unlimited number of files inside the archive when using ZIP and 7-ZIP formats.
Previewing ISO images, text, and other file formats without extracting them to a file or folder is possible. Previewing files without ever extracting them from the archive is a good feature.
It comes with a unique feature to repair broken ZIP files. Repair ZIP Tool is included in Ashampoo Zip, which lets you repair broken ZIP files. Furthermore, one can use the SFX Wizard to create a powerful SFX for Self Extracting Archives.
Download Ashampoo ZIP Free
If you search for good freeware to create, open and repair ZIP and other archive file formats, Ashampoo ZIP may be the right choice for you. You can download the latest version of this utility from here.
You might also be interested in the free version of Ashampoo Burning Studio for Windows 11/10/8/7.