As well as decorating your Windows operating system, screensavers protect your computer from prying eyes if you have enabled passwords on your screensaver. These screensavers run automatically after a specified time when your PC is idle.
Screensavers provide an additional layer of protection to your PC. When you don't use your PC for a while, the screensaver automatically starts protecting your computer from unauthorized access. If the password option is turned on, Windows prompts you to log in.
Screensavers of all kinds are available on the internet, and choosing one from them is very challenging. We have selected some for you, and you can apply any or all to your Windows 11 or 10 PC according to your choices. If you don't know how to apply screensavers, refer to our guide on turning on screen savers on Windows 11.
Before you download any screensaver, we want to mention a few things. You may find the screensavers in ".Zip," ".EXE," or ".SCR" format. If a screensaver file is in ".zip," you need to extract it in a folder before you can use it. You need to install the ".exe" screensavers as regular software on your PC. While if you get ".scr," just right-click on it and select the Install option to apply the screensaver on your computer.
Best Screensavers for Windows
Briblo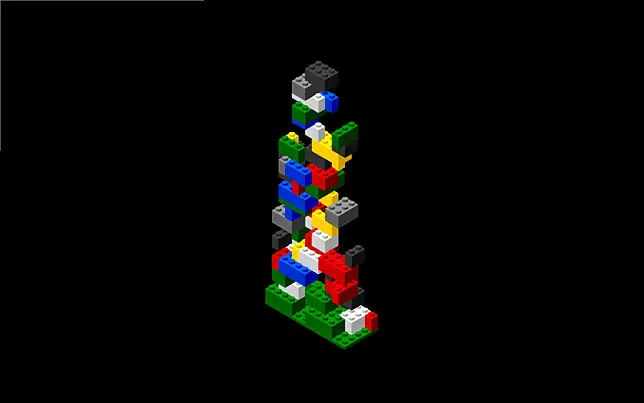 A colorful building block stack of various sizes falls from random locations onto a green plateau in Briblo, an interactive screensaver inspired by Lego bricks and Tetris video games. This allows you to create custom structures or fit as many blocks onto the plateau as possible. While the screensaver runs, you can specify where each block will land using the arrow, spacebar, and Enter keys.
Download Briblo
You can download and install the Briblo screensaver from screensaversplanet.
Moonlit Ship
Night sea is a beautiful and romantic screensaver. It includes a beautiful sailboat in the moonlight. The screensaver is suitable for romantics and nature lovers. The graphic effects are very realistic and performed at a high level.
Download Moonlit Ship
You can download the Moonlit Ship screen saver from saversplanet.
Electric Sheep
Electric Sheep is the ultimate custom screensaver for Windows 11 and 10. When your computer is asleep and runs this screensaver, it communicates with other computers in the Electric Sheep network to create custom abstract animations (called "Sheep").
This screensaver works on a voting system; the more votes a sheep gets, the more likely the sheep will reproduce and live longer. It will consume high bandwidth, so be careful before applying this screen saver.
Download Electric Sheep
You can download and apply the Electric Sheep screensaver from here.
Japan Spring
With the "Japan Spring" screensaver, you can enjoy the beauty of the Japanese Fuji Mount in the spring. If you are a nature lover, you will love to use this screen saver.
Download Japan Spring
You can grab the Japan Spring screensaver from here.
Vehicle Screen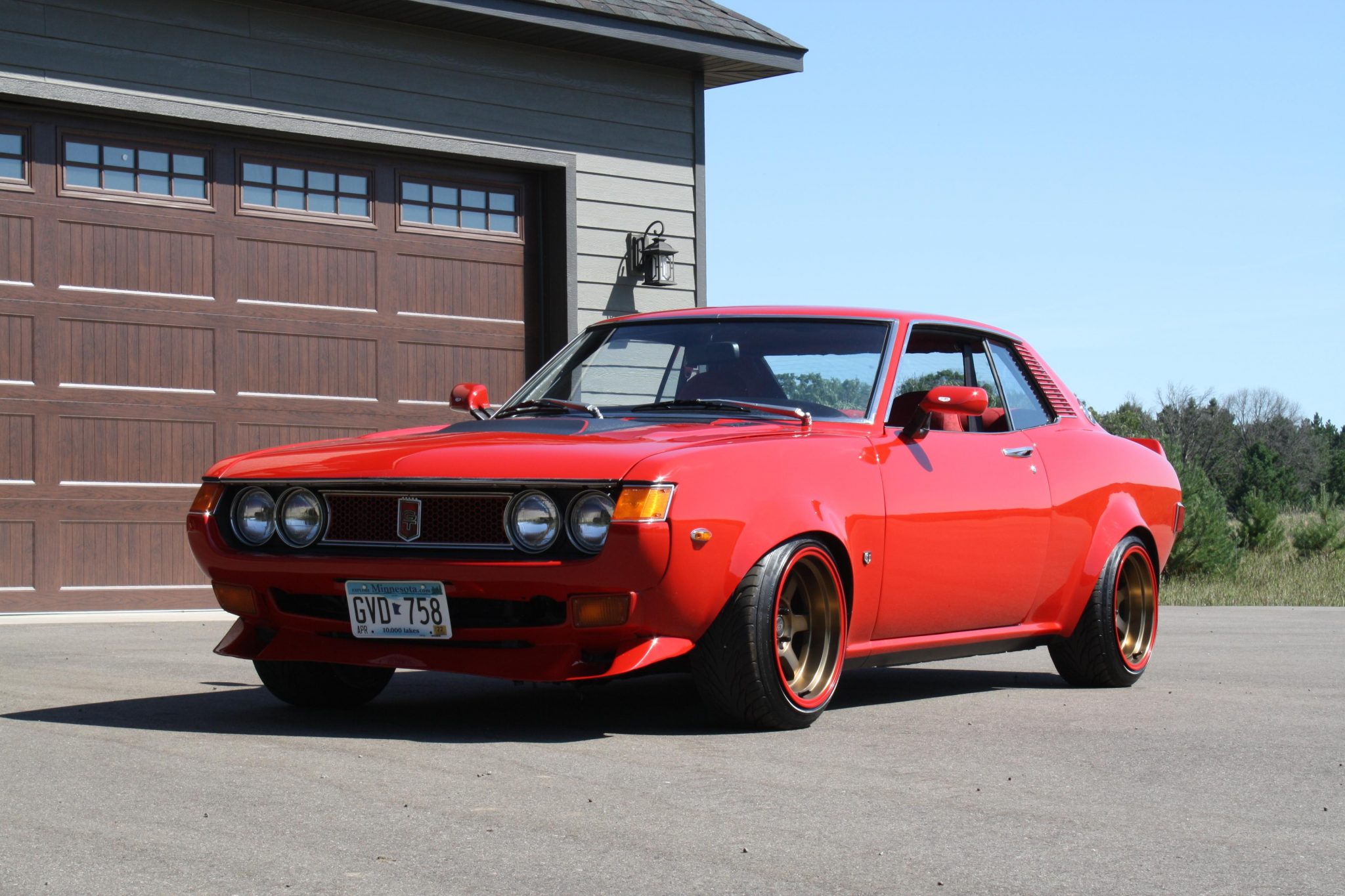 Anyone interested in vehicles will love using this screensaver. It includes beautiful, high-quality images of cars, motorbikes, planes, trains, and boats.
The screen saver appears as a slideshow that displays a stream of high-quality photos of cars, motorcycles, airplanes, boats, and trains. You can use these photos to set your desktop background or lock screen. According to the developer, fresh Photos are updated weekly.
Download Vehicle Screen
You can opt for Vehicle Screen from the Microsoft Store.
Mountain Rivers
The Mountain Rivers screensaver features water movements and the background sound of the wave and birds. It also displays an analog clock on the top right side corner of the screen.
Download Mountain Rivers
You can download the Mountain Rivers screensaver here.
Fairy Lake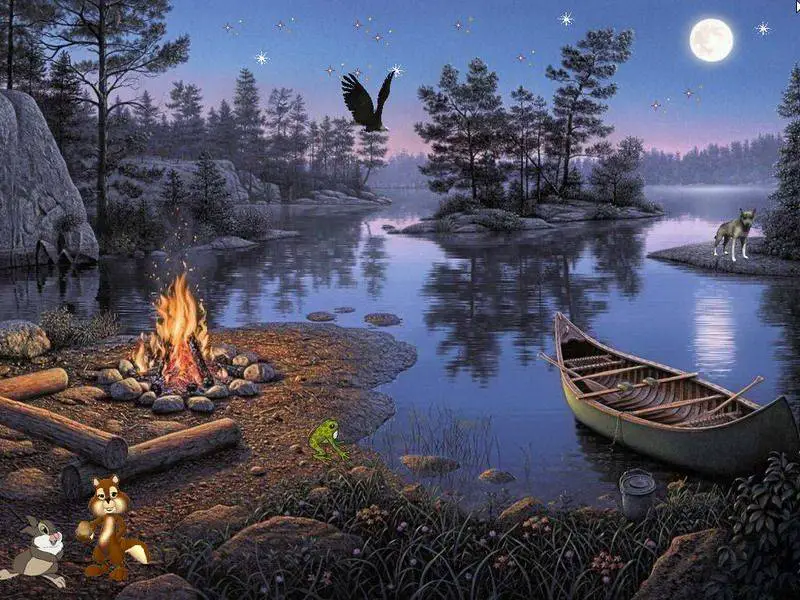 Fairy Lake is a wonderful screensaver that comes with cute animals to spice up your desktop. Besides that, it also includes the soothing sound of nature to boot. If you want a screensaver to calm your mind, then look no other than the Fairy Lake screensaver.
Download Fairy Lake
You can download the Fairy Lake screensaver from here.
Living Marine Aquarium 2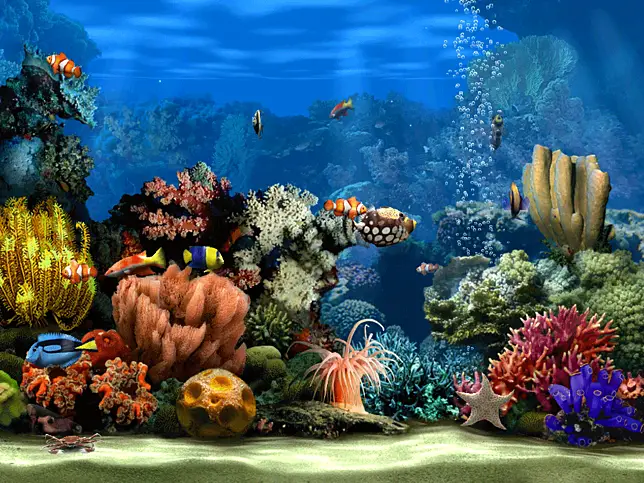 We always love to use the Aquarium screensaver on our Windows PCs. The new Living Marine Aquarium 2 screen saver features 18 animated species of fish and other sea creatures, from the Blue Hippo Tang and Percula Clown to a Sea Horse and Anemone Crab. It also comes with three different aquariums that the screensaver rotates through. The quality of the graphics can be adjusted via the settings panel, where you can customize the number of fish per species or select an aquarium according to your choice.
Download Living Marine Aquarium 2
You can grab Living Marine Aquarium 2 here.
Another Matrix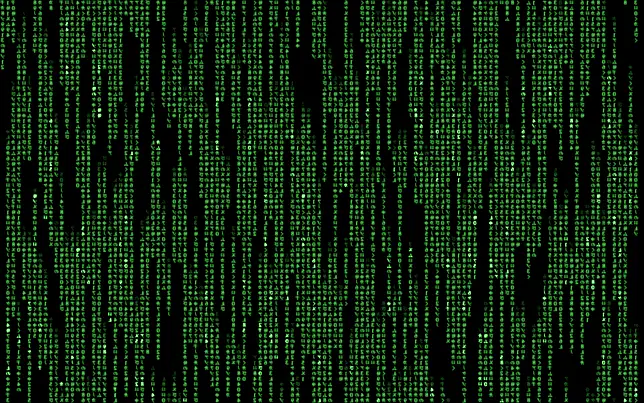 This Matrix screensaver brings the falling green code on your PC that you saw in the popular 1999 film The Matrix. You can customize the rain by adjusting the speed, cipher density, and font and insert coded messages that will be gradually decoded on the screen.
Download Another Matrix
You can download Another Matrix screensaver from here.
YoWindow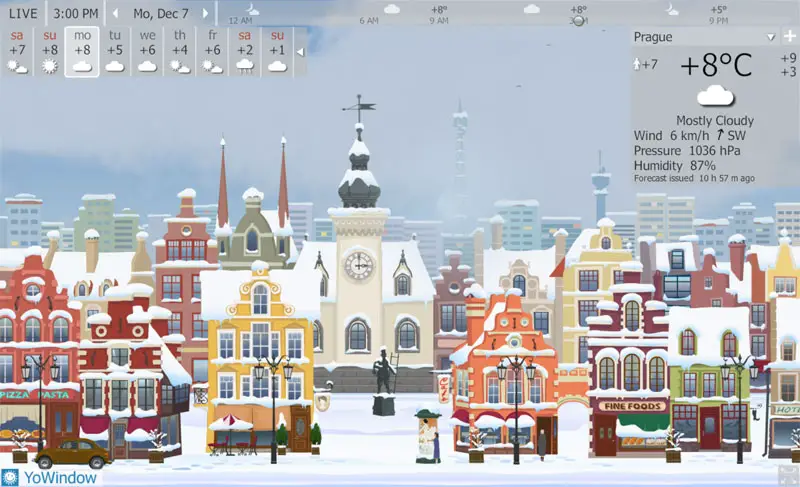 The YoWindow screensaver displays the weather forecast. It has a "live landscape" reflecting real-time weather, sunlight, and season. If you're stuck in your office, this custom screensaver is a great way to know what's happening on the outside. This shows the forecast for five days and allows you to set your location anywhere in the world.
Download YoWindow
You can grab YoWindow here.
Bird Life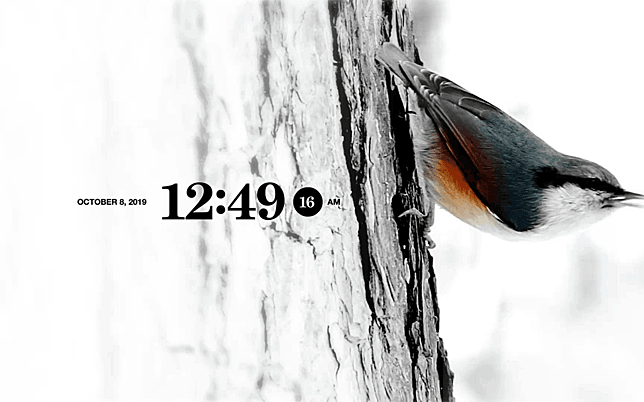 The Bird Life is another screensaver with a bird known as the Eurasian nuthatch pecking at a tree bark for insects. To make things even more interesting, the screensaver includes a digital clock that tells you the current time and date. It allows you to switch between a 12 or 24-format clock via the Settings menu or hide the clock altogether.
Download Bird Life
You can download the Bird Life screensaver from here.
You might also be interested in our free collection of Clock Screensavers for Windows 11 and 10.