Antivirus software cannot protect your PC 100 percent from all malware and ransomware, which are created and released daily. After testing a new sample for a few days, antivirus analysts add it to the latest virus definitions list.
Within this analysis time frame, the new computer virus can infect your PC and create a lot of damage. Furthermore, most likely within this timeframe, the new virus will steal your sensitive information, such as your account balance and passwords. With a keylogger, the new computer virus can steal data, causing massive damage. To prevent the keylogger from recording and stealing the actual keys, users need the Keystroke Encryption Software.
Most Remote Access Trojans contain a keylogger, which is the most common feature of them. When the offline or online keylogger mode is active on your PC, it records every keystroke you make on your keyboard. In an instant, the recorded information is transferred to the controller by logging it into a file and instantly transferring it.
Regardless of the purpose of keylogging, which is illegal in some countries, keylogging is an invasion of privacy that identifies the user and what they are doing on the Internet.
There are times when antivirus software fails to detect threats such as viruses, malware, and cyber threats. However, keystroke encryption is a practical extra layer of defense that keeps sensitive information safe. In order to prevent keyloggers from accurately logging keystrokes, the keystroke encryption software works deep within Windows operating systems.
Keystroke Encryption Software for Windows 11 and 10
By sending garbage text or completely blocking keystrokes, keystroke encryption software prevents Keyloggers from logging them. Currently, five keystroke encryption products are available. This post lists them.
Best 5 Keystroke Encryption Software for Windows are:-
Zemana AntiLogger
GuardedID
SpyShelter Anti-Keylogger
KeyScrambler
NetxtGen AntiKeylogger
Zemana AntiLogger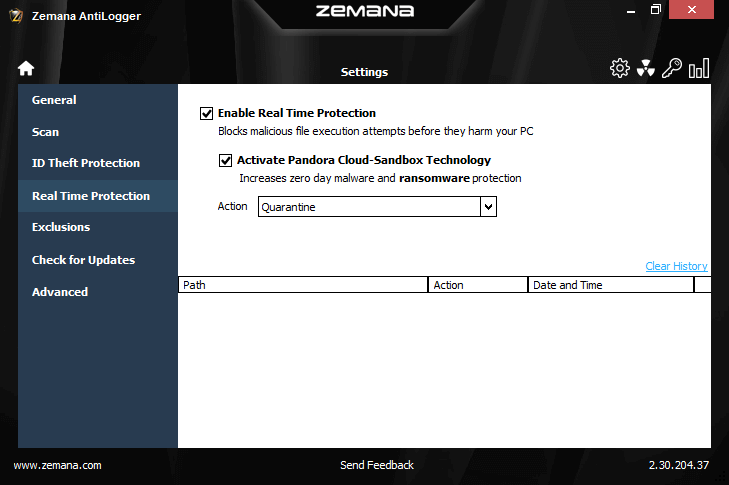 Designed with a user-friendly interface, Zemana AntiLogger is a very efficient and robust app that keeps track of who is doing what on your computer. In addition to monitoring your PC and providing security to sensitive information, this software is one of the best keystroke encryption applications. The app also blocks any suspicious activity that might compromise your data or sensitive information. If this app detects any suspicious activity, it blocks it immediately.
The most essential features of Zemana AntiLogger keystroke encryption software are as follows:-
It ensures secure transmission of login credentials, credit card numbers, and other security information while blocking attackers.
Online malware scanner Zemana is efficient and lightweight.

 

The Pandora technology carefully analyzes each unknown file in the cloud before executing it.

 

With this software, you can camouflage your daily activities, including online shopping, calling, texting, and banking.

 

Protects against ransomware with reliable protection.

 

By detecting unwanted apps and toolbars, browser add-ons, and adware infections, this software removes them.
With Zemana, you will receive 24/7 technical support from Zemana's teams, as well as real-time protection and emergency technical support.
Below are the details of Zemana AntiLogger:-
Price: Starting at $35 per year.
Password Protection: None.
Encryption Method: Blank output.
Additional Protection: None.
Supported Applications: All.
Supported Operating System: Windows 11, 10, 7, Vista, and Windows XP (32 and 64-bit).
You can download Zemana AntiLogger here.
GuardedID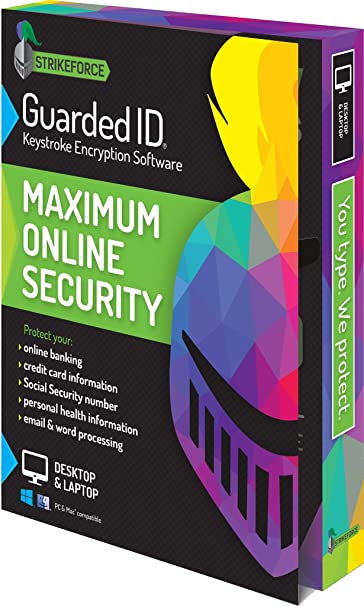 In addition to being a leading cause and increasing data theft vulnerability, keylogging attacks are cybercrimes. However, GuardedID eliminates the risk of data theft caused by keylogging attacks. This keystroke encryption software also protects data from known and unknown keylogger threats. It, therefore, protects sensitive and personal data from keyloggers, unlike anti-virus and anti-malware software.
The most impressive features of GuardedID keystroke encryption software include the following:-
Installs easily.
This software will not slow down your computer.
A US company built, patented, and supports it.
The software also offers anti-screen capture and anti-click jacking features.
It offers multiple layers of protection against cyber-attacks.
By using this keystroke encryption software, cybercriminals cannot see anything but meaningless numbers.
Keyloggers both on the desktop and on the kernel can be prevented with the programs.
In addition to protecting financial information and personal data, this software proactively encrypts all keystrokes.
By encrypting keystroke data, however, malicious keylogging programs can be prevented. In addition, it creates a direct path to the computer, which is invisible to keyloggers, using a 256-bit encryption code. This keystroke encryption software uses military-grade encryption code to protect the pathway.
The details of GuardedID are presented below:-
Price: For one year and 2PC, $29.99.
Password Protection: None.
Supported Applications: Unspecified and limited.
Encryption Method: With sequential numbers replaces the logged keystrokes.
Additional Protection: Sends black screenshots by blocking the screen loggers.
Supported Operating System: Windows 7, 8, 10, 11, and macOS 10.12 (Sierra) or later.
Grab GuardedID here.
SpyShelter Anti-Keylogger
A keystroke encryption software called SpyShelter is one of the best free security tools for protecting your sensitive data from keyloggers.
By monitoring all ongoing and current activities on your PC, SpyShelter Anti Keylogger prevents any malware or virus from taking action. Despite this, SpyShelter's advanced technology can stop both customized and commercial keyloggers. If any antivirus software fails to detect the keylogger activity, it is able to see that easily.
Upon installation, this software will perform the following tasks:-
Protect your personal data from theft, including chat messages, passwords, and credit card information.
Protect yourself from dangerous zero-day malware by detecting and preventing it.
This software allows you to define rules for every application.
Ensure that all keystrokes are encrypted in applications.
Hijack-proof the microphone and webcam.
Since the day you installed this keystroke encryption software, your RAM, registry, and other applications have been protected against zero-day malware. Because of the fast algorithm processing of SpyShelter, it will not slow down your computer as much as other software. However, this software will make the processing suitable even for an older computer, compared to other software.
Below are some of the most common features of this keystroke encryption software:-
The computer is continuously monitored for malicious software by this program.
If you already have the keylogger hacking tool installed in your system, it can detect and remove it.
The software is lightweight and fast, and it provides real-time encryption of keystrokes.
SpyShelter works without a signature database.
It provides extremely solid protection against unknown and known zero-day malware.
Using SpyShelter, you can encrypt all keystrokes to protect your vital information.
Passwords won't be accessed by malware.
Keystroke encryption software such as SpyShelter protects against financial malware. Moreover, it provides powerful protection against sophisticated financial malware such as screen loggers, webcam loggers, and keyloggers.
Screenshots capturing suspicious activities are immediately stopped by this program.
Because you are the computer in charge, you can set the rules for each application with this keystroke encryption software. Additionally, AntiNetworkSpy's proactive module prevents dangerous Trojans from stealing your private data. Hence, you can ensure that your data is safe while conducting important online transactions.
SpyShelter is available on its official website.
KeyScrambler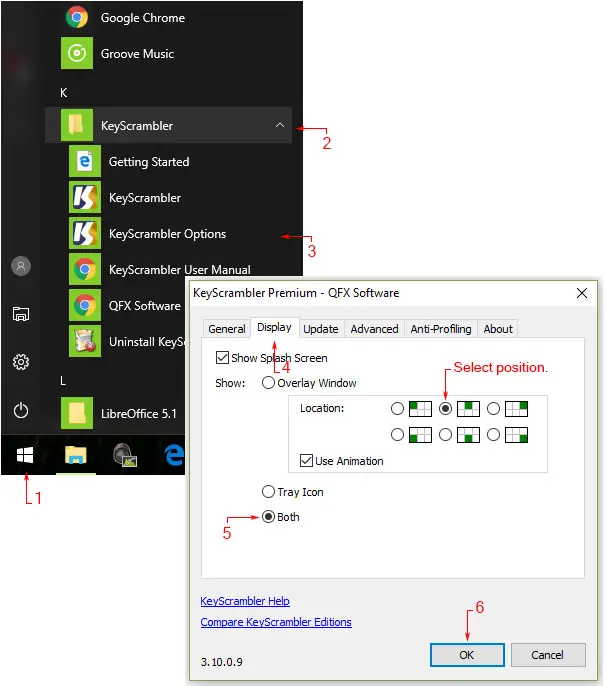 With little user effort, KeyScrambler offers adequate security to users' information and private data. This software guarantees excellent security for users. As soon as you start typing, the encryption module starts working in real-time. It is only when the encrypted keystrokes pass through your operating system that the snooping Keylogger will see the junk. You will, however, be able to type normally once you arrive at your destination.
Here are some of the best features of KeyScrambler:-
It encrypts typed information in more than 60 browsers.
It can encrypt typed information in more than 170 standalone apps.
In more than 140 business programs, this program can encrypt typed information with different advanced security features.
The latest version of this program is automatically updated.
By using online support, you will be able to locate the relevant information quickly, and you will also be able to find the answers to your questions.
Detailed troubleshooting tips are available in the FAQ as well.
There are three editions of KeyScrambler, and you can choose the version that works best for you. There are three editions: professional, personal, and premium. In addition, each edition offers more features than the other.
Below are the details of KeyScrambler's features:-
Price: Personal – Free, Premium – $44.99, and Professional – $29.99
Password Protection: None
Supported Application: Published and limited
Encryption Method: RSA (1024 – bit), Blowfish (128-bit), and random output characters
Additional Protection: None
Supported Operating System: Windows XP, Vista, 7, 8, 10, and 11.
You can download KeyScrambler from its homepage.
NextGen AntiKeylogger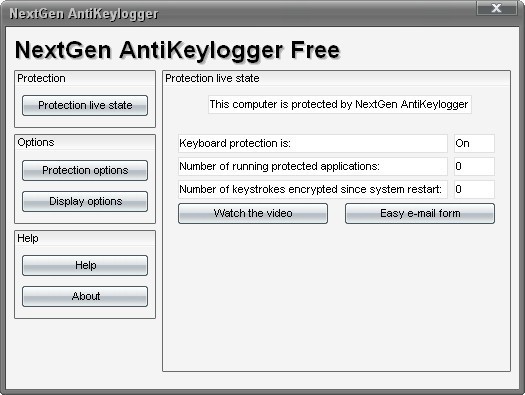 A keystroke encryption program like NextGen AntiKeylogger prevents keylogging programs from accessing both known and unknown data. However, the interface of this software is straightforward and easy to use. It protects users' personal, financial and professional information from keystroke loggers.
The keystroke loggers try to get the user's banking information, username and password, and other sensitive information when they enter it into the keyboard. This software protects the user's data from keystroke loggers. This software grabs and encrypts keyboard entries before they reach the driver, which handles Windows input before the entries reach the driver. Before displaying the original entries, it encrypts the entries, runs them through the system, and again decrypts them.
Despite actively grabbing what is entered into the keyboard, this process sends incorrect information to keystroke loggers. There are three editions of this software: professional, free, and ultimate.
Here are some of the essential features of this software:-
Protects data at its lowest level by intercepting keystrokes.
The encryption software encrypts the keystrokes and transmits the data directly to the protected application.
All keyloggers can be defeated with it.
This program does not include false positives, as proactive protection is the foundation of the program.
This software does not require any additional configuration, and it works out of the box.
With this software, even inexperienced users can use it efficiently.
It protects IM clients, web browsers, password managers, editors, and more.
Using this program, you can save your overall policy.
This software supports only 32-bit computing.
This software has an easy-to-use user interface.
In order to avoid keyloggers that the malware or virus scanners did not remove, this keystroke encryption software is essential. In the event that any logging software incorrectly logs keystrokes, this program can assist in receiving the correct keystrokes. Through these programs, Windows will receive accurate keystrokes even if the logging software logs incorrect keystrokes.
NextGen AntiKeylogger software features the following:-
Price: Free, Pro – $29, and Ultimate – $39
Password Protection: Yes
Encryption Method: Unknown, but with random characters, it replaces the logged keystrokes.
Additional Protection: None
Supported Applications: Published and Limited
Supported Operating System: Windows XP, 2000, 2003, Vista, 7 (32-bit only).
Download NextGen AntiKeylogger here.
There are five of the best keystroke encryption programs for Windows, and all of them are guaranteed to protect your computer perfectly. By using the above keystroke encryption software, you will protect your system, personal information, and sensitive information from unwanted cyberattacks.