With Windows 11, Microsoft introduced a widgets feature back similar to the "News and Interests" element that remains available on Windows 10 Taskbar. When you hover the mouse over its icon on Windows 11 Taskbar, it opens a pop-up on the left side of the screen. It displays widgets for news, weather, traffic information, finance, and more. However, these widgets are in a separate interface that users have to turn on. If you do anything else, the widget interface will disappear immediately.
BeWidgets for Windows 11
BeWidgets is a freeware application available at Microsoft Store to display widgets on the Windows 11 screen. It will help you customize the Windows 11 interface to make it more beautiful and less tedious.
At the moment, BeWidget lets you create time, date, photos, app shortcut, finance, and weather widgets and place them on your Windows 11 desktop. You can customize these widgets to set your preferred width, height, background color, font style and color, and more. You can also save your current layout to switch to them later.
How to Use BeWidgets on Windows 11?
Step 1. Download the free BeWigets app from the Microsoft Store.
Step 2. When it is installed on your computer, launch it.
Step 3. After that, click the button New Widget to add the widget you want.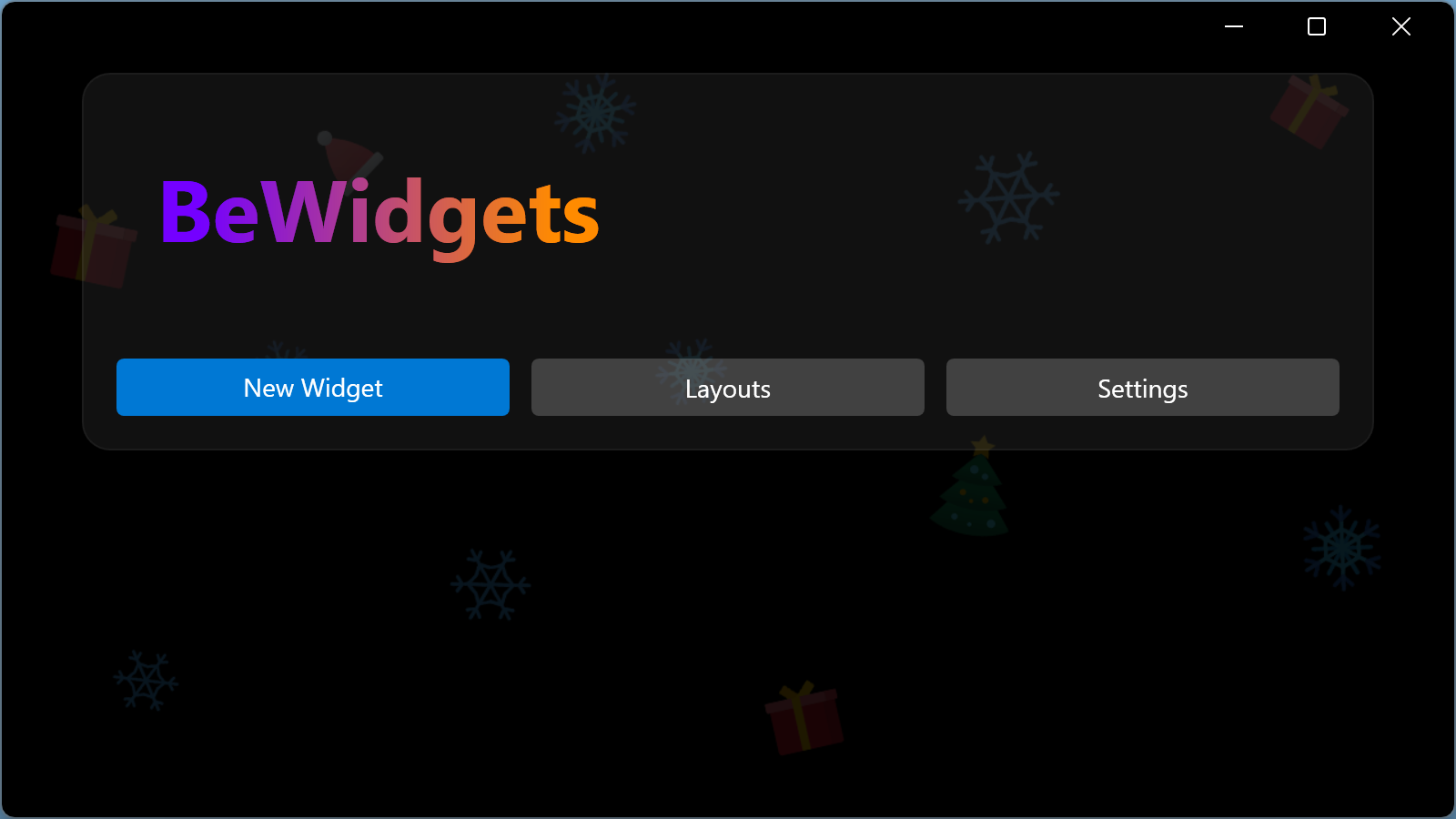 Step 3. On the "New Widget" interface, you will see buttons Customize to customize the widget, Remove to delete, and a drop-down menu for you to choose the widget you like. Select a widget of your choice and then adjust parameters such as size, font, color to suit your preferences and background.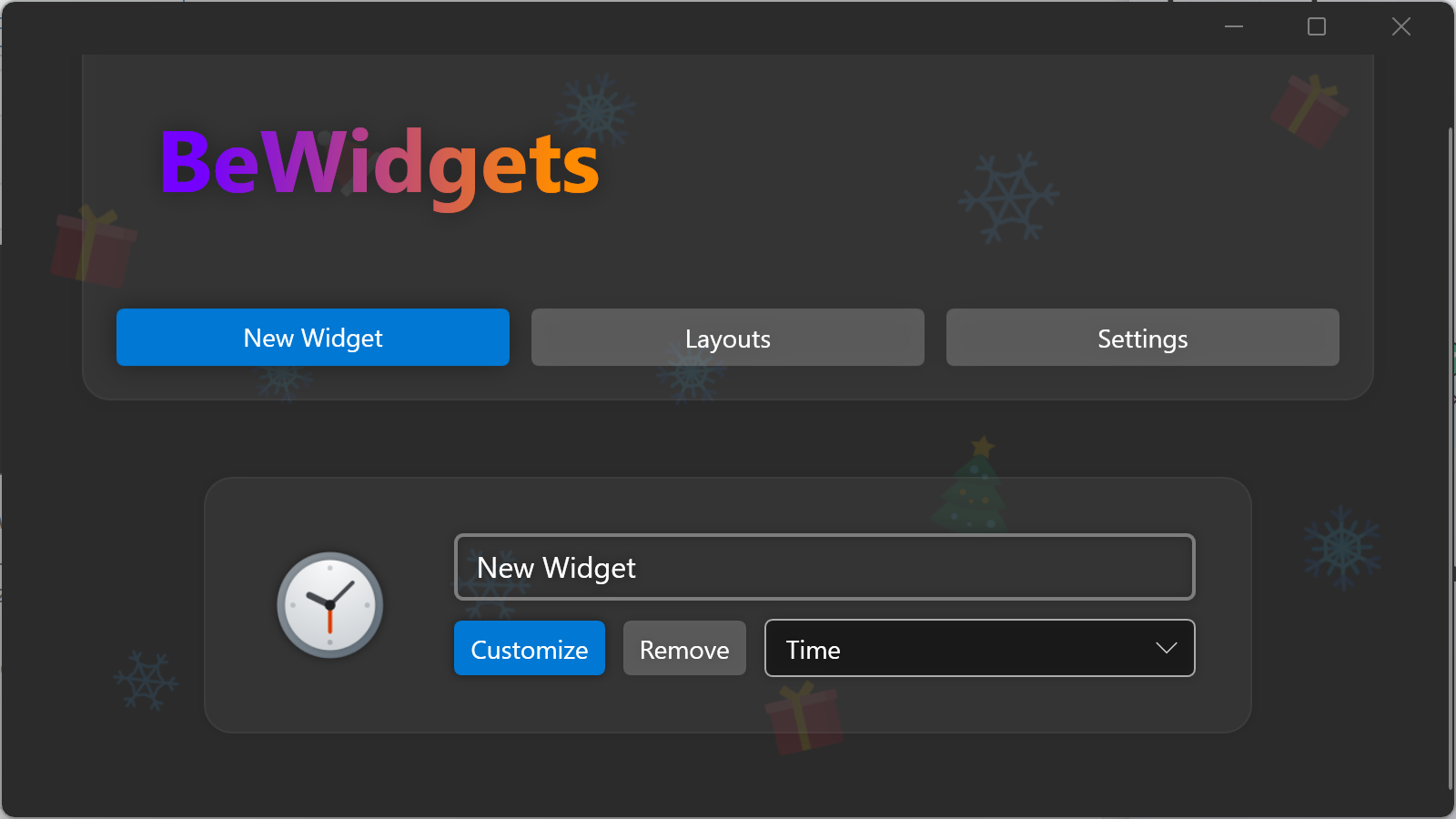 When done, close the BeWidget application. Now, move the widget to the desired area of your screen and enjoy.
Download BeWidgets
If you need, you can grab BeWidgets here.