Blender is a powerful 3D creation tool that offers a multitude of features including modeling, animation, and even simulation. One of the most impressive features of Blender is its ability to support video editing, making it a comprehensive solution for all your 3D creation needs. Whether you're working on a Linux, Windows, or Mac operating system, Blender has you covered.
With its primary focus on animation, Blender's 3D modeling capabilities also extend to video editing. Advanced users can leverage Blender's extensive feature set to create high-quality projects, while beginners can easily get started with its intuitive interface. It's worth noting that Blender's feature-rich nature requires users to stay up-to-date with the latest releases to ensure optimal performance and quality.
Compared to the separate rendering processes typically required for animation and video editing, Blender's animation and monitoring sections provide a faster workflow. While adding too many features to a single software program can lead to optimization and feature set issues over time, Blender has managed to keep its software experience optimized and user-friendly. Discover all that Blender has to offer and take your 3D creation and video editing projects to the next level.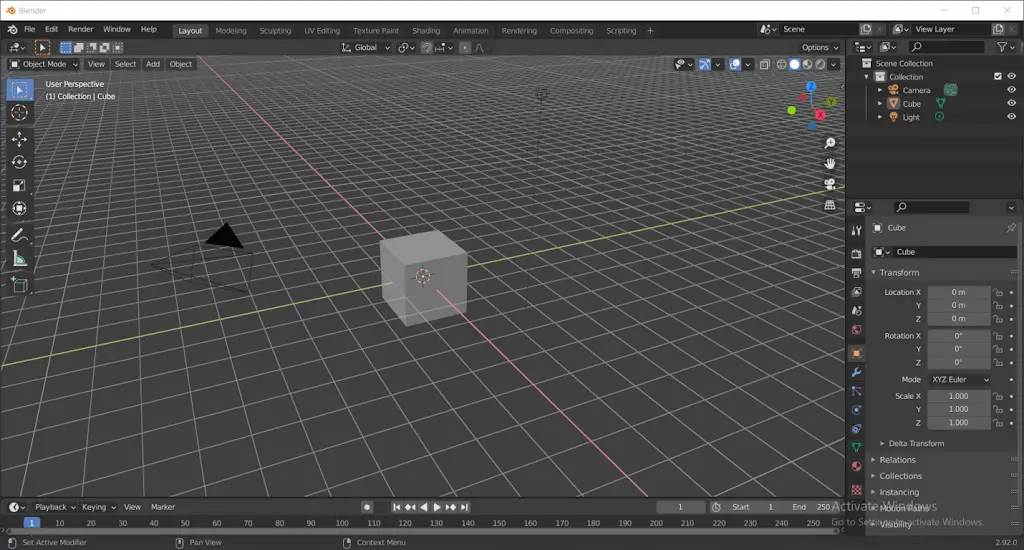 Blender 3D design software is not just for art studios, professionals, and scientists. It is a versatile platform that caters to a wide range of users, including students, animators, game artists, game modders, and anyone else with a creative flair. Blender offers a unique opportunity for individuals to showcase their creativity and bring their 3D art to life.
Main features of Blender
Rendering: With Blender, you can see what your work will look like before you finish it using the "cycle" rendering engine.
Modeling: Software for designing works with 3D models, structures, buildings, and video games.
Sculpting
Rigging & Animation: Stimulation models can be used for many purposes. Workflow presentations, educational diagrams, and so on.
Video Editing: Animated components can be added to customized clips using 3D designing software.
Download Blender
You can download the latest version of this free video editing and animation creator tool from its homepage.