Among the many features that Blender offers for 3D creation are modeling, animating, and even stimulating some projects while composing. In addition to these features, Blender also supports video editing, making it a one-stop shop for 3D creation. Linux, Windows, and even Mac operating systems are supported by Blender. What blender actually offers to you is that it has so many options, and it is used for so many things through modeling, animation, simulation, and in the end, video editing.
With its main purpose being animation, 3D modeling offers all the features for editing video. People with more advanced skills use it to make higher-quality projects, and it's cool that you can use it. Since Blender offers so many features at the same time, it's important to stay up-to-date with every feature they release, in order to make sure each feature offers the best quality possible.
In comparison to the different rendering processes necessary for animation and video editing now, using the animation or monitoring section is faster. In the long run, adding too many features to one software program may cause problems with optimization and feature sets; however, it has done an excellent job in keeping the blender software experience as a whole optimized.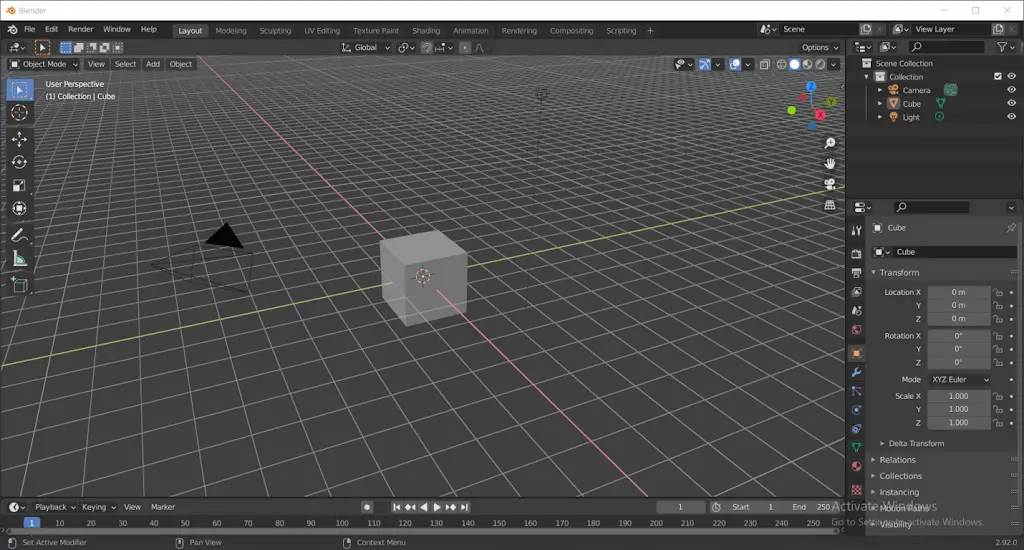 In addition to being used by art studios, artists, professionals, scientists, students, animators, game artists, game modders, and many other professions, Blender 3D designing software offers a platform for individuals to showcase their creativity with 3D art.
Main features of Blender
Rendering: With Blender, you can see what your work will look like before you finish it using the "cycle" rendering engine.
Modeling: Software for designing works with 3D models, structures, buildings, and video games.
Sculpting
Rigging & Animation: Stimulation models can be used for many purposes. Workflow presentations, educational diagrams, and so on.
Video Editing: Animated components can be added to customized clips using 3D designing software.
Download Blender
You can download the latest version of this free video editing and animation creator tool from its homepage.