There is a plethora of Folder color changers software for Windows 11/10 are available over the internet. CustomFolder is a free program that lets you customize your folders. At first use, you will be addicted to its appearance and features. It is a completely free application for both personal and commercial use, and even no Pro version is available. Apart from changing colors, you can use Emblems in your folders. While Windows lets you change the folder icon, there is no built-in way to change folders' color and add an emblem to them.
CustomFolder for Windows 11/10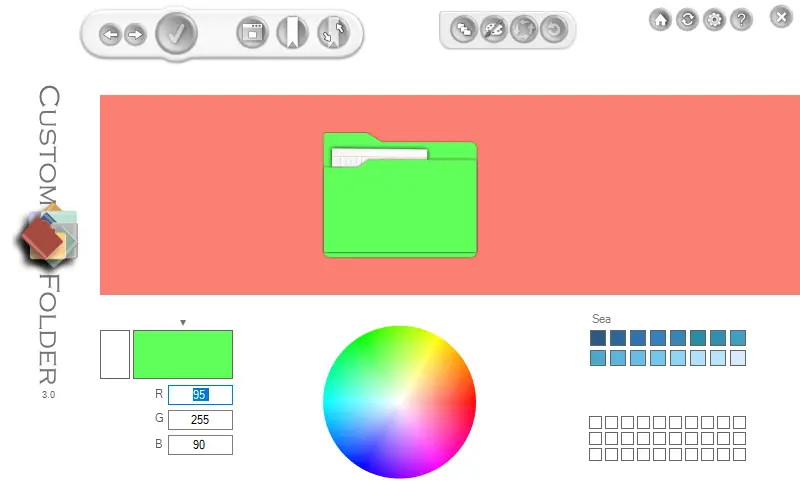 CustomFolder is a lightweight freeware app for Windows 11/10 and takes less than a minute to download and install on your PC. A portable version of this tool is also available useful for those who don't prefer to install it on their PC.
Customize Folder icons, Change color, and Add Emblems
Once you run this portable app on your Windows 11/10 PC, you will see an impressive folder icon. On the top of the program, toolbars are available to customize the folder icons. The bottom part of this app provides color palettes.
When you run this program for the first time, it integrates itself into the right-click context menu for easily customizing the folder colors and icons.
To change the color of a folder, right-click on it and select the CutomFolder option.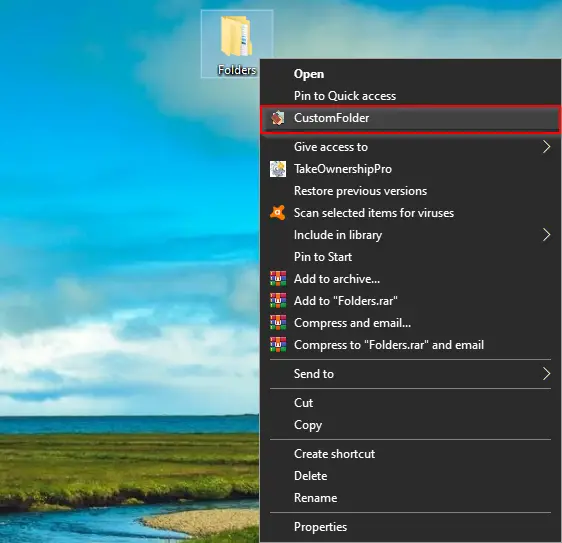 Custom Folder application will be opened. Click the left or right arrows on the toolbar to select from the eight predefined icons, change the color if you wish, and finally click on the Apply button to modify the icon and color.
If you want to add Emblems to a folder, right-click on it, select the "CustomFolder" option to open the Custom Folder program. Select your desired folder icon and color. Click the "Emblems Panel" icon from the toolbar and select the desired Emblem. Adjust the location of Emblem from the number pad which appears on the screen. Click the Add then Apply button.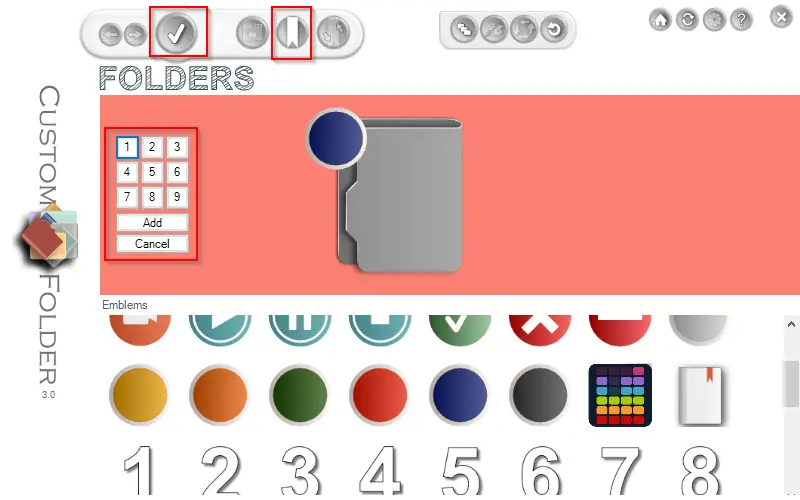 You can customize your folder icons and colors as much you need. It even lets you rotate the folders icon to fit your needs.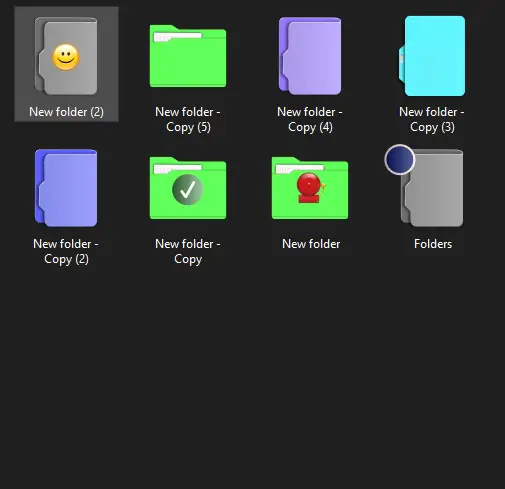 Overall, CustomFolder is a nice, simple, and useful tool to make your PC look totally customized with different colors and icons. You will fall in love once you use this app. It is specifically useful for those who want to beautify their PC with custom colors and icons.
Download CustomFolders
You can download the latest version of CustomFolder from the official webpage.