doPDF is a free PDF printer software that allows users to create PDF documents from any application that can print. This means that any document, such as a Word file, Excel spreadsheet, PowerPoint presentation, or image file, can be converted into a PDF file with just a few clicks.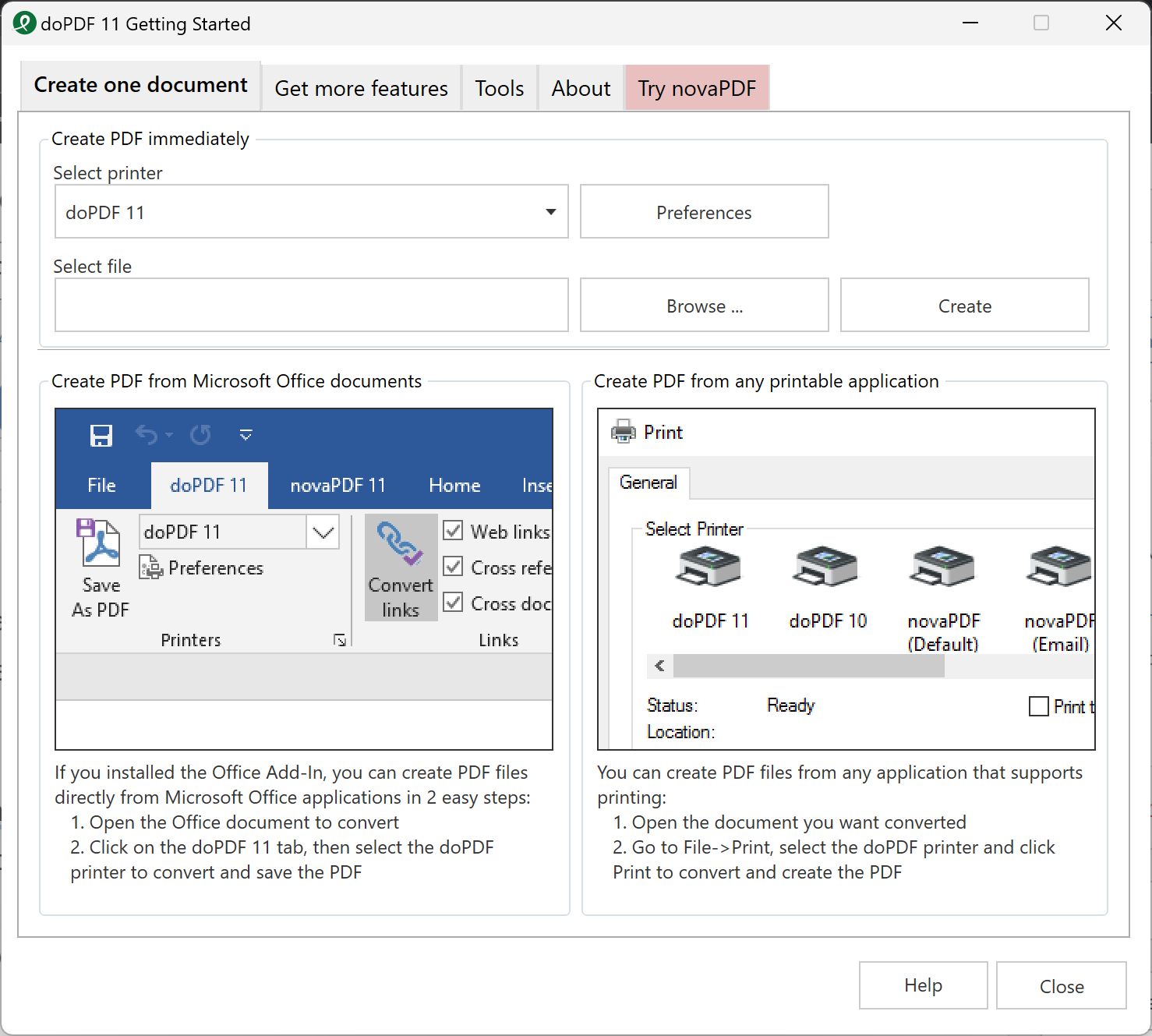 The software is developed by Softland, a company that specializes in creating software solutions for document management and PDF conversion. The doPDF software was first released in 2007 and has since gained a reputation as one of the most reliable and user-friendly PDF converters on the market.
One of the key features of doPDF is its simplicity. The software is easy to install and use, with a simple and intuitive interface that makes it easy to create PDF documents. All you have to do is select the print command from any application and choose doPDF as the printer. The software will then convert the document to a PDF file and save it to your computer.
Another advantage of doPDF is its flexibility. The software supports a wide range of file formats, including Microsoft Word, Excel, PowerPoint, Publisher, Visio, and AutoCAD. This means that you can convert virtually any document into a PDF file, regardless of the software used to create it.
In addition, doPDF allows you to customize your PDF documents. You can choose from a range of preset sizes, including A4, A5, Letter, and Legal, or create a custom size to suit your needs. You can also choose the resolution of the PDF file, from 72 dpi to 2400 dpi, and select the compression level to balance file size and quality.
doPDF also offers a range of security features to protect your PDF documents. You can choose to add a password to your PDF files, which will prevent unauthorized access and ensure that only authorized users can view and edit the document. You can also choose to encrypt the document, which will prevent anyone from making changes to the PDF file without the password.
One of the benefits of using doPDF is that it is a free and lightweight software. The software does not require a lot of system resources and does not slow down your computer. This makes it a great option for anyone who needs to convert documents to PDF format regularly but does not want to use expensive software or take up too much space on their computer.
Download doPDF
You can download doPDF from its official website.
Conclusion
In conclusion, doPDF is a reliable and user-friendly PDF converter that offers a range of features to create and customize PDF documents. Its simplicity, flexibility, and security features make it a great option for anyone who needs to create PDF files regularly. And since it is a free and lightweight software, it is accessible to everyone, regardless of their budget or computer specifications.