Desktop Gadgets were introduced by Microsoft in Windows Vista and were obliterated in Windows 8. For the replacement of Gadgets, Microsoft has introduced Tiles and calls it Modern apps. If you are one of those, who are missing a desktop gadget in Windows 10, you can follow this post to get the same.
Windows Desktop Gadgets
With the Windows Desktop Gadgets freeware application, you can get the desktop gadgets in Windows 11/ 10 / 8 / 8.1.
Step 1. Download Windows Desktop Gadgets software and install it on your Windows 11/10/8 PC.
Step 2. Once installed on your Windows PC, right-click on the free space of the desktop and select Gadgets.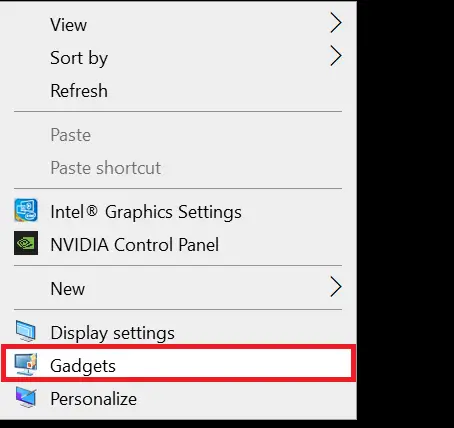 Step 3. Gadgets settings will be opened.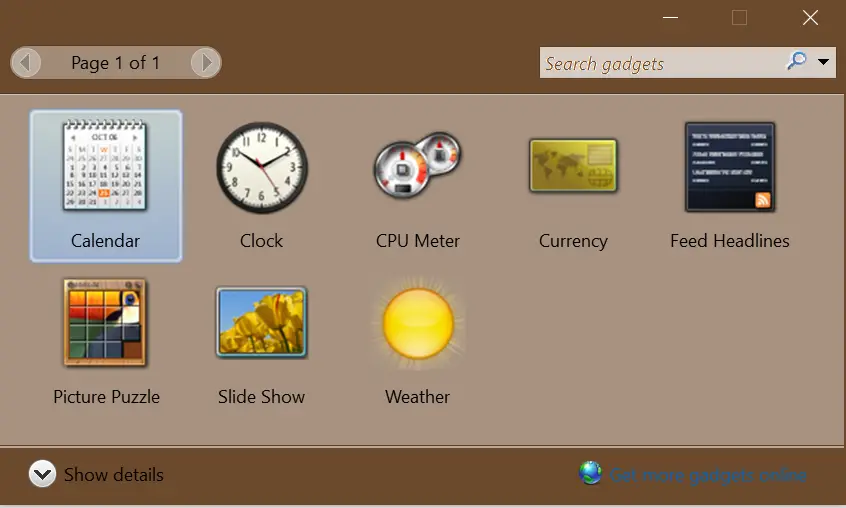 By default, 8 gadgets will be available, Calendar, Clock, CPU Meter, Currency, Picture Puzzle, Slide Show, and Weather. However, there is a link available on the program to get more gadgets online.
Step 4. To show any gadget on Desktop Sidebar, double click on the gadget. It will start showing as a sidebar.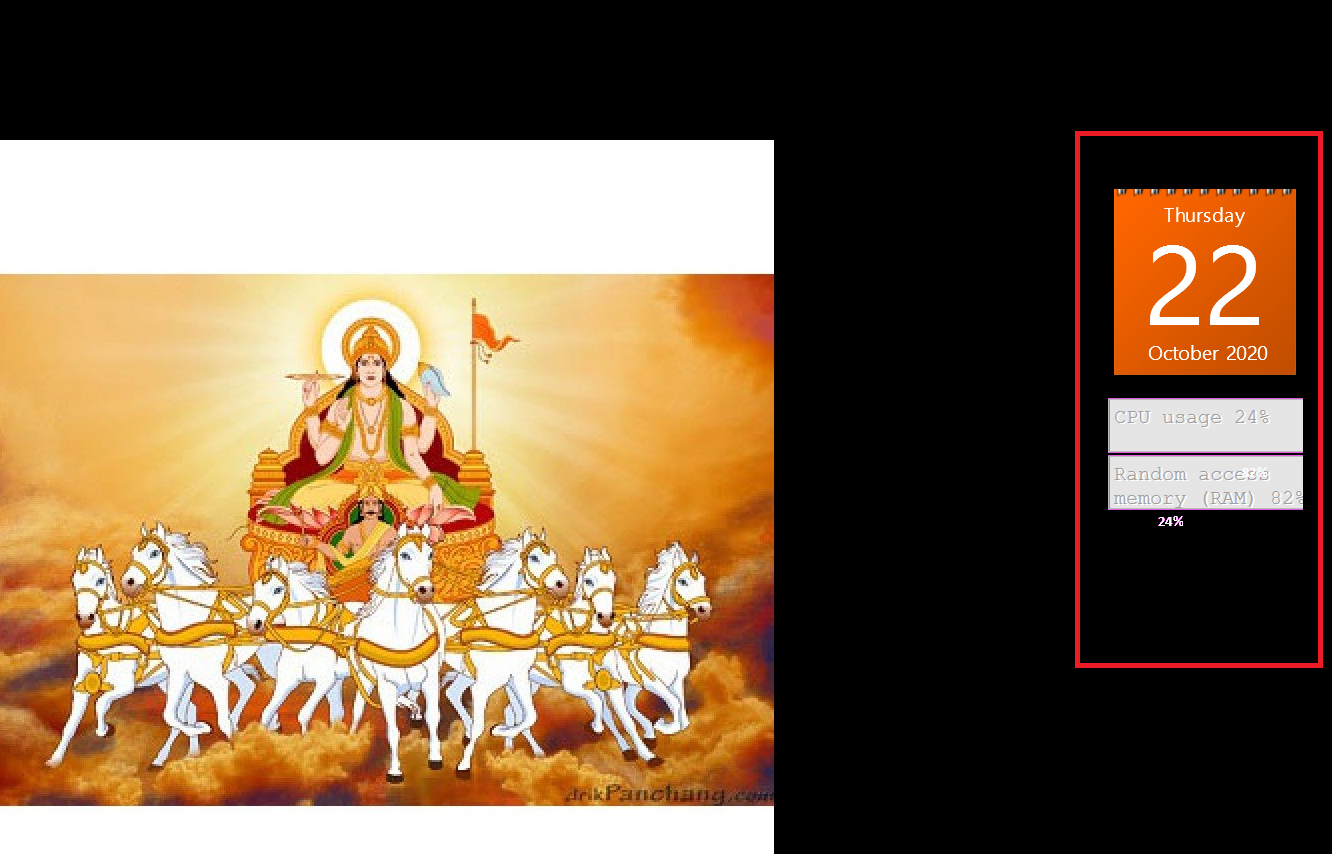 Quick Tips: To re-arrange the sidebar gadgets, you can drag them to the desired location.
Download Windows Desktop Gadgets
You can download the Windows Desktop Gadgets from here.
You might also be interested in creating multiple Taskbars on Windows 11/10/8/7.