All major web browsers come with a built-in PDF reader, which means there is no need to install third-party software on your PC to read a PDF file. Those users who are not happy with the built-in browser PDF reader and want to download and install an elegant PDF reader can use Gaaiho PDF Reader.
Gaaiho PDF Reader for Windows 11/10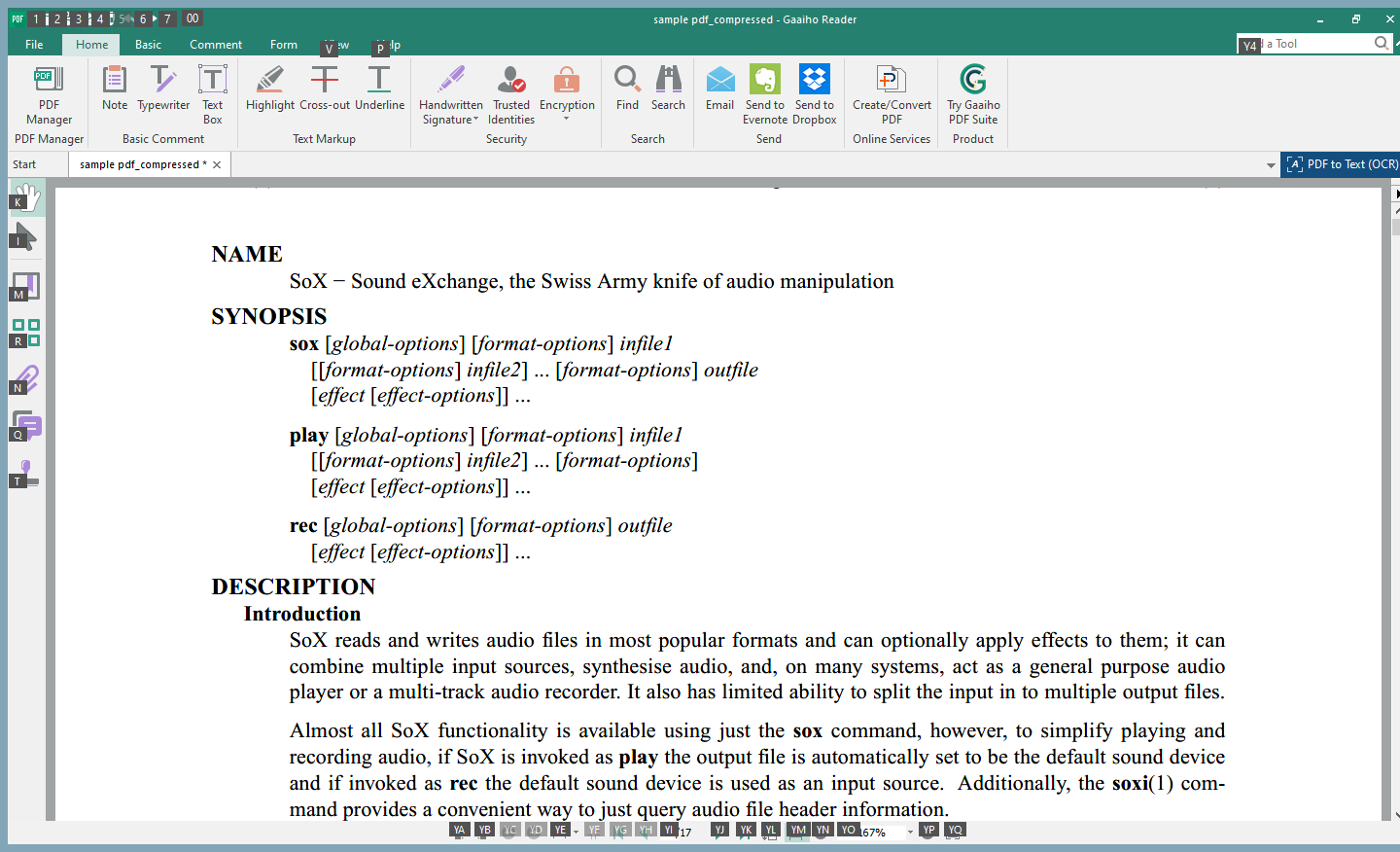 Gaaiho PDF Reader is a free PDF reader and comes with a beautiful user interface. If you're a Windows user and are hunting for good-looking PDF reader software, we recommend downloading and installing Gaaiho PDF Reader. Unlike most other PDF readers out there, Gaaiho PDF Reader sports an elegant user interface with a plethora of features. It uses flat-style icons that look pretty on Windows Windows 10. After using this PDF reader, you are going to love this tool.
Gaaiho Reader is probably the only PDF reader that sports so many functionalities when it comes to features. It allows you to edit your PDF file by adding annotations, notes, comments, bookmarks, stamps, and handwritten signatures. Word highlighting of the selected portions of the document is another feature of this software. It even allows you to add a handwritten signature to PDF files, password-protect the PDF using the encryption feature, and search through the PDF file to find a word or phrase.
You can attach a file (image or document) to your PDF file and carry them to another PC. If you don't have enough time to go through the PDF file, you can use the built-in function Read This Page or Read to End (Text to Speech) to read your document through this software itself.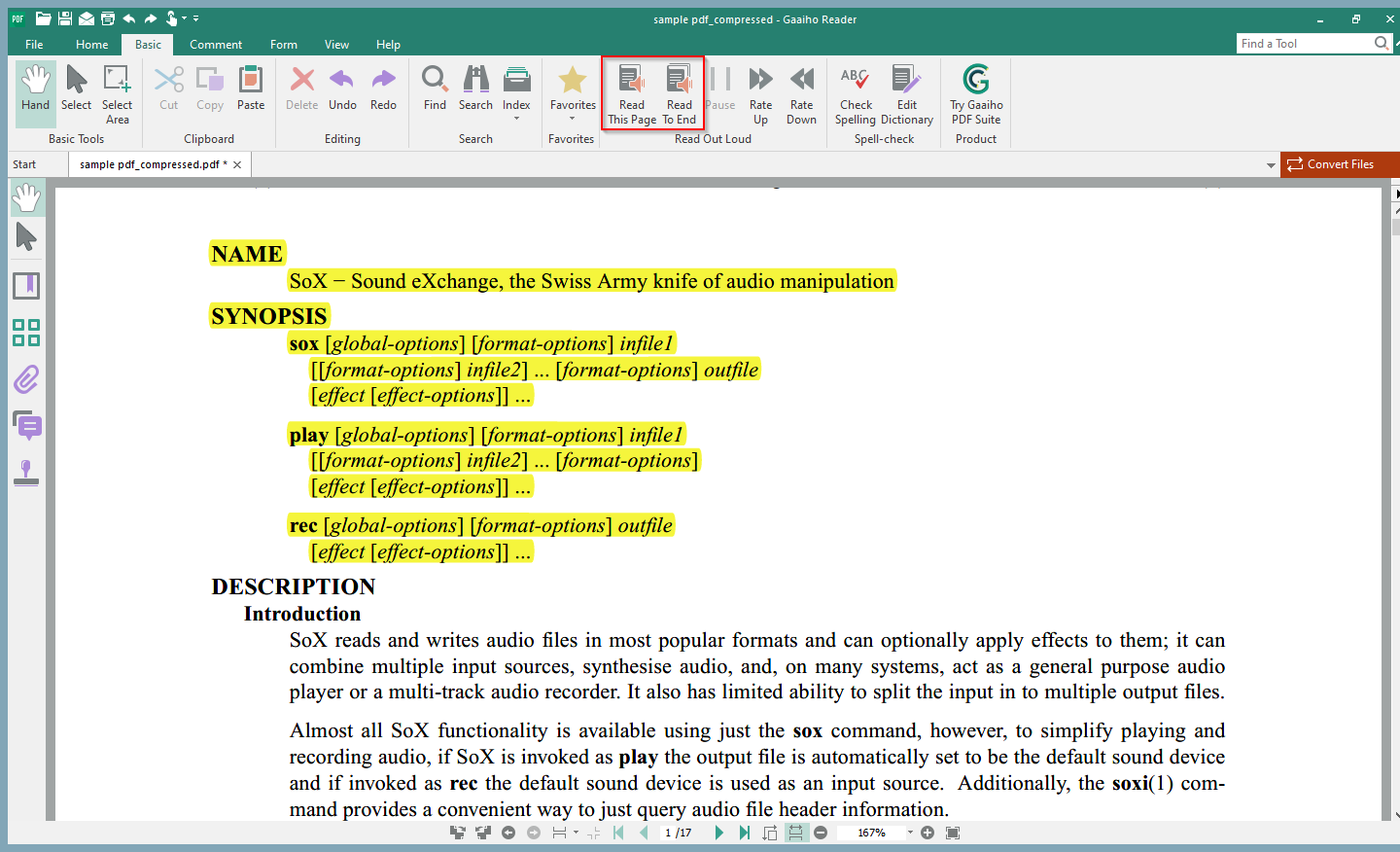 Last but not least, Gaaiho PDF Reader also allows you quickly upload your PDF files to your Dropbox account. Those who don't own a Dropbox account can send PDF files using an Email or Evernote account.
Download Gaaiho PDF Reader
Explore more by downloading and installing Gaaiho PDF Reader from here. It is just around 51 MB in size.
Conclusion
In conclusion, while most major web browsers offer built-in PDF readers, Gaaiho PDF Reader stands out as an elegant and feature-rich option for Windows users. With its beautiful user interface and a wide range of functionalities, such as editing, annotating, adding signatures, and password protection, Gaaiho PDF Reader provides a comprehensive experience. Additionally, features like attaching files, text-to-speech capabilities, and easy file-sharing options further enhance its usability. For those seeking a visually appealing and versatile PDF reader, Gaaiho PDF Reader is a recommended choice.