For a better computing experience, it is necessary to create Disk partitions. Disk management helps you in managing and organize your data into different drives. It also becomes handy to keep the system drives different and run scheduled maintenance tasks, including defragmenting, cleaning, etc. It is never recommended to keep both system files and data files on the same partition or drive. If you have to format the system partition for some reason, you will not recover data unless you back it up first. EaseUs Partition Manager is one of the most popular tools to manage partitions for free up to 8TB.
EaseUS Partition Master Free for Windows 10/11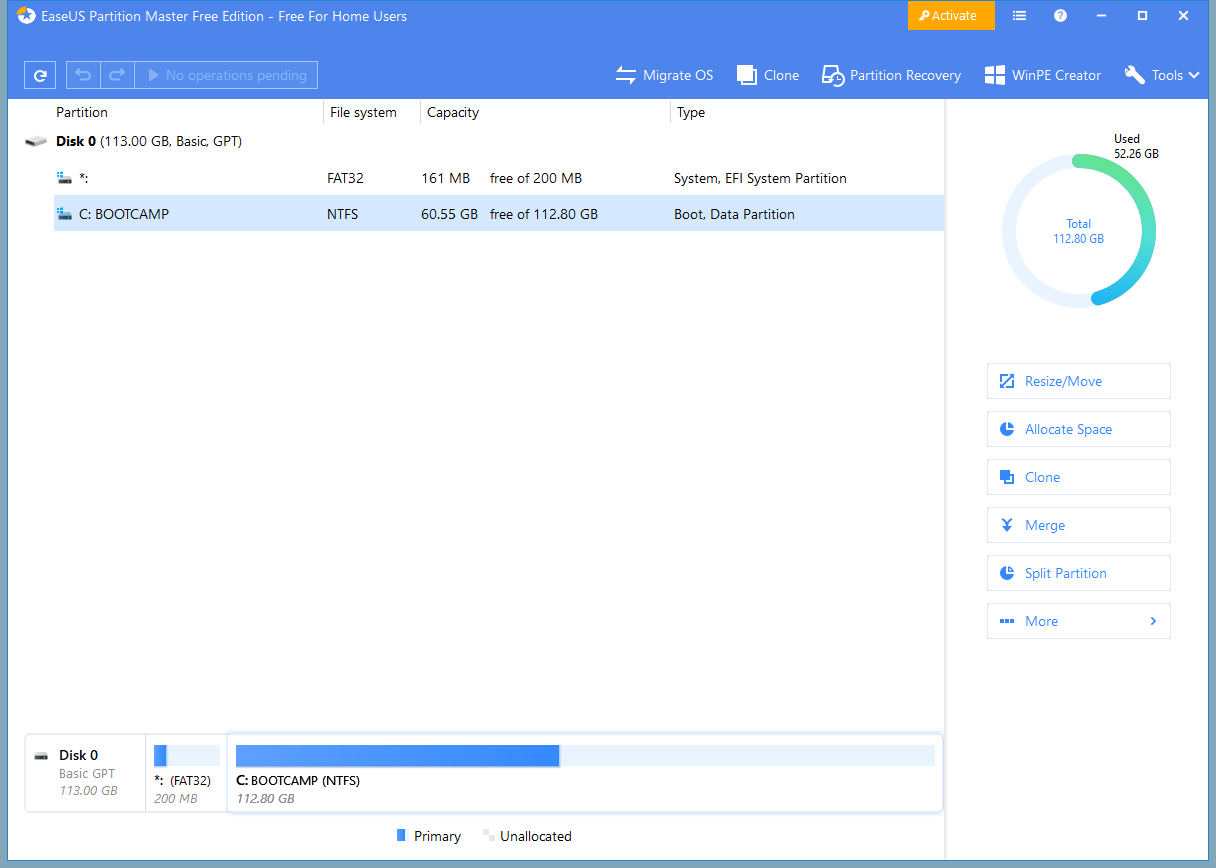 EaseUS Partition Master comes with an elegant user interface that helps newbies manage their partitions without fear as the UI is self-explanatory. It supports larger disks, up to 8TB in the free version supported, while its commercial version supports 16TB. I think 8TB capacity drives are enough for most of the users.
The latest version of EaseUS Partition Master also helps you to convert between GPT and MBR disks. GPT disks are faster and help you with high-capacity hard disk drives. However, if you wish to convert your regular hard disk drive MBR into GPT, the EaseUS partition manager may be the best choice for you.
Apart from the above, you can do a lot of operations on your hard disks without the fear of losing data, though I would recommend you back up data just in case you get unlucky. This is because it has its own algorithms to protect the data on every partition; hence you don't have to worry about data loss.
Migrate OS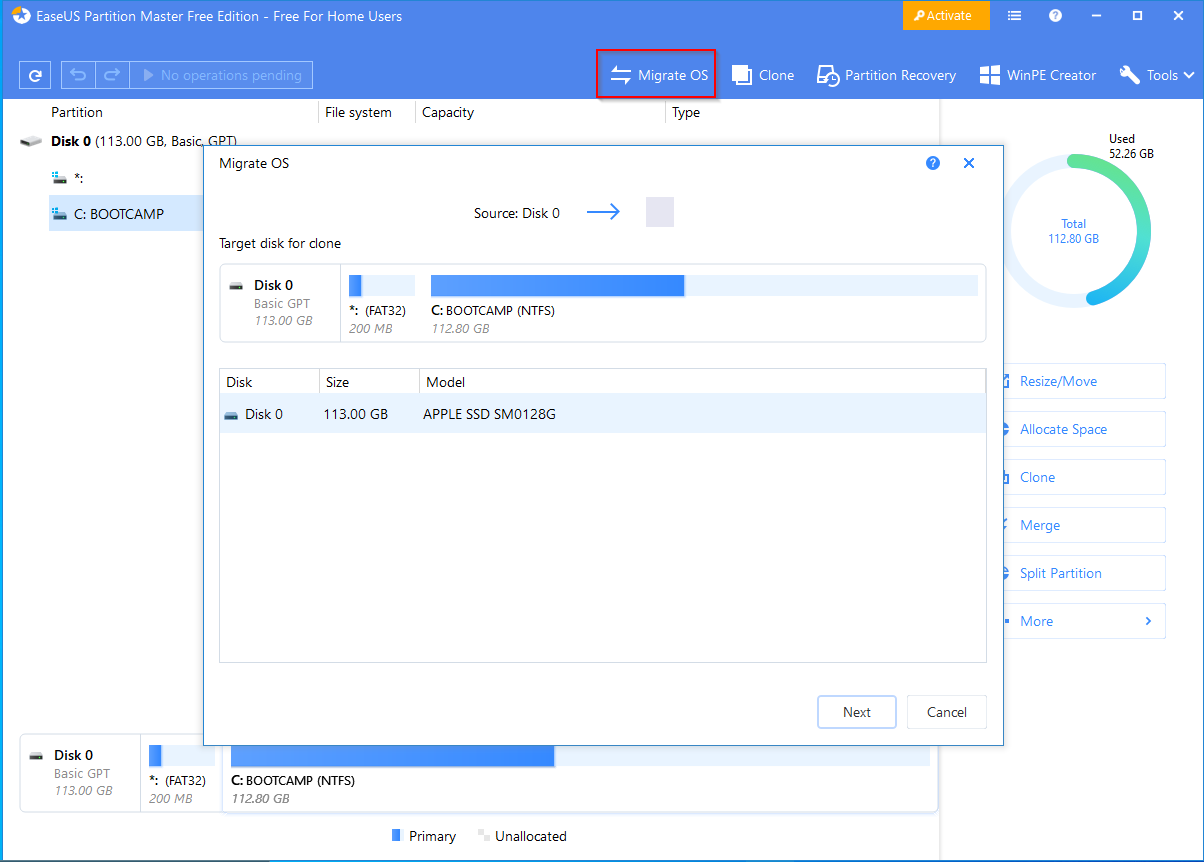 Migrate OS is an interesting feature of EaseUS Partition Master that helps you move the entire operating system from one disk to another without damaging the system files. So, you don't have to worry about your data; this free software can move the entire operating system with all associated files to other hard disks. The operating system will work fine after moving to a new HDD/SSD. This tool does not clone the OS exactly but uses a similar process. Instead of copying the operating system into a new HDD/SSD, it moves all the files and folders from one disk to another. Further, you can make the other disk primary on another computer to boot and run your program files.
Merge Partitions
Merge is yet another interesting feature of EaseUs Partition Master. It allows you to merge two partitions without losing any data. The only thing is that both the partitions should be in succession to merge them. So, for instance, you are allowed to merge drive "D" with drive "C" or "E": All you need to do is that select "D" drive, click on Merge, and then select a partition succeeding or preceding it.
Split Partition
Split Partition is another great function that allows you to break partitions by shrinking them. If you have a bigger partition, simply using the Split Partition option, you can break them into two partitions.
Enlarge partitions by merging them, copying a partition to some other hard disk, Split Partition and explore partition are the main features of this tool. The application also comes with a built-in explorer that helps you explore the selected partition. You can view all the system files as well as hidden files too in addition to normal files.
There is vast documentation on the developer website that you can check out using the Help menu. On the documentation page, you will even find video tutorials showing you how to easily use the different options to get familiar with the program.
Download EaseUS Partition Master Free
EaseUS Partition Master Free is compatible with Windows XP, Vista, 7, 8, 8.1, 10, and Windows 11. You can get the free version of EaseUS Partition Master from here.
Also Read:
Downgrade Windows 10 to Windows 7/8/8.1 using EaseUS System GoBack Free.