Are you tired of struggling to transfer your iOS data between devices and computers? Leawo iTransfer is here to make your life easier. This dependable software is designed to transfer and back up iOS data effortlessly, and it works on both Windows and macOS.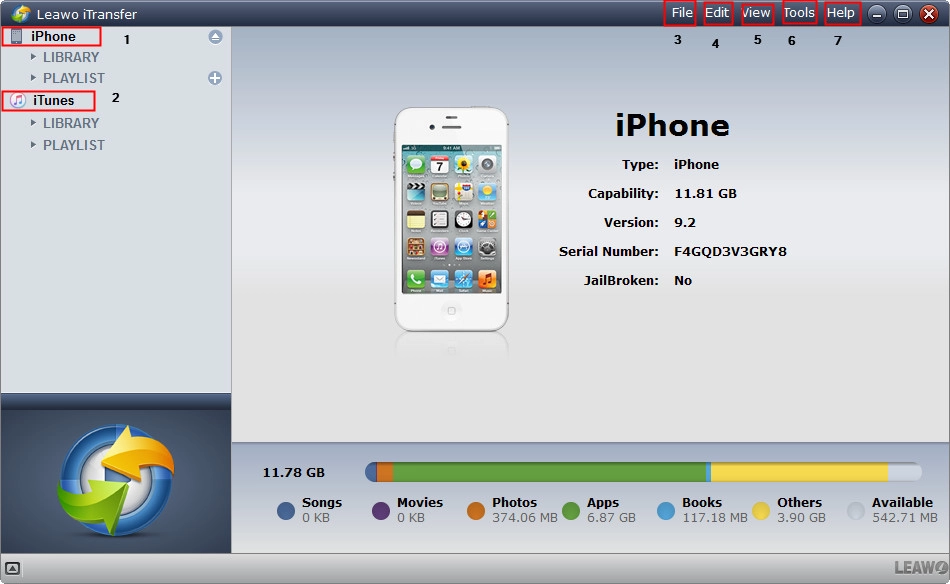 With Leawo iTransfer, you can easily transfer up to 12 types of data and files between iOS devices (iPhone, iPad, iPod), iTunes, and computers. This software is especially helpful for backing up iPhone, iPad, and iPod files to your computer. It makes your iOS device behave like a flash drive, allowing you to store anything you want on it.
But that's not all. Leawo iTransfer also allows you to manage your playlists on your iOS devices and iTunes, making it easy to organize your music. You can even back up and restore your iPhone contacts.
Leawo iTransfer supports the latest iOS devices, including the iPhone 12 and iPad Pro, so you can rest assured that your data will be safe and secure. And the best part? For a limited time, you can get a license key for Leawo iTransfer for free as part of Leawo's "2023 Spring Giveaway".
Don't miss out on this opportunity to simplify your iOS data transfer and backup process. Download Leawo iTransfer today and take control of your data management.
Free License for Leawo iTransfer
Looking to get a free license key for Leawo iTransfer? Follow these simple steps to take advantage of Leawo's 2023 Spring Giveaway and start enjoying the benefits of this reliable software for transferring and backing up iOS data on your Windows or macOS system.
Begin by visiting Leawo's 2023 Spring Giveaway page and clicking the large blue "Like US on Facebook" button. Next, choose the "Get Now" button that corresponds to your system's operating system (OS), either the one with the Windows logo or the one with the MacOS logo.
Enter your name and email address on the following page and click the "Get It Now" button. You'll be taken to a page displaying the license code and a link to download the installer. Alternatively, check your email inbox for an email from Leawo Software containing the license code.
For Windows users, download the installer from this link. If you're a macOS user, download this setup file instead. Once downloaded, install the software and run the app for the first time. Click "Help" on the app's main window and select "Register." Then, enter the license code and hit the "Register" button to activate your free copy of Leawo iTransfer.