Have you encountered an error in the Google Chrome browser like downloading a proxy script? We recently tried to browse our blog gear up windows and saw a confusing error, downloading proxy script. However, we have not configured any proxy on my computer nor in the Chrome browser. So, this proxy error we have not expected.
A solution available means proxy errors in Google Chrome can also be fixed with some mouse clicks. Before proceeding with the steps of the proxy solution, we want to let you something to improve your knowledge.
What is a proxy?
In simple and easy words, a web proxy, also known as a proxy server, is a way to filter the connection between the internet and the computer or laptop.
Web proxy or proxy server is used for security reasons. It protects private information and increases internal network performance.
Downloading Proxy Script error in Chrome on Windows 10
By default, the Google web browser is configured to use a proxy, but it will give you an error if it fails to locate a proxy script. For your information, it is not active by default in the commercial version of Google Chrome.
To fix the error, Downloading Proxy Script,  perform the following steps on your computer or laptop:-
Step 1. Launch the Google Chrome browser, click on the menu (3 vertical dots) and select the Settings from the drop-down menu.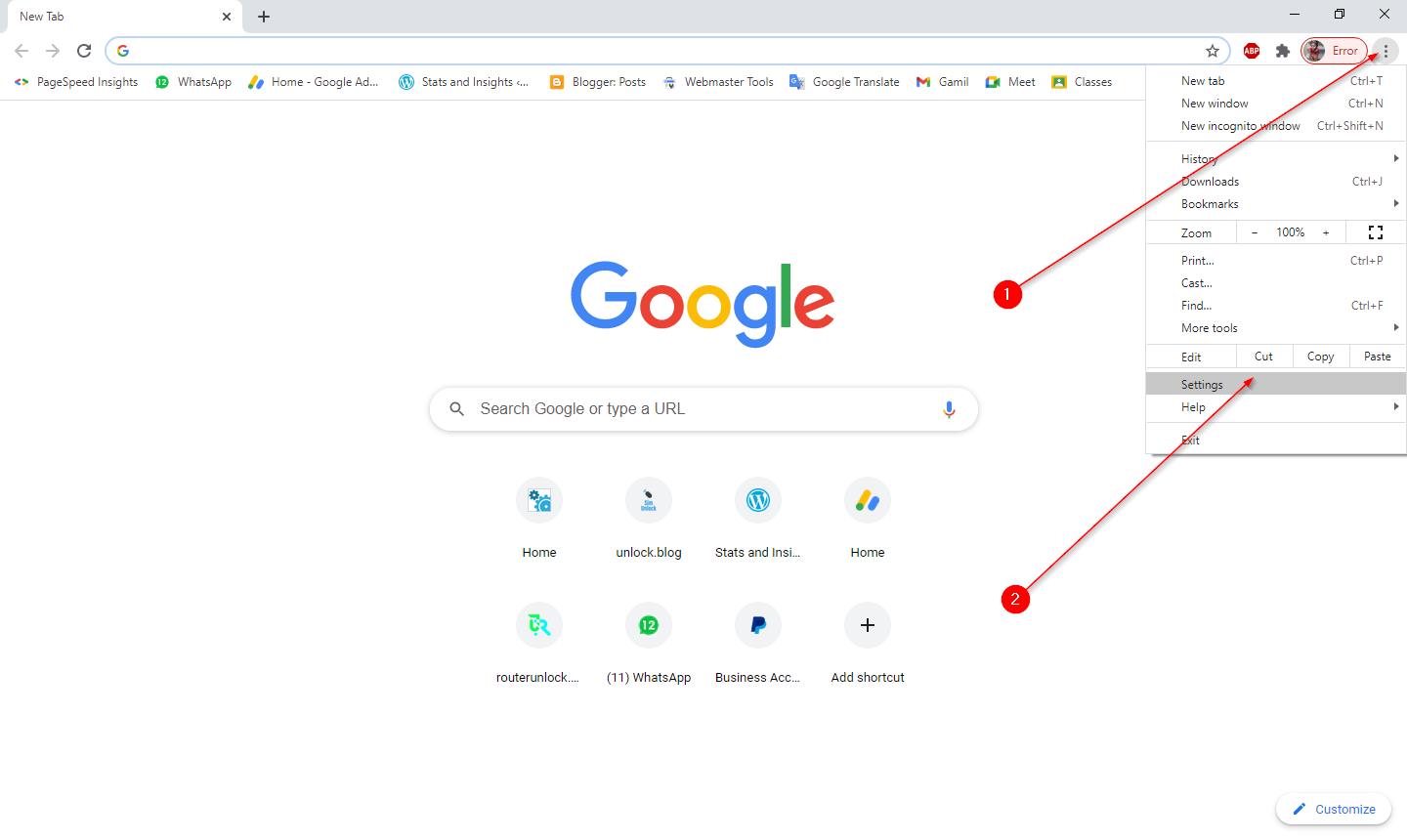 Step 2. In the Settings page that opens, scroll down to the end and click the Advanced option.
Step 3. Scroll down again and under the System section, click the option "Open your computer's proxy settings."
Step 4. Proxy Settings of Windows 10 will be opened.
Step 5. Turn off the toggle next to "Automatically detect settings."
Once you have completed the above steps, downloading the proxy script error should be fixed on your Windows 10 PC.