If you are working with many photographs daily, you must use the Preview feature in Windows 10 to sort through photos quickly. By default, on Windows 10, the Photos app is set as the default picture viewer. The Preview option for photos or images will be only available in the right-click context menu when the Windows Photo Viewer is set as the default app for a specific image type.
If, for any reason, due to misconfiguration or any third-party, if you are missing the Preview option on the right-click context menu, this post will guide you to resolve the issue.
To fix the Preview issue on Windows 10, we will help the Registry Editor; hence, it is recommended to take the backup of Windows Registry and create a system restore point.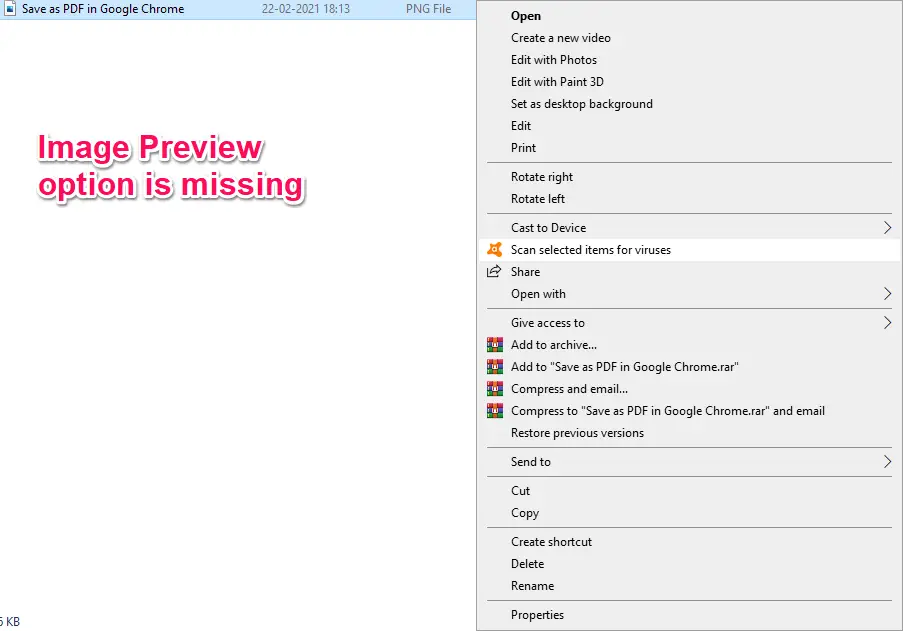 Image Preview missing from the Context Menu in Windows 10
As said above, right-clicking on an image, the Preview option is not showing up; it's because the Windows Photo Viewer is not set as the default picture viewer for the image file type. It can be fixed by doing some registry changes. To resolve the issue, do the following steps:-
Step 1. Press Windows logo + R keys to open the Run dialog box.
Step 2. Type regedit in the Run dialog box and hit Enter from the keyboard to open the Registry Editor.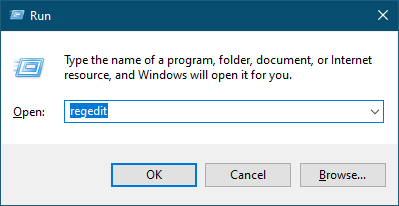 Step 3. Once the Registry Editor opens, navigate to the following path:–
HKEY_CLASSES_ROOT\SystemFileAssociations\image\shell
Step 4. Right-click on the shell key and select New > Keyoption.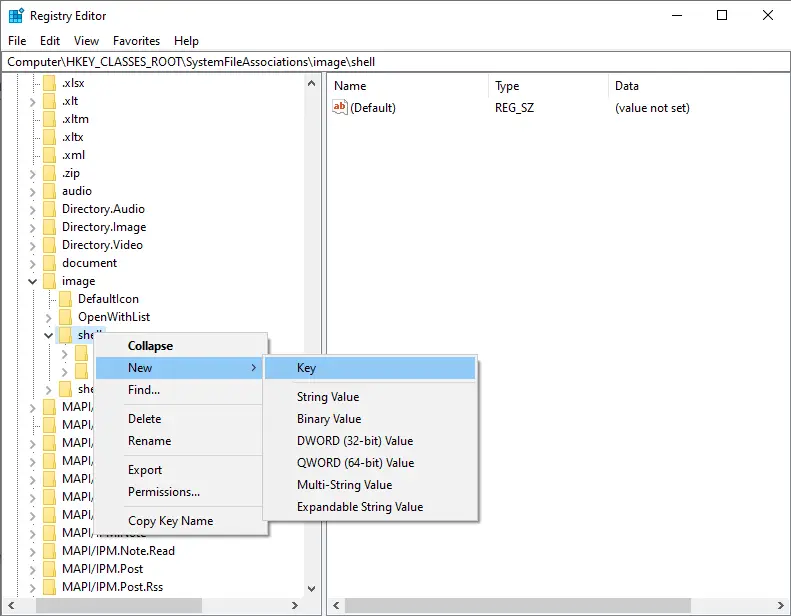 Step 5. Right-click on the newly created key and name it "Image Preview."
Step 6. Now, right-click on the "Image Preview" key, select New > Key.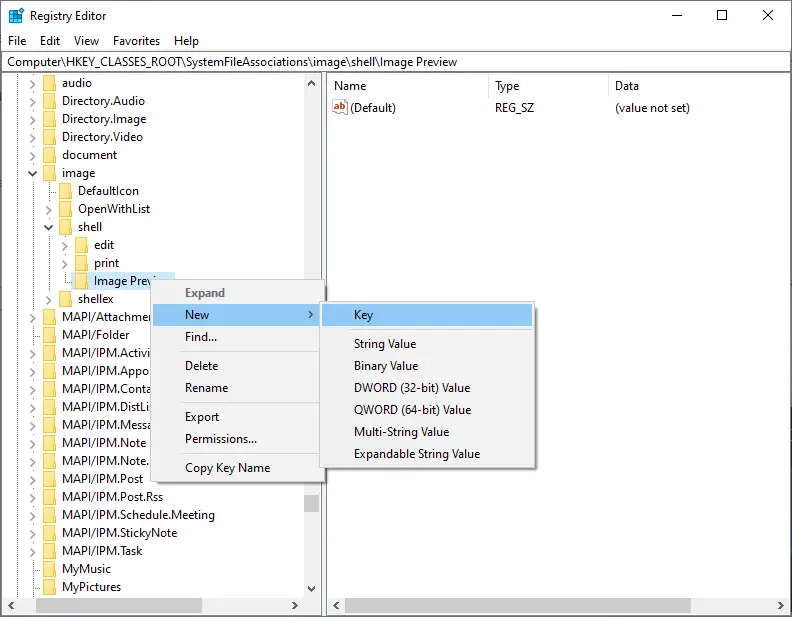 Step 7. Rename the newly created key as Command.
Step 8. On the Command key, double-click on the (default) string from the right-side.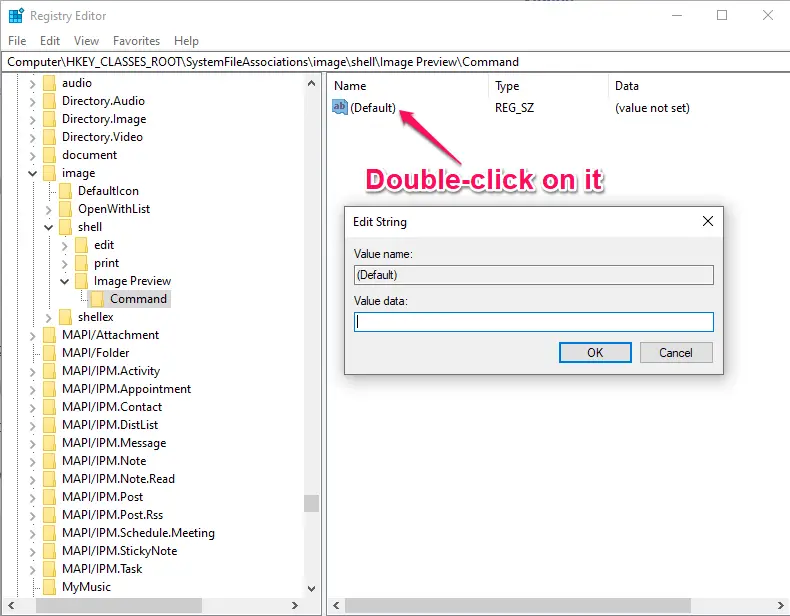 Step 9. On the "Value data" text box, copy and paste the following:-
%SystemRoot%\System32\rundll32.exe "%ProgramFiles%\Windows Photo Viewer\PhotoViewer.dll", ImageView_Fullscreen %1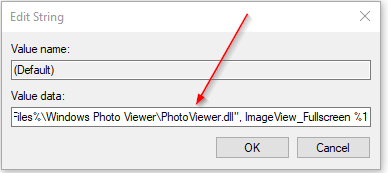 Step 10. Once you have filled the above data in the string, click the OK button.
Step 11. Close the Registry Editor window.
Step 12. Restart your PC.
Step 13. Right-click on any image, and you should see a new entry, 'Image Preview.'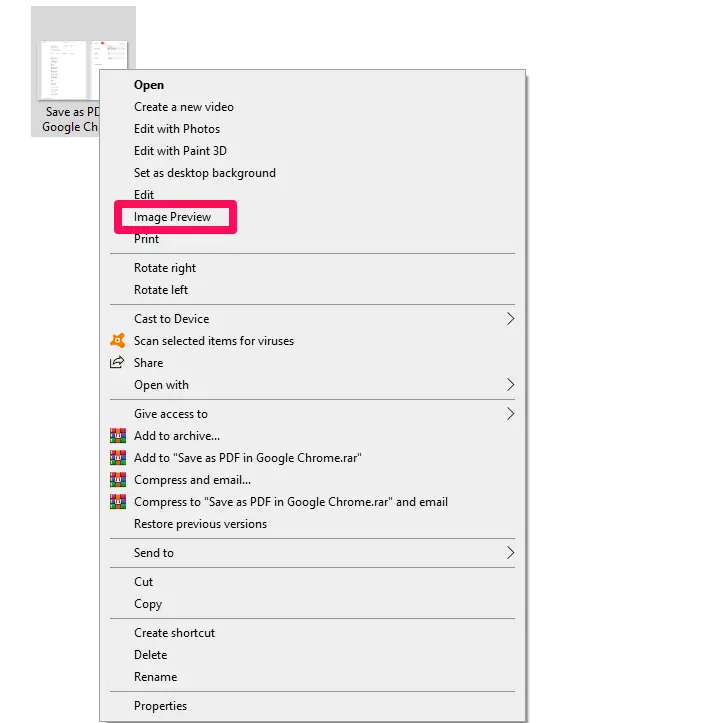 If you don't want to follow the above-mentioned procedures, download the ready-made registry file from the forum—double-click on the registry file to merge it into your Windows 10 PC.