There are several video and music downloaders available on the market, including Allavsoft for Windows and Mac. Although it is possible to download a video or music from a few websites without the help of any third-party application, it will take longer and may even fail to download. In order to save you time and energy when downloading videos and songs from your favorite website/service, we recommend downloading and using Allavsoft software.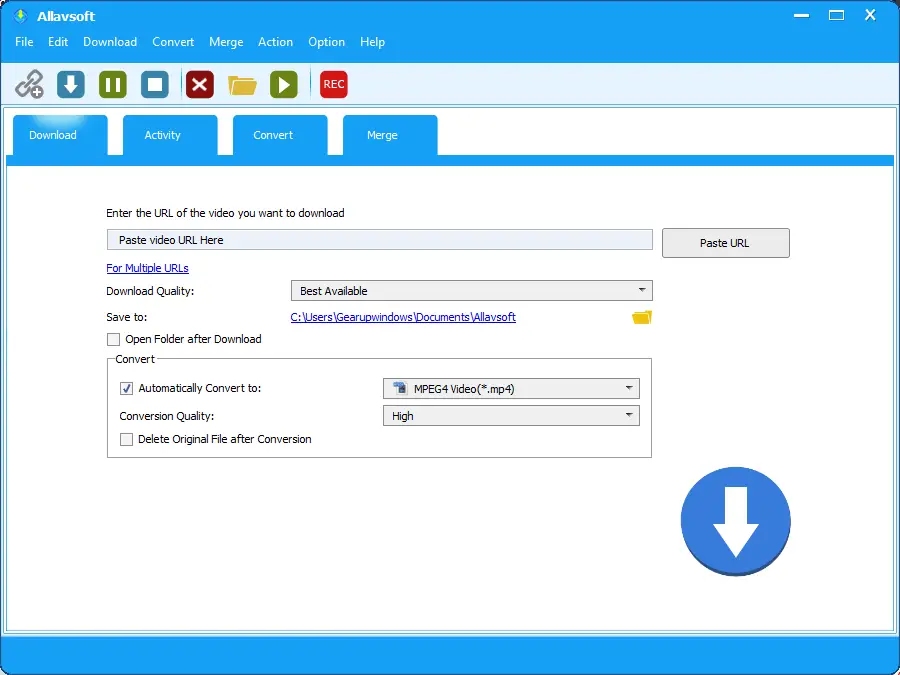 Several applications allow you to download videos and music from the internet. Allavsoft is one such application that lets you download videos from a variety of websites.
You can download videos from most websites and convert them to popular formats with this tool. You can easily paste the URL of the video you wish to download into the main window of this utility, and it also checks your clipboard and pastes the most recent link you copied to speed up the process. The program also lets you make a list of all the source files you wish to include.
The next step is to select the output quality (best, normal, or worst), the destination folder, and the target format.
It lets you download videos from a variety of popular streaming services, including Facebook, YouTube, Dailymotion, CollegeHumor, and Vimeo. The beauty of this program is that even if you do not have a Premium Spotify account, you can download Spotify content.
Another convenient feature of this tool is the ability to convert a video you've just downloaded or one you already have on your PC to another format.
Additionally, you can choose from a variety of output formats, which are also organized by device type, such as iPhone, iPad, and AppleTV. When you download the video, you can select any format you wish to convert. Once it has finished downloading, the app will convert it into your preferred format.
Free Licesnse for Allavsoft
To avail of the giveaway license of Allavsoft, download the trial version of this application from its official website (Windows or Mac) and install it on your PC as regular software.
Then, activate your free copy using the following license:-
For Windows
License Name: GearUpWindows
License code: DC65-2FE8-E526-EAE2-41EB-8B38-A335-477C
For Mac
License code: DC64-9D30-9D3C-4568-ACBE-2063-43DB-9B00