If you're looking to download videos and music, you have several options available, such as Allavsoft for both Windows and Mac. While it is possible to download content from some websites without any third-party software, this process can be time-consuming and may result in failed downloads. To save time and effort, we recommend using the Allavsoft software for a hassle-free experience when downloading your favorite content from websites and services.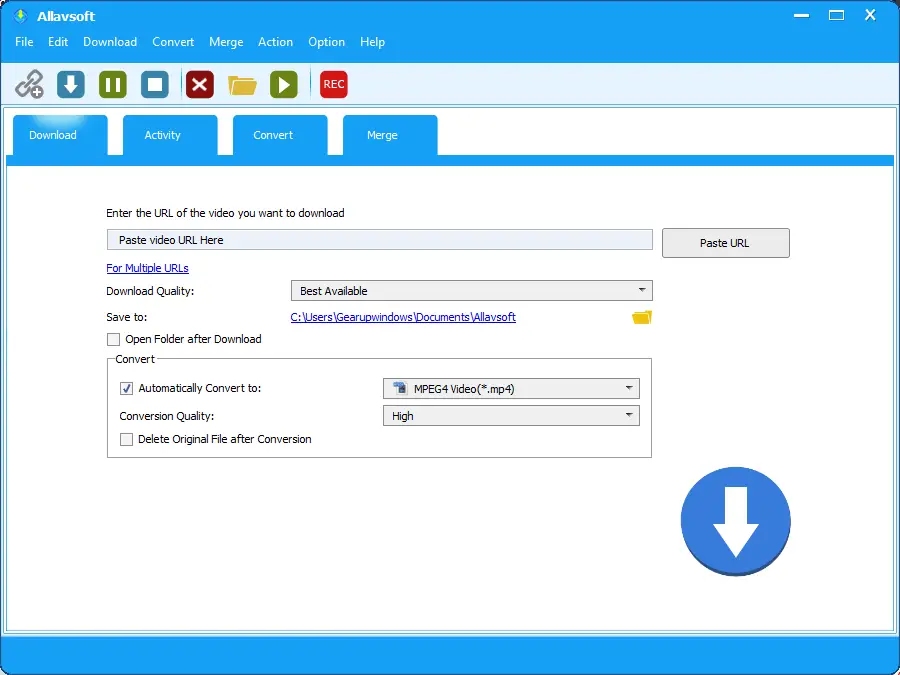 Looking to download videos and music from the internet? Look no further than Allavsoft! This versatile application allows you to download videos from a wide range of websites and convert them to popular formats.
Using Allavsoft is easy – simply paste the URL of the video you want to download into the main window, and the program will automatically check your clipboard for the most recent link. You can even create a list of all the source files you want to include.
Choose the output quality, destination folder, and target format, and Allavsoft will do the rest. You can download videos from popular streaming services like Facebook, YouTube, Dailymotion, CollegeHumor, and Vimeo, as well as Spotify content – even if you don't have a Premium account!
Not only can you download videos with Allavsoft, but you can also convert them to other formats. Choose from a variety of output formats, including those organized by device types like iPhone, iPad, and AppleTV. Once you've downloaded your video, simply select the format you want to convert it to and let Allavsoft do the rest.
Free Licesnse for Allavsoft
To avail of the giveaway license of Allavsoft, download the trial version of this application from its official website (Windows or Mac) and install it on your PC as regular software.
Then, activate your free copy using the following license:-
For Windows
License Name: GearUpWindows
License code:

DC65-2FE8-E526-EAE2-41EB-8B38-A335-477C

or,

DC66-CA1C-E311-FC73-E9CE-9C3C-E8C6-1A10

or,

DC63-0FCA-3323-9FE9-ACAA-4A82-D03F-08F9
For Mac
License code:

DC64-9D30-9D3C-4568-ACBE-2063-43DB-9B00

or,

DF80-FBB2-9661-B67C-3219-EBF2-1904-7BF8