Have you ever wanted to turn your PC into a Mac? All people can not afford an expensive Apple MacBook, but yes, all we can do that install a macOS theme and skin pack to transform our Windows 11/10 PC into a MacBook. Some Windows 11/10 users want their PCs to look like macOS. They want to give their PC a new look with just a few clicks and a unique Mac theme for Windows 11/10. A transformation pack may change almost every GUI element of your system. Also, many cool features will be added, such as virtual desktops and widget menus, among others.
WinDynamicDesktop is a freeware application to apply macOS Dynamic Wallpaper on Windows 11/10 that automatically rotates the wallpaper. WinDynamicDesktop comes with a limited function. It only employs dynamic macOS wallpaper on Windows 11/10 and turns on a schedule that we configure.
This article will share some macOS themes and skin packs specially developed for the Windows operating system. Before installing any themes or skin packs, we recommend creating a system restore point. If something goes wrong, you can restore your computer to its previous working state.
macOS Transformation Pack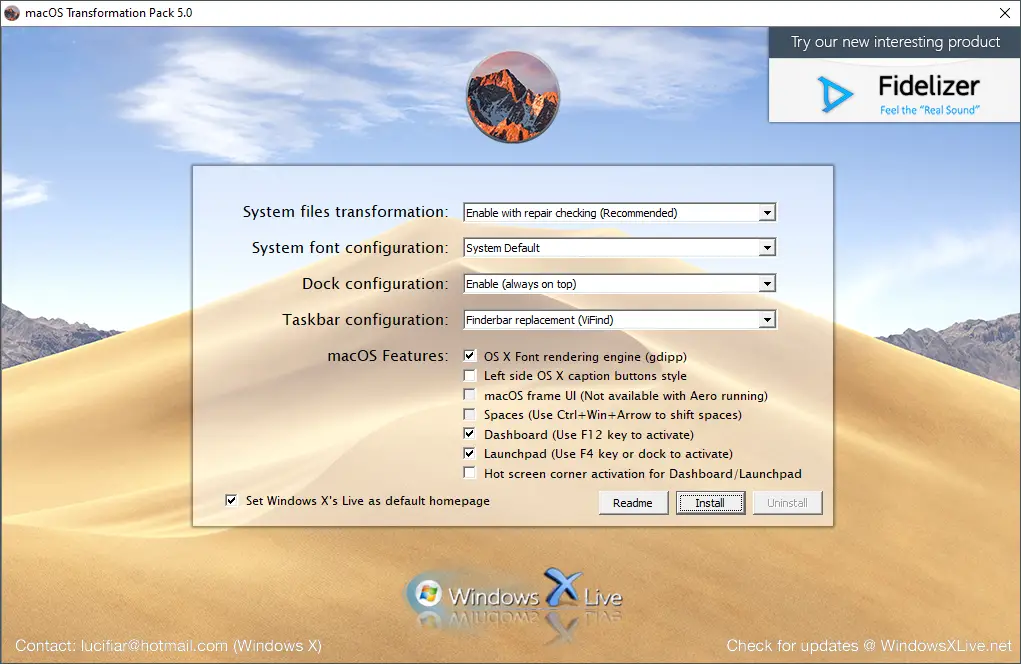 If you're a fan of the Mac interface but have installed Windows 10 operating system, macOS Transformation Pack is the best option for you. This is a unique theme pack that makes your Windows PC look like a Mac. It will transform your Windows 11/10/8/7/Vista/XP user interface to macOS, including Login Screen, Themes, Wallpapers, Cursors, Fonts, Sounds, Icons, Dock, Finderbar, Dashboard, Spaces, Launchpad, and more.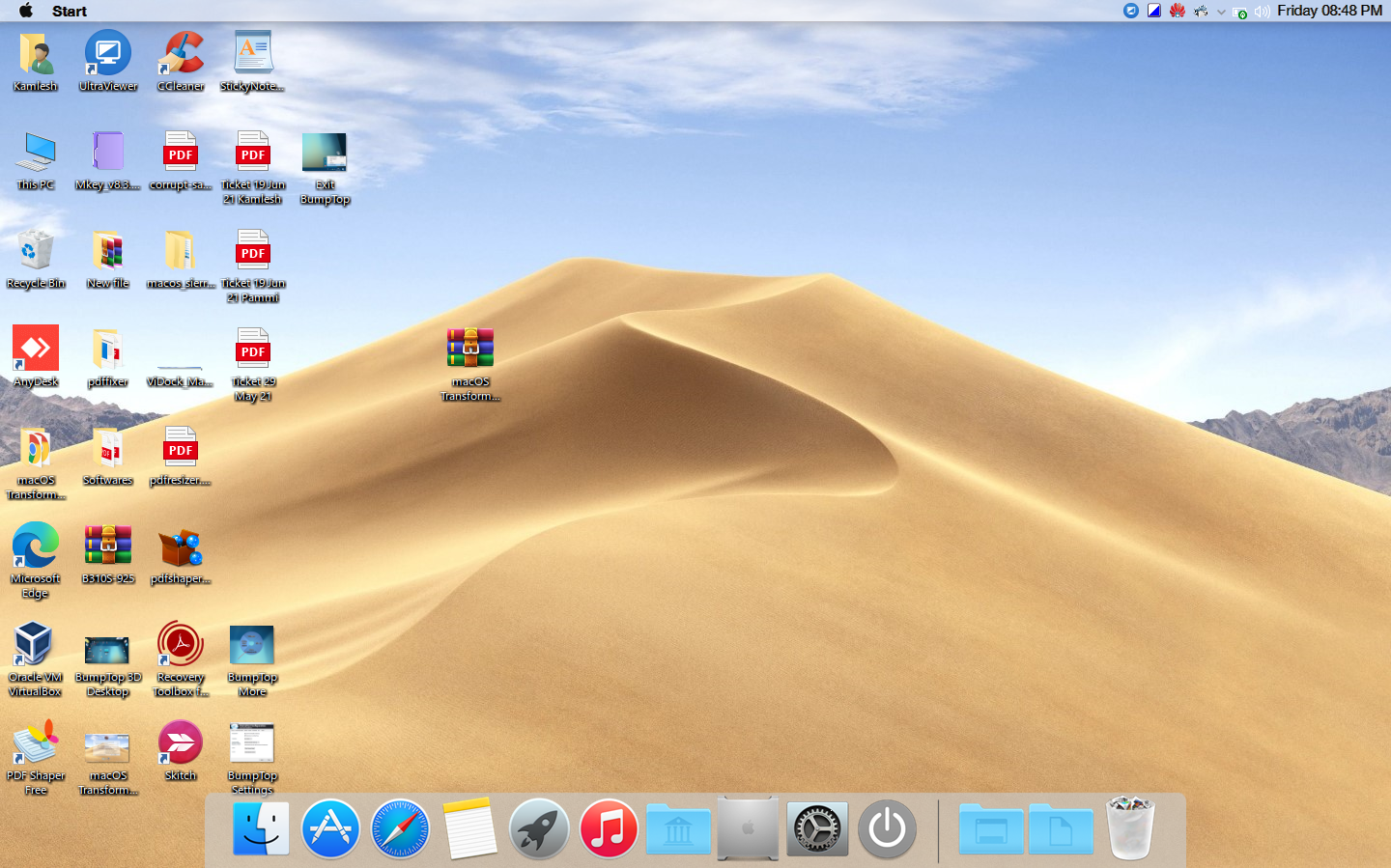 Installation of this transformation pack is easy. Just download and unzip in a folder (use the password thememypc.net). Double-click on the setup files to install them on your PC. It may reboot your computer sometimes to complete the setup.
Once installation is completed, you will notice your taskbar is shifted to the top of the screen, and a floating widget will take place on the bottom of the monitor. In the latest version of this transformation pack, you will find High Sierra and Mojave wallpapers.
Download macOS Transformation Pack
You can download the macOS Transformation Pack latest version from here.
RocketDock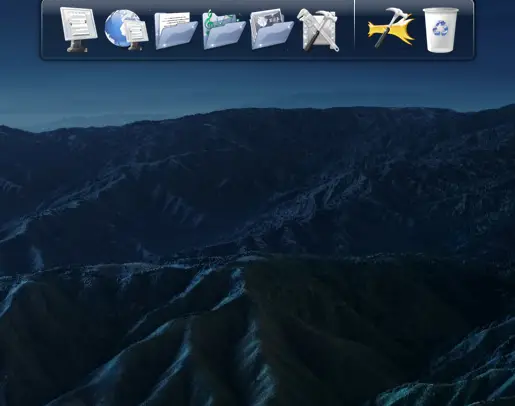 Unlike the macOS Transformation Pack, RocketDock comes with several shortcuts of commonly-used folders on your system, as well as a fully working Recycle Bin. After installing RocketDock on your Windows 10 PC, you will see This PC, Network, Documents, Music, Pictures, Control Panel, and Recycle Bin are pinned on RocketDock.
RocketDock is fully customizable. It allows you to access its settings by clicking on the "Dock Settings" icon from the Dock or by right-clicking on the free space and choosing the "Dock Settings" option.
There is also an option available to run the Dock automatically with the start of your Windows PC. For that, you need to select the settings "Run at startup" in the General tab. Further, you can lock this Dock by clicking "Lock Items" on the Dock if you don't accidentally remove any dock items.
Conclusion
In conclusion, transforming your Windows 11/10 PC into a Mac is now possible by installing macOS themes and skin packs. With just a few clicks, you can give your PC a new look and feel, including the Login Screen, Themes, Wallpapers, Cursors, Fonts, Sounds, Icons, Dock, Finderbar, Dashboard, Spaces, and Launchpad, among others. The macOS Transformation Pack is an excellent option for those who want a complete transformation, while RocketDock is perfect for those who want to customize their Dock and have quick access to commonly-used folders. Remember to create a system restore point before installing any transformation packs, and enjoy the new look of your PC!