As the name suggests, the Free PDF to Word Doc Converter is a freeware tool built for Windows operating systems. It is compatible with all versions of Windows, including Win 11, 10, 8, and 7.
Free PDF to Word Doc Converter for Windows 11/10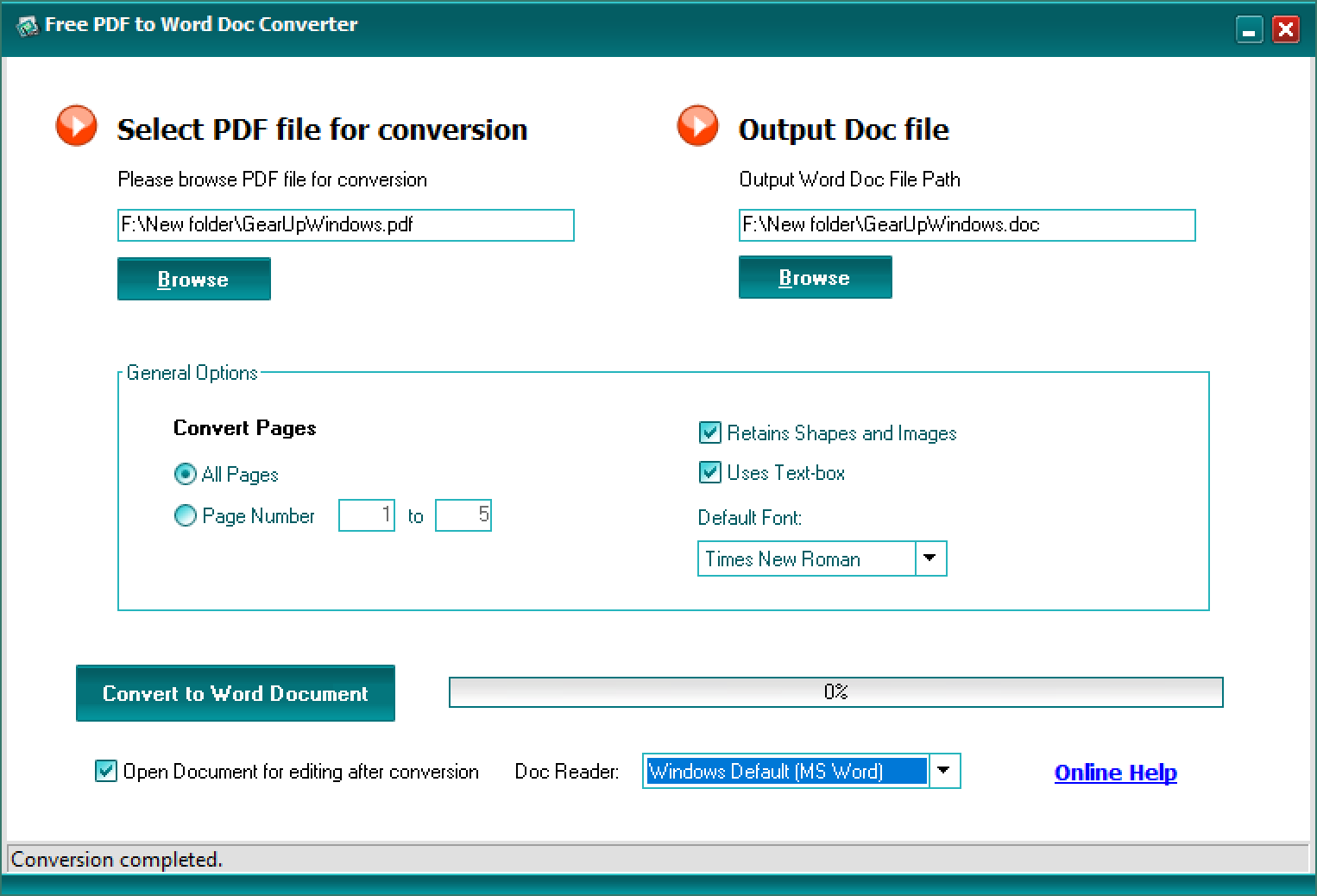 If you deal with many Portable Document Format (PDF) files, you might need specialized software to edit them. Using the "Free PDF to Word Doc Converter" tool, you can not only extract texts from a PDF file, but it also allows you to extract images from a PDF file.
This software is straightforward to use because the whole converting process comes down to just a single window that includes all the available options. It looks pretty nice, so you won't spend too much time figuring out which feature is which.
The application also allows you to configure a few options, selecting all pages or specific pages you want to convert. You can also check or uncheck the options "retains shapes and images" and "use text-box." From the drop-down menu of "Default Font," you can select "Times New Roman" or "Arial."
Once the setting is done, select the PDF file from your computer by clicking the left Browse button. This application converts and saves the file with the same name and .doc extension by default. If you need, you can edit it.
When you're ready, click the Convert to Word Document button. Depending on the size of the PDF document, it may take a while.
Once the file conversion is completed, you can open the converted document with any word processor application, including Microsoft Office Word document.
Download Free PDF to Word Doc Converter
If you need a free and good-looking PDF to Word converter, you can get the "Free PDF to Word Doc Converter" application from Softpedia.