In our digital world, encountering various file formats is a common occurrence. Each file format often requires a specific software program to open and view its contents. Dealing with multiple applications can be time-consuming and frustrating. However, there's a solution that simplifies this process and enhances your file handling experience: FreeFileViewer. In this user-friendly article, we'll explore the features and benefits of FreeFileViewer, a versatile application that allows you to open and view a wide range of file formats effortlessly.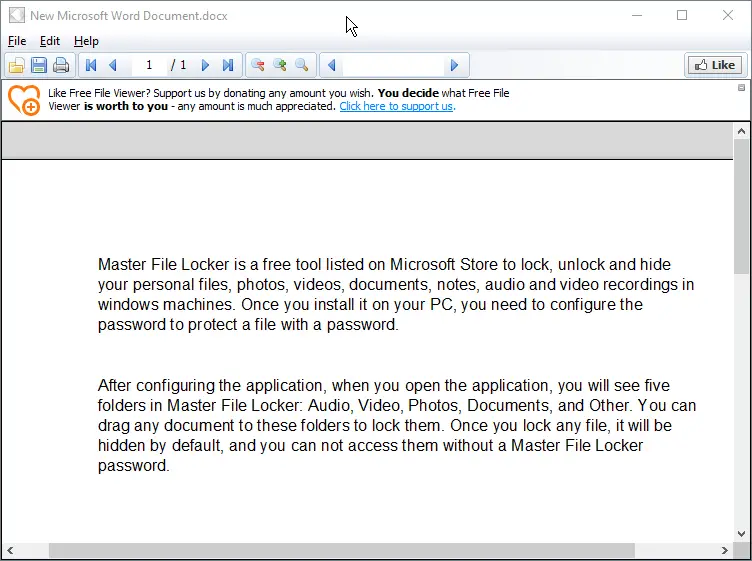 What is FreeFileViewer?
FreeFileViewer is a powerful and comprehensive software tool that acts as a universal file viewer. It eliminates the need for multiple software installations by providing a single application to open and view various file formats. With FreeFileViewer, you can easily access and interact with different file types, saving you time and effort.
Key Features and Benefits
Extensive File Format Compatibility: FreeFileViewer supports a wide range of file formats, including popular ones like PDF, DOCX, XLSX, PPTX, JPEG, MP3, MP4, and more. Whether you need to open documents, images, audio files, videos, or compressed archives, FreeFileViewer can handle them all.
Intuitive and User-Friendly Interface: FreeFileViewer offers an intuitive and user-friendly interface that makes file viewing a breeze. The clean layout and easy-to-use controls ensure a seamless experience for users of all levels of technical expertise. Navigating and accessing your files becomes a simple task with FreeFileViewer's user-friendly design.
Seamless File Access: With FreeFileViewer, you can open files quickly and effortlessly. Say goodbye to the frustration of searching for the right software for each file type. FreeFileViewer provides a centralized platform, allowing you to open files from various categories without the need for multiple applications.
Versatile Viewing Options: FreeFileViewer offers a range of viewing options to enhance your file viewing experience. You can zoom in or out, rotate images, play videos or audio files, and even view documents in full-screen mode. Enjoy full control over how you interact with your files.
Extract Content from Archives: FreeFileViewer allows you to extract files from compressed archives, such as ZIP, RAR, and 7Z files. Whether you need to access individual files or entire folders within an archive, FreeFileViewer simplifies the process, saving you time and effort.
Printing and Sharing: FreeFileViewer enables you to print or share files directly from the application. Whether you need to print a document or share a media file with others, FreeFileViewer streamlines the process and eliminates the need for additional steps or software.
Free and Lightweight: As the name suggests, FreeFileViewer is not only powerful but also free to use. You can download and install the application without any additional cost. Additionally, FreeFileViewer is lightweight, ensuring it doesn't burden your system's resources.
Download FreeFileViewer
You can download FreeFileViewer from its official website.
Conclusion
FreeFileViewer is a user-friendly and versatile software tool that simplifies file viewing across various formats. With its extensive file format compatibility, intuitive interface, seamless file access, versatile viewing options, archive extraction capabilities, and printing and sharing features, FreeFileViewer enhances your file handling experience. Say goodbye to the hassle of managing multiple applications and embrace the convenience of FreeFileViewer. Download this free application today and unlock the power of universal file viewing in one place.