If you're still using the default browser download manager, you should consider downloading a third-party download manager to speed up and automate your downloads. In previous posts, we introduced some freeware tools such as Free Download Manager, GetGo Download Manager, Ninja Download Manager, and Neat Download Manager, another free tool for Windows operating systems.
FreeRapid Downloader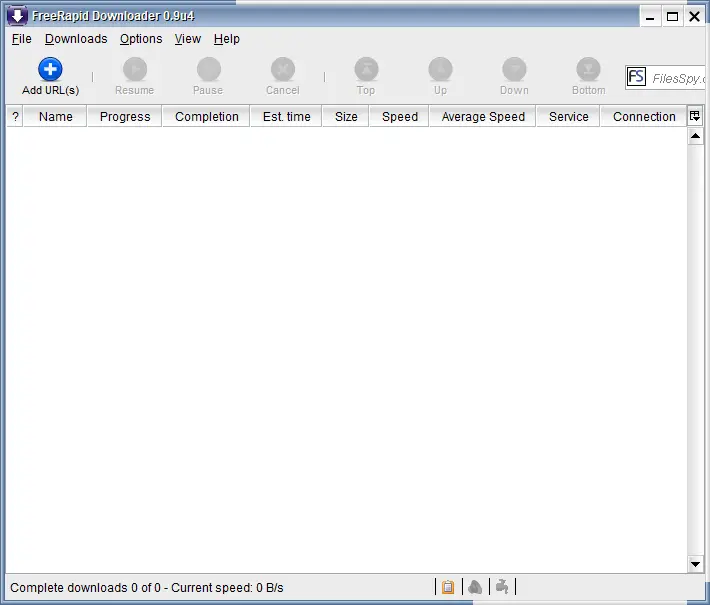 According to the official website, FreeRapid Downloader is built for Windows 8 and 7, but it also worked well in our test on Windows 10 64-bit. Built on Java, FreeRapid Downloader is a simple and free downloader that supports downloading from Youtube, Facebook, Picasa, RapidShare, and many more. Like other download managers, you can copy-paste the download URL, and FreeRapid will automate the rest, including downloading via proxy list. It also comes with a multilingual interface.
FreeRapid Downloader simplifies the downloading process for you. Just pick the download URL and drop it into the application, and FRD will automate the downloading process. Because it's built on the Java language, you'll need to install Java version 1.6.0 before installing FRD on your PC. If you don't have Java installed, it will prompt you to download and install it. After installing the correct version of Java, FreeRapid Downloader will be installed on your PC.
FreeRapid Downloader offers a more comprehensive approach to managing your downloads and transfers in one convenient application. It's built for specific websites such as Megaupload, Rapidshare, Netload, or FileFactory, enabling you to download documents without needing to click anything.
FreeRapid Downloader works by allowing you to add multiple links simultaneously until they're queued up. It can even monitor your clipboard for links copied to it and automatically add them to your queue. While this certainly makes managing your downloads easier, it may still download files individually, which can be slow if you have multiple documents from different file-sharing websites, causing unwanted delays.
FreeRapid Downloader Features
Supports simultaneous downloading from various websites
Supports downloading via proxy list
Supports videos
Keeps download history
Monitors clipboard for URLs
Checks files' presence on the server by default
Auto-closes the PC after completing downloads
Automatically updates modules
Simple CAPTCHA recognition
Compatible with Microsoft Windows 8/7, Linux, and macOS
Easy to use
Multilingual interface, including English, Bulgarian, Czech, Finnish, Portuguese, Slovak, Hungarian, and Simplified Chinese, with more languages to come
Supports over 230 websites.
Highlights of FreeRapid Downloader
Keeps download history to help find downloaded files
Monitors the clipboard for URLs
Simplifies downloading large files
Checks files' presence on the server, ensuring you're downloading a genuine file
Auto-closure options after downloading are complete, including scheduling the PC to shut down.
Conclusion
In conclusion, if you're looking for a free and easy-to-use download manager that can support various websites, FreeRapid Downloader is worth checking out. It simplifies the downloading process and allows you to add multiple links simultaneously until they're queued up. Moreover, it checks the file's presence on the server, ensuring you're downloading a genuine file, and keeps a download history to help you find downloaded files. It's also compatible with multiple operating systems and comes with a multilingual interface. Overall, FreeRapid Downloader is a great option for those who want to speed up and automate their downloads.
Download FreeRapid Downloader
If you found it useful, you can download the latest version of this application from here.