Using a third-party video downloader such as MovieJack is a great option if you suffer from slow internet and cannot watch your favorite videos or movies online. This application allows you to download videos automatically in the best possible quality, even in HD or 4K. You can always choose the highest quality you can with no commercial breaks.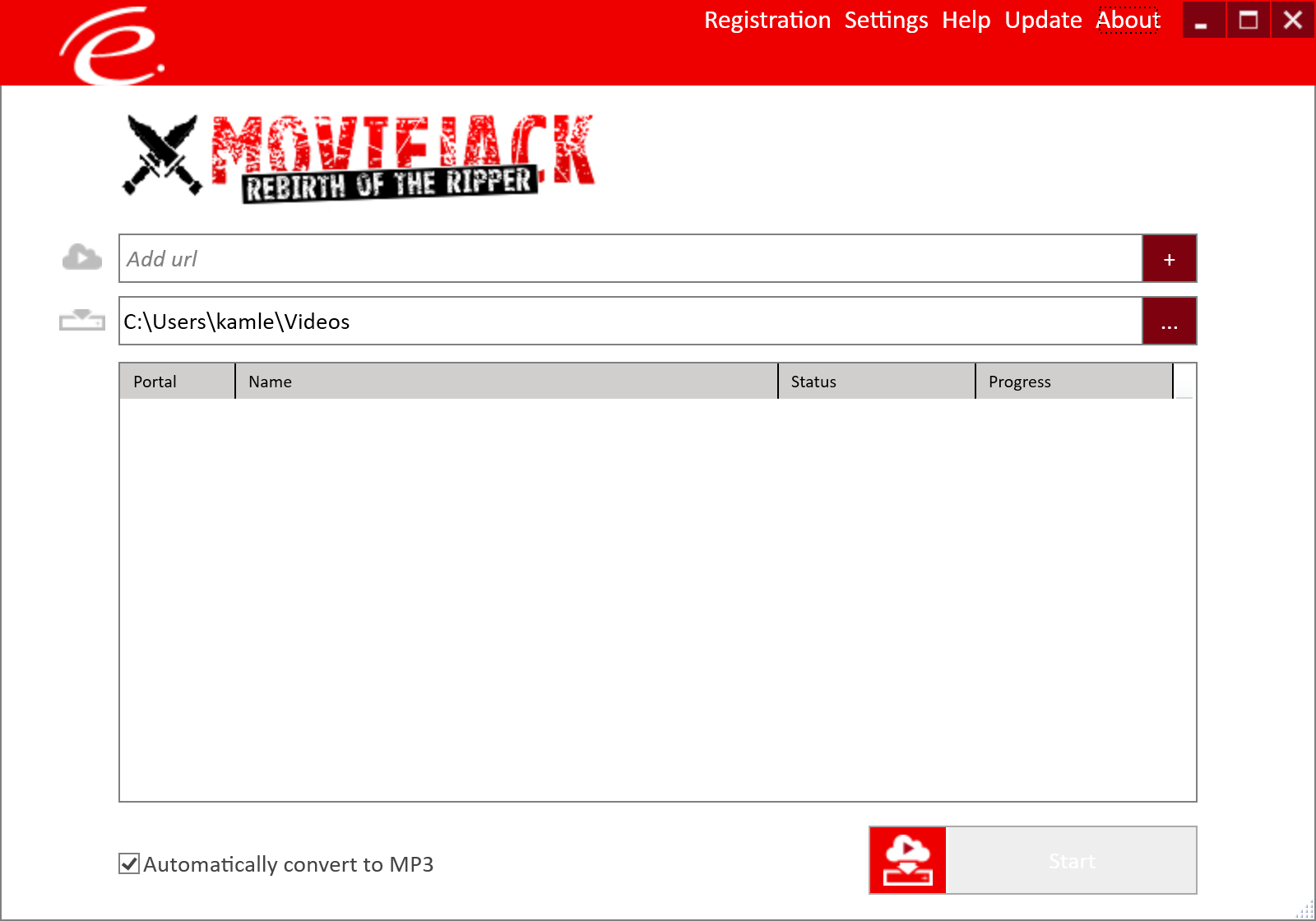 Using this software, you can now download dozens of videos at the same time on your computer with just one click, thanks to playlists. You can also download several videos simultaneously using this app, even if a website has a limited download speed since it uses your full bandwidth.
This software allows you to download only the soundtrack from a video if you want to enjoy it as an MP3.
MovieJack is an application for Windows that allows you to download videos from the internet onto your computer. Using this video downloading software, you can download videos or movies from YouTube, Clipfish, Dailymotion, Vevo, Vimeo, and other online video streaming portals.
In addition to videos, you can also choose to download music videos' soundtracks only so that you can enjoy them later as MP3s. It lets you download videos in the highest quality, whether it's HD or 4K. The app always selects the best quality for you.
Features of MovieJack
Allows downloading videos from several online portals such as YouTube, Clipfish, Dailymotion, Vevo, Vimeo, etc.
Lets you download videos as MP3 if you are interested in so.
Automatically remove advertisements during downloading of videos.
Allows you to download the video in the best available quality automatically such as HD or even 4K.
Simultaneously download several videos utilizing your full bandwidth.
Supports Windows 11 and 10.
MovieJack Free License
MovieJack is fully compatible with Windows 11 and 10. The application cost around $21. 99 for one year license. However, you can get the full version of MovieJack for free during the giveaway period.
To avail of the free license of MovieJack, navigate to the giveaway page and request a serial number by entering your email address. When you're done, you will get an email to confirm your request. Clicking on that link, you will get another email with a valid license key for the application.
Now, download the MovieJack application from its official website, and by entering the code you can activate your software for free. Once the application is activated, it will be valid for one year.
Enjoy!!!