How do I make the Start menu bigger? How To make Start Menu fullscreen In Windows 10? Windows 10 Start menu is flexible, and one can customize it to run in full-screen while in desktop mode. You can make the Start menu look like a table on Desktop PC also. In its full-screen mode, the Start screen covers the entire screen but not the taskbar, and you can instantly change between pinned tiles view and an all apps view using the buttons in the upper-left corner.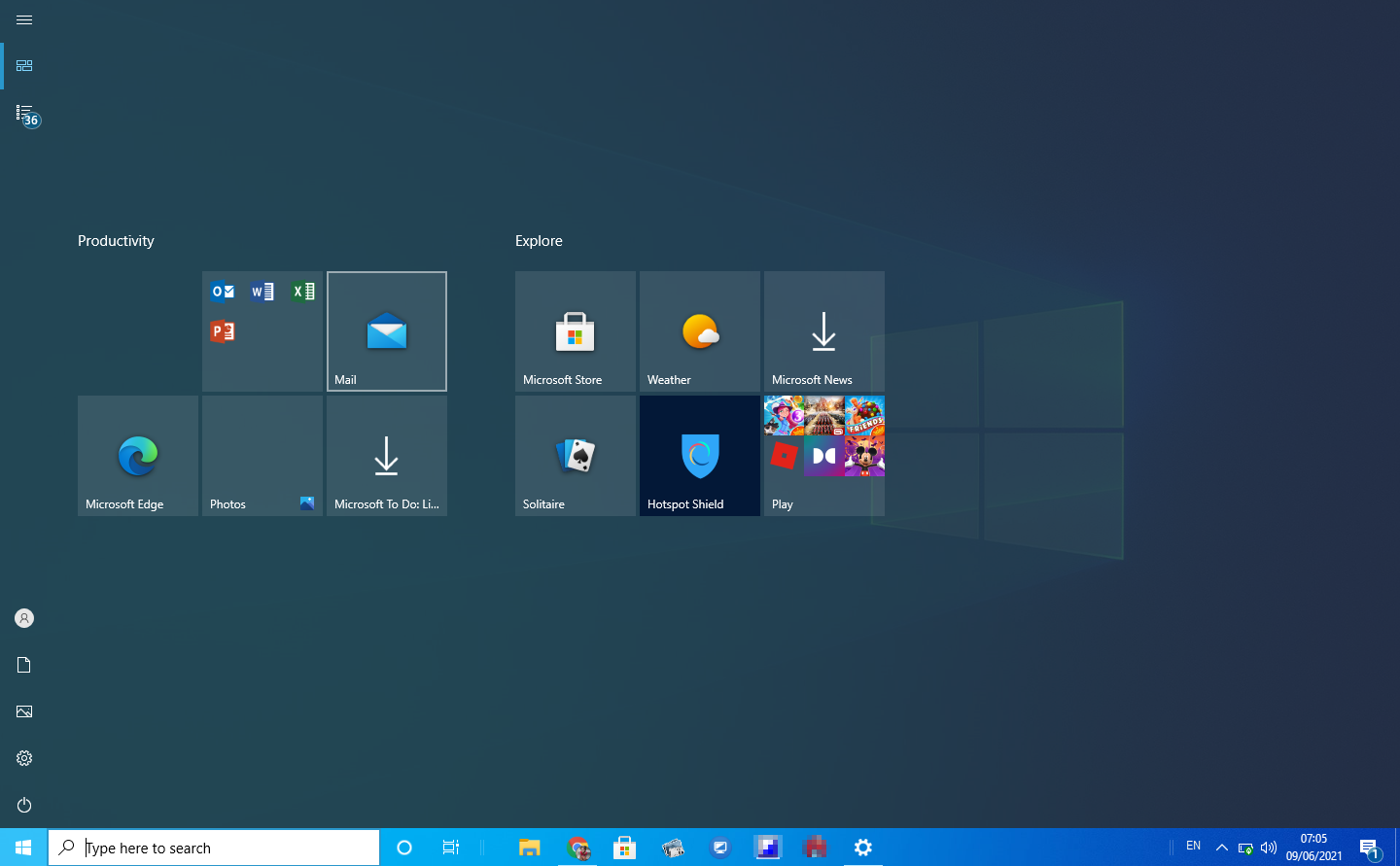 Furthermore, whenever you turn on Windows 10 machine, it automatically detects your device's type and turns on the Start menu or Start screen depending on your device type. The full-screen Start is automatically activated on tablets, and the standard Start menu is enabled on desktops and laptops. However, several users love the standard Start menu, a small section of PC users like the full-screen Start menu, which is also known as the Start screen.
This gearupwindows article will show the complete steps to turn on/off the full-screen Start on your Windows 10 PC.
How to Enable or Disable Windows 10's Full-Screen Start Menu?
Step 1. Open the Settings app by pressing the Windows logo + I keys simultaneously.
Step 2. Click the Personalization category.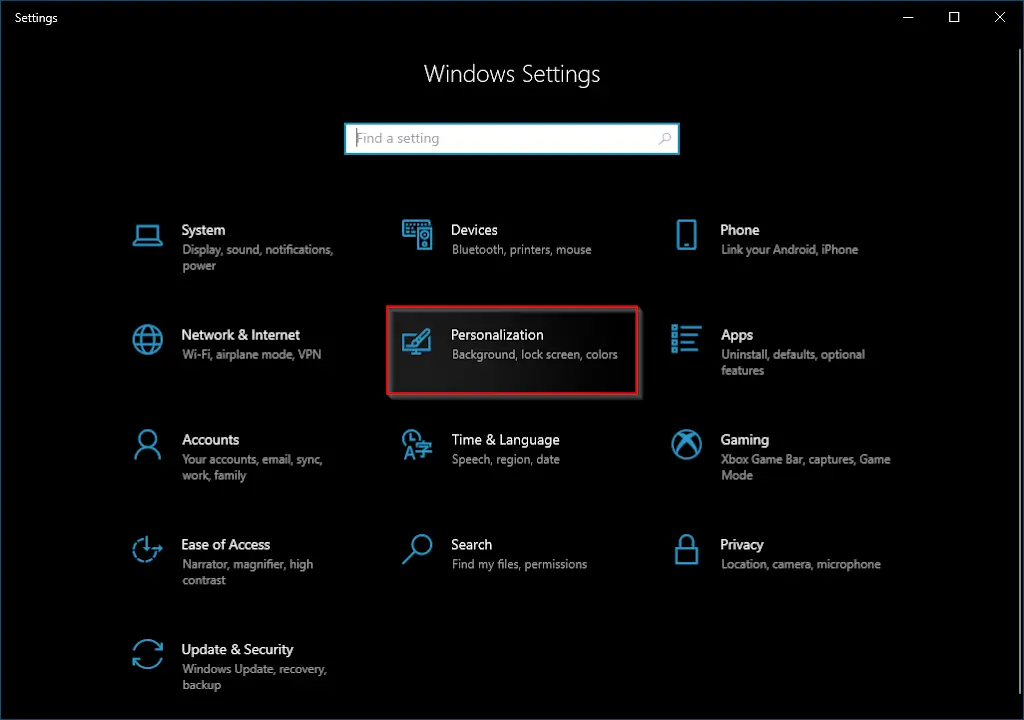 Step 3. Select Start from the left side pane.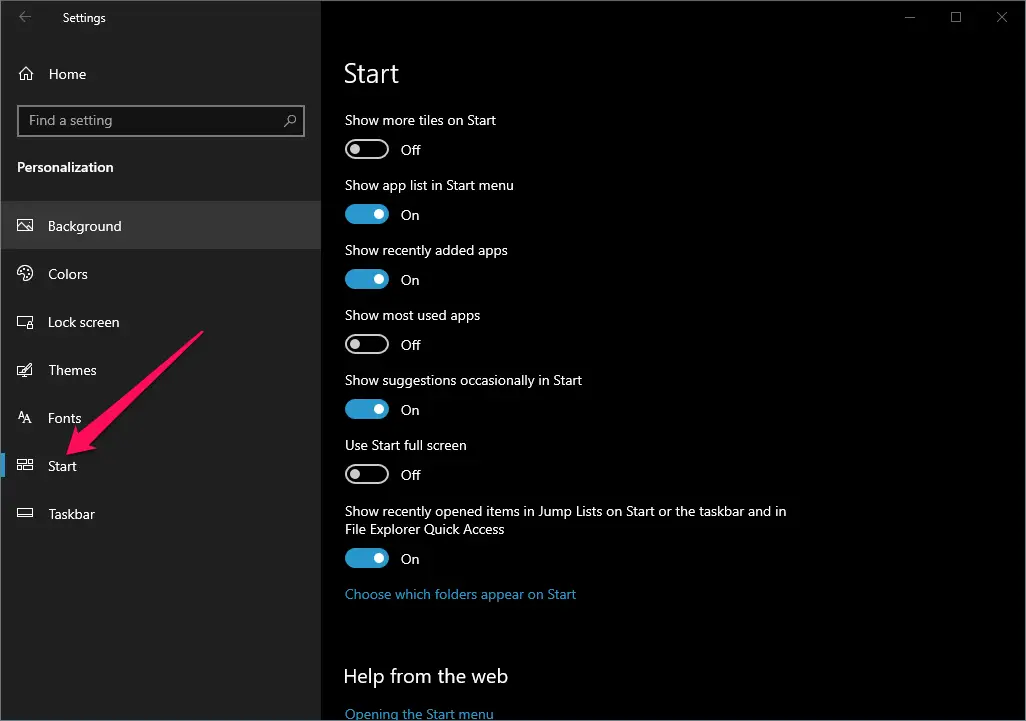 Step 4. On the right side pane of Start, turn toggle On to "Use Start full screen."
After executing the above steps, the Start menu will run in full-screen mode on Windows 10 PC. By doing this, you can get more space to pin your apps on the Start menu.
If you want to see the small Start menu on Windows 10, in the above step 4, turn the toggle to Off position next to "Use Start full screen."
Also Read: How to Restart or Reset Start Menu in Windows 10?