Windows 11 shows notifications on the lock screen and at the lower-right corner above the taskbar. By default, a notification only stays up for 5 seconds and then automatically dismisses to the Notification Center.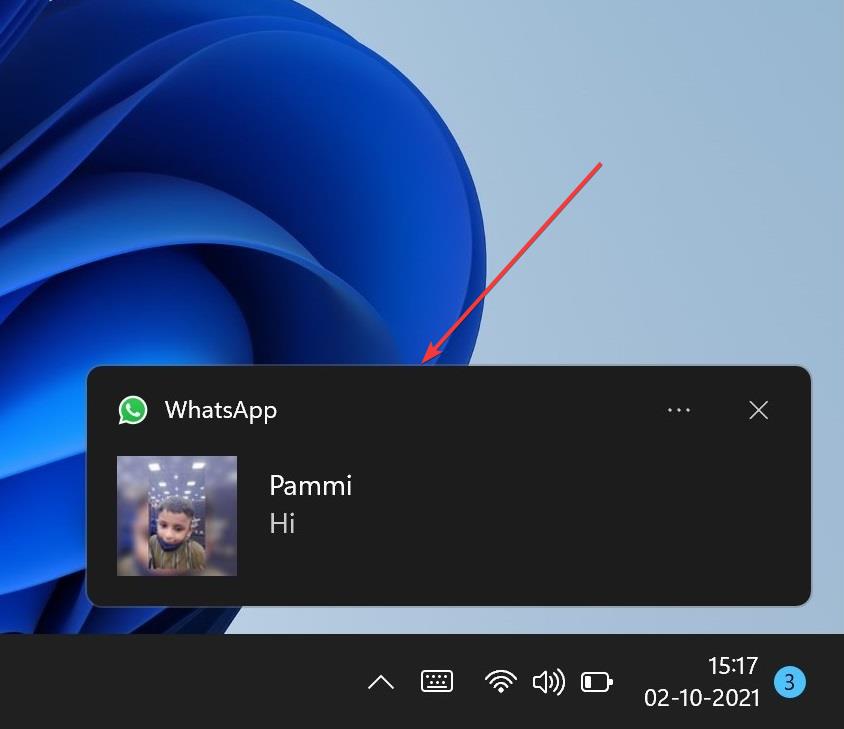 If you are one of those Windows 11 users who doesn't read the message fast enough, you might want to keep the messages up a bit longer. For example, maybe up to 60 seconds. If you need, you can increase the time up to 5 minutes maximum to remain notifications on the top of all opened windows. You need to dig into the settings app to increase the time.
Change How Long Notifications Stay Open in Windows 11
Step 1. Open the Settings app by pressing Windows + I keys from the keyboard.
Step 2. When Windows Settings opens, select the Accessibility category from the left sidebar.
Step 3. On the right-side of Accessibility, click Visual effects.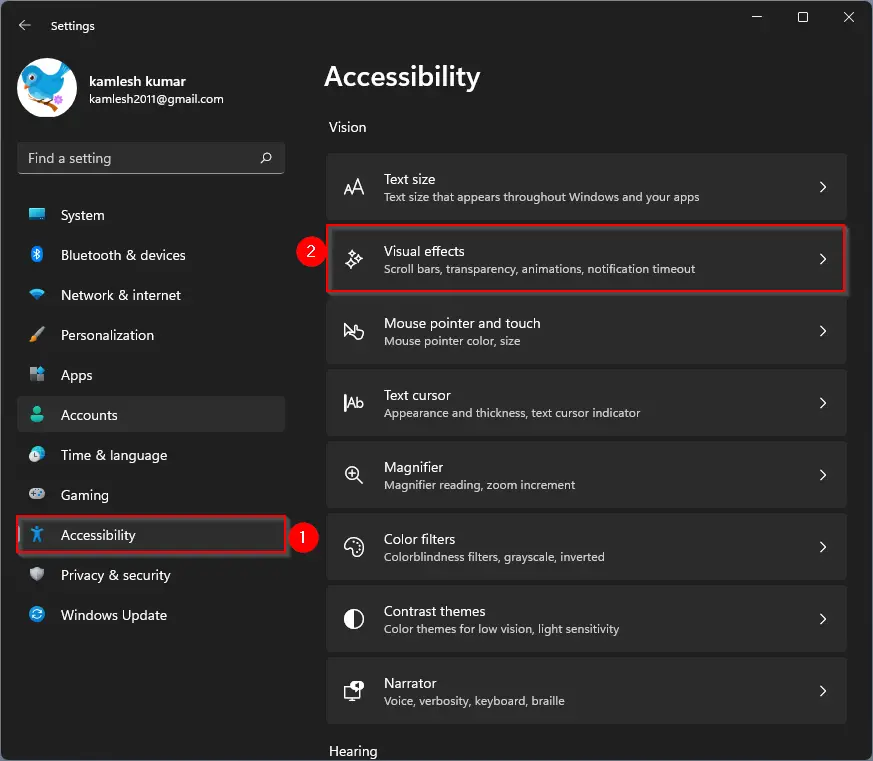 Step 4. On the Visual Effects settings, click the drop-down menu beside "Dismiss notifications after this amount of time" and select the amount of time for dismissal.
You will have the following options to choose from:-
5 seconds
7 seconds
15 seconds
30 seconds
1 minute
5 minutes
When you're done, close the Settings app. Next time, when you get notifications from Facebook, WhatsApp, Gmail, or any other means, it will stay longer depending on the amount of time you have set in the above steps.
Good luck!
Conclusion
In conclusion, Windows 11 allows users to customize how long notifications stay open on the lock screen and at the bottom right corner above the taskbar. By default, notifications automatically dismiss after 5 seconds, but users can extend the duration up to 5 minutes by following a few simple steps in the Settings app. This feature is especially useful for users who may miss important messages or need more time to read through notifications. With this customization option, Windows 11 offers greater flexibility and control over the user experience.