Bing Chatbot AI is an intelligent chatbot developed by Microsoft that uses natural language processing and machine learning to provide assistance and support to users. It can answer questions, help with tasks, and provide information on a wide range of topics.
To make it more accessible to users, Bing Chatbot AI can be accessed through the Chrome browser. By following a few simple steps, you can easily access the chatbot and start interacting with it. In this article, we will guide you through the process of accessing Bing Chatbot AI on Chrome so that you can take full advantage of this powerful tool.
How to Access Bing Chatbot AI on Chrome?
Follow these steps to access Bing Chatbot AI on Google Chrome:-
Step 1. First, open Chrome and either hit the F12 key or right-click on the page and select "Inspect" to open the DevTools interface.
Step 2. Next, click on the "Customize and control DevTools" button (three dots) and select "More Tools."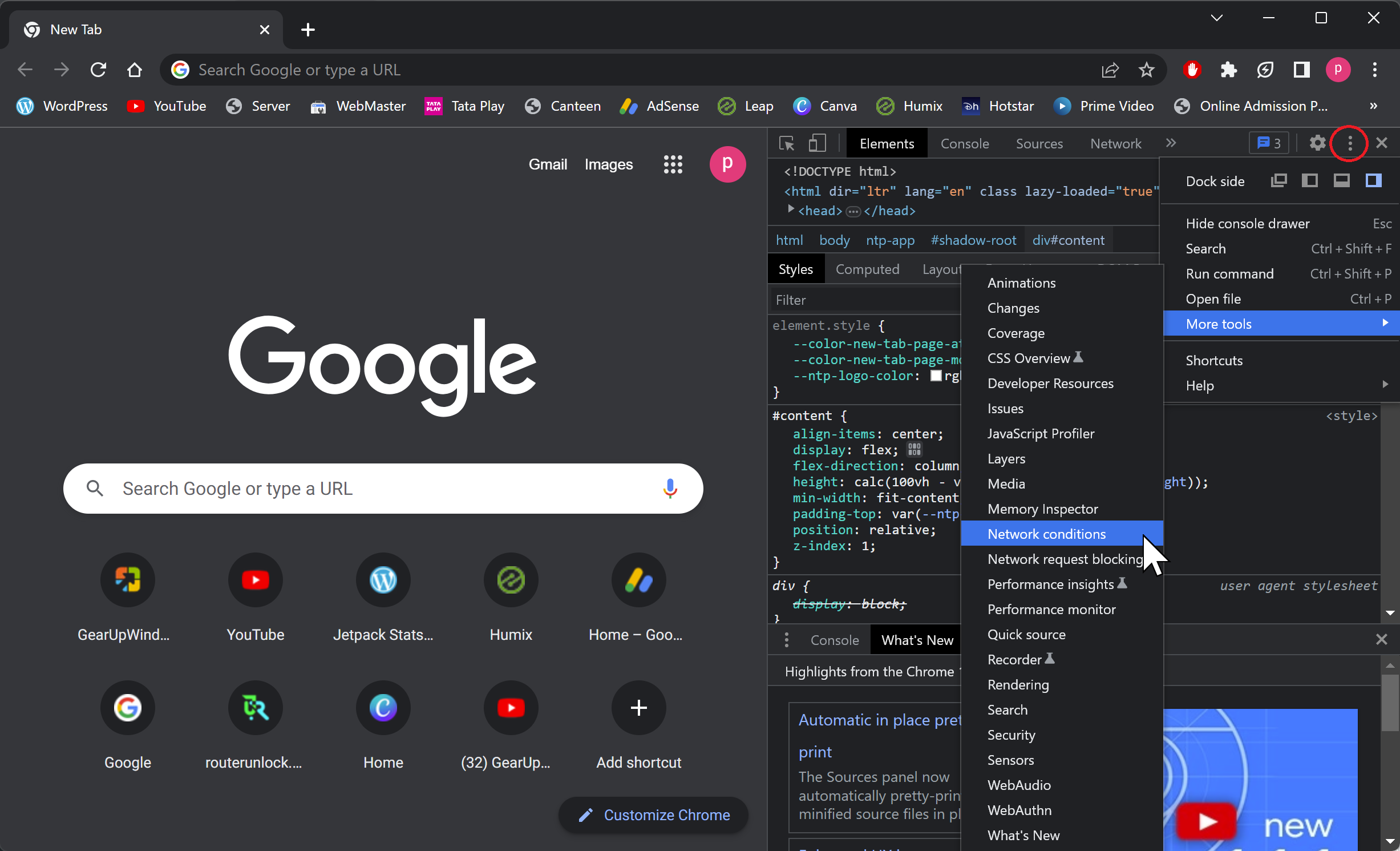 Step 3. Then choose "Network Conditions."
Step 4. In the "User Agent" section, uncheck "Use browser default" and select "Microsoft Edge (Chromium) – Windows" to enable Bing Chat access on Chrome.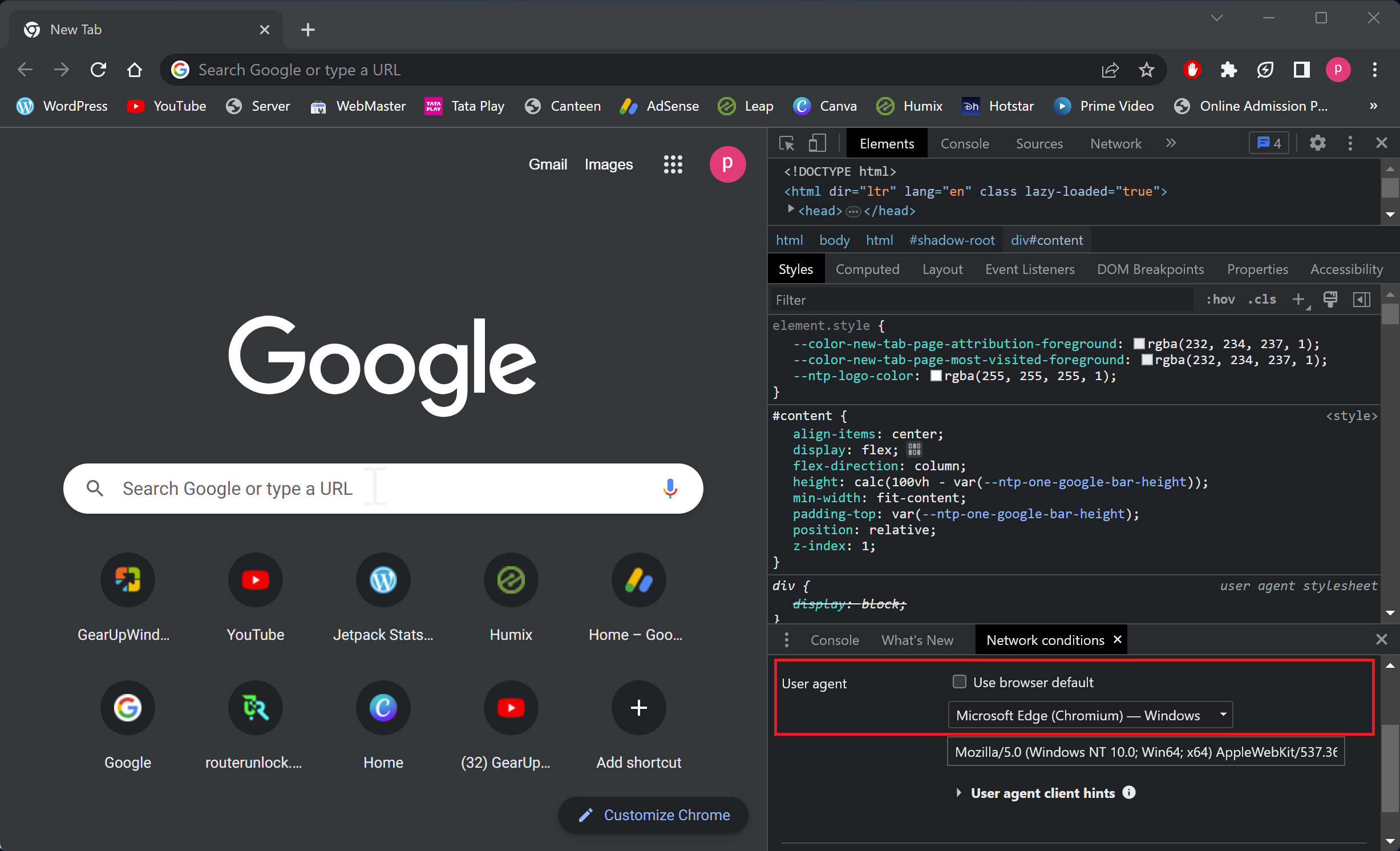 With these simple steps, you can now use the new Bing with ChatGPT integration from Google Chrome. If you ever need to turn off the chatbot, just follow the same steps, but in step 4, check the "Use browser default" option.
Alternatively, install the 'Bing Chat for All Browsers' extension on Chrome to start using Bing Chatbot on your browser.
In conclusion, accessing Bing Chatbot AI on Chrome is a quick and simple process that requires only a few steps. By following the steps outlined in this article, you can modify the user agent settings to access the chatbot and engage in conversational interactions. With the power of artificial intelligence, Bing Chatbot can provide you with accurate information and real-time assistance, making it a valuable tool for a variety of tasks. So go ahead and try accessing Bing Chatbot AI on Chrome today to experience the benefits for yourself.