Turning off and turning on your computer can be just a couple of the simplest things you can do with Windows 10. Starting Windows 8, Microsoft has included this new interactive way to de-energize your device with the "Slide to Shutdown" feature. This feature is available on Windows 10 itself but is typically only enabled on Windows 10 tablets and mobile devices when you press and hold the power button.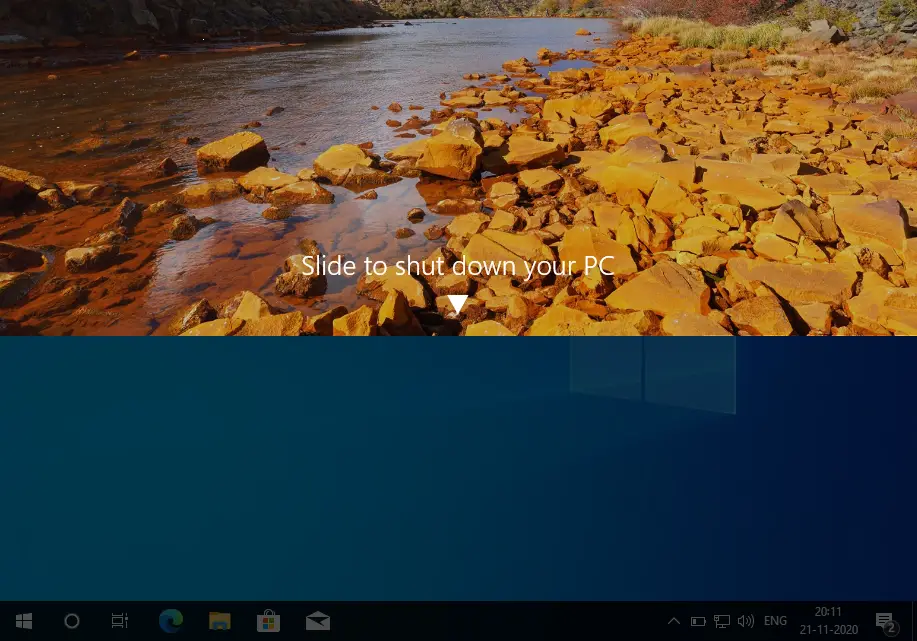 If you want to get the same shutdown experience on your laptop or desktop, you can quickly create a shortcut with the appropriate control to enable "Slide to Shutdown" on Windows 10, even on devices without a touch screen.
The slide to shut down feature will let you shut down your PC by simply sliding a screen down. Currently, you can only use the "Slide to Shutdown" by executing the SlideToShutDown.exe file.
How to add a "Slide to shut down" feature on Windows 10 PC?
Step 1. Right-click an empty field on your desktop, then clickNew and then click Shortcut.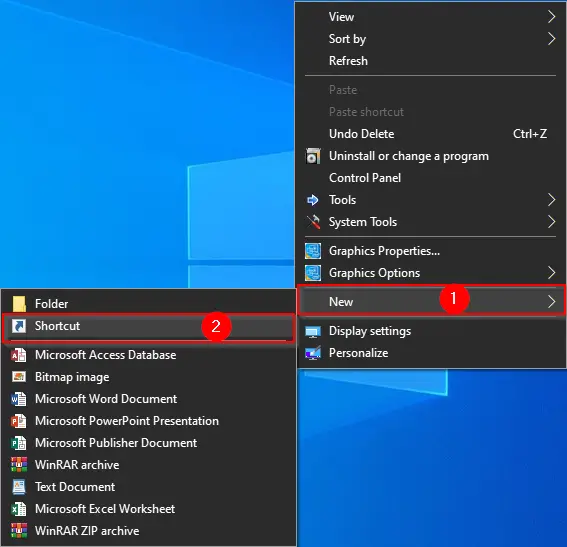 Step 2. Copy and paste the following text into the location box and selectNext button:-
%windir%\System32\SlideToShutDown.exe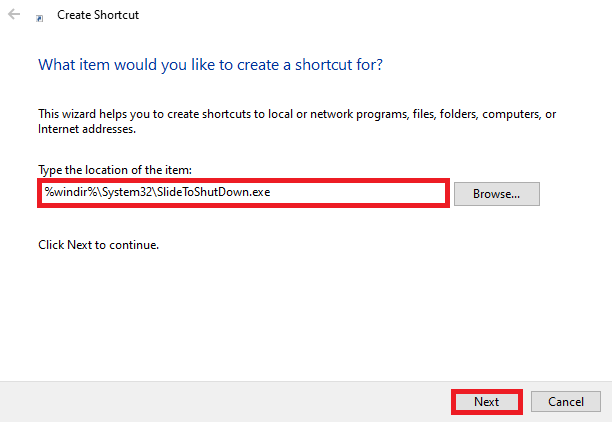 Step 3. Enter a descriptive name or leave it as default and click the Finish button.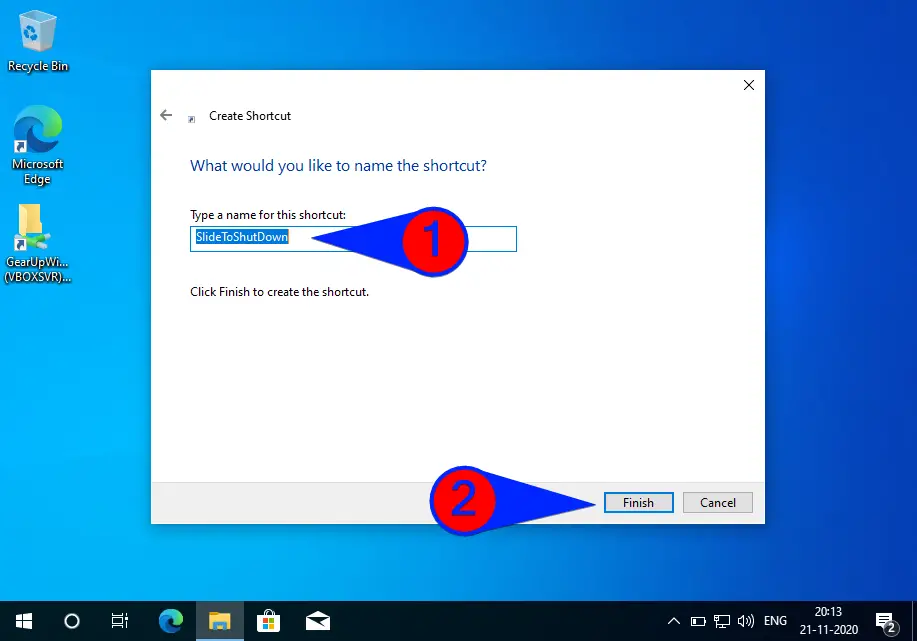 Step 4. To obtain an appealing icon, right-click on this shortcut and select Properties.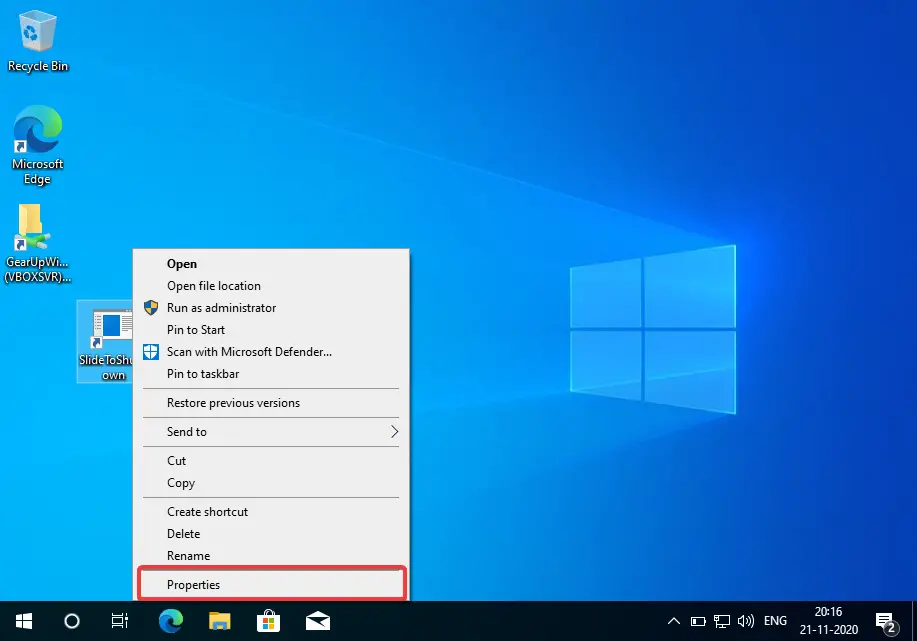 Step 5. Select the Change Icon button.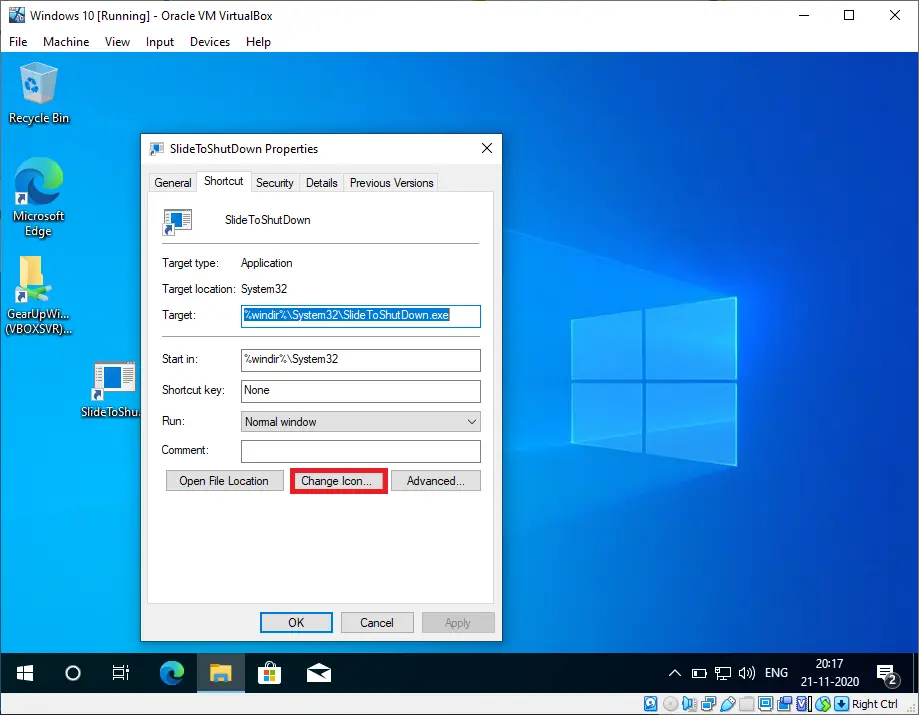 Step 6. Click OK when the next window is displayed:-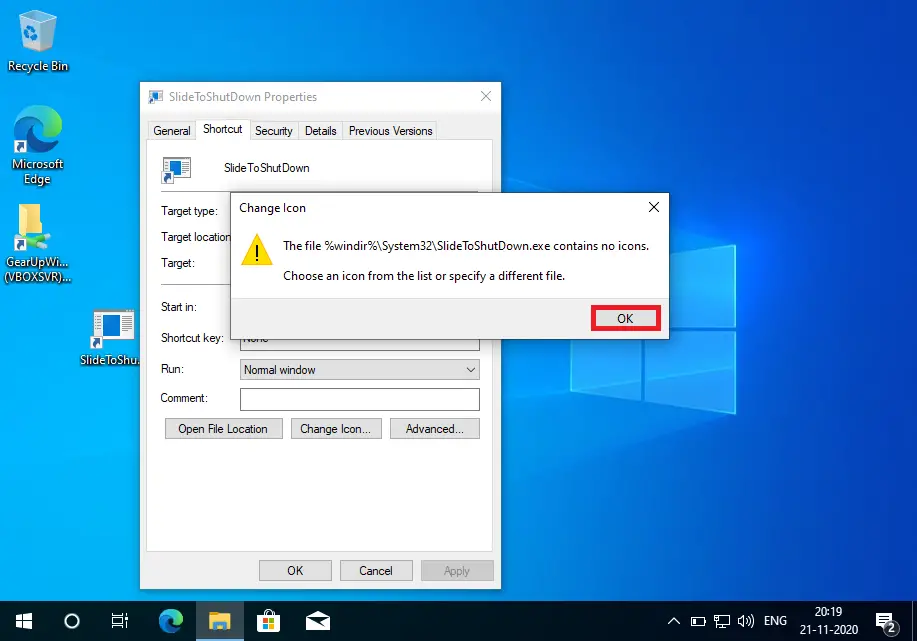 Step 7. Copy and paste the following under "Look for icons in this file":-
%SystemRoot%\system32\shell32.dll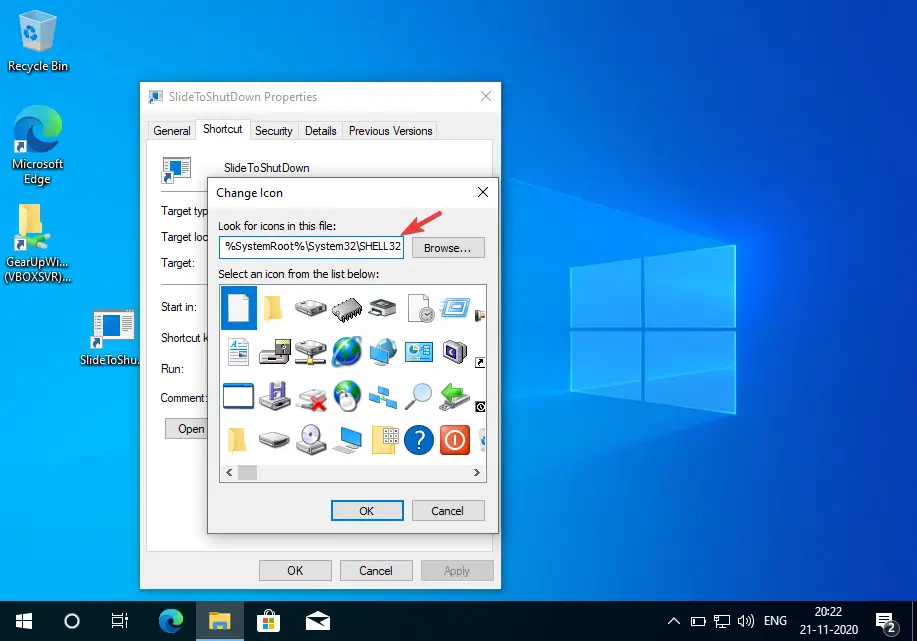 Step 8. Select the power icon and press the OK button.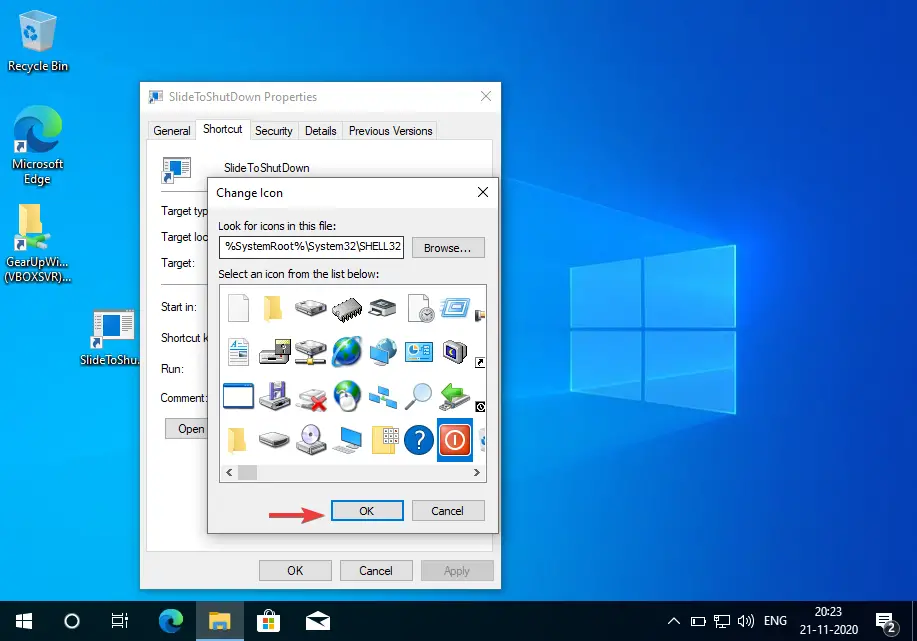 Step 9. Click OK again to change the icon of the newly created "Shortcut of Slide to Shutdown."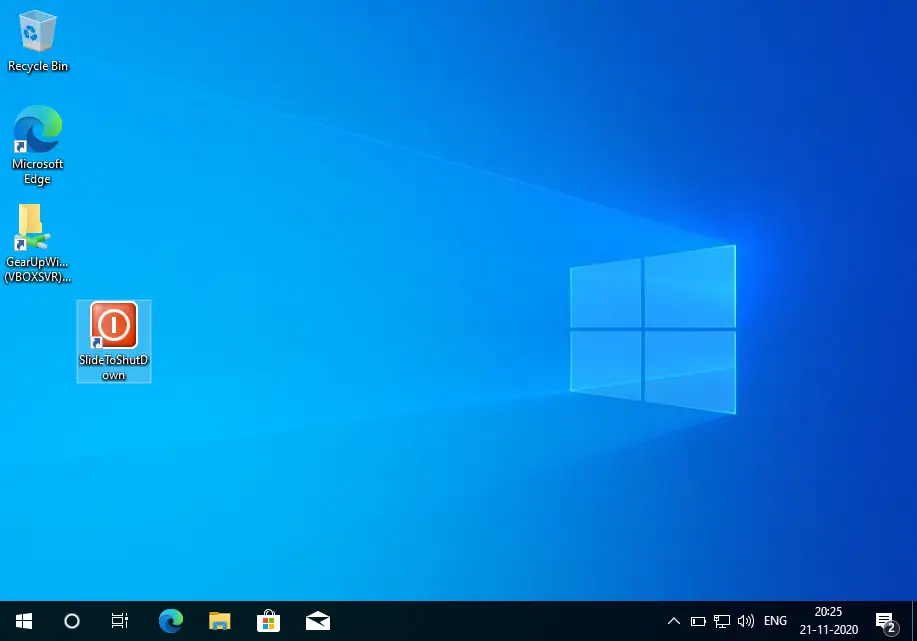 Now you can drag and drop this shortcut to the taskbar to quickly access the "Slide to Shutdown." When you click on "Slide to Shutdown," half of the screen will fade. Slide the screen up to the bottom to shut down your PC.