Windows 11 comes with a lot of features; one of them is the ability to add special folder shortcuts to the Start menu next to the power button. The latest operating system, Windows 11, enables you to add special folder shortcuts (for Music, File Explorer, Pictures, Downloads, and more) to the Start menu for quick access.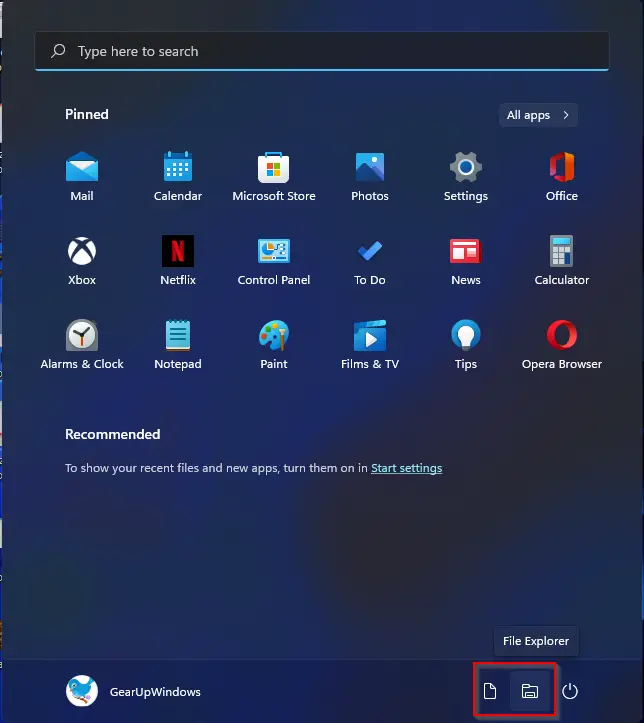 By default, this feature is turned off in Windows 11, which means to use it, you need to enable this setting first. Once enabled, you can add the shortcut icons of Settings, File Explorer, Documents, Downloads, Music, Pictures, Videos, Network, and Personal Folder. There is a separate toggle switch available to turn on different shortcuts to choose the desired option.
How to Add Folder Shortcuts to Start Menu on Windows 11?
Step 1. Open the Settings app by pressing Windows + I keys simultaneously from the keyboard.
Alternatively, click on the Start button from the taskbar and click on the Settings gear icon to open it.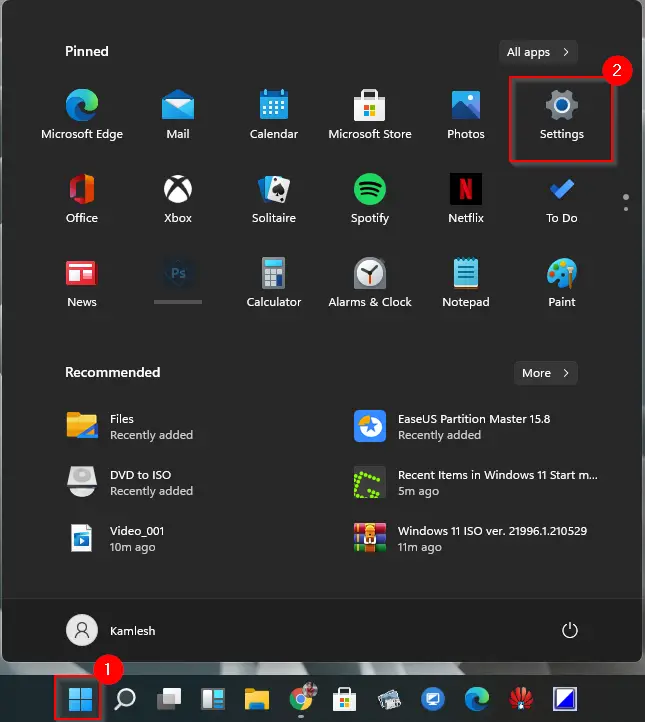 Step 2. Click on the Personalization category from the left side pane of the Settings app.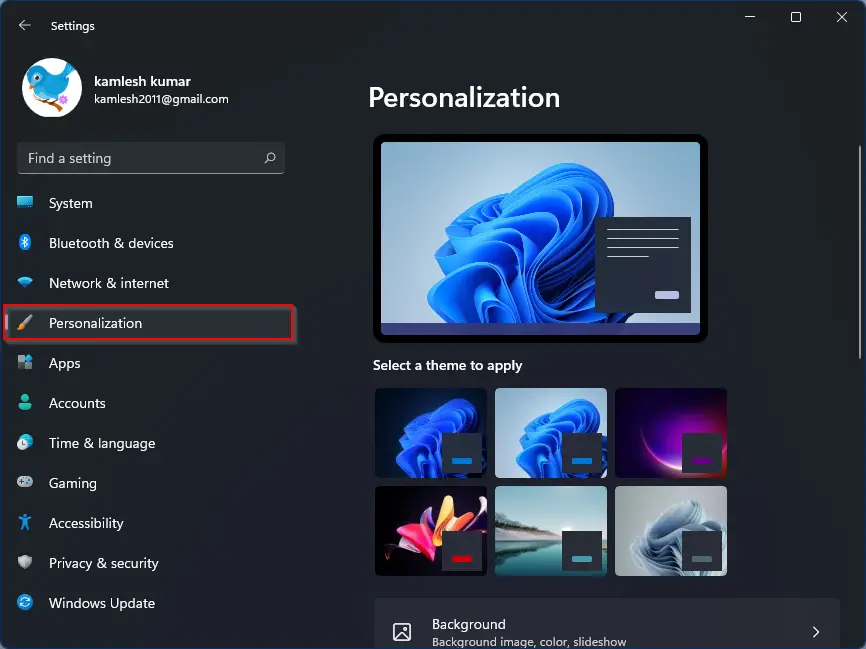 Step 3. Then, scroll down and click on the Start tab on the right-side window.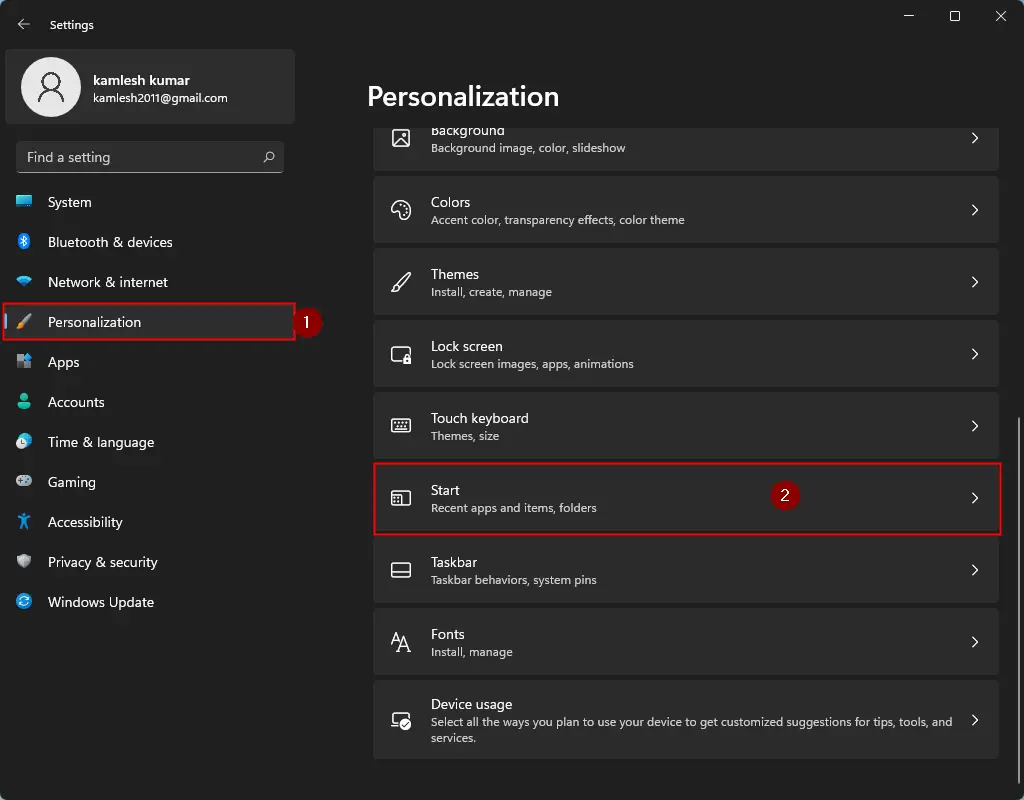 Step 4. Here, click on the Folders.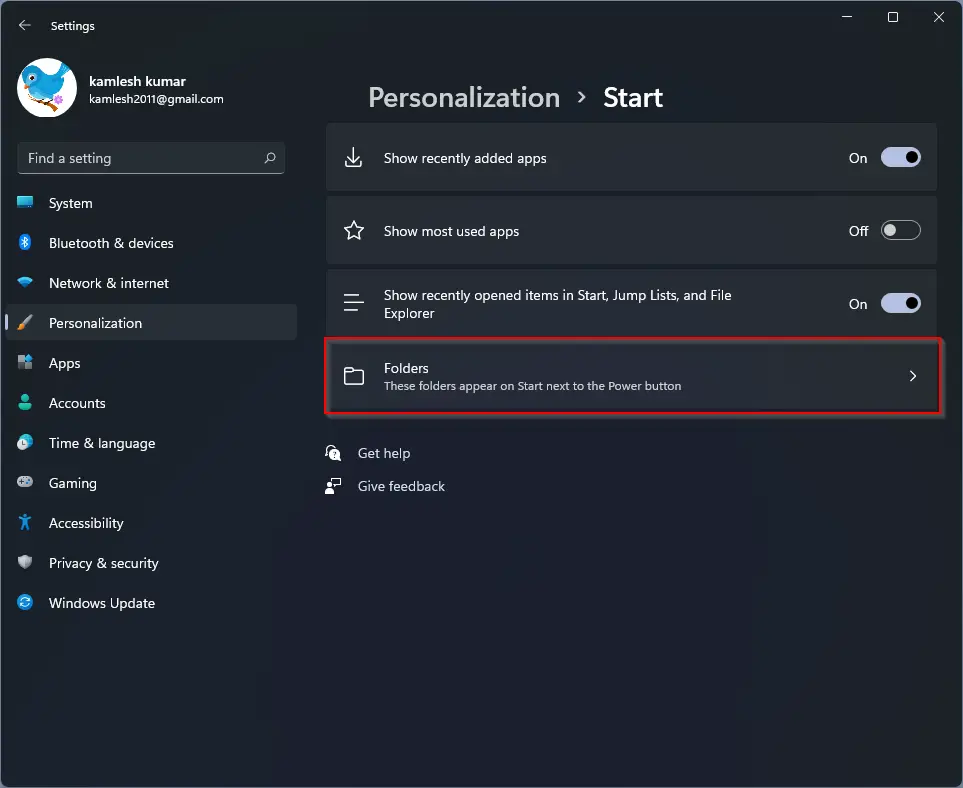 Step 5. Now, in the list, locate the folder shortcut or shortcuts that you'd like to see in Start. Then click the toggle switch beside each one to turn it to On. You may choose one or all of them that you'd like.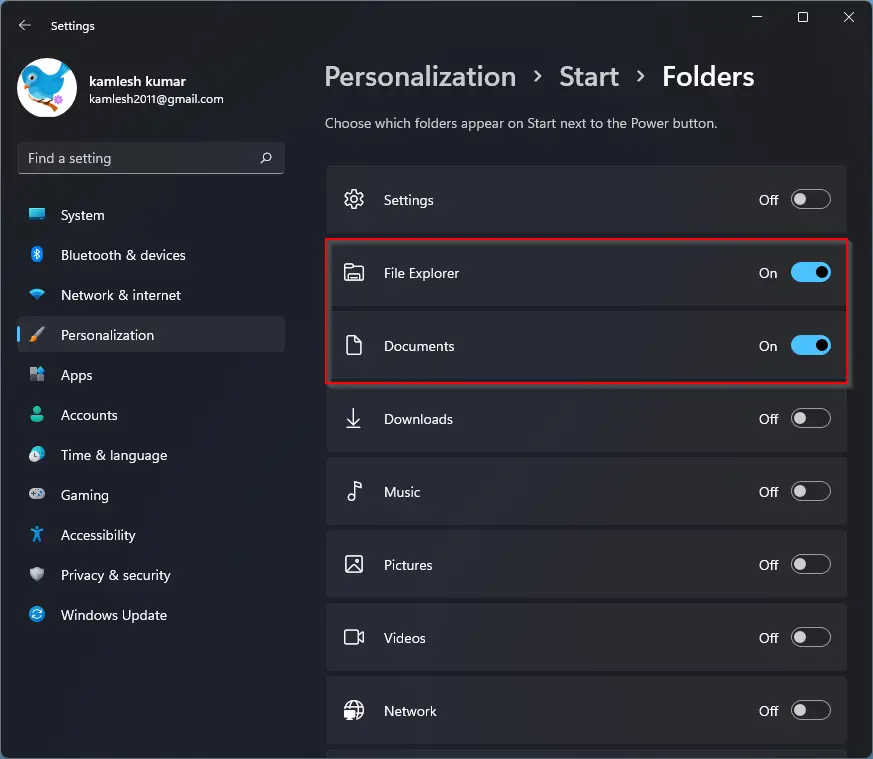 Once you have done, close the Settings window. Now, click on the Start button. You'll see the folder shortcuts listed in the lower-right corner of the Start menu just beside the power button.
In the future, if you would like to remove it from the Start menu, repeat the above steps and turn the toggle switch to Off next to the shortcuts you have chosen.