Similar to Windows 11, Windows 10 also comes with a Touch Keyboard. It is often used on touchscreen computers. Even you can use it on non-touchscreen PCs if the keyboard is not working properly. Unlike Windows 11, Windows 10 provides an easy way to enable the Touch Keyboard icon on the taskbar. From the taskbar itself, you can add this touch keyboard to the taskbar. That means there is no need to dig out the Settings app. Here is how to enable it?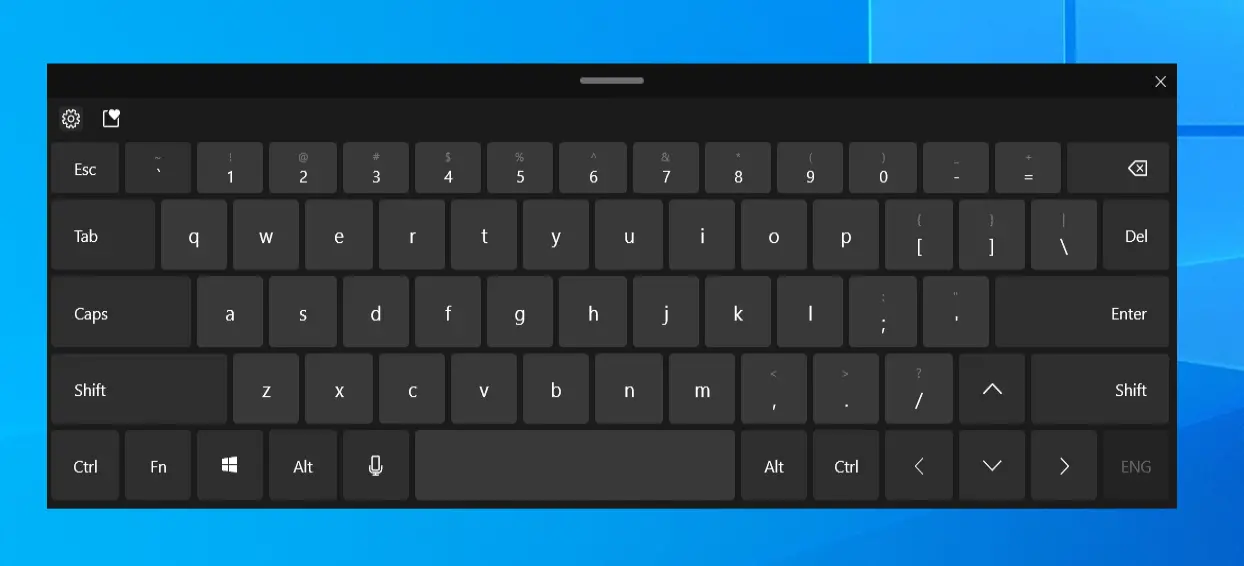 How to Add or Remove Touch Keyboard Icon in Windows 10?
To add or remove the touch keyboard icon on Windows 10 taskbar, do the following:-
Step 1. Right-click on the free space on the taskbar.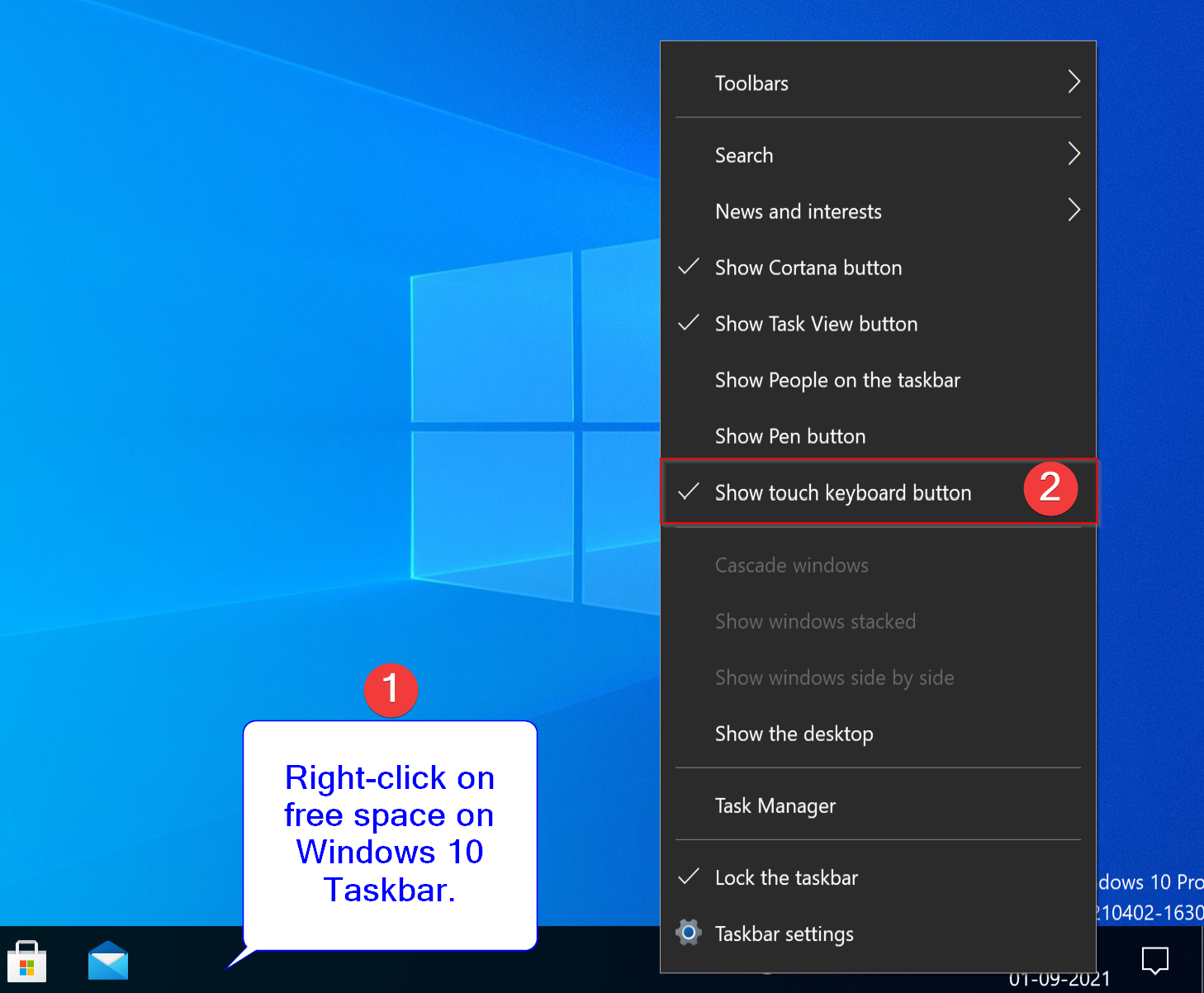 Step 2. From the pop-up menu, select the Show touch keyboard button.
That's it. Now, you will see a new keyboard icon on the right side of the taskbar. By clicking (tapping) on this keyboard button, you can open the Touch keyboard immediately.
Step 3. To remove this Touch Keyboard icon from Windows 10 taskbar, again right-click on the taskbar and uncheck the option Show touch keyboard button by selecting it.
That's it. The Touch Keyboard icon or button will be removed immediately from the taskbar. There is no need to restart your computer.
How to Show or Hide Touch Keyboard Button on Windows 10 using Settings app?
It is also possible to show or hide the Touch Keyboard icon/button on Windows 10 from the Settings app. You need to perform the following steps do that:-
Step 1. Open the Settings app by pressing Windows + I keyboard from the keyboard.
Step 2. In the Windows Settings, click on the Personalization category.
Step 3. Under Personalization, click on the Taskbar tab.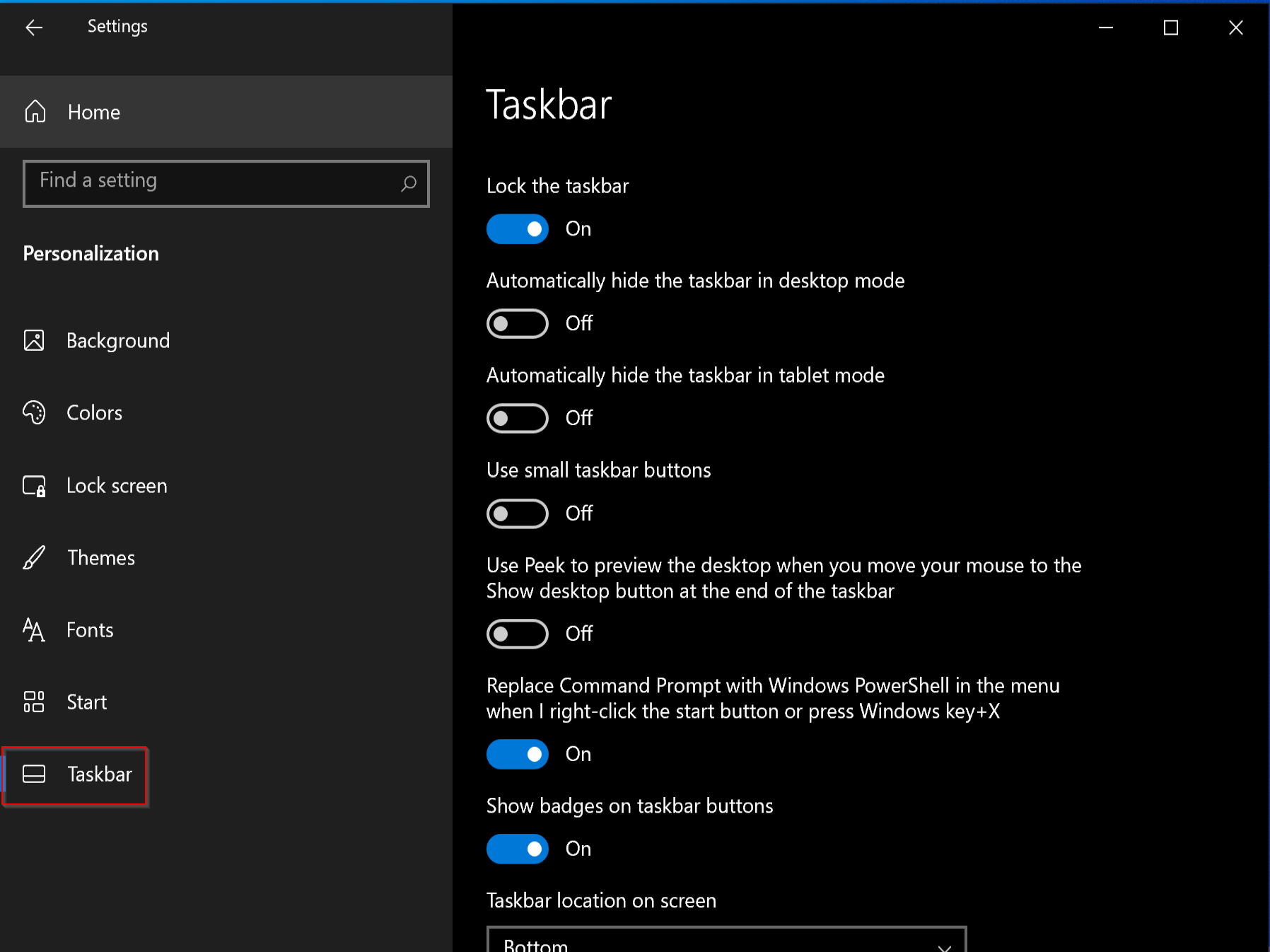 Step 4. Now, head over to the right side of the Taskbar and scroll down to find the "Notification area" section. Here, click the link labeled with Turn system icons on or off.
Step 5. Under Turn system icons on or off settings, turn the toggle switch to On position next to Touch keyboard.
That's it. Now, the Touch keyboard button will appear on the taskbar. If you want to remove this icon from the taskbar, repeat the above steps and turn off the toggle switch of the Touch keyboard.