The Alt+Tab switcher (also known as Task Switcher) is a handy multitasking tool in Windows 10. When you press the Alt + Tab hotkey, Windows 10 displays thumbnail previews of all open windows that you can switch to by pressing Tab.
Window users commonly use this function to switch between open apps or windows. While it helps with multi-tasking, it also offers complete control over your device. Default grid transparency is set to about 85% opacity; therefore, the window open in the background will be visible through the grid.
However, if the default transparency level does not suit you, using this gearupwindows article, you can change the transparency level in the Alt+Tab grid box.
How to Adjust the Transparency Level of Alt+Tab Grid Box in Windows 10?
Follow these steps to change the transparency level of the Alt+Tab grid in Windows 10:-
Step 1. First, open Registry Editor.
Step 2. Next, go the following path on the left side of Registry Editor:-
HKEY_CURRENT_USER\SOFTWARE\Microsoft\Windows\CurrentVersion\Explorer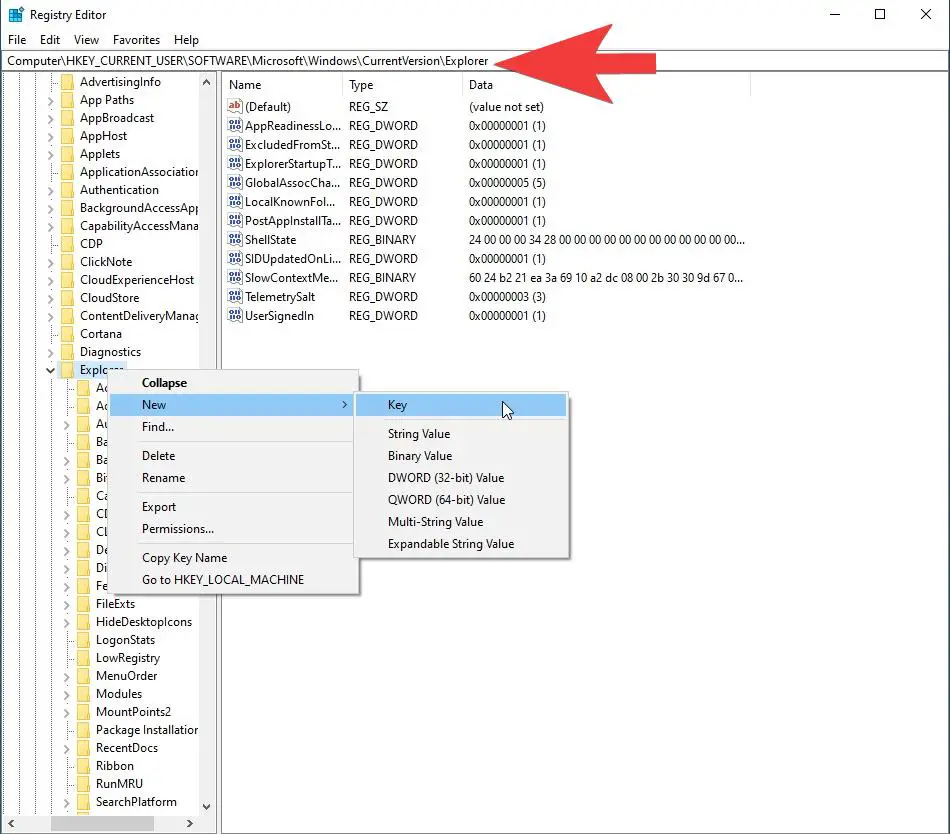 Step 3. Now, right-click on the Explorer key and select New > Key.
Step 4. Name the newly created key MultitaskingView.
Step 5. Now, right-click on the MultitaskingView folder and choose New > Key.
Step 6. Set the name to AltTabViewHost.
Step 7. Now, right-click on the AltTabViewHost key and pick New >DWORD (32-bit) Value.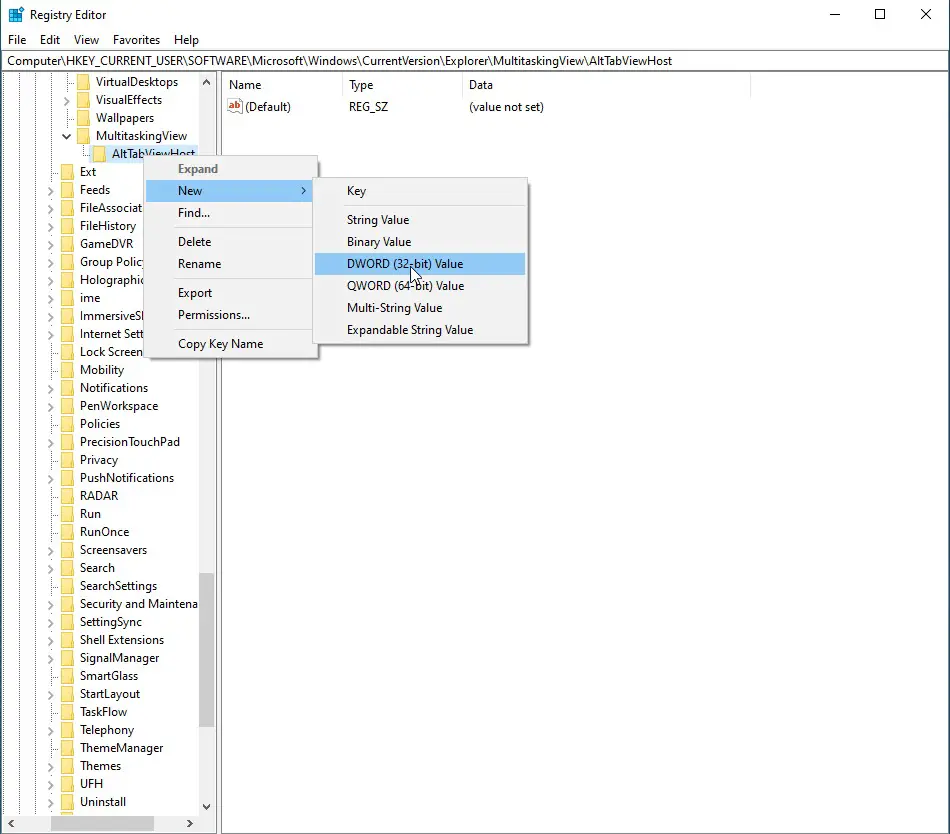 Step 9. Name the newly crated REG_DWORD to Grid_backgroundPercent.
Step 10. Then, double-click on the Grid_backgroundPercent REG_DWORD, select base as Decimal, and set its "Value data" to the following:-
0= Full transparency.
20= Semi-transparent.
100= Full opaque.
Tips: If you don't prefer to use the above value, you can use any value between 0 to 100 according to your needs.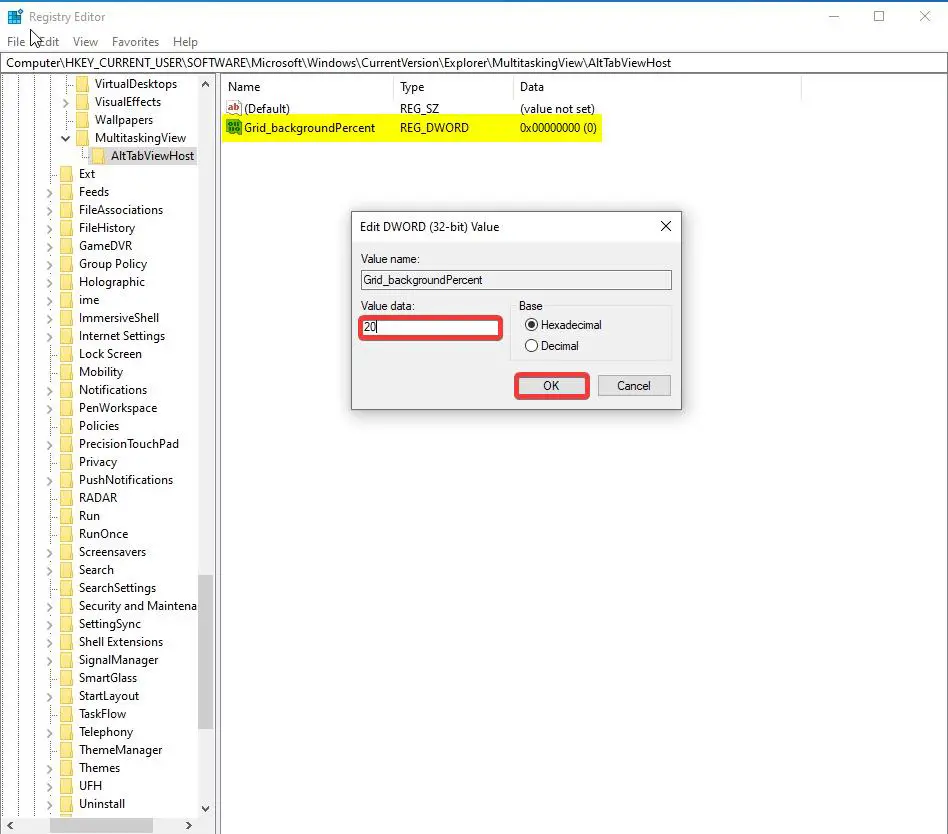 Step 11. Click the OK button.
Step 12. Finally, reboot your PC to apply the changes.
Tips: Besides the Alt+Tab keyboard shortcut, you can also use the Ctrl+Alt+Tab keyboard combination to bring up the grid that will stay there even after you release the keys. Then, you can easily move between opened windows by using arrow keys and hitting Enter to select any program or app.
If you want to try out Windows 98's Alt+Tab grid, press and hold the left Alt key. While holding on to it, press the right Alt key and release it. Magic! Now, simply press the Tab key to switch between windows. This way you can bring up old school Alt+Tab grid.