In this gearupwindows article, you will learn how to always open Firefox in Private mode on Windows 11 or 10.
If you prefer to use a keyboard shortcut, after opening the Firefox browser on your PC, just press Ctrl+Shift+P on your keyboard, which will open an incognito or private Firefox window.
But you must repeat this step every time you access an incognito Firefox window.
If you want to force Firefox always to open a private window, then this article will help you. Here is how to do it.
Also read: How to always open Chrome in Incognito mode on Windows 11 or 10?
How to Always use Private browsing mode in Firefox browser on Windows 11 or 10?
To always open a Private window in the Firefox browser, follow these steps:-
Step 1. First, open the Firefox browser on your computer.
Step 2. Then, click on the hamburger icon (three horizontal bars) in the top right corner of the browser.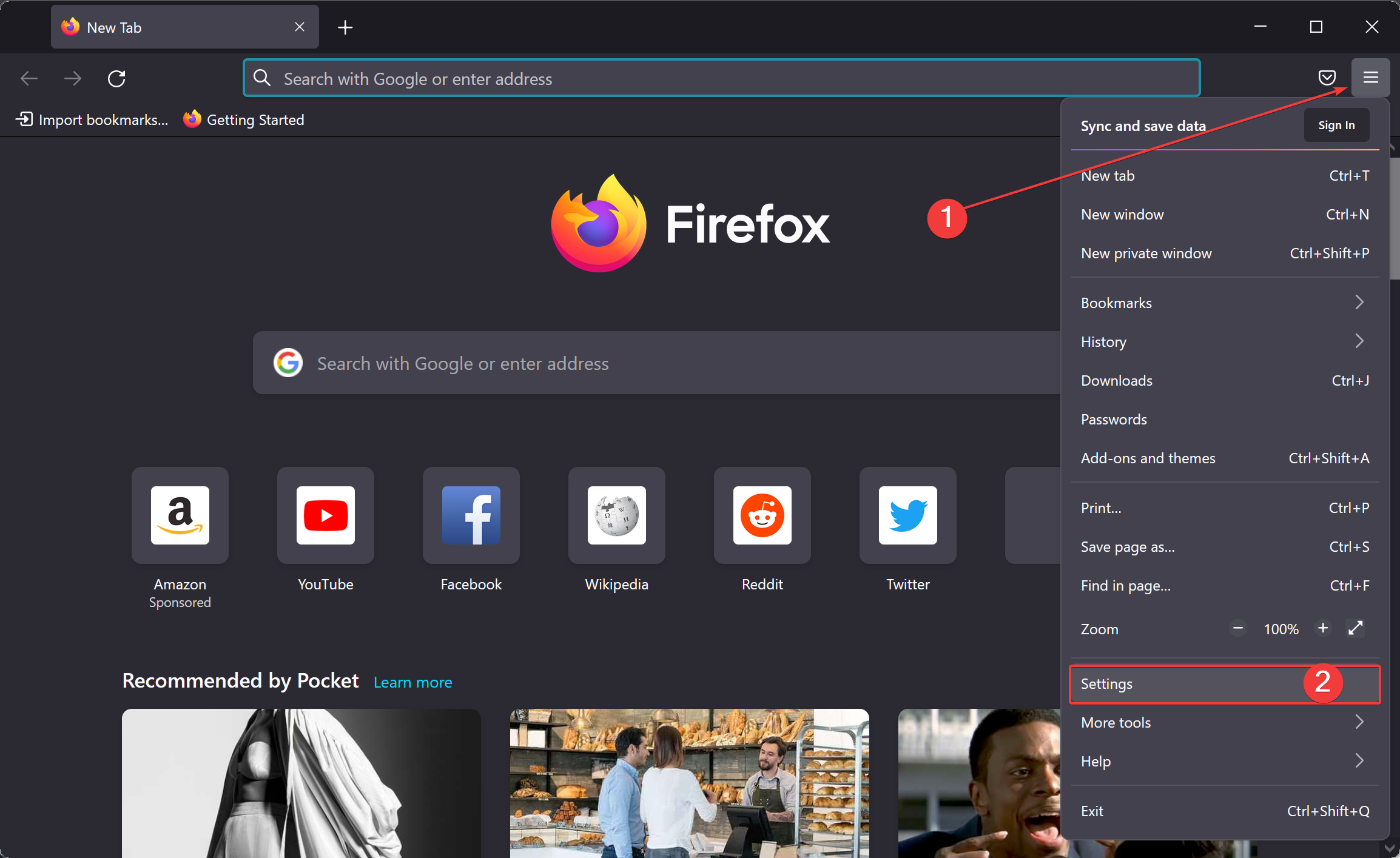 Step 3. Next, select the Settings option in the menu.
Step 4. When the Firefox Settings page opens, click the Privacy & Security option in the left sidebar.
Step 5. Now, scroll down to the History section and select the "Use custom settings for the history" option in the drop-down menu.
Step 6. Then, check the option "Always use private browsing mode." Once you select the option, it will turn off the "Remember search and form history," "Remember browsing and download history," and "Clear history when Firefox closes."
Step 7. When you're done, a Restart Firefox pop-up will open. Click the "Restart Firefox now" button to restart the Firefox browser.
That's it.
The next time you launch the Firefox browser, that purple mask (for indicating the incognito mode) won't be visible to you even if you are browsing in private mode, but this won't save any browsing history, forms, etc., when you close the browser.
To restore the normal browsing mode in the Firefox browser again, follow the above steps and uncheck the option "Always use private browsing mode." At last, restart your browser to take the change effect.