Microsoft Edge is a fast and secure browser that comes with Windows 10. Edge takes care of the users' privacy as well.
Whenever you browse any webpage, the Edge browser stores a copy of the web page on your computer in its Cache and saves the URL of the web page you visited. There is one advantage of this function that you can check later what you have browsed. However, when it comes to privacy, anyone can check which sites you visited.
To resolve the privacy issue, you can opt for two options:  you can use Incognito Mode / Private Browsing mode or configure the Chromium-based Edge browser to clear or delete your browsing history on exit automatically. When you use the InPrivate window, your browsing data (like your history, temporary internet files, and cookies) isn't saved on your PC once you're done. To open the InPrivate window in the Edge browser, you can use Ctrl+Shift+N keys combinations or click on three dots from the Edge browser's right top corner and select the InPrivate window.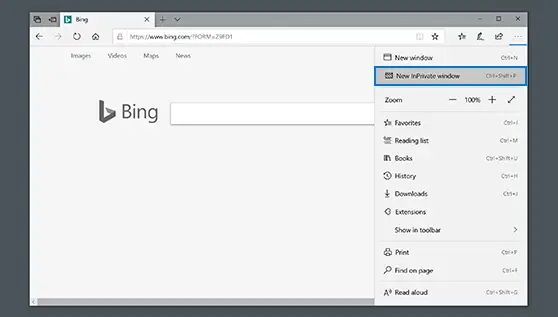 How to automatically delete Microsoft Edge browsing history on exit?
To change the settings in the Chromium-based Edge browser to clear or delete your browsing history on exit, do the following:-
Step 1. Open the Edge browser and click the three dots in the top-right corner.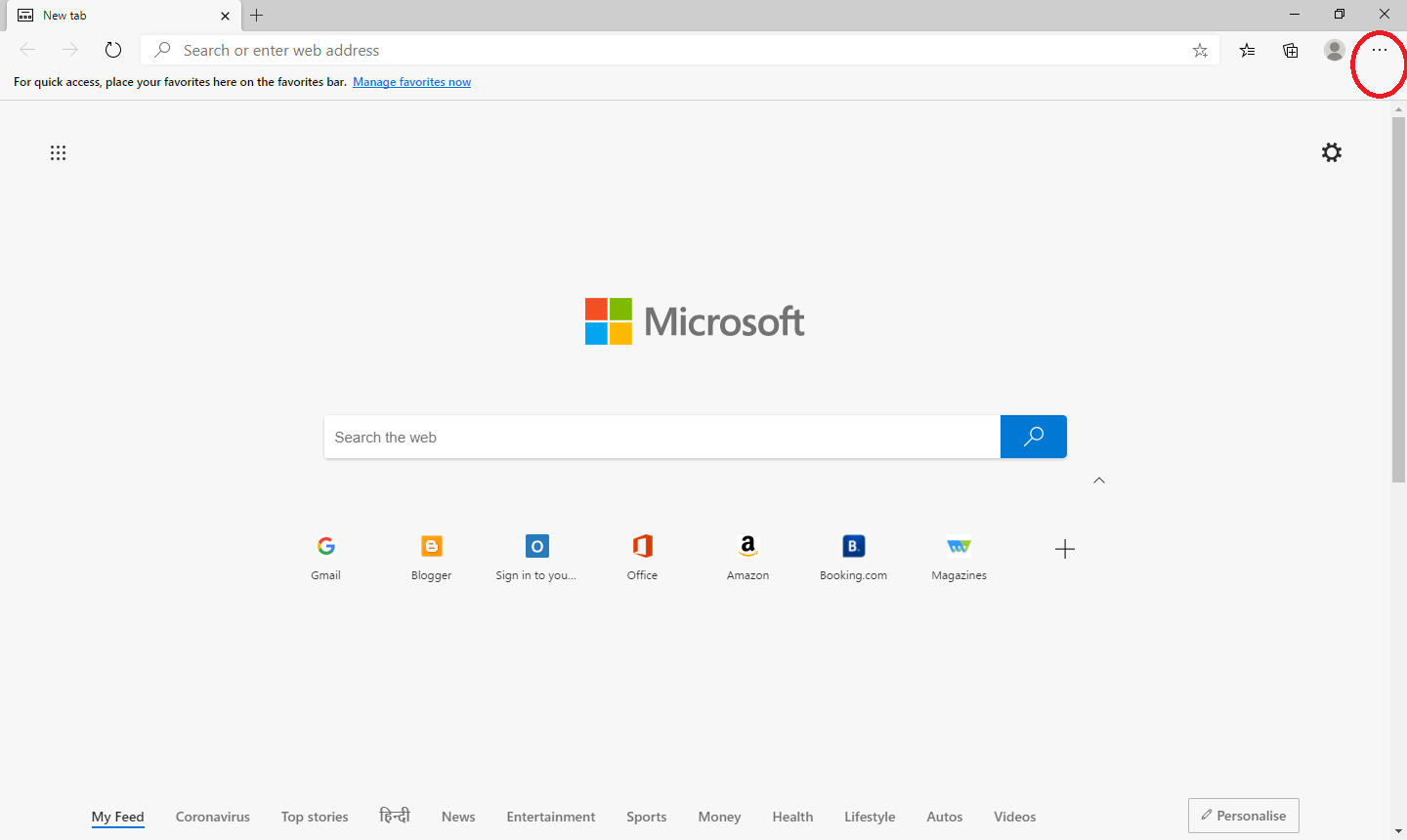 Step 2. Select the Settings from available options.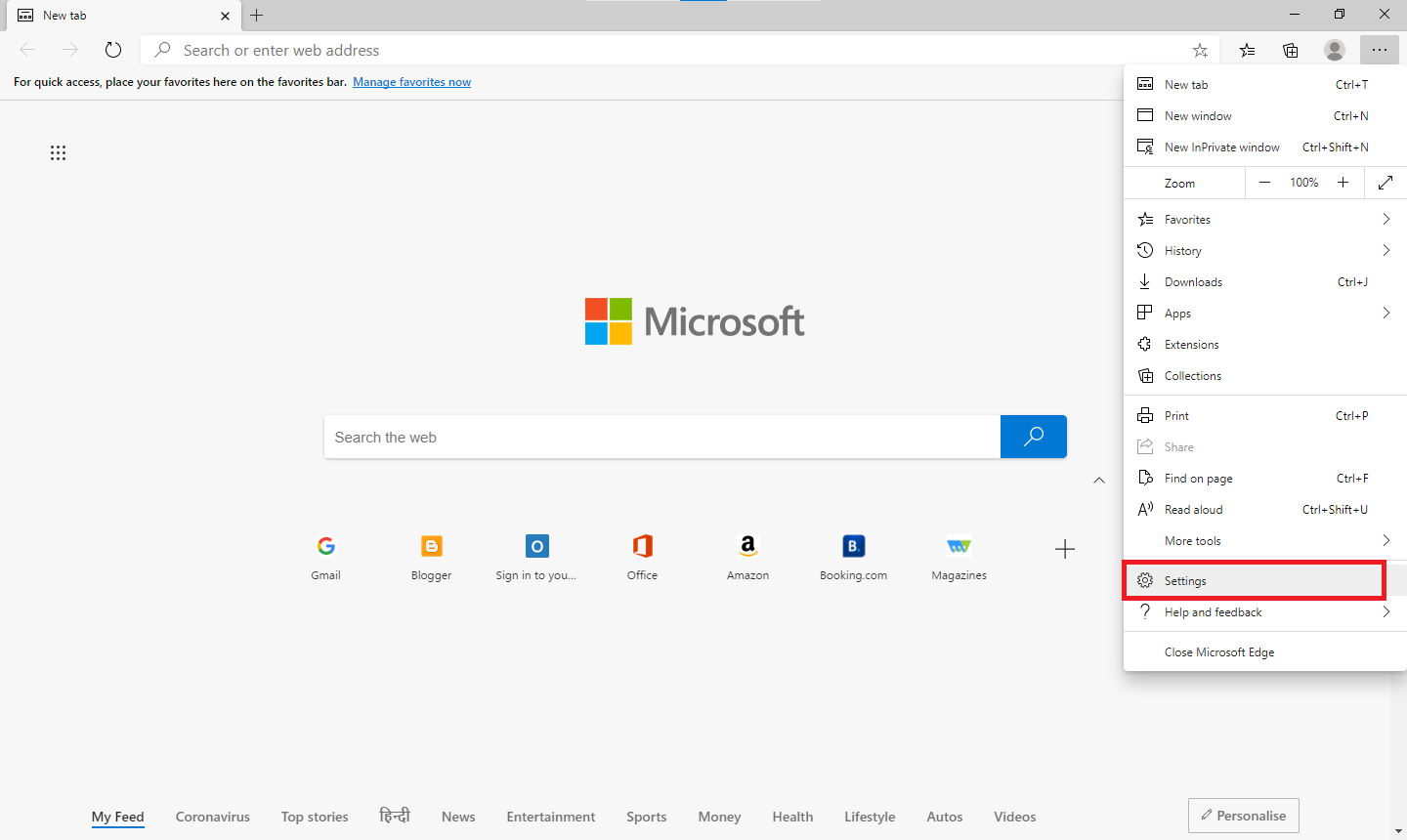 Step 3. Click on the Privacy, search, and services tab from the left side.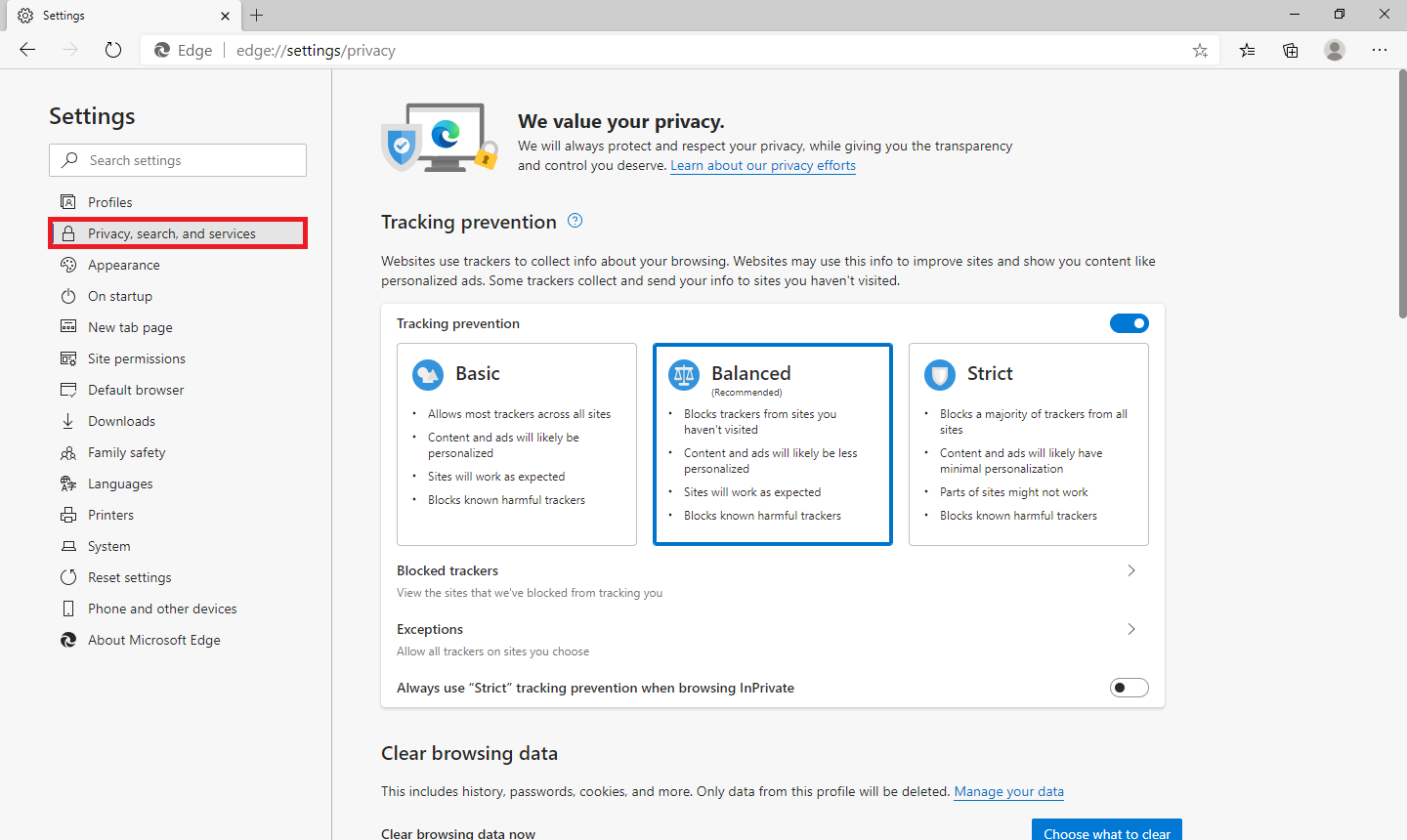 Step 4. Scroll down to see the Clear browsing data section.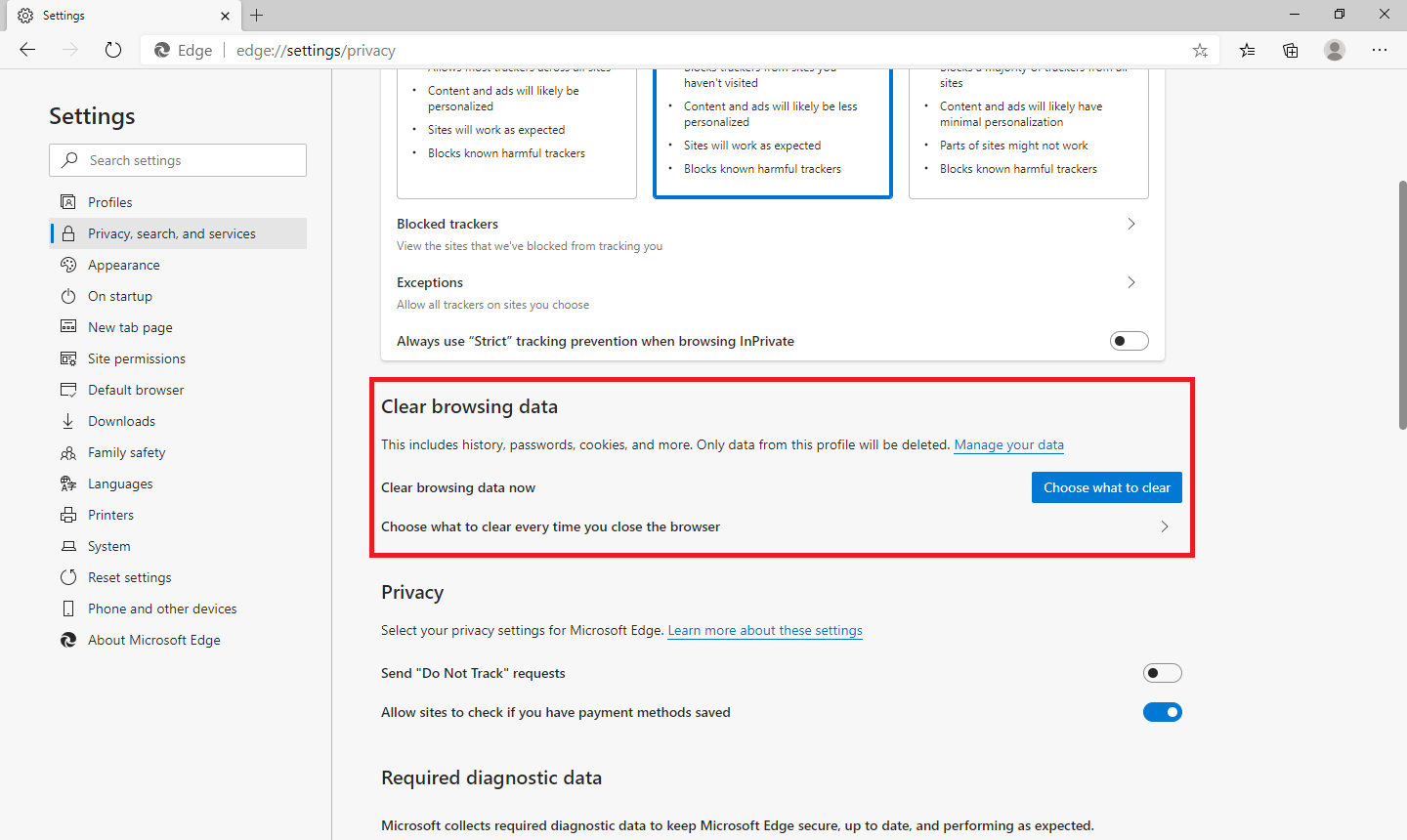 Step 5. Click on "Choose what to clear every time you close the browser."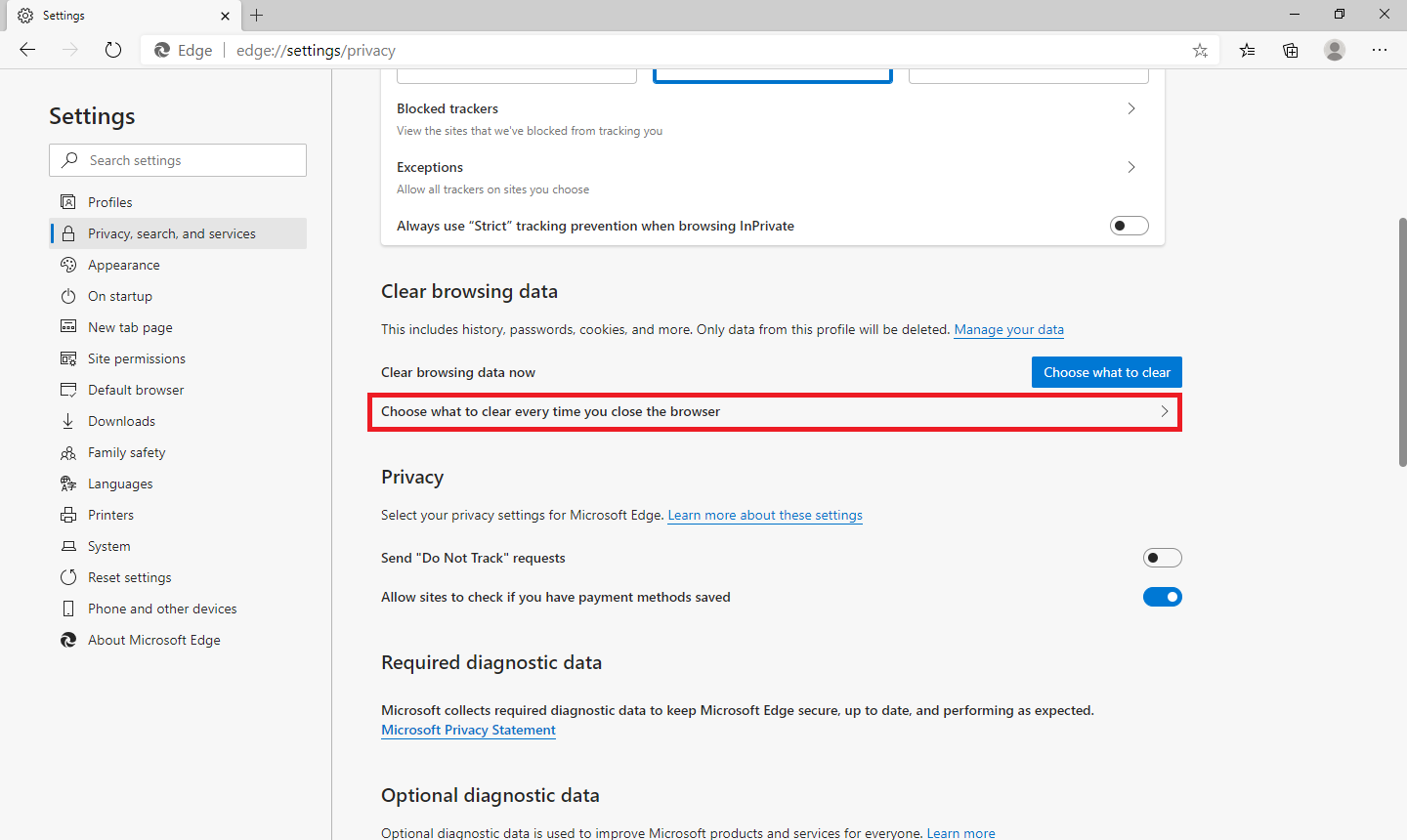 Step 6. Turn the toggle On, next to the options that data you want to erase on the exit of the browser. You have the following options:-
Browsing history
Download history
Cookies and other site data
Cached images and files
Passwords
Autofill form data (includes forms and cards)
Site permissions
Hosted app data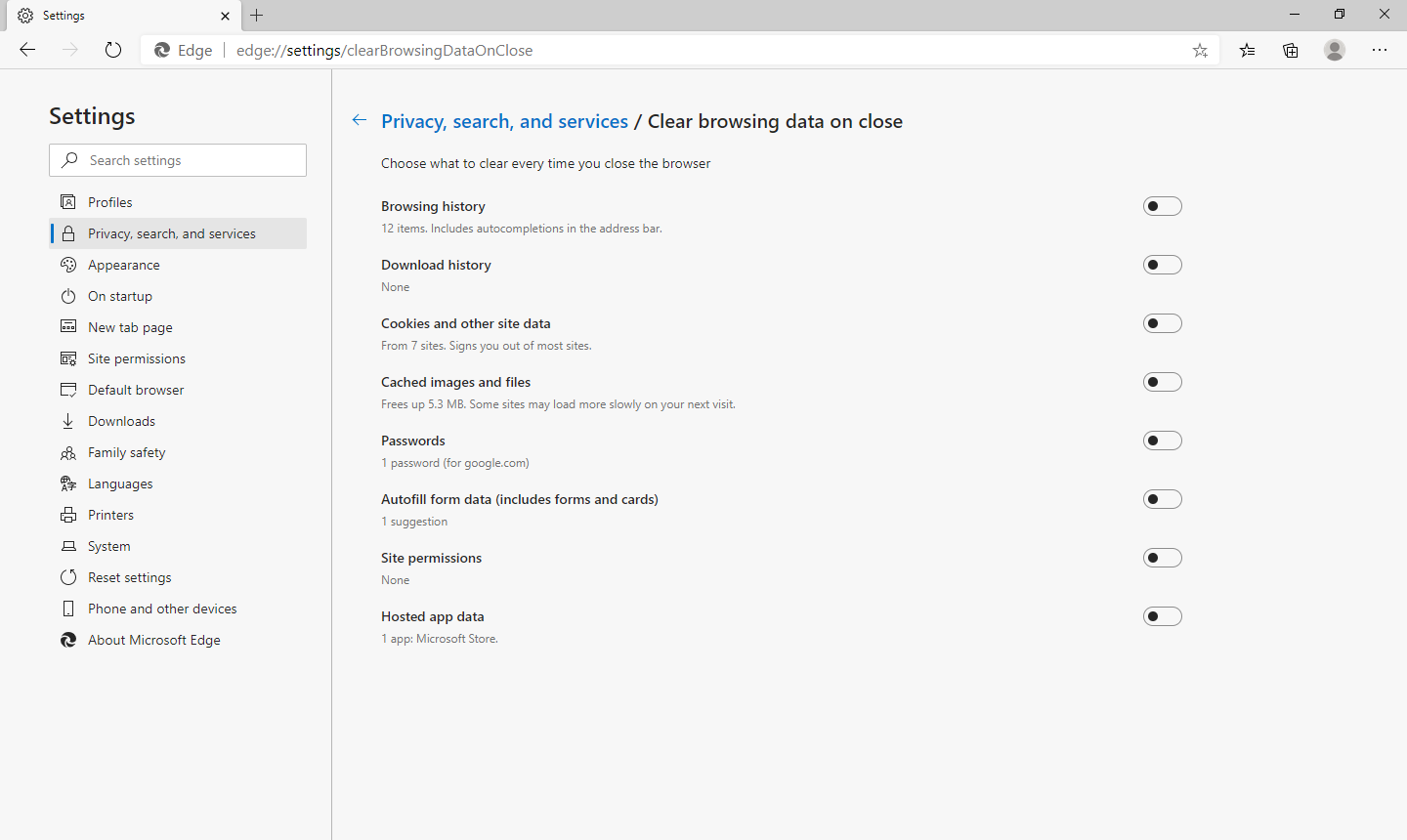 Step 7. Once you have turned On the toggle next to the desired fields, you can close the Edge browser.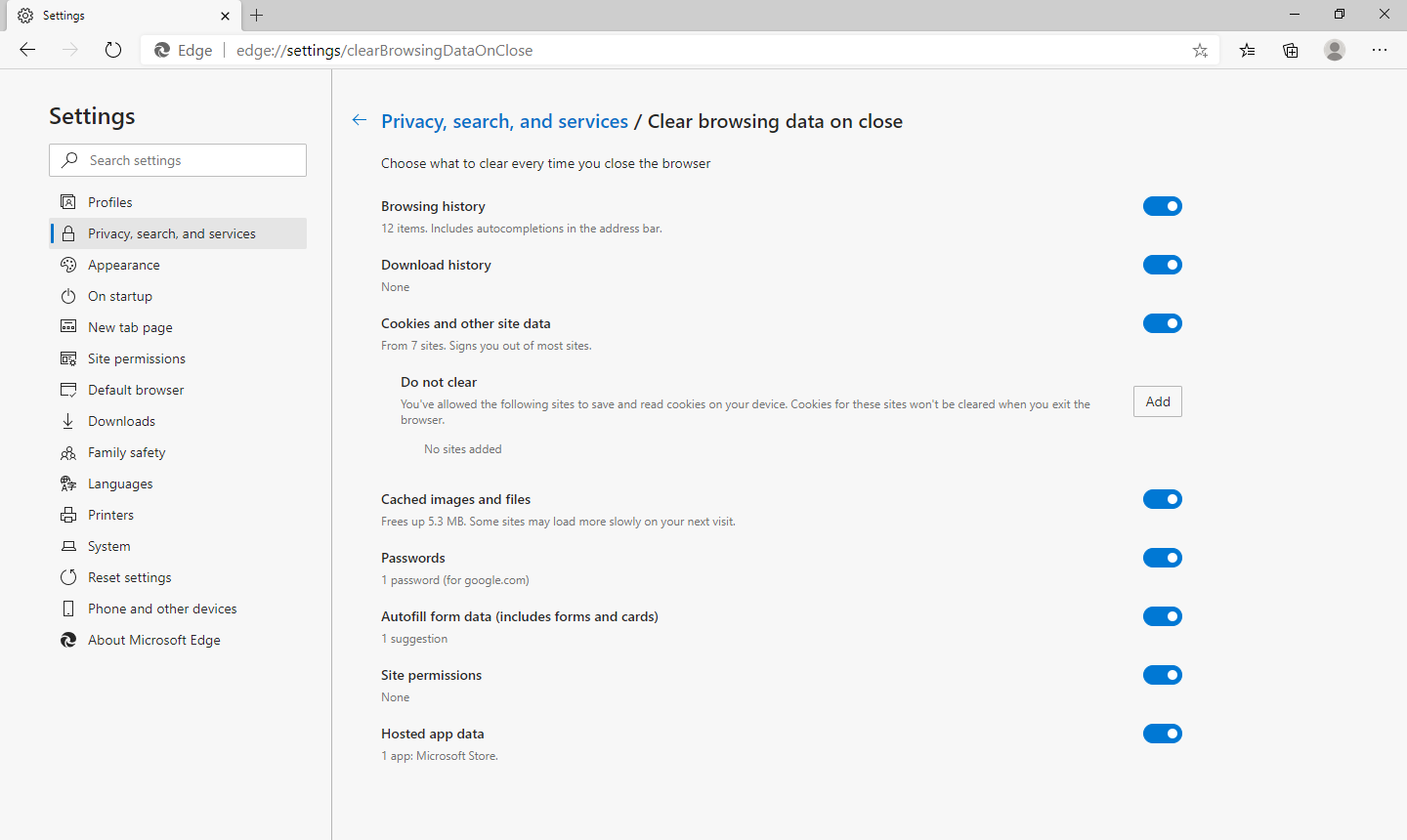 After browsing the Edge browser, when you will close the Microsoft Edge, it will automatically delete your browsing history.
Conclusion
In conclusion, Microsoft Edge is a reliable and fast browser that offers several features for privacy-conscious users. The Edge browser saves a copy of web pages visited on the computer, which can compromise user privacy. However, Edge provides the option to use Incognito Mode or configure the browser to delete browsing history on exit automatically. By following a few simple steps, users can customize their Edge browser settings to clear their browsing history on exit, which helps ensure their privacy. Overall, Microsoft Edge is a great choice for users looking for a secure and customizable web browsing experience.