Every browser collects information about your browsing behavior. Edge browser is also not an exception. Microsoft states clearly that it does so to improve the browser's performance and make it better. However, it's up to you; you can stop sharing data with the company if you want.
Fortunately, the Edge browser allows you to take complete control over this activity. As a Microsoft Edge user, you have a fair amount of control over your privacy and disable settings you see as invasive. This gearupwindows article will guide you on blocking Edge from sending your data to Microsoft.
How to Stop Microsoft Edge from Collecting Data in Windows 11/10?
To prevent Microsoft Edge from collecting data, do the following:-
Step 1. First, open the Microsoft Edge browser and then click the Settings and more option (3-horizontal dots).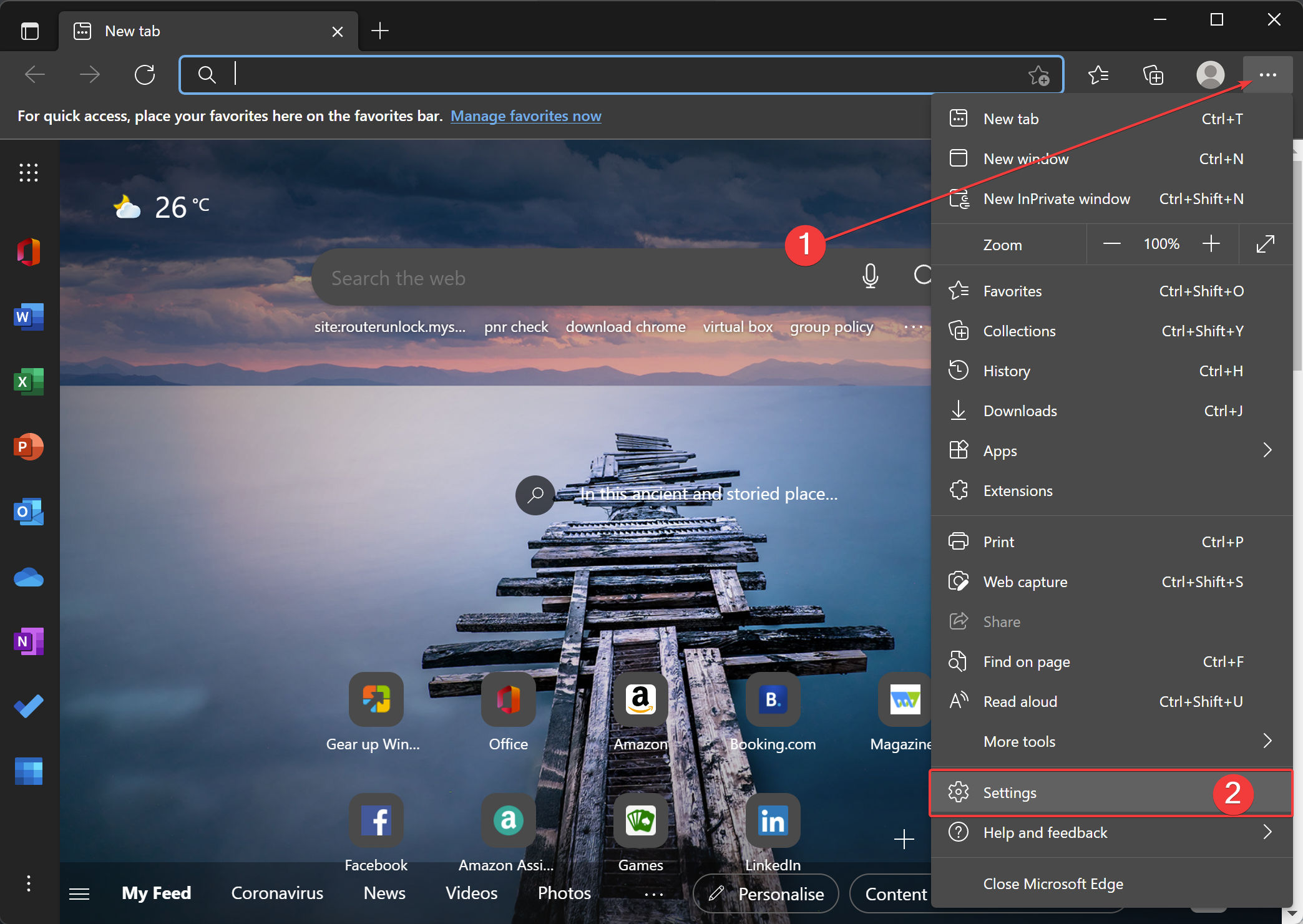 Step 2. In the drop-down menu that appears, click on the Settings option.
Sep 3. Then, switch to the Privacy, search, and services tab in the left sidebar.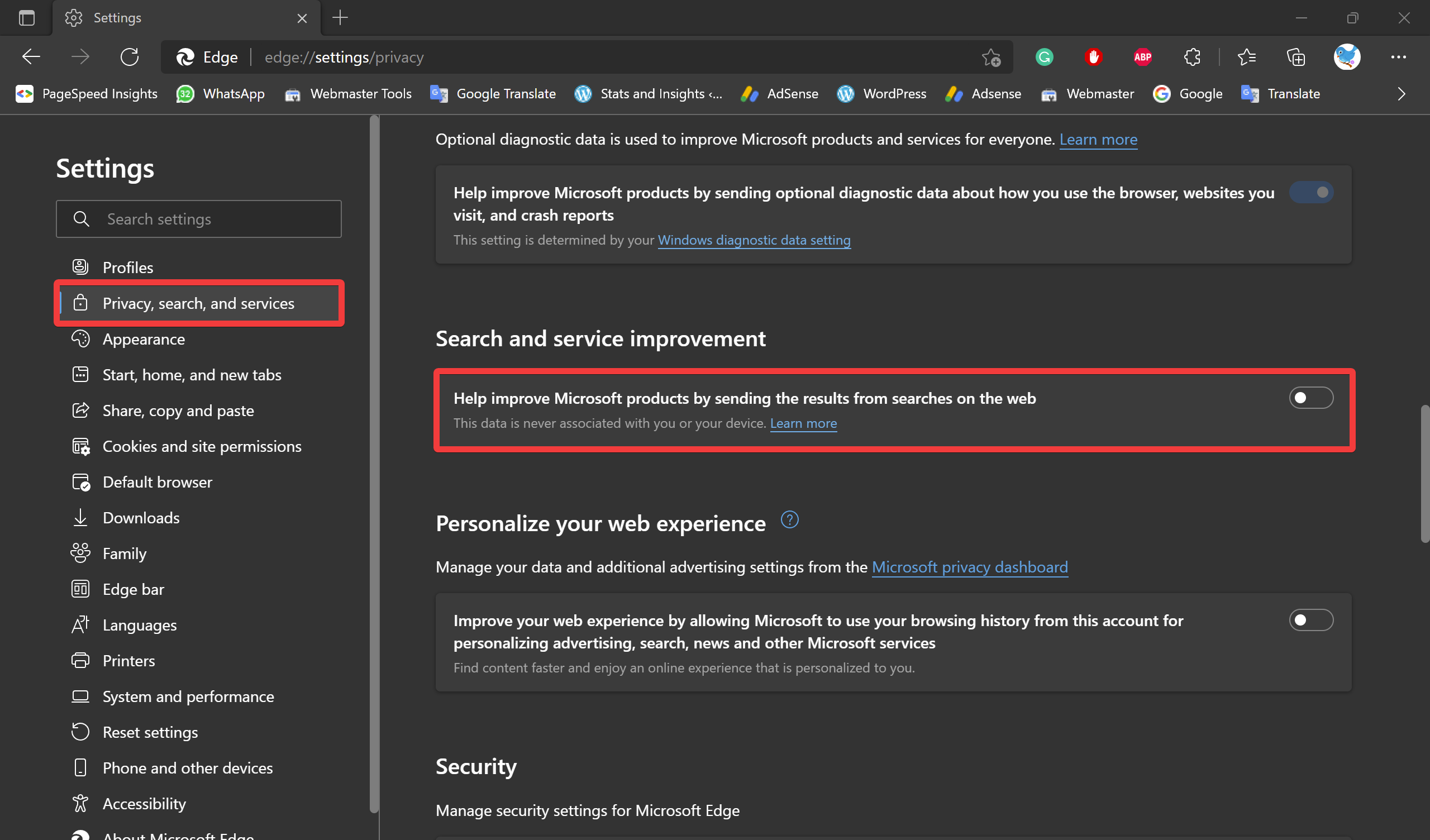 Step 4. After that, scroll down a bit on the right-side pane to find the "Search and service improvement" section. Finally, turn off the toggle next to the "Help improve Microsoft products by sending the results from searches on the web" option.
After completing the above steps, Microsoft Edge will stop sending your browsing data to Microsoft.
Good luck.
Also Read:
How to change the Language of Edge Browser on Windows 11/10?