Do you want to block certain websites on your computer? Do your children waste a lot of time on social websites. It is possible to block specific websites on any Windows operating system using a freeware tool URL Disabler.
URL Disabler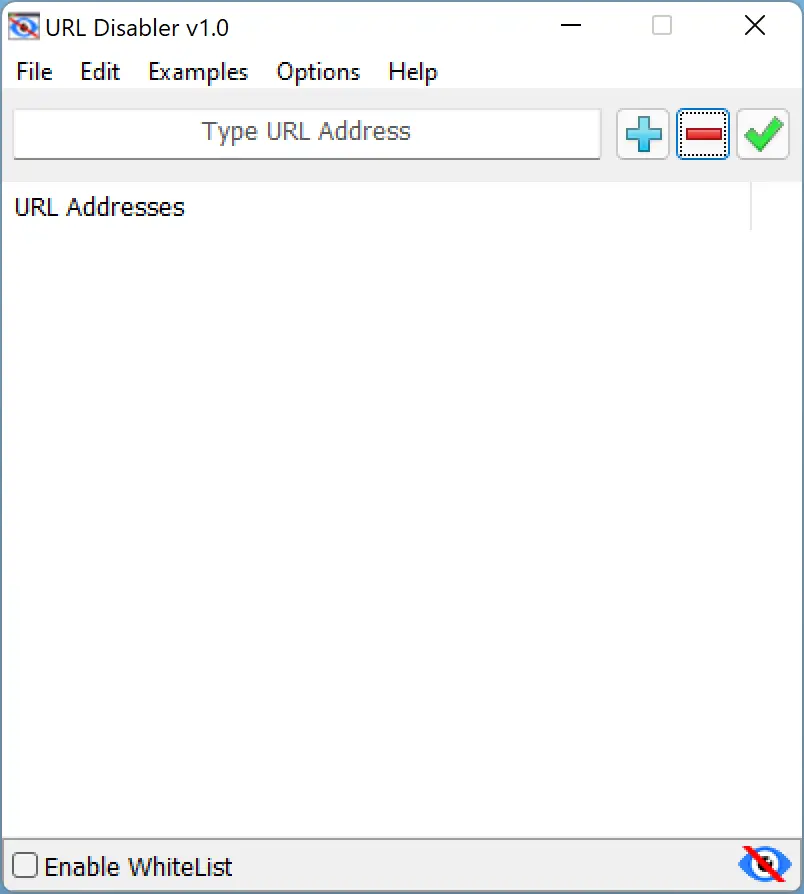 URL Disabler is a great productivity tool that allows you to block your desired websites in a few clicks. This software is from the same firm that has provided Defender Control that quickly disables Microsoft Defender Antivirus on Windows 11/10.
Unrestricted Internet access may invite malware infections also expose the risk of information leakage. Social media websites may also distract while doing some important job. Blocking some websites greatly reduces this risk and protects accidental browsing of mature, explicit, and sensitive sites. Restricting access to specific URLs may also improve productivity and help stay focused; this point is crucial for children who need to study.
Chrome browser comes with a built-in feature that is called SafeSearch to block websites. Turning on SafeSearch on the Google Chrome browser, you can hide all explicit contents, like pornography. That means, if in your computer, only Chrome browser is installed, then you can easily block inappropriate using SafeSearch preferences. But, what about other browsers if you have installed them? How to block some specific websites, for instance, Facebook, while you work.
A single software, URL Disabler, helps you block specific websites on three browsers Firefox, Edge, and Chrome. This is a freeware and portable tool. That means there is no need to install it on your computer. If you need it, you can carry it on a USB flash drive and quickly block websites on several PCs within a few minutes. Using this software, you can block websites on business PCs so that your employees can not access specific websites while working. It is also beneficial to block websites on school computers that comply with child protection legislation and use publicly accessible WiFi services that provide a family-friendly browsing environment.
How to Block Websites using URL Disabler?
Step 1. Download URL disabler tiny utility (less than 1MB).
Step 2. Unzip it in a folder using any achiever software.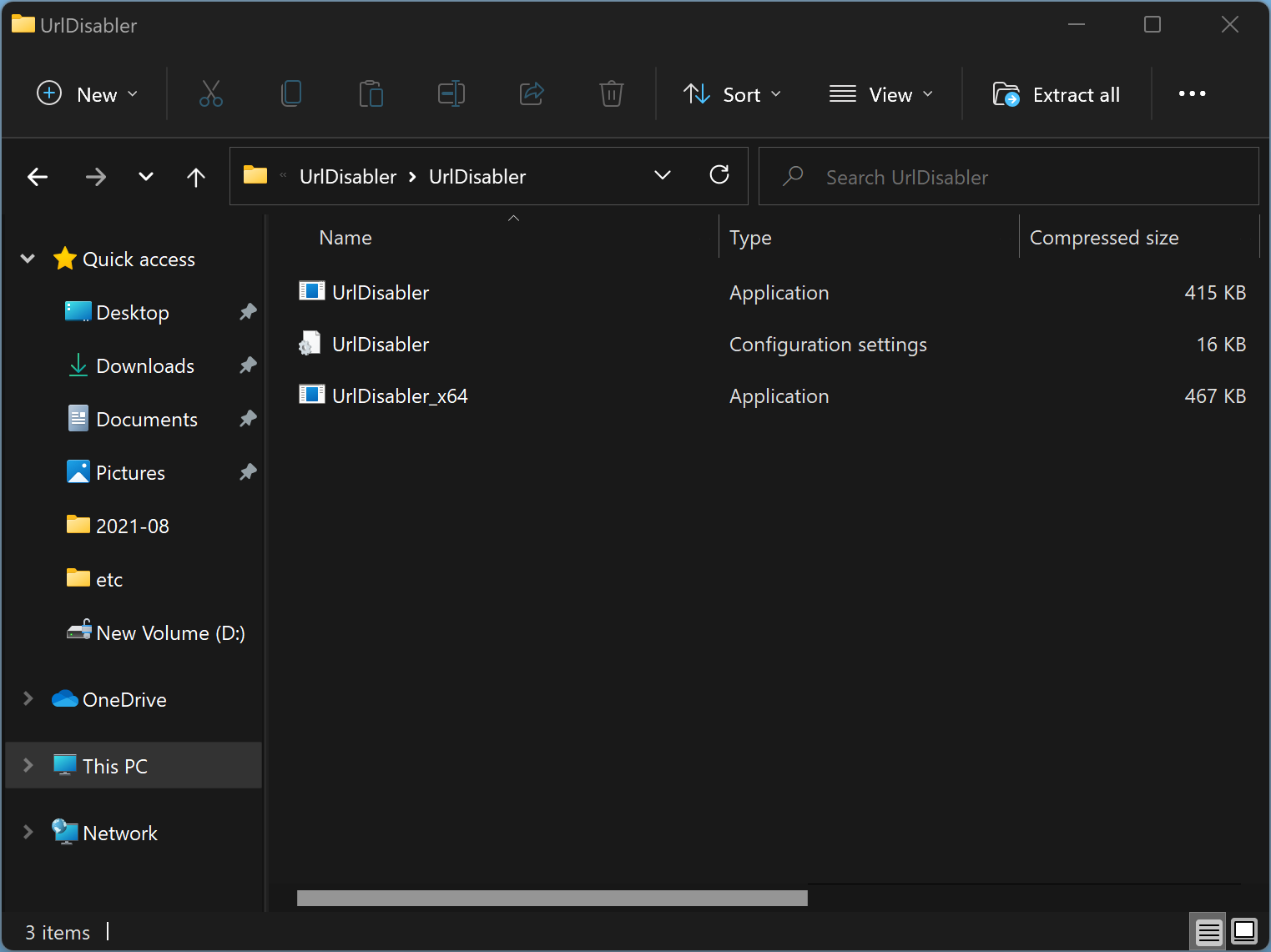 Step 3. You will see two executable files under the extracted folder—double-click on the appropriate exe file (x64 or x86) to launch it. If UAC prompts, click the Yes button.
Step 4. Now, type the URL in the text box and click on the Add to list (+) button.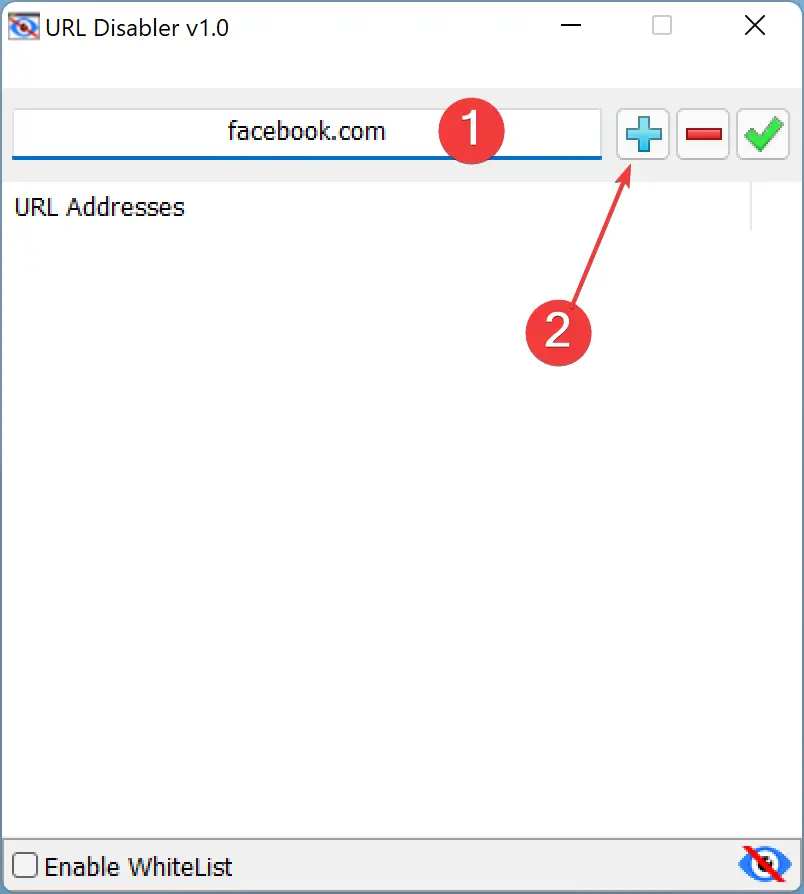 Step 5. Repeat above step 4 to add all the websites to the block list.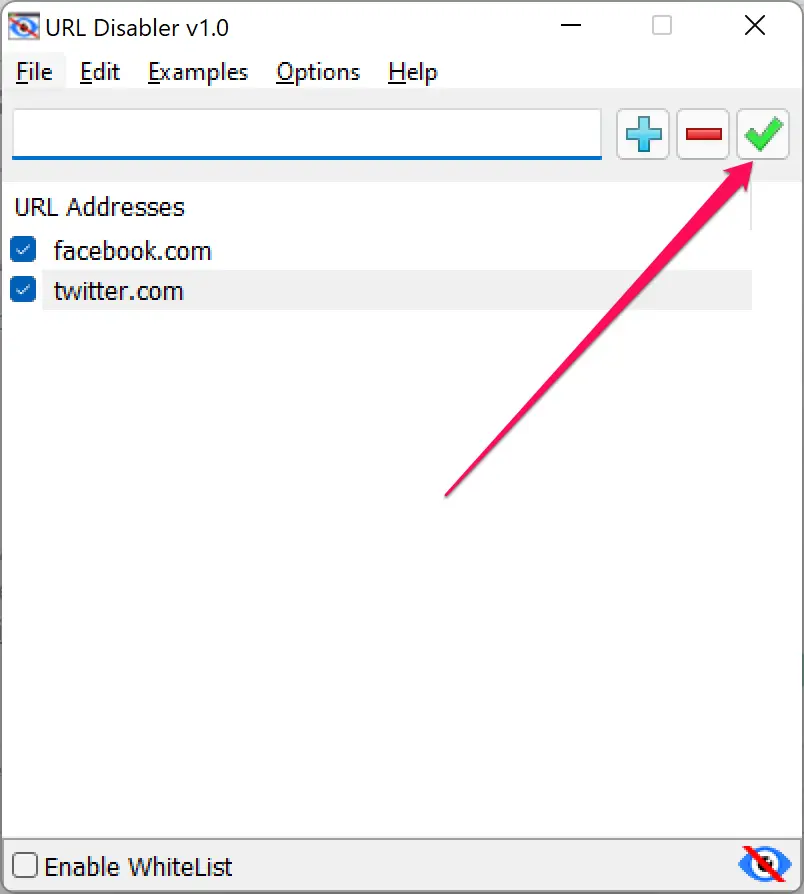 Step 6. Once you have added your desired websites to the block list, click on the Apply changes (green tick) button.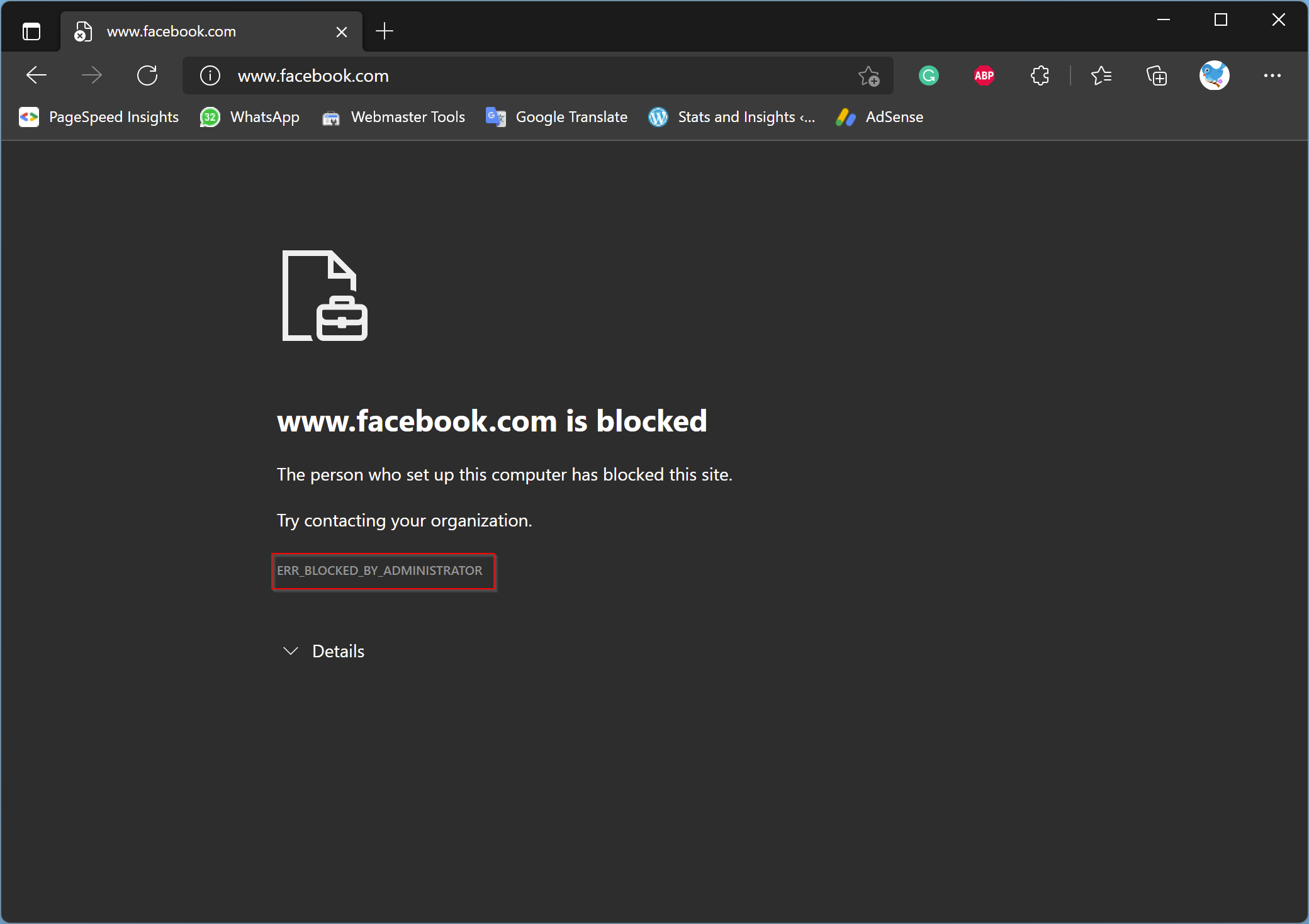 That's it! Now, you can not browse the websites that are in the block list. When you try to visit a blocked website, you will notice a message blocked by administrator.
How to Whitelist Websites using URL Disabler?
To remove websites from the blocklist or to make a specific website safelist, do the following steps:-
Step 1. Open the URL Disabler.
Step 2. Uncheck the website you would like to remove from the blocklist and click the Apply changes button.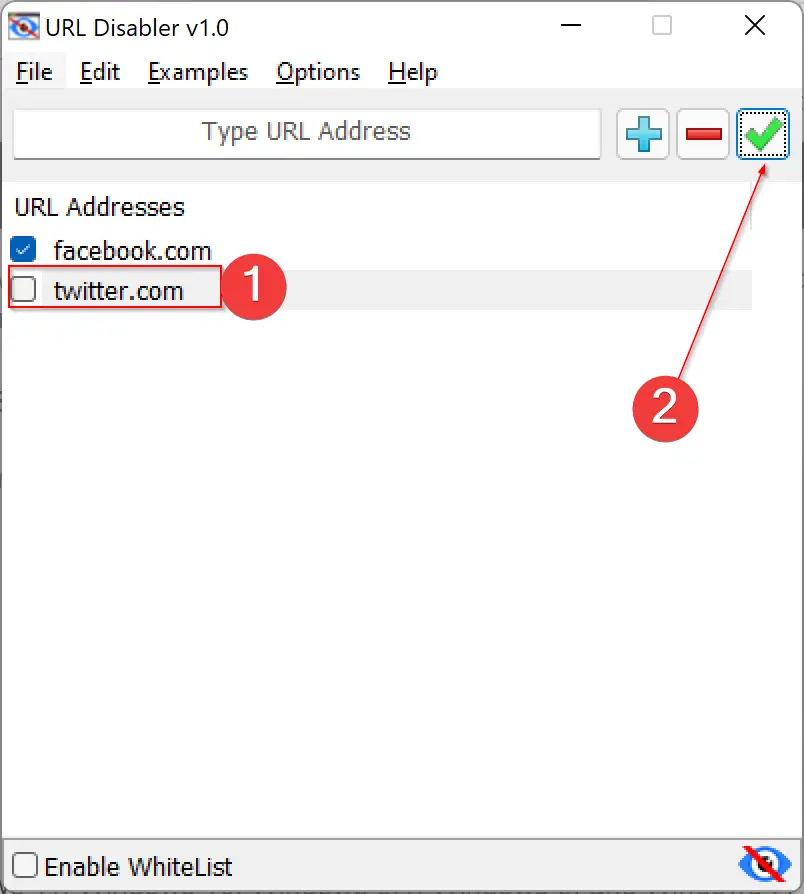 After doing the above steps, selected websites will be in the allowlist, and you can browse them. To unblock all websites at once, uncheck the Enable WhiteList checkbox and click on the Apply changes button.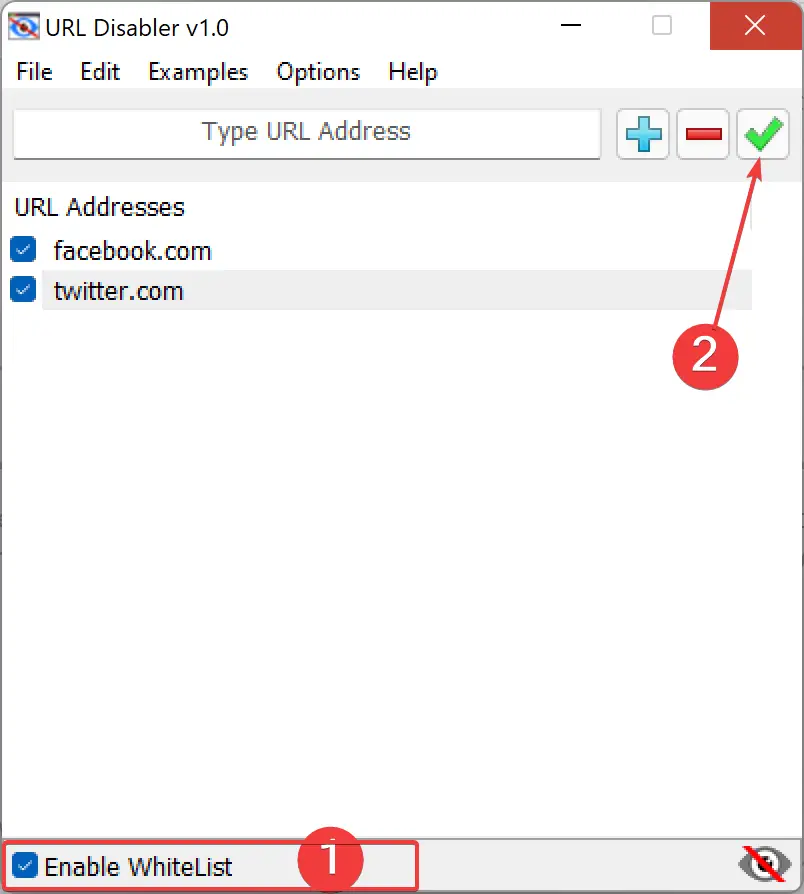 Download URL Disabler
URL Disabler is compatible with Windows 11, Windows 10, Windows 8.1, Windows 8, and Windows 7. Furthermore, you can use this software to block websites on Google Chrome, Firefox, and Chromium EDGE browsers. You can quickly grab a free copy of this application from its official website.