If you want to watch YouTube videos on a bigger screen, such as Android TV, YouTube natively supports the casting feature. That means no need to install any other software on your Android phone to beam on a bigger screen.
To cast a Youtube video from your Android smartphone to an external TV or PC, you will need the following:-
Phone running Android 4.4 (KitKat) or higher.
A device with Google Cast technology enabled that can accept connections, such as Android TV, Fire TV, Roku, or Xbox.
Wi-Fi connection to connect your both devices, phone, and SmartTV.
Note: Your phone and other media such as SmartTV should be connected with the same Wi-Fi network; otherwise, Casting will not work.
Once you are ready with the requirements mentioned above, you can easily share your Android phone display with a compatible Wi-Fi-enabled device.
This gearupwindows article will guide you in casting YouTube videos from an Android phone to a compatible device.
How to Cast YouTube from an Android Phone to Smart TV?
To cast YouTube from an Android phone to SmartTV or other compatible devices, do the following steps:-
Step 1. First, connect your phone and SmartTV with the same Wi-Fi connection.
Step 2. On your phone, open the YouTube application.
Step 3. Then, press the Cast button.
Step 4. When you're done, you will see the device name on the screen. Tap on the device you would like to send your YouTube content to.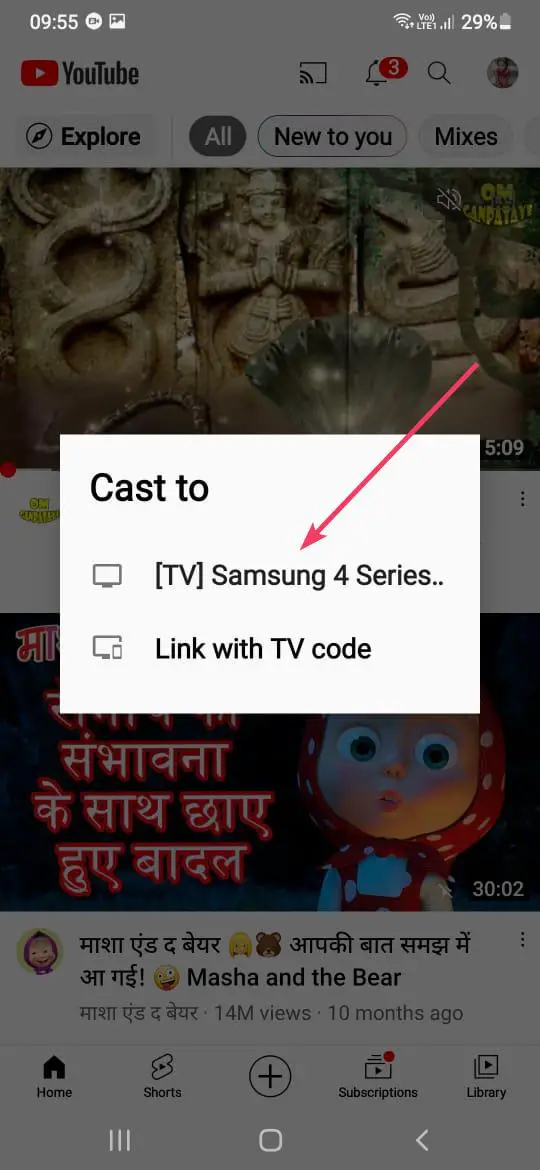 Step 5. On your SmartTV, allow the connection.
Step 6. Now, tap a video to play.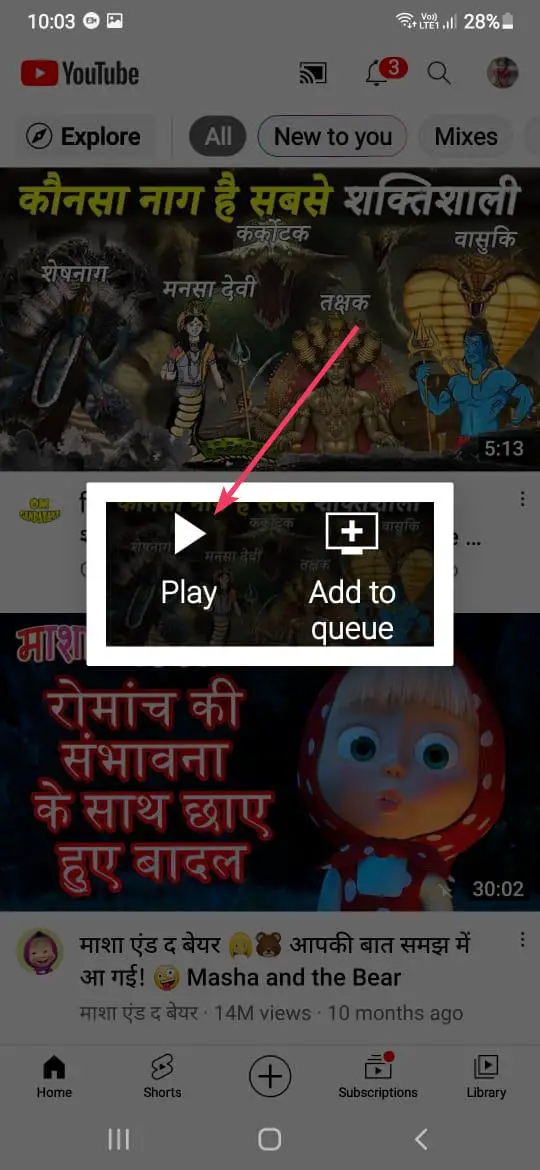 Step 7. Then, tap Play.
The video you've selected should now be playing on the device that's connected to your phone.
While watching videos, if you want to add more videos to the queue, tap a video on your phone, and then tap Add to queue. Similarly, you can add many videos to the queue. Once the first video is played, the next video will start playing automatically.
To end a session, tap the Cast button again and choose the Disconnect option.