Due to some reason, if you want to change the Windows 11 system region or country, this gearupwindows article will guide you. It may happen, you have chosen the wrong country region on which you want to test Android apps on your Windows 11 computer; for that, you want to set the country to the US. All you need to do is navigate through the settings app and change the country or region. Here is how to do it?
How to Change Country or Region in Windows 11?
Since the Android app's support is limited only to the US for now, you might want to change the current region to the US to install the Android app if you are based out of the country. To set a new country of region in Windows 11, do the following:-
Step 1. First, open the Settings app by pressing Windows + I keys.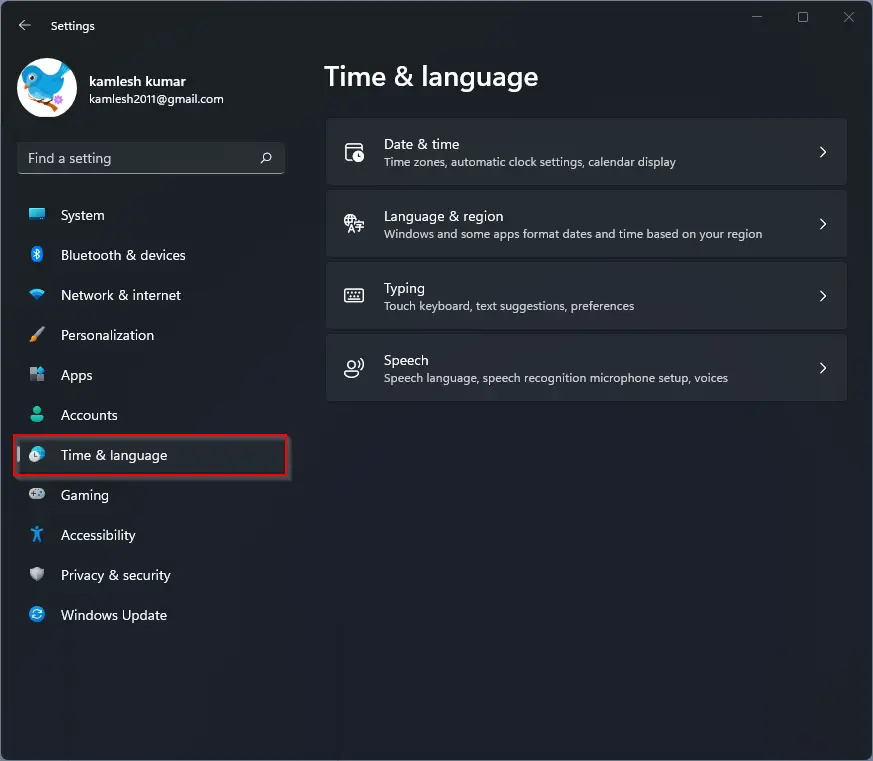 Step 2. Select Time & language category from the left side pane in the Windows Settings.
Step 3. Then on the right-side pane, click the Language & region.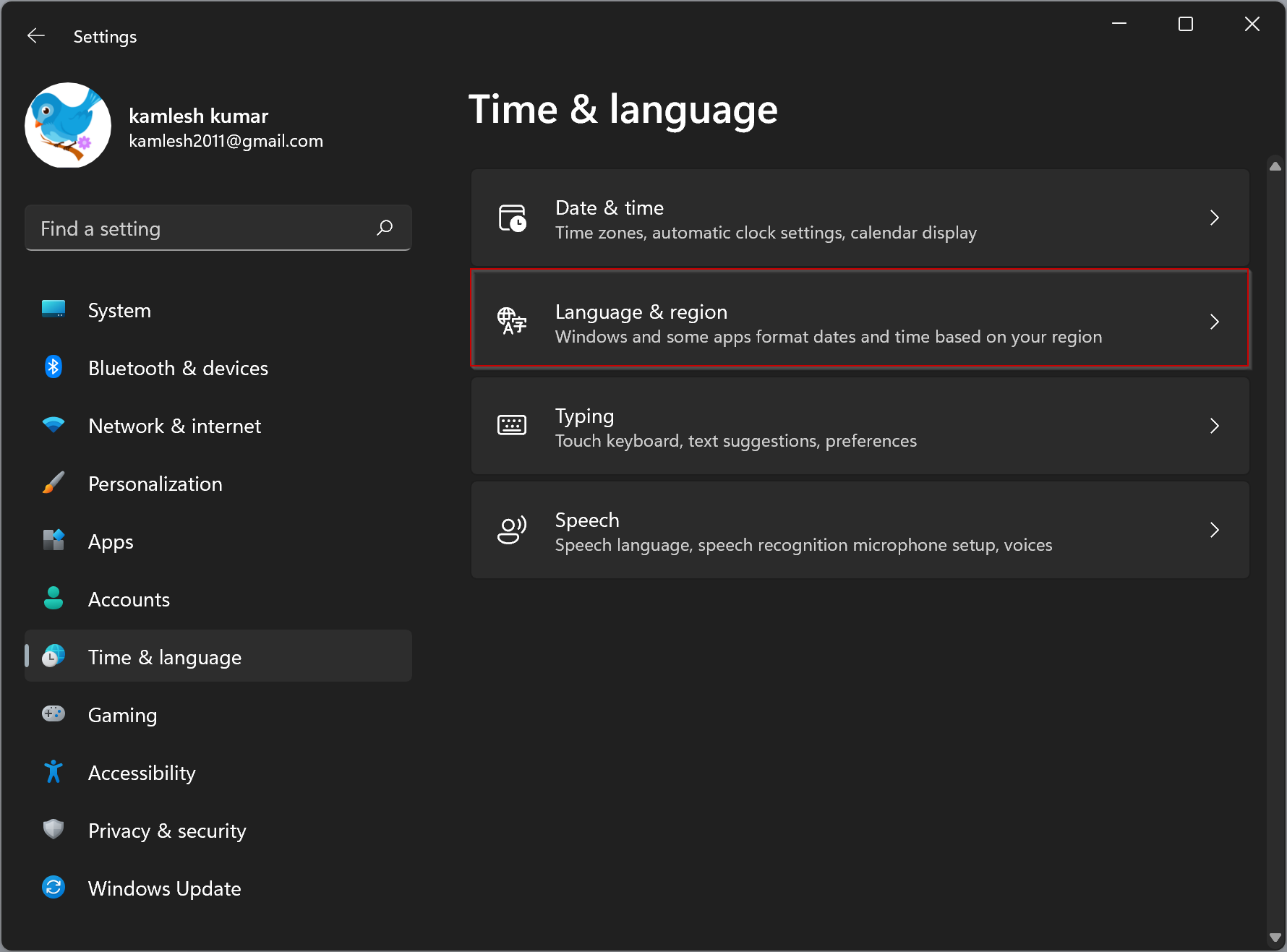 Step 4. After that, in the Language & region settings page, under the "Region" section, select your preferred country besides the "Country or region" option.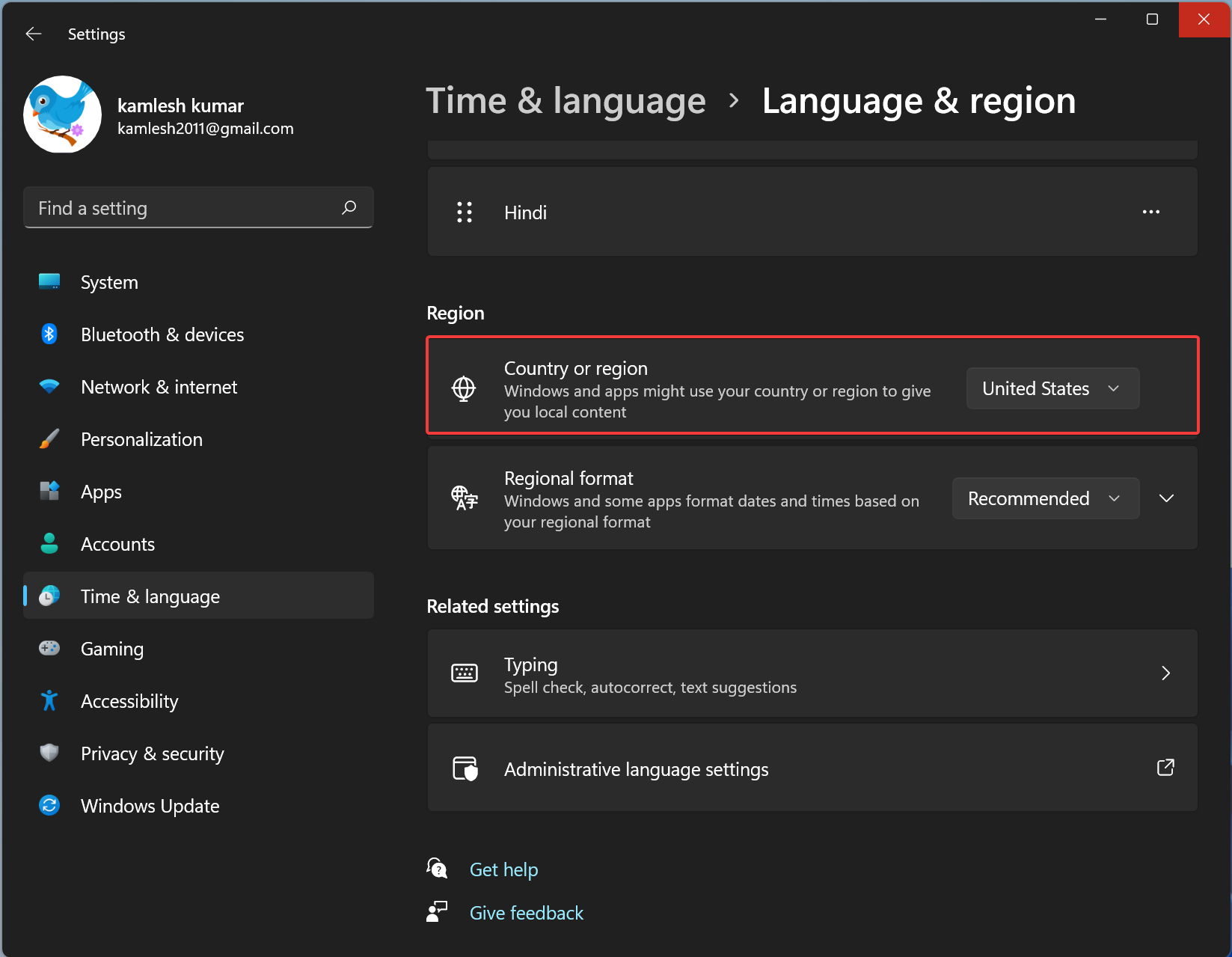 When you're done, you can close the settings app safely. All the changes will be saved automatically.
That's it!