By default, Windows 11 shows the date and time at the bottom right corner of the taskbar. You will see dates like 12-09-2021 and time like 15:48 (if you 24 hrs time format). If you want to see a different format, such as slashes instead of dashes, you can easily change that in Windows Settings.
How to Change Dates Format in Windows 11?
To change the date format on your PC, do the following steps:-
Step 1. Open the Settings app by pressing Windows + I keys from the keyboard or any other method that you like to use.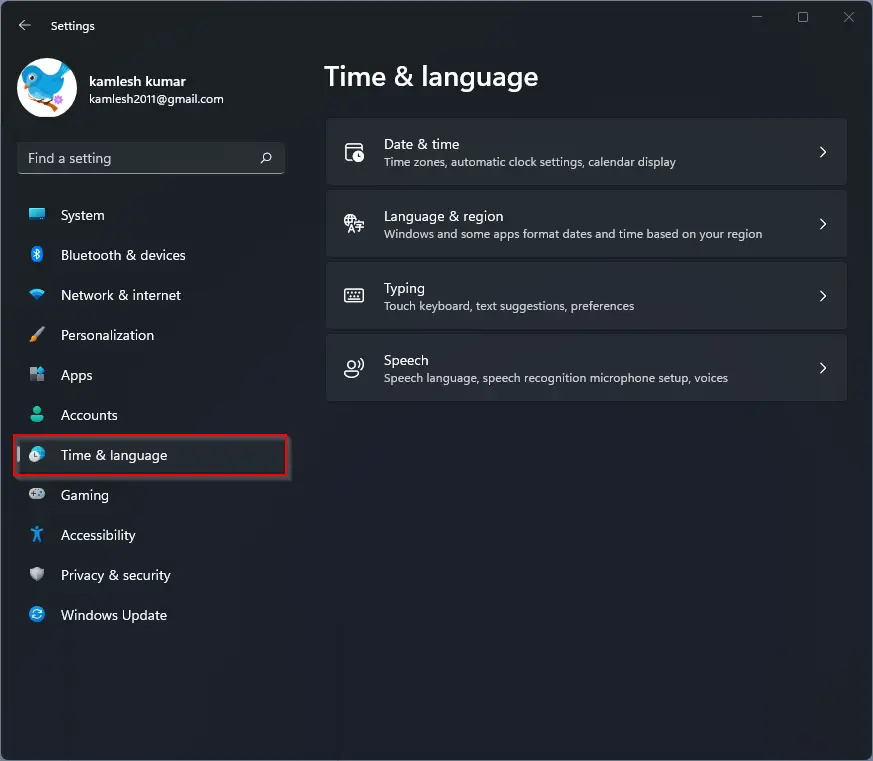 Step 2. When Windows Settings opens, select Time & language category from the left side pane.
Step 3. On the right side pane, click the Language & region.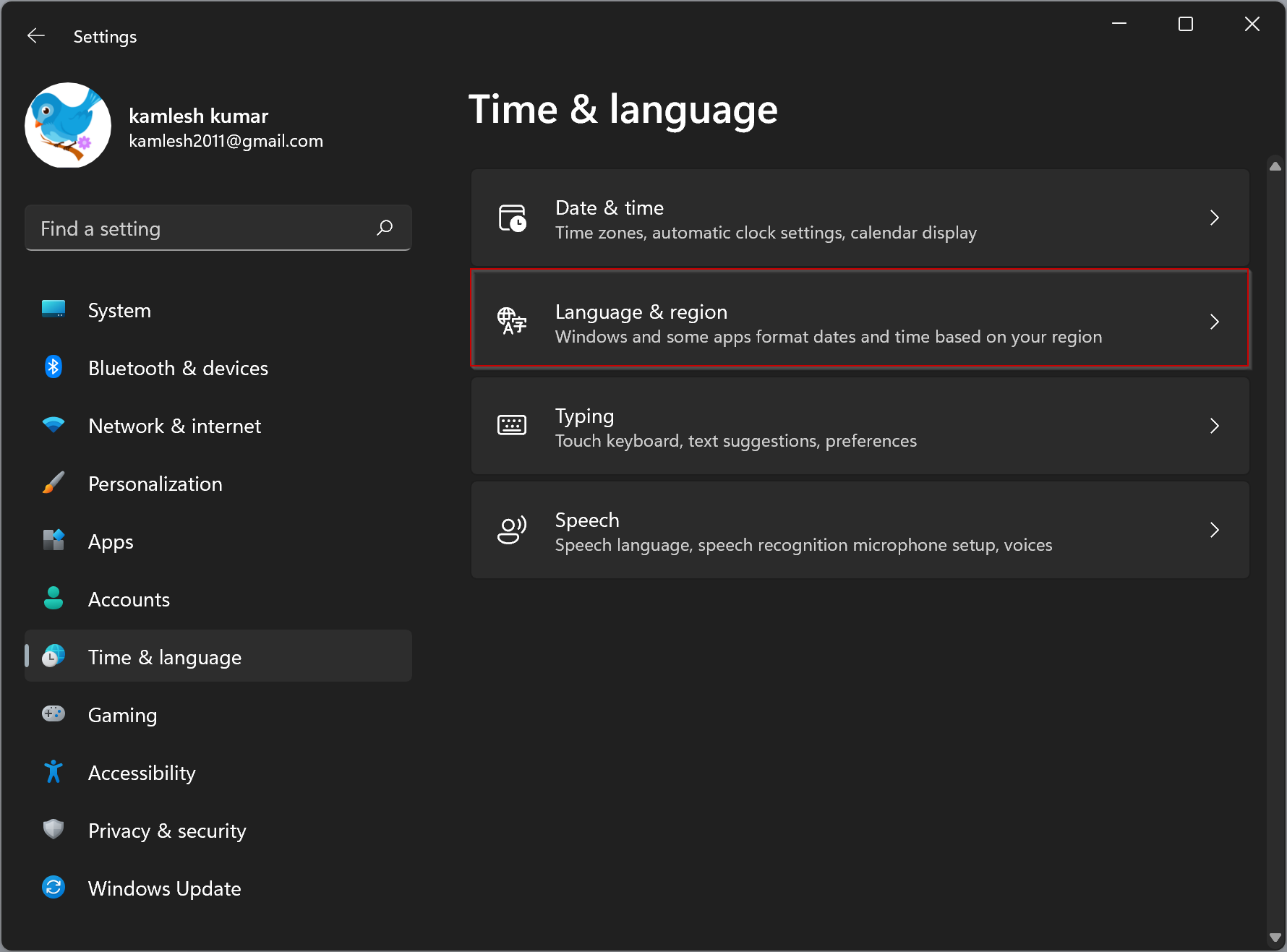 Step 4. On the Language & region settings page, scroll down to find the Related settings section.
Step 5. Then click the option Administrative language settings.
Step 6. A new pop-up window will open. Navigate to Formats tab. Here, if you wish, you can select a built-in date and time format. For a custom format, click the Additional settings button.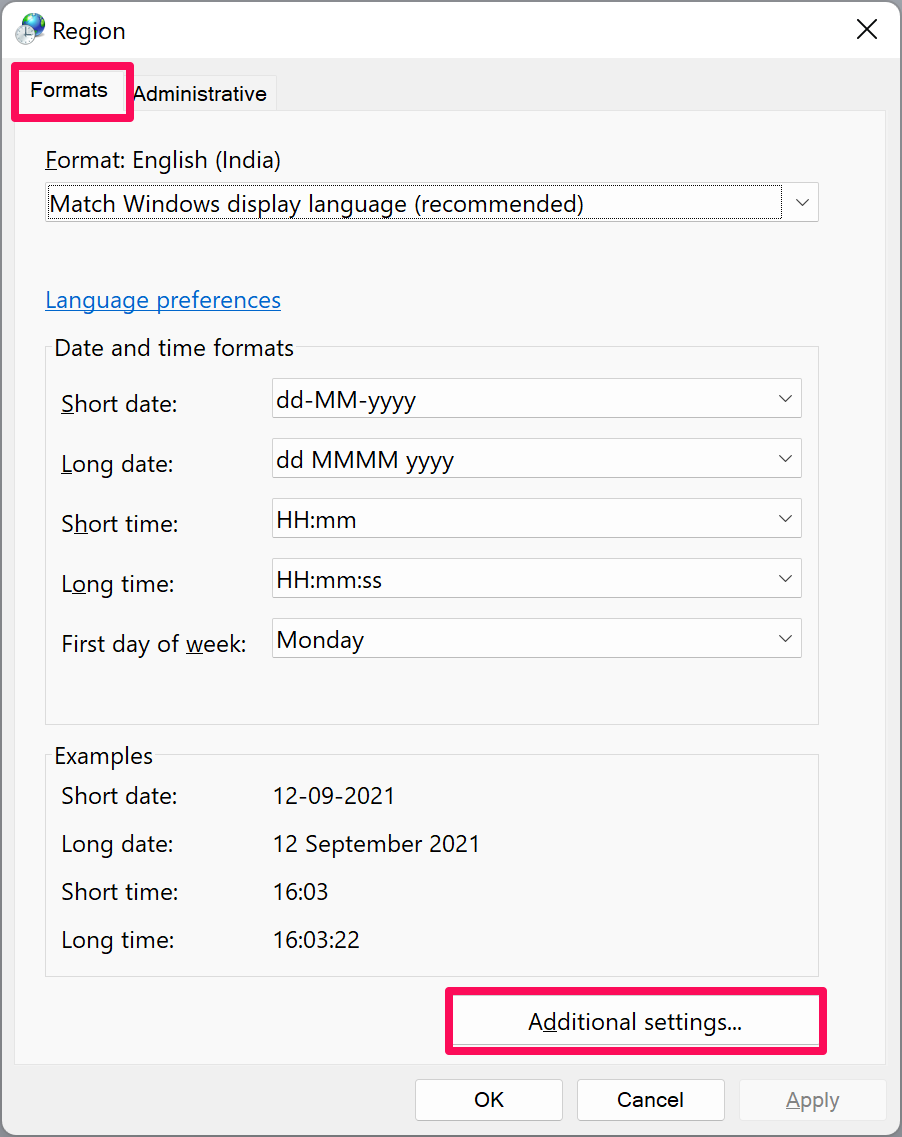 Step 7. On the Customize Format dialog, select the Date tab.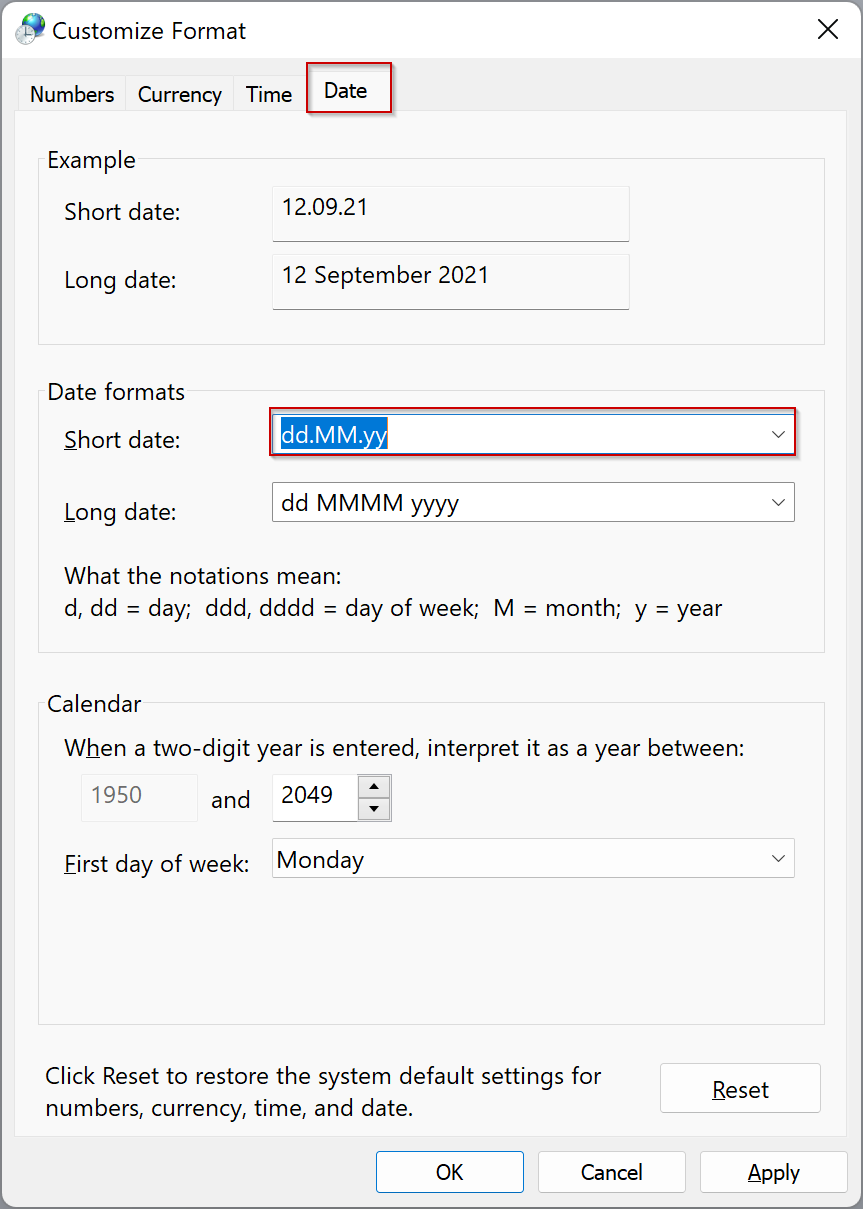 Step 8. Under the Date formats section, select any Short date and edit them according to your choice. For instance, we have used dots (dd.mm.yy) for the date format.
When done, click the Apply button to see the preview under the Example section.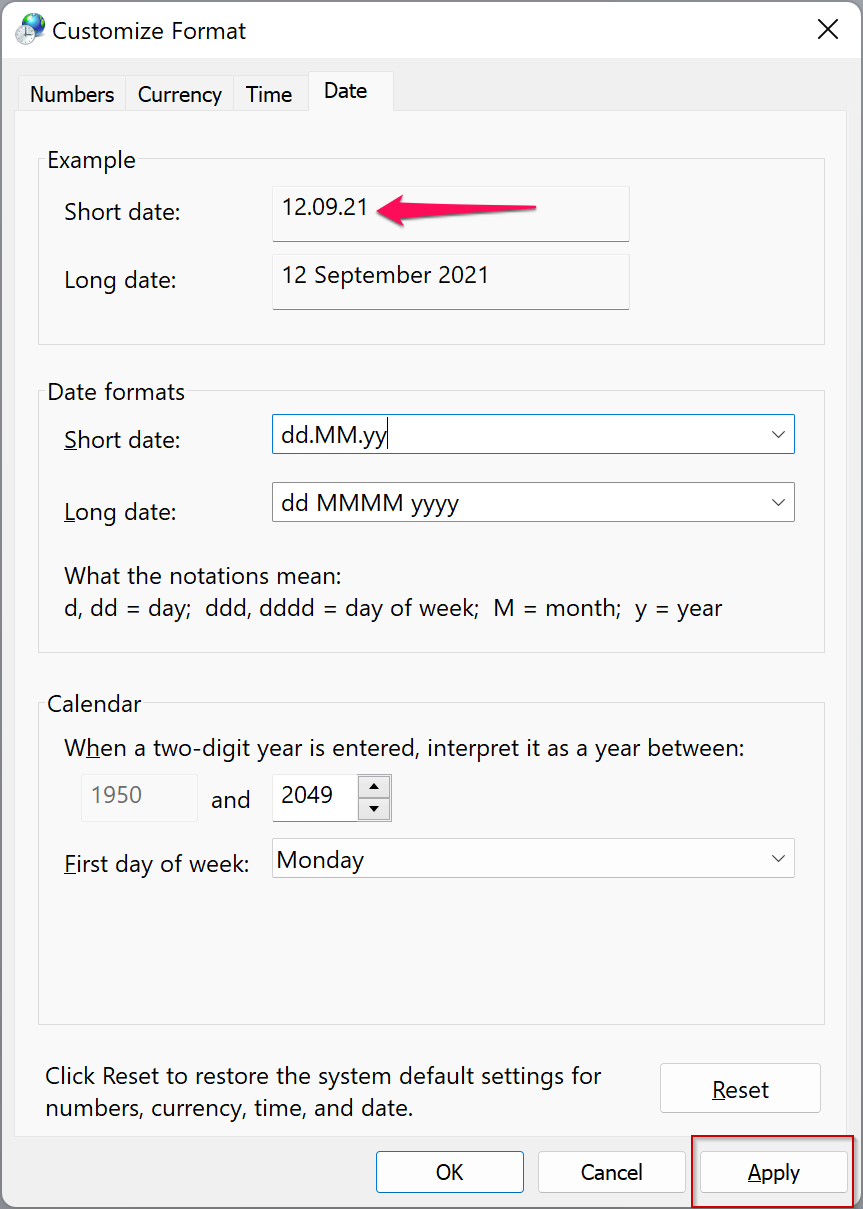 Step 9. Similarly, to change the time format, navigate to the Time tab, and edit the Short time format that you want to see in the taskbar.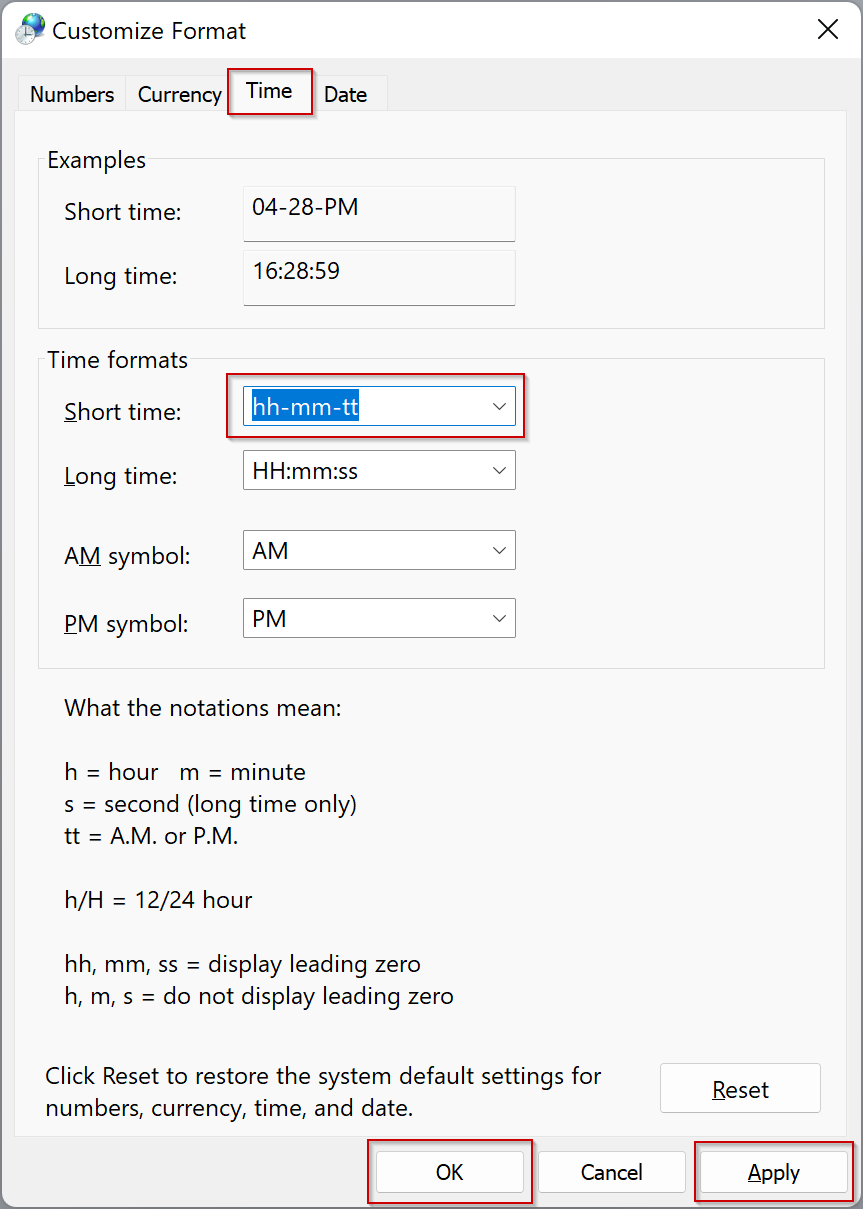 Step 10. Click Apply.
Step 11. Click OK.
Step 12. Click Apply.
Step 13. Click OK.
Now, you can close the Settings app. All the settings are stored automatically.
Also Read: