By default, most browsers save download files from the Internet to the system Download folder, located at C:\Users\username\Downloads. You can change the default location with any preferred location for ease of access, as we have seen in the Edge browser. There are settings available in even Google Chrome browser, through which you can change the default location of the downloads folder. There is no need for any add-on or Registry tweaking.
How to change the default Download location in the Google Chrome browser?
Step 1. Launch the Google Chrome browser and click on the Menu button (three horizontal dots) next to the user profile image.
Step 2. From the available options, click on Settings to launch the Chrome Settings.
Step 3. On the settings page, scroll down to the bottom and click on Advanced.
Step 4. Again, scroll down till you see the Downloads section.
Step 5. Click on the Change button to select the new download folder location.
Under the downloads section, you can also toggle On / Off, "Ask where to save each file before downloading." Once toggle On, when you try to download a file, Chrome will prompt for a location.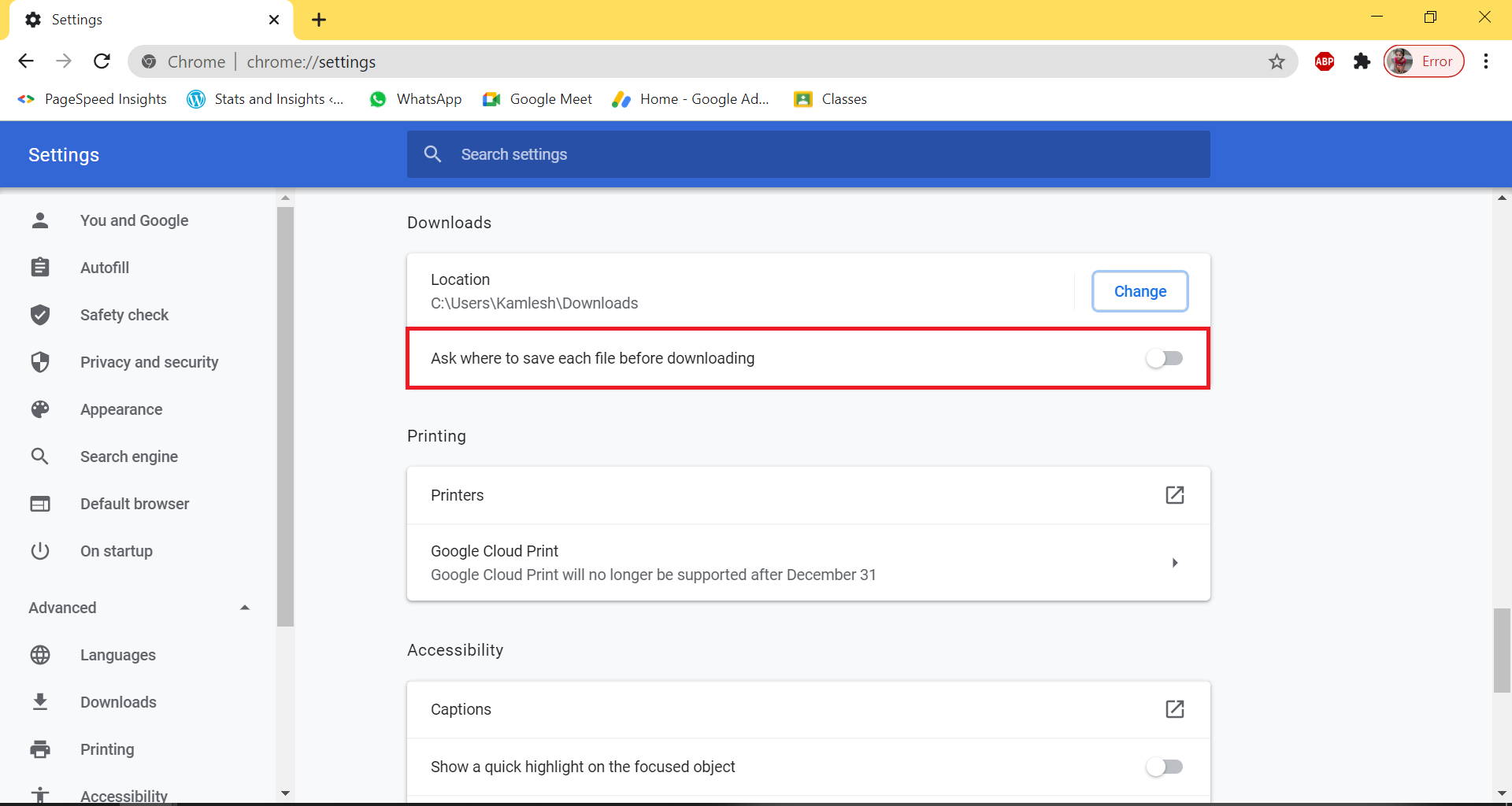 You might also be interested in our guide on changing the default Downloads location in the Opera and Mozilla Firefox browsers.