If you feel that Windows 11 or 10 desktop icons are too far or too close, this gearupwindows article will help you change the spacing between desktop icons. Using a Registry tweak, you can adjust the spacing of icons on the desktop with Windows 11 and 10. According to your needs, you can increase or decrease the horizontal and vertical spacing for desktop icons on Windows 11, 10, 8, or 7.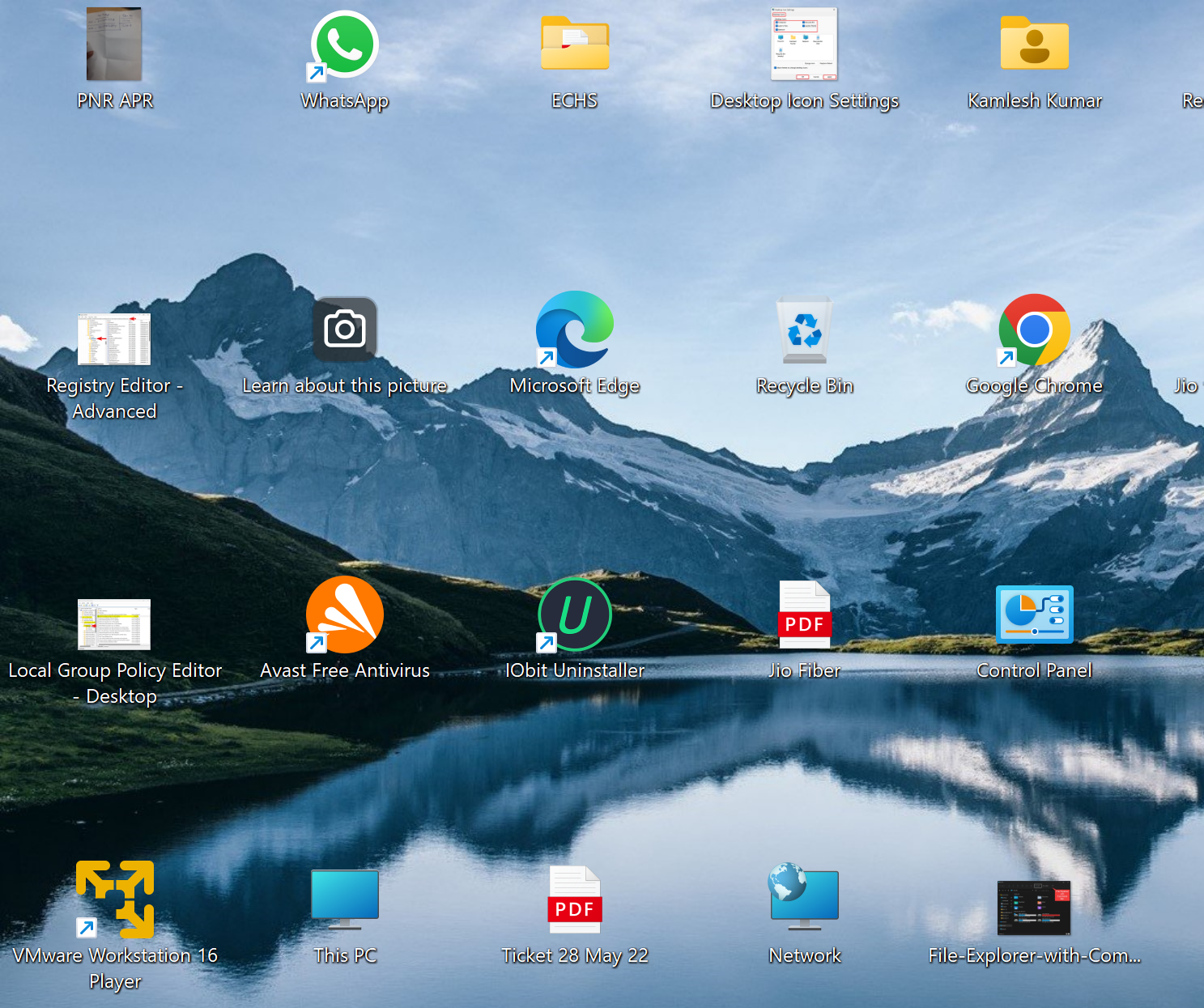 How to Change Desktop Icon Spacing in Windows 11 or 10?
To adjust the desktop icon spacing in Windows 11 or 10, use these steps:-
Step 1. First, open Registry Editor.
Step 2. Next, navigate to the following key in the left side navigation pane of Registry Editor:-
HKEY_CURRENT_USER\Control Panel\Desktop\WindowMetrics
Step 3. On the right-side of the "WindowMetrics" folder, you'll find two REG_SZ entries: IconSpacing and IconVerticalSpacing. The IconSpacing lets you change the horizontal desktop icon spacing, while using IconVerticalSpacing; you can change the vertical spacing between desktop icons.
The default value for both REG_SZ are -1125. You can set it between -480 and -2730, where -480 defines the minimum and -2730 maximum spacing.
To customize the horizontal spacing, double-click on IconSpacing REG_SZ and set new "Value data," say -2000.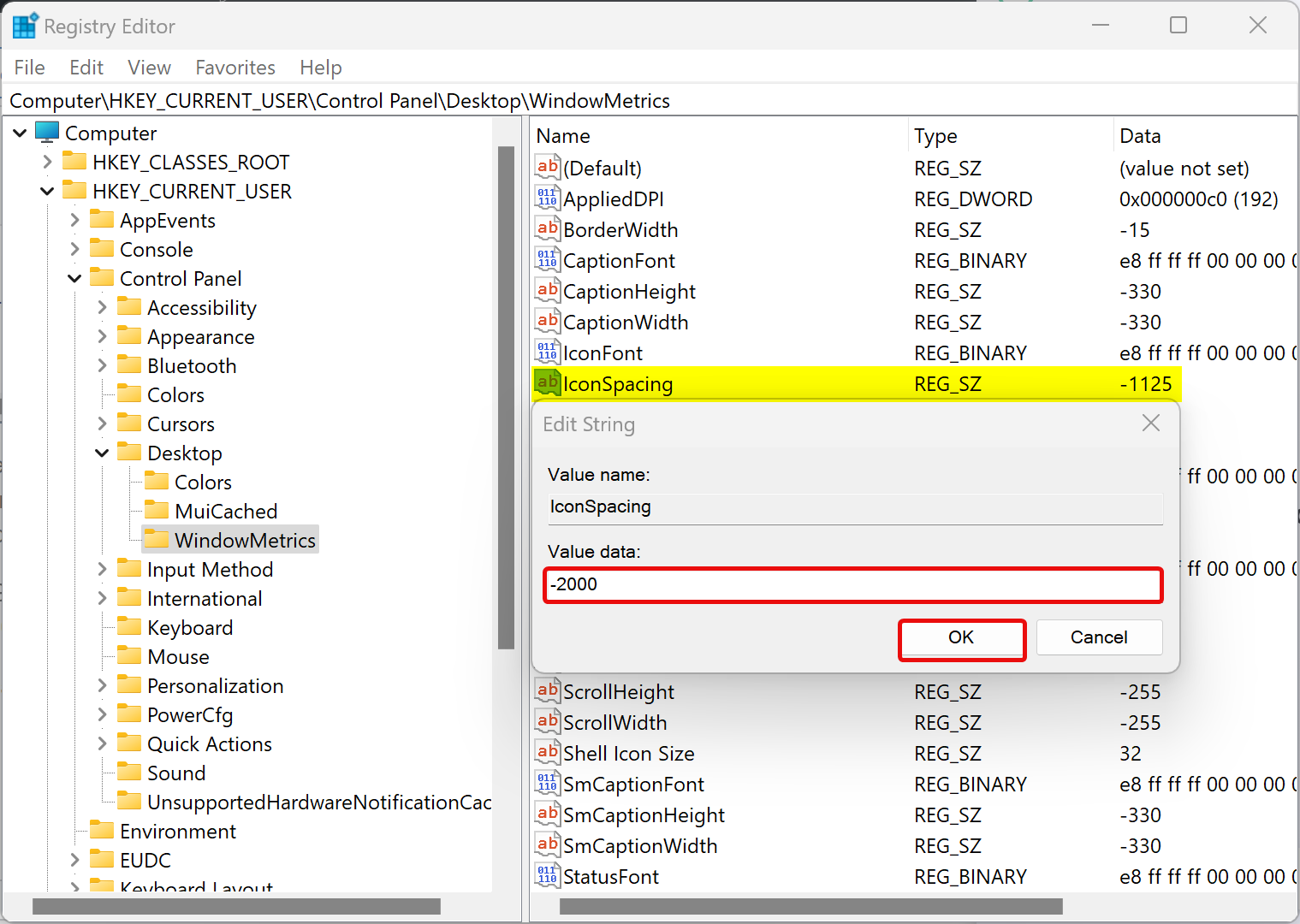 Step 4. Click OK.
Step 5. Next, double-click on IconVerticalSpacing REG_SZ and set the same "Value data" as you had used for IconSpacing REG_SZ. This ensures that vertical and horizontal spacing between icons is the same.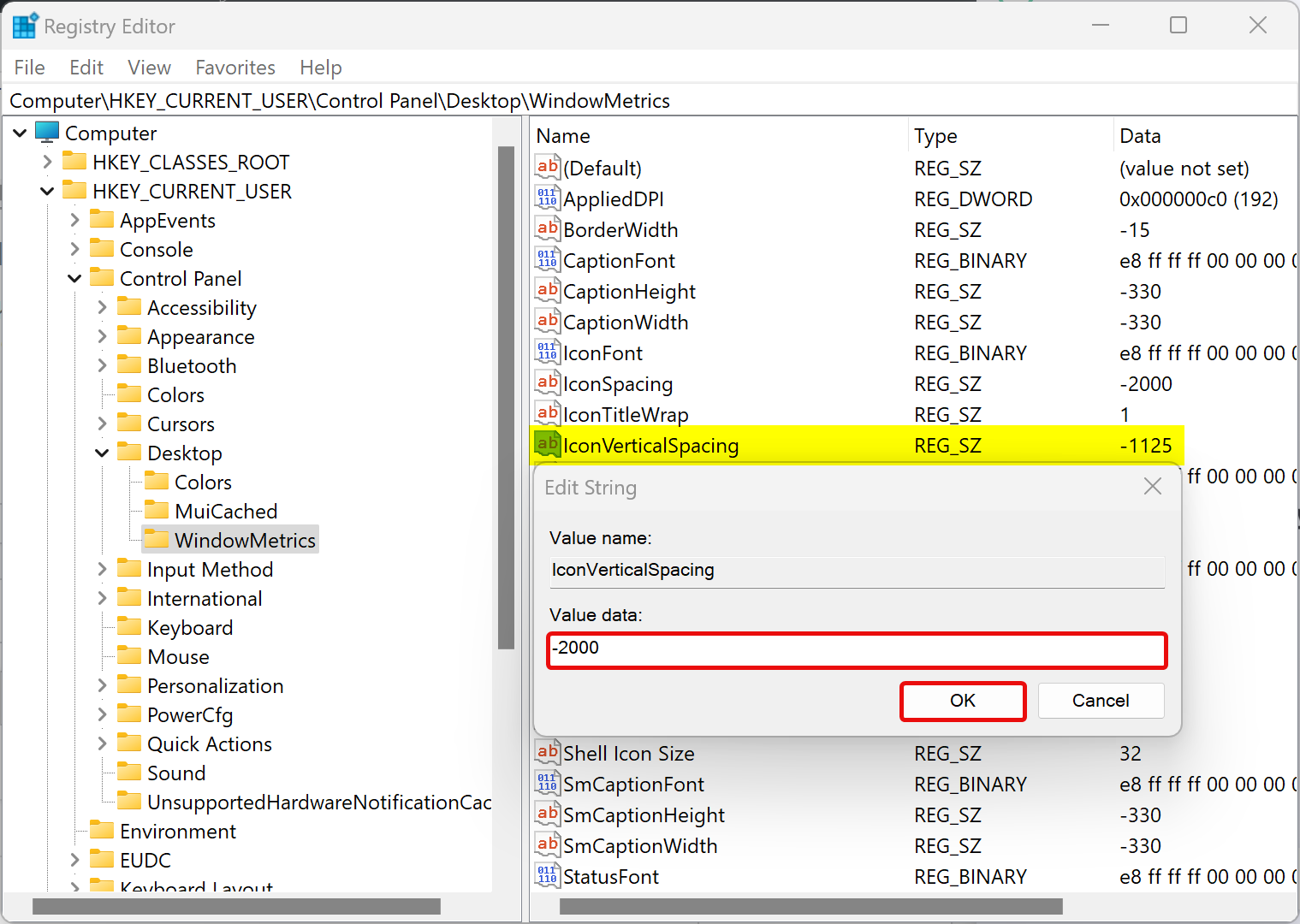 Step 6. Click OK.
Step 7. At last, reboot or log off your computer to see the new spacing between desktop icons.
Please ensure that using the above steps, you can increase or decrease the space between icons on the desktop only. It will not affect File Explorer icons spacing.
Good luck.