Since the Microsoft Windows Vista operating system's release, the folder icon has remained almost the same in every Windows, including Windows 11. Most of us are bored with default folder icons and want to customize Windows to change the Windows operating system's default icon.
There may be many different reasons for which you want to customize the folder icons on Windows 11/10. For me, a unique folder icon help to quickly identify the folder for which we are looking because we work with tens of folders. For example, if you want to quickly identify a folder on which you are working too often, you can replace the default folder icon with a custom one.
Over the internet, there are plenty of transformation packs out there to change the folders' color or style quickly; but we will recommend going through the customization of Windows 10. However, if you want to change the folder icon color, you can use the Rainbow Folders freeware tool.
Windows 11/10 offers plenty of customization without any third-party tools. That means most of the customization is possible in the Windows operating system without any third-party tool. Starting Windows XP, Microsoft has an inbuilt option to change the default folder icon without the help of third-party tools, but a few users have used this handy feature.
Let's see how to change the folder icon on Windows 11/10/8/7 without any third-party tool.
Customizing the default folder icon in Windows 11/10/8/7/Vista
This method applies to all recent Windows versions, including Windows Vista/7/8/10.
Step 1. Right-click on the folder and select the Properties option for which you want to change the default icon.
Step 2. Switch to the Customize tab.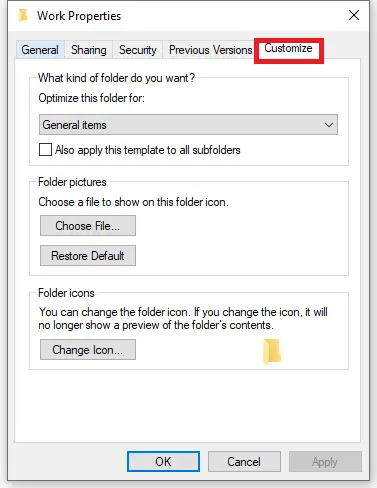 Step 3. Under the Folder Icons section, click the "Change Icon" button to select an icon for your folder.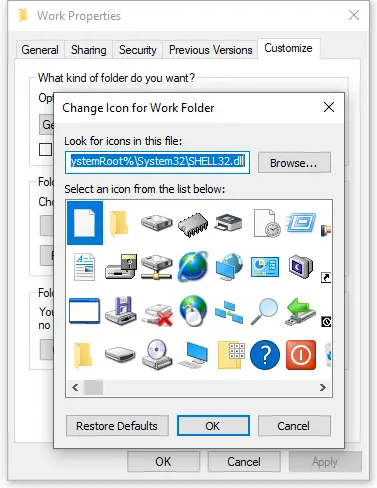 It will open the default icons folder; if not, then browse for the following path:-
%SystemRoot%\System32\SHELL32.dll
If you already have a custom icon and want to use the same, click on the Browse button and navigate to where the custom icon is located. Select the icon and click the Open button.
Step 4. Select any desired icon which you wish to apply. Then click on the OK, Apply, then again OK button.
Step 5. Now, you can see the selected icon has been applied to the selected folder.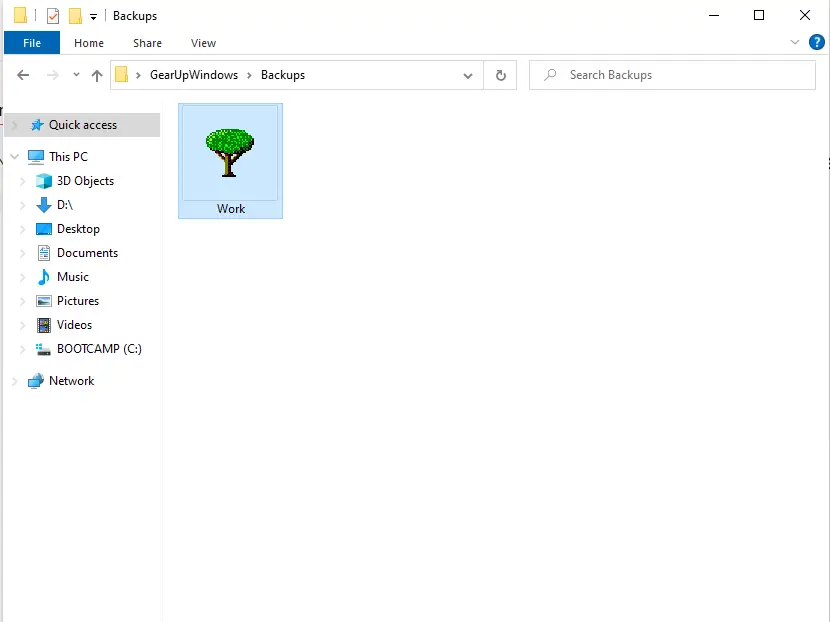 Once you complete the above steps, you should change the folder icon on your PC.