Windows 11 comes with power mode settings to control the power consumption of your computer. That means you can use different settings to balance battery consumption. In this gearupwindows article, we will guide you on changing the power mode setting to improve battery life or increase system performance.
By default, Windows 11 uses a balanced power mode to optimize performance with reduced power consumption. However, if you need, you can change it to the best power efficiency mode to reduce the performance or go with the best performance mode that will increase battery usage. On Windows 11, you can change the power mode using the Settings app.
How to Change Power Mode in Windows 11?
Step 1. Open the Settings app using the keyboard shortcut Windows + I.
Step 2. Click the System category from the left sidebar under Windows Settings.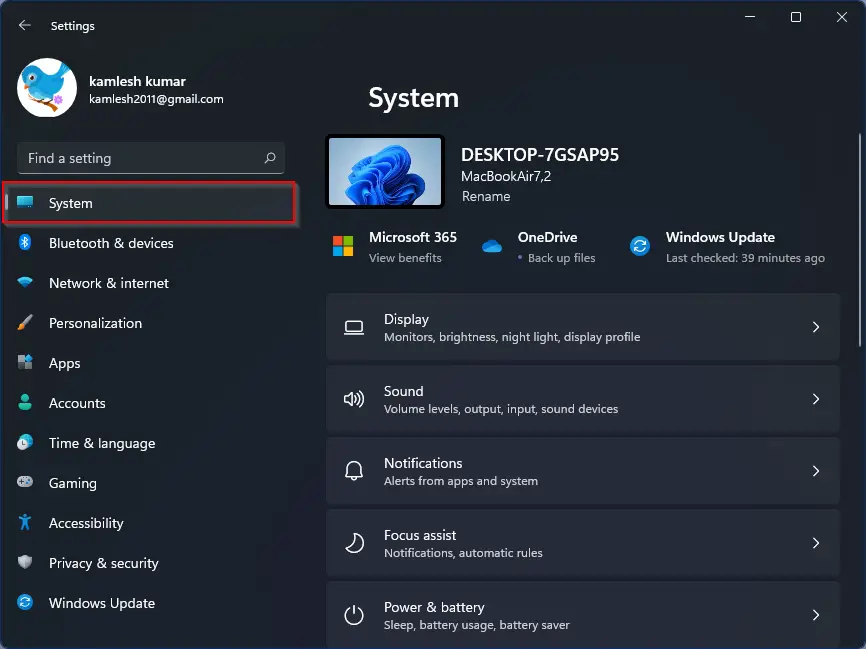 Step 3. On the right sidebar, select the Power (Power & Battery on laptops).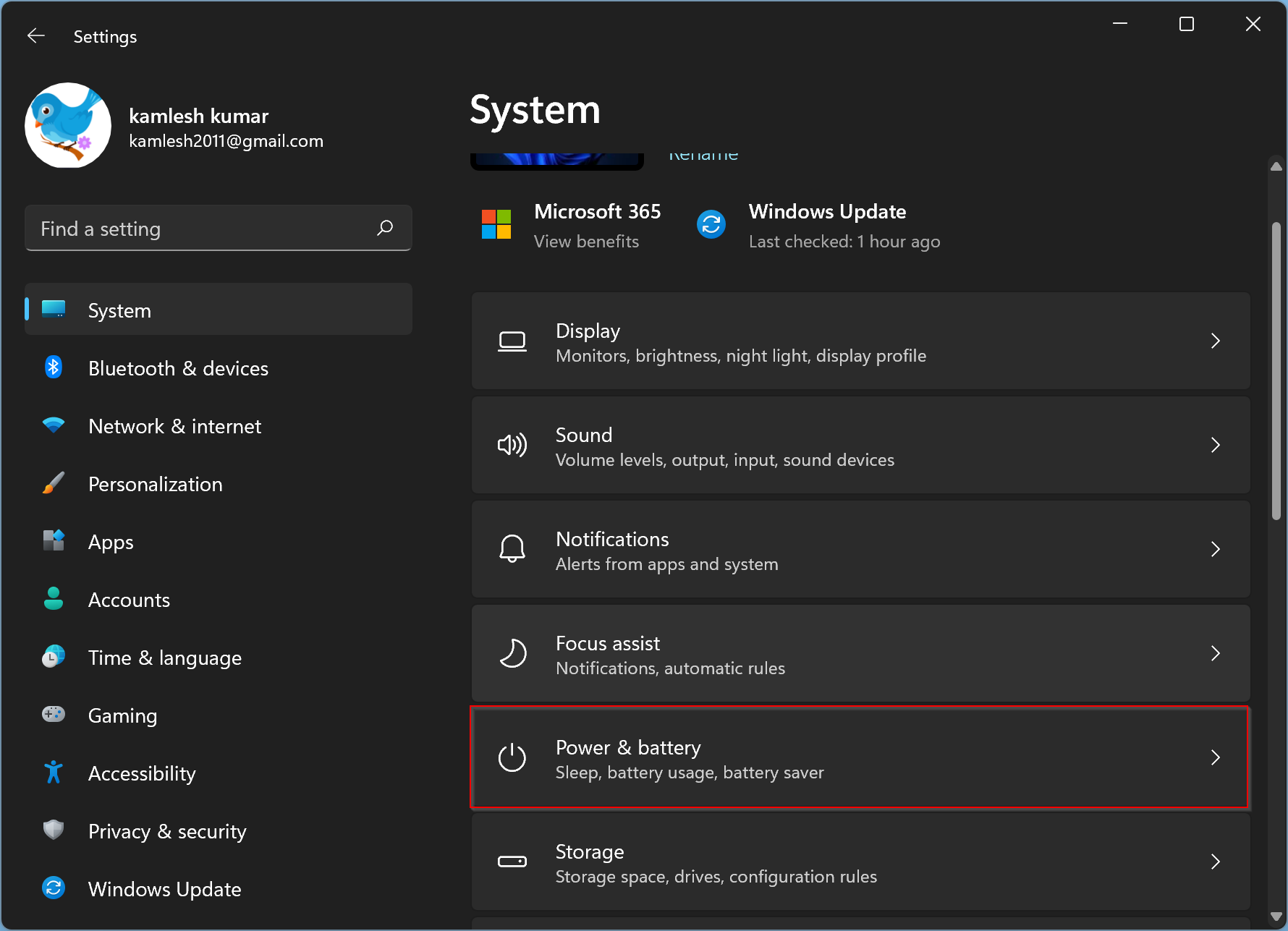 Step 4. Now, scroll down to Power mode under the Power section. Then, click the drop-down menu (by default, it is Balanced) to choose between three available modes: Best power efficiency, Balanced and Best performance.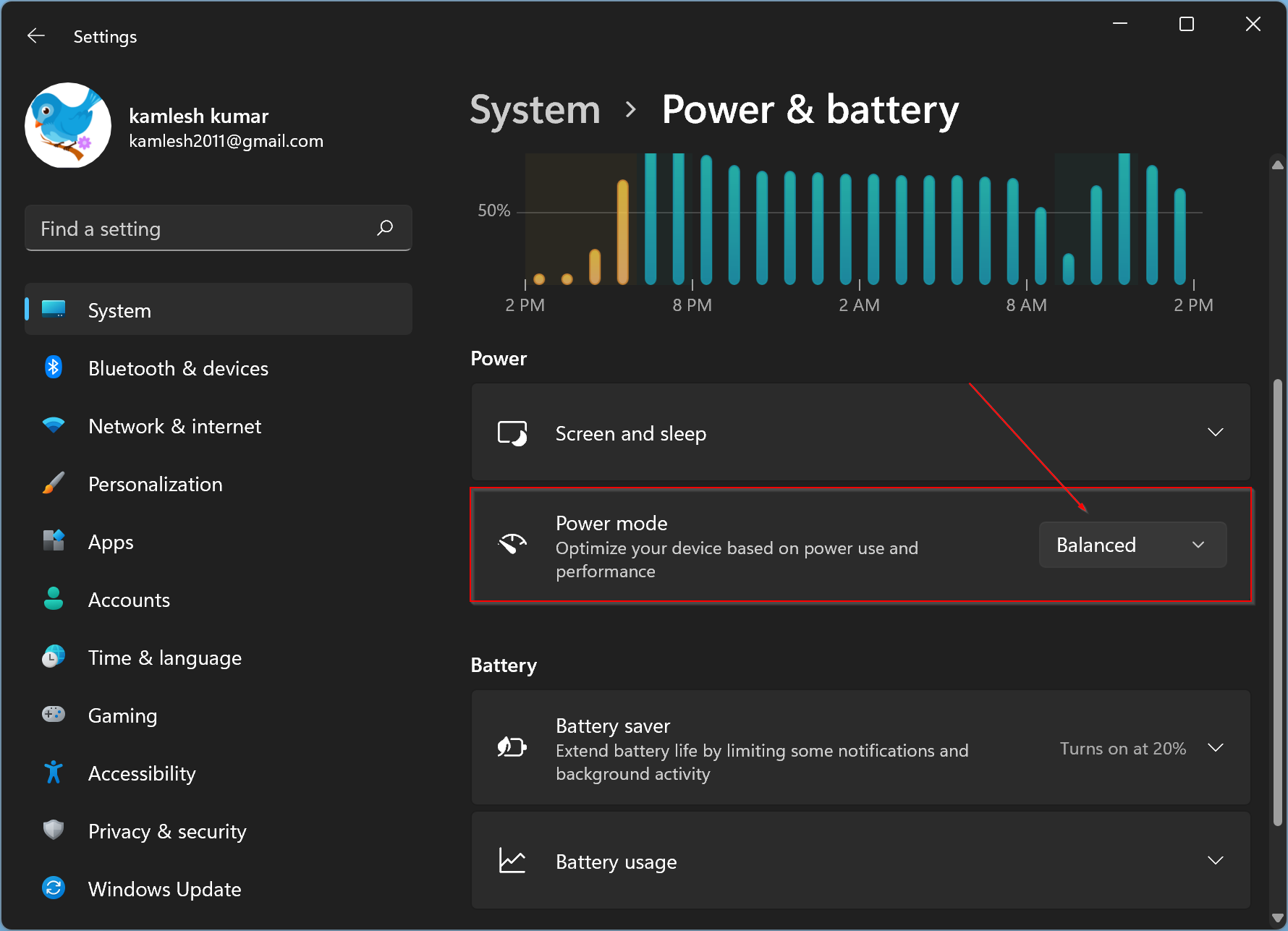 Step 5. After selecting a preferred power mode, you can close the Settings app. Changes are applied immediately.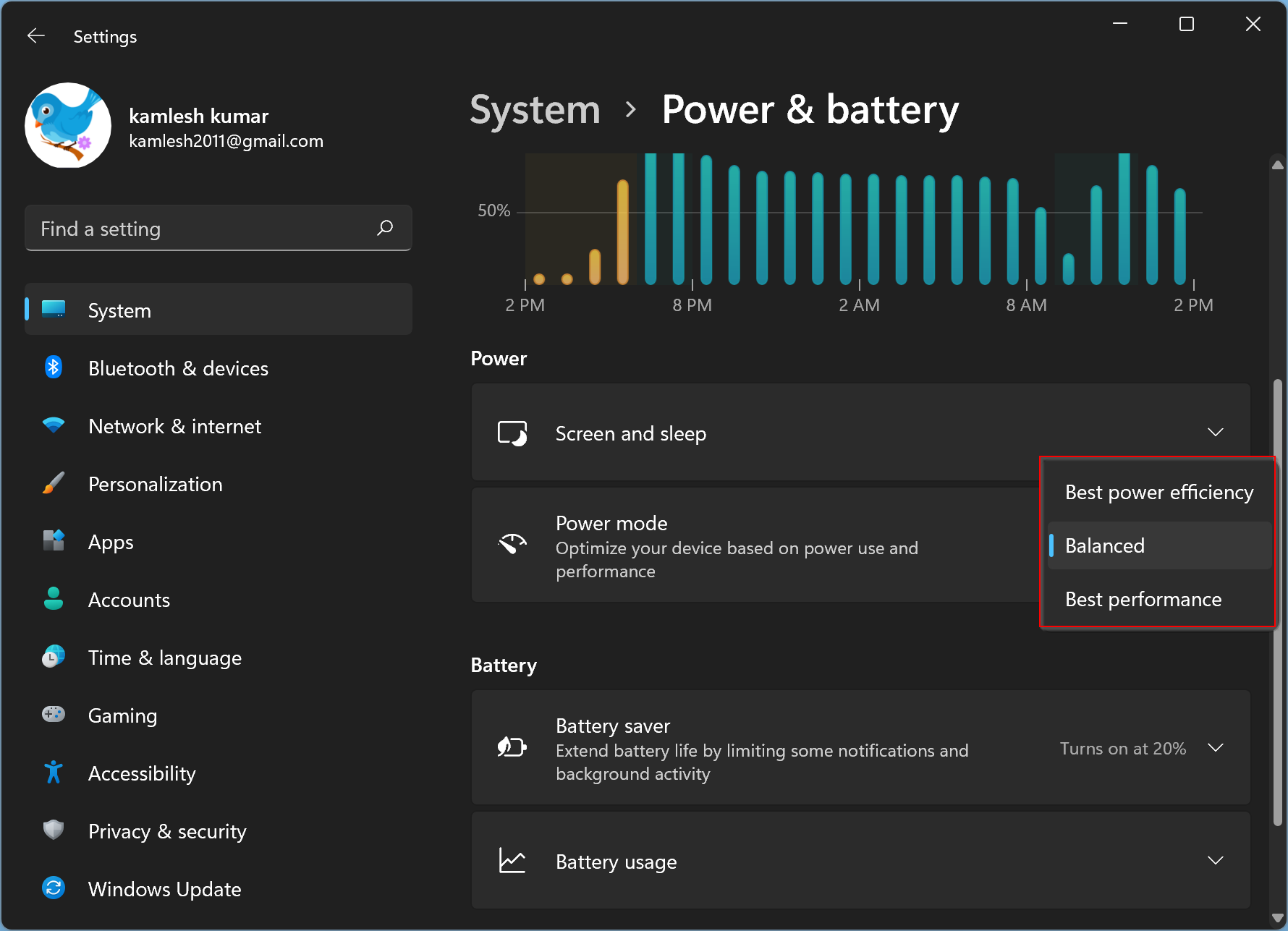 Step 6. Here, you can also customize the power settings for how long your Windows 11 PC should remain inactive before turning off the screen or going to sleep mode. To do that, click on the "Screen and Sleep" option to expand it.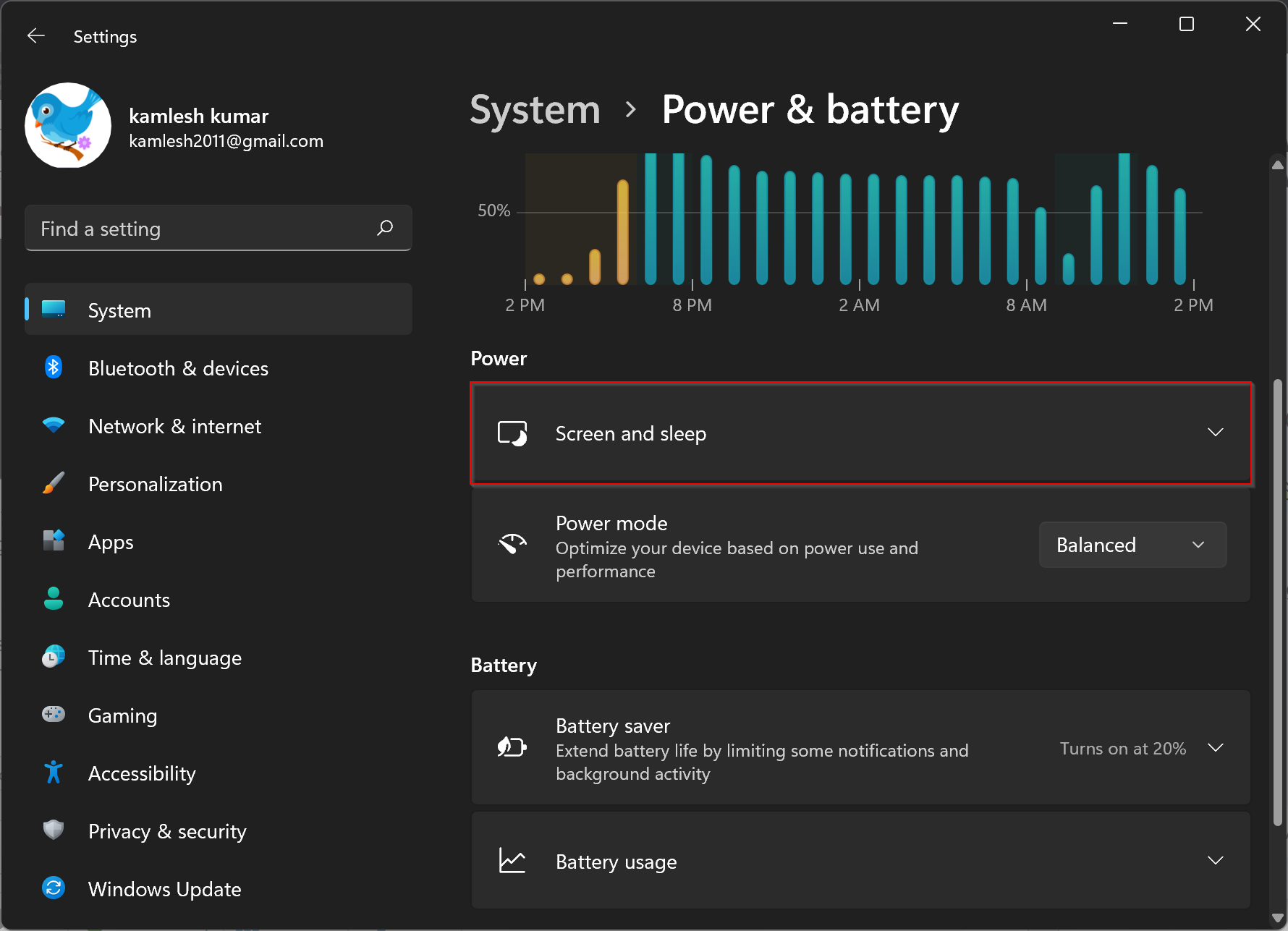 Step 7. Here, you can select the preferred durations from each setting from the drop-down menu. The following options are customizable here:-
On battery power, turn off my screen after,
When plugged in, turn off my screen after,
On battery power, put my device to sleep after,
When plugged in, put my device to sleep after.
After each of the settings, you can select the time from minutes, hours, or never.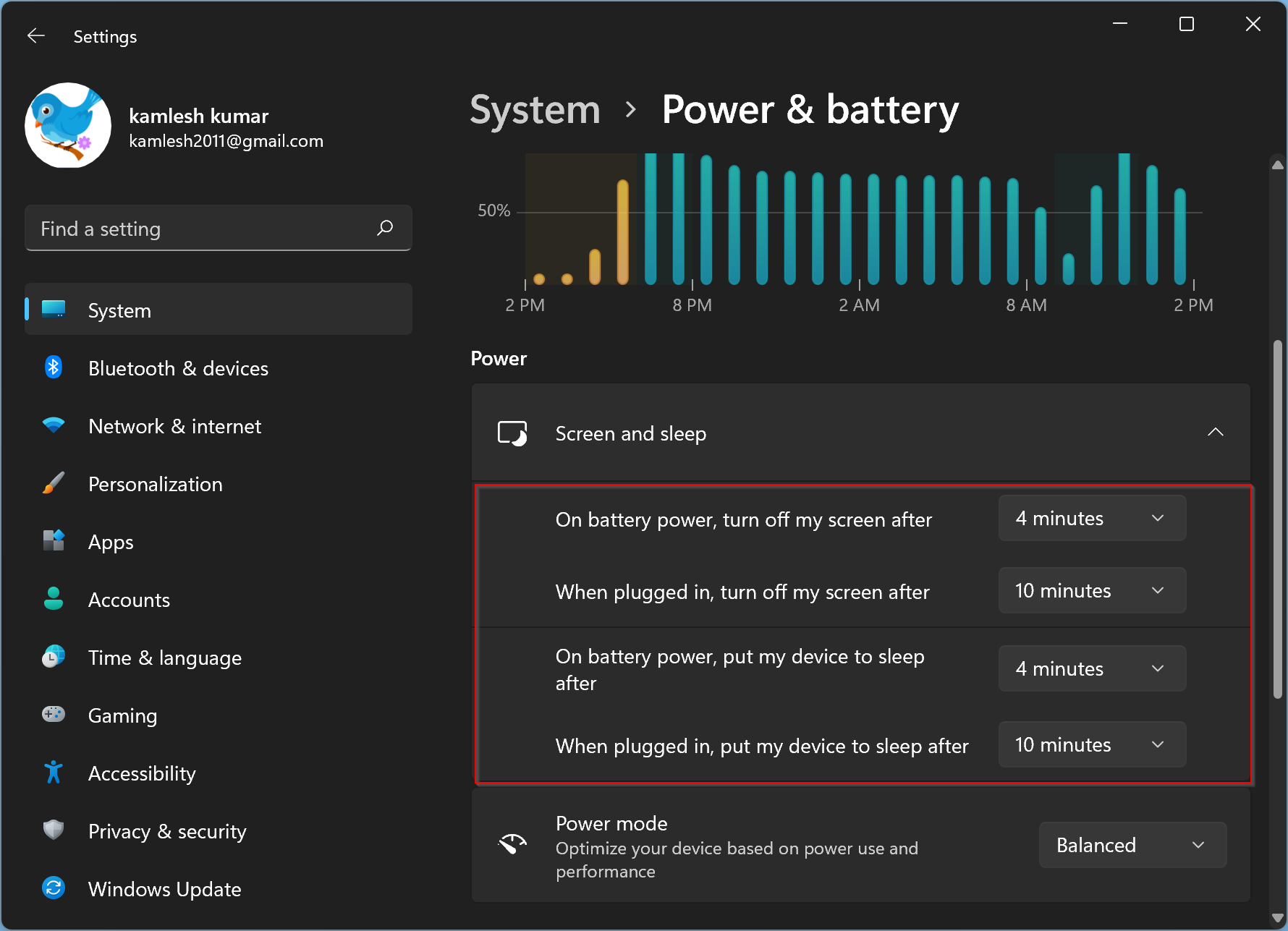 That's it.