Selecting a correct region on a Windows 11 PC is essential because some apps and data use the regional format settings to adjust their dates and times. When you set up Windows display language, the regional format settings work on the language and location associated with your display language. In some cases, you might want to set the regional format different than display language; this gearupwindows article will help you.
How to Change Regional Format in Windows 11?
To change the regional format in Windows 11, use the following step:-
Step 1. Open the Windows Settings by pressing Windows + I keys.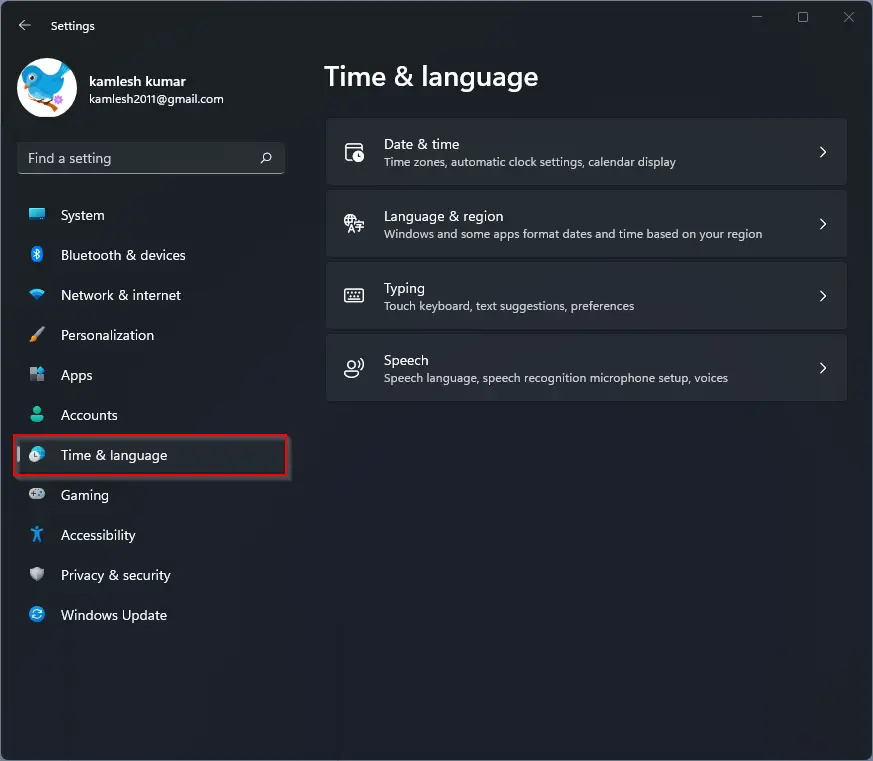 Step 2. Then, select the Time & language in the left sidebar.
Step 3. In the right sidebar, click the Language & region option.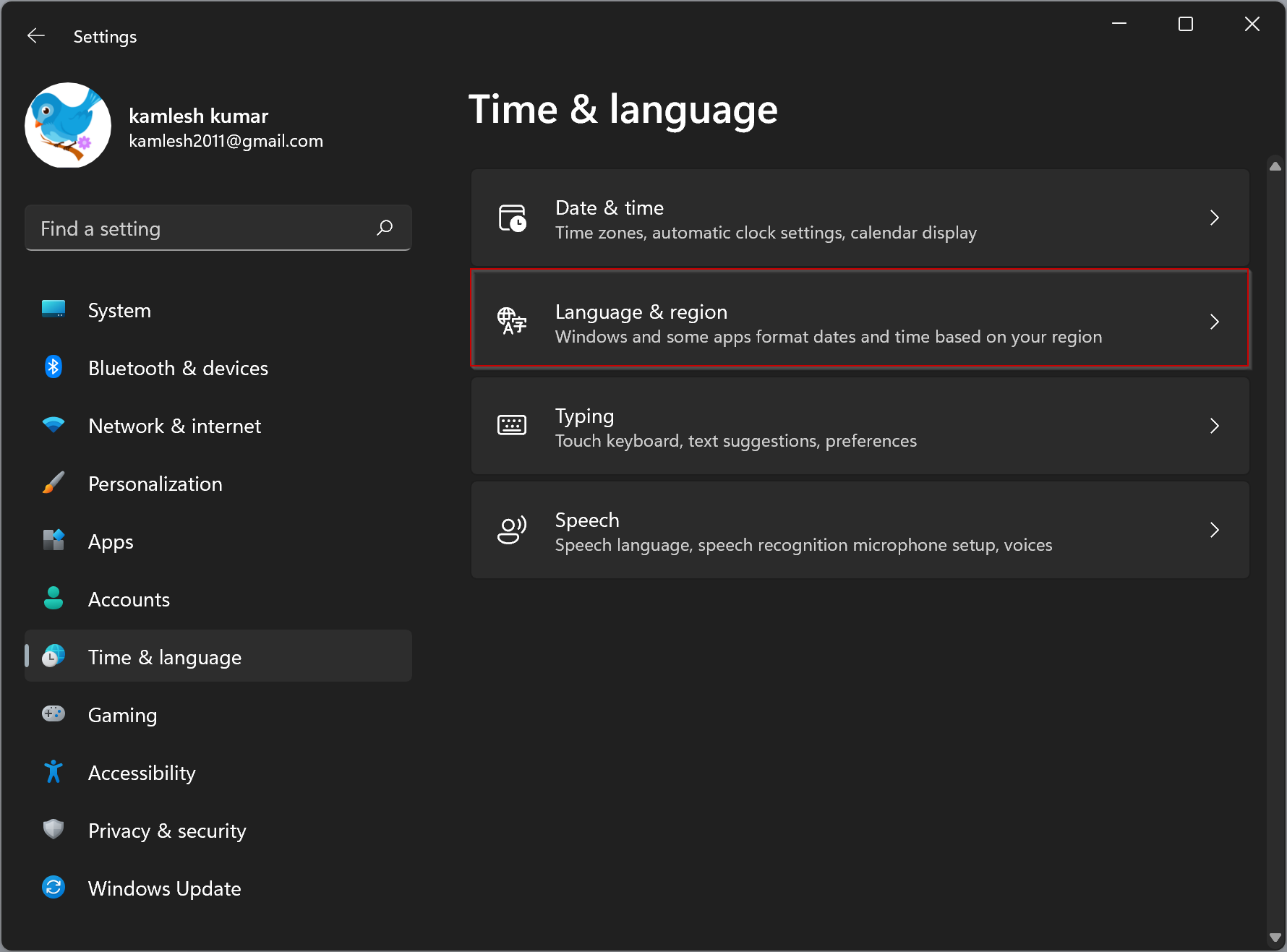 Step 4. On the Language & region settings page, under the Region section, click the drop-down menu "Regional format" and select the language to use for your regional format.
Alternatively, on the Time & language > Language & region setting page, under Related settings, click Administrative language settings.
Select the Formats tab on the Region window. Then choose the language based on the location from the drop-down menu "Format."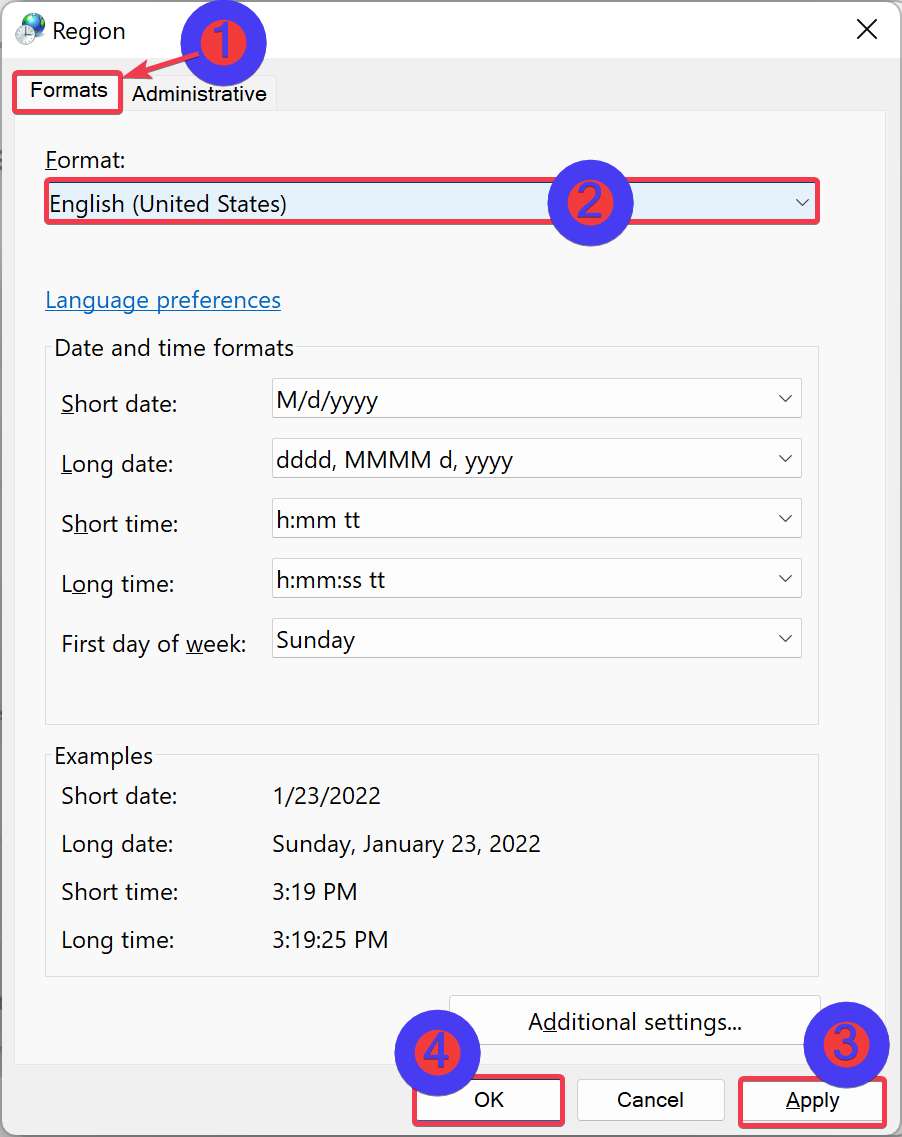 When you're done, click the Apply and OK button.