Windows 11 may finally arrive on your computer on Nov 2021 if you are running Windows 10 and the hardware is compatible with Windows 11. The good news is that you don't have to pay any money if you already run genuine Windows 10. Your Windows 10 PC will be automatically upgraded to the latest version of Windows 11. If you don't want to run Windows 11 on your PC, you can instruct Windows 10 not to download and install Windows 11.
Windows 11 comes with a lot of features, and out of those, one is the built-in search functionality. It lets you search and find help content, apps, files and folders, settings, and even you can get quick answers from the web, like weather reports, stock prices, currency converter, and much more, directly from the taskbar.
While searching across the web for answers to your questions, sometimes you might get age-inappropriate content or links. Windows search may include adult content, especially when searching keywords that also have adult content references—Windows 11 offers to change your search filter levels to Strict, Moderate, or Off. Windows built-in SafeSearch setting will override your Bing SafeSearch setting when looking up web results from your desktop.
In this gearupwindows article, we will guide you on settings the SafeSearch filter on your Windows 11 PC. It is handy if you share your computer or laptop with your family or children.
How do I restrict web results in Windows 11?
Controlling web results on Windows 11 is quite easy using the SafeSearch built-in feature. Using SafeSearch, you can make sure adult content is not being returned from the web.
Step 1. Launch the Setting app by pressing Windows + I shortcut keys or any other method and then click on the Privacy & security category from the left side pane.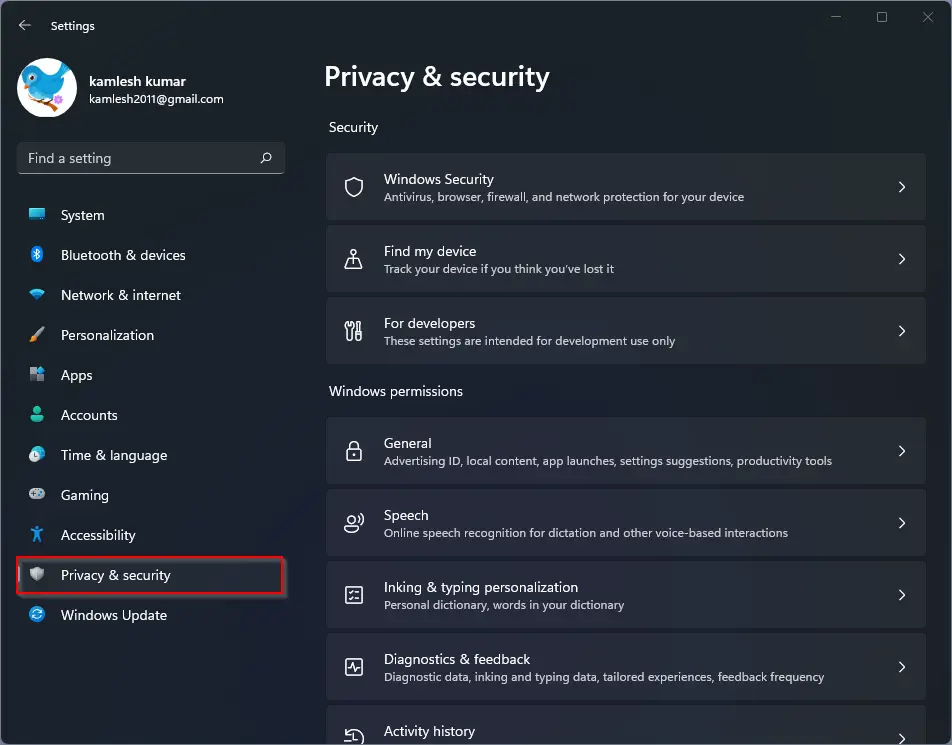 Step 2. On the right side pane of the Privacy & security category, look for the Search permissions tab and click on it.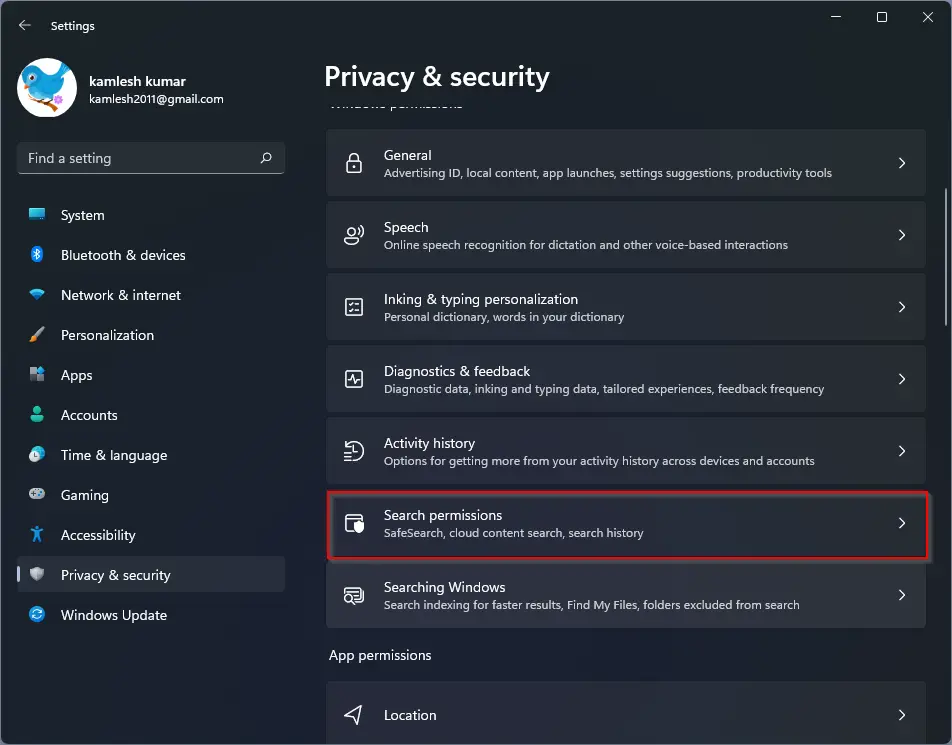 Step 3. On the Search permissions setting pane, you will have the following options to choose the level of filtering you want to perform on web search results:-
Strict – Filter out adult text, images, and videos from the web results.
Moderate – Filter adult images and videos but not text from web results
Off – Don't filter adult content from search results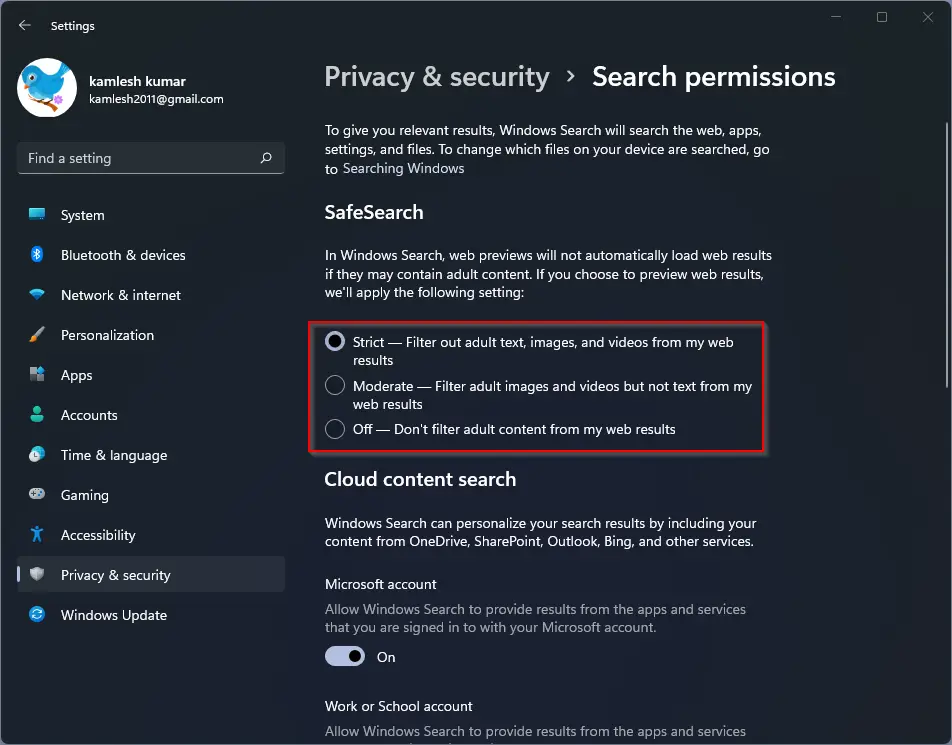 Select the appropriate options according to your needs, and then close the Settings app.
Conclusion
In conclusion, Windows 11 is set to release in November 2021 for compatible devices running on genuine Windows 10, and users will not have to pay any additional cost. One of the new features of Windows 11 is the built-in search functionality, which includes a SafeSearch filter to help restrict adult content when searching the web. To set the SafeSearch filter on your Windows 11 PC, follow the simple steps outlined in this gearupwindows guide. By using SafeSearch, you can ensure that inappropriate content is not returned in your search results, making it safer for families and children who share a computer or laptop.