When you enable the accent color for title bars and window borders in Windows 10, it applies to only active windows. That means the title bar of a window will look black or white when inactive/unfocused, depending on the theme you have applied to Windows. However, it is possible to change the color of inactive or unfocused windows by tweaking the registry.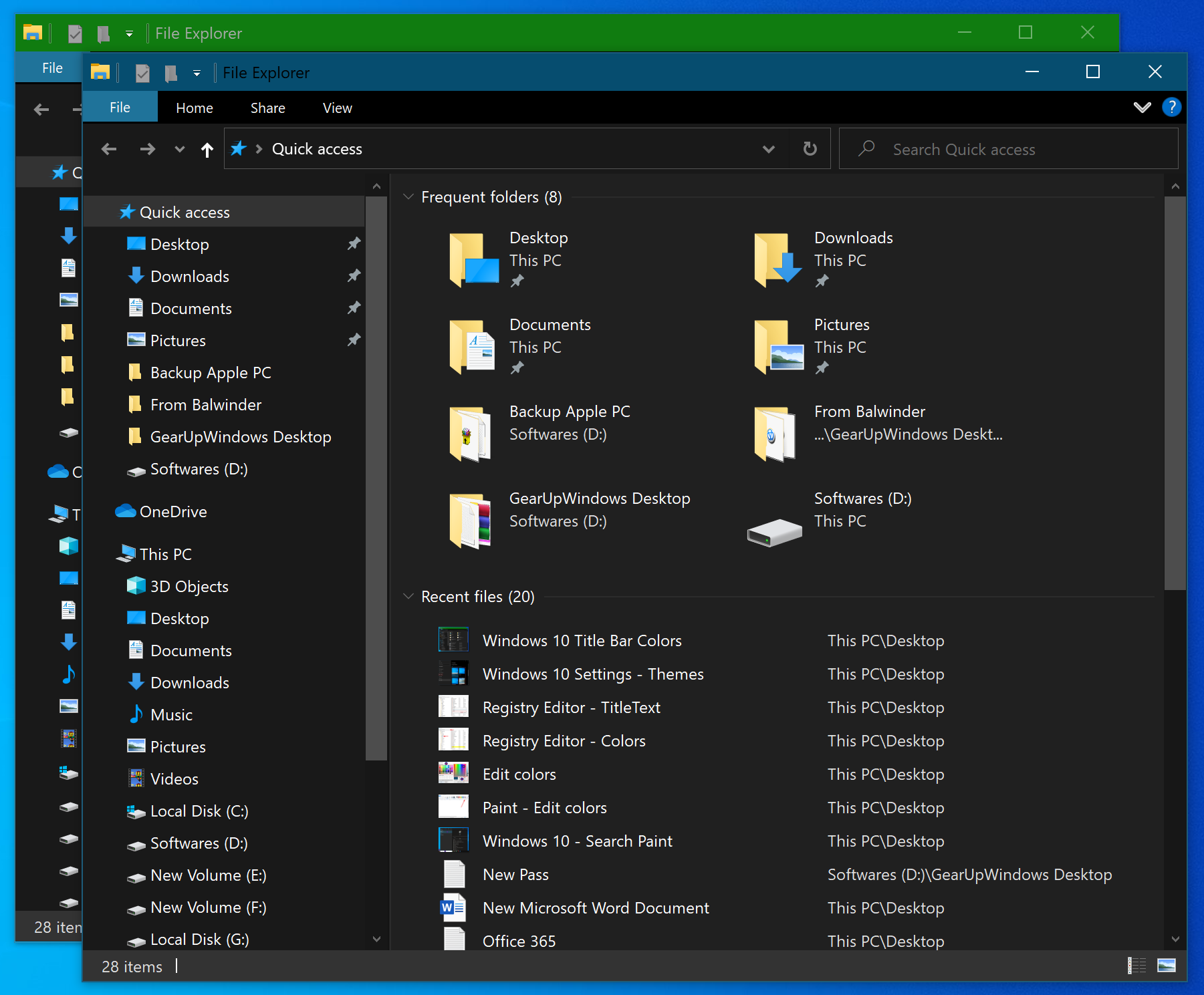 In this gearupwindows article, you will learn to change the color of inactive tile bars in Windows 10.
How to Change the Color of Inactive Title Bars in Windows 10?
Step 1. Open Settings.
Step 2. Navigate to Personalization > Colors and check the option "Tile bars and window borders." Windows 10 will pick a color from the background and immediately start showing colors on active windows title bars and borders.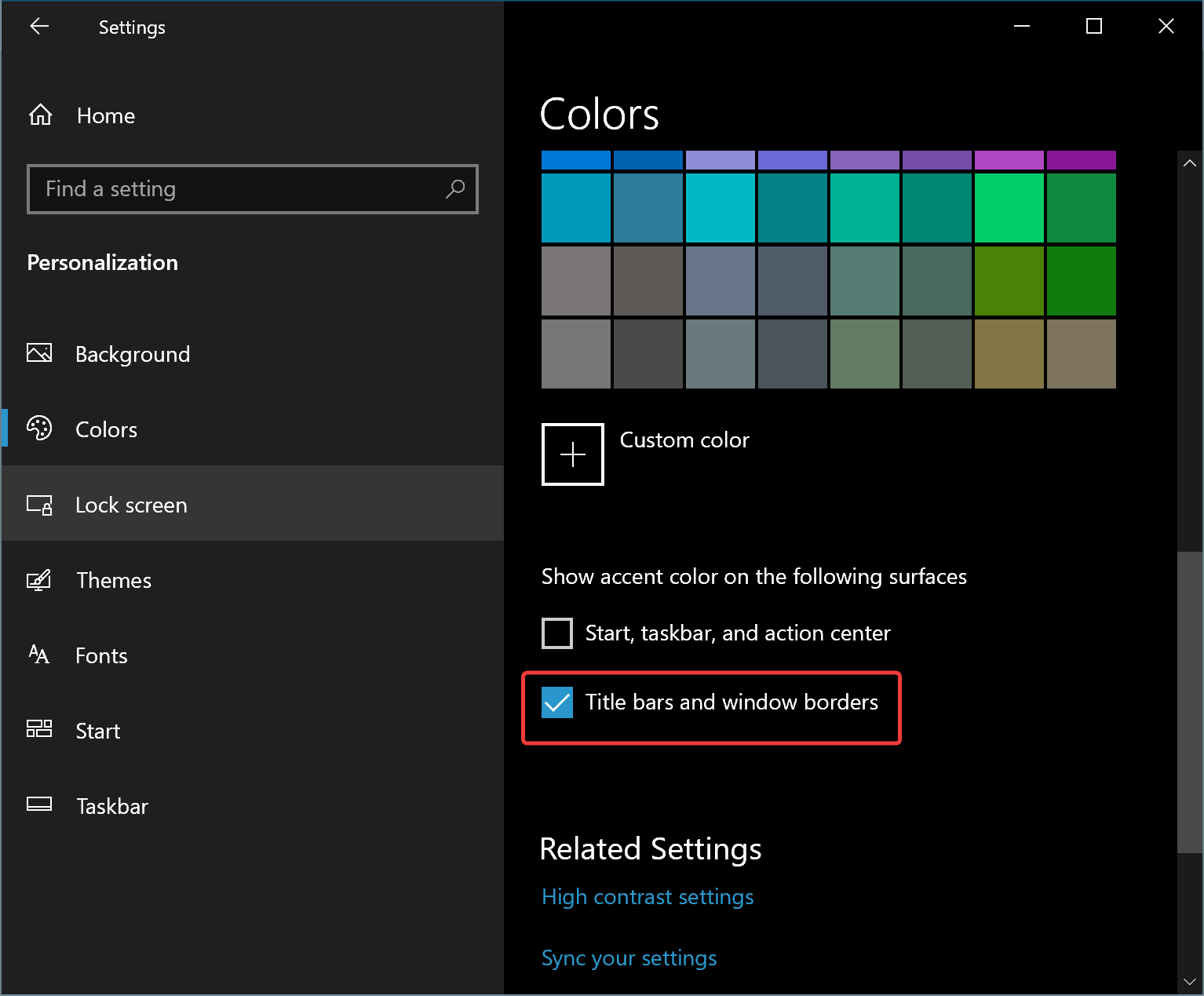 If you want to apply specific color, uncheck the option "Automatically pick an accent color from my background" and select a color of your choice.
Step 3. Now, open Registry Editor.
Step 4. Then, navigate to the following path in the left sidebar of Registry Editor:-
HKEY_CURRENT_USER\SOFTWARE\Microsoft\Windows\DWM
Step 5. Next, right-click on the DWM folder and select New > DWORD (32-bit) Value.
Step 6. Name the newly created REG_DWORD to AccentColorInactive.
Step 7. Double-click on AccentColor REG_DWORD and copy its "Value data."
Step 8. Next, double-click the AccentColorInactive REG_DWORD and paste the copies texts in its "Value data."
Step 9. Click OK.
Step 10. Reboot your computer.
Once you complete the above steps, accent color is applied to active as well as inactive title bars.