The Scroll bar is a vertical or horizontal bar that appears when scrolling the content. It remains visible to the extreme sides of the screen and sometimes at the bottom of the screen.
By default, Windows 11 hides the scrollbars automatically when they're not in use. However, using Settings, you can always display Scrollbars in Windows 11, even if it is not in use.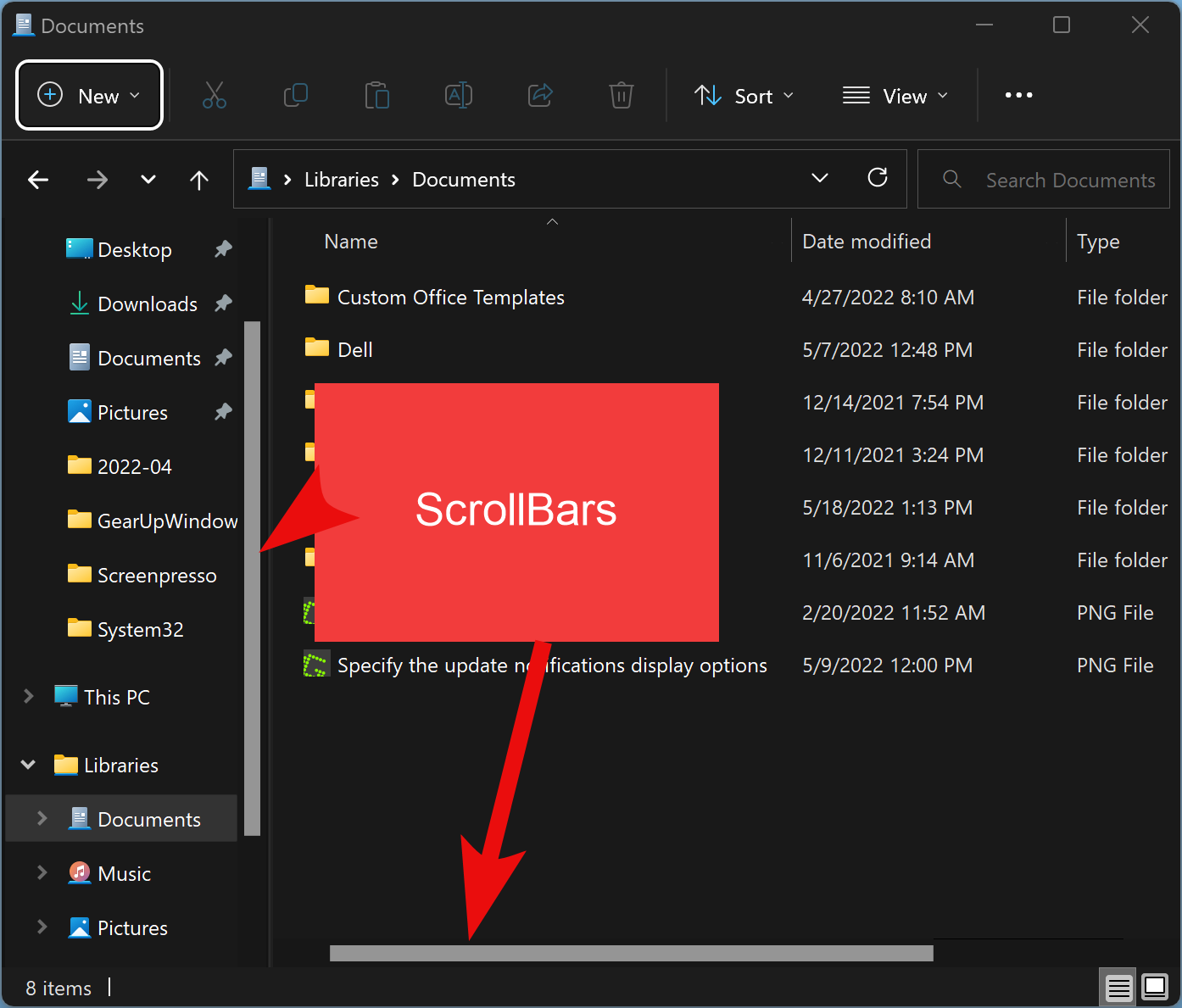 But, sometimes, the default scrollbars width may not be sufficient when a person with fat fingers touches a scroll bar on a touchscreen computer. They will get little success when moving it up or down or across.
If you find the Windows scroll bar hard to find or use, you can change the Scrollbar width on Windows 11 or 10.
In this gearupwindows article, we will guide you on changing the Scrollbars Width in Windows 11 and 10 by tweaking the registry because you will not find any option in Windows Settings that allows you to adjust the width of the Scrollbars.
How to Change Scrollbar Width in Windows 11 or 10?
To change or adjust scrollbars width in Windows 11 or 10, use the following steps:-
Step 1. First, open Registry Editor.
Step 2. When the Registry Editor appears on your computer, browse to the following key in the left side navigation pane:-
HKEY_CURRENT_USER\Control Panel\Desktop\WindowMetrics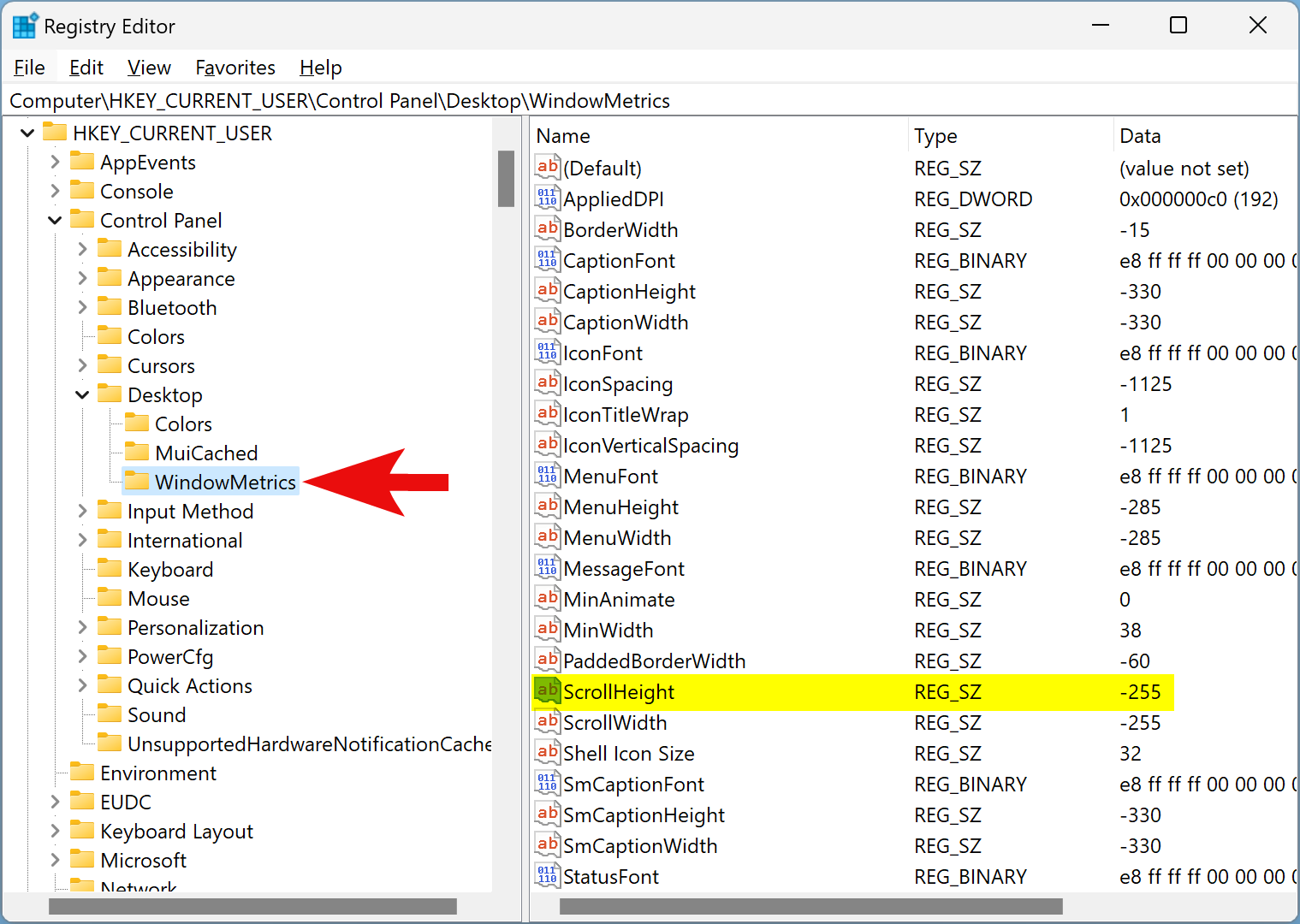 Step 3. On the right pane of WindowsMetrics, double-click the ScrollHeight REG_SZ to edit it.
Note: The default value for scroll width is -225. You can enter the value to –500 to make it approx double the width. However, you can enter any value up to –1500. The higher the value, the wider scrollbar.
Step 4. Once you enter the desired number in the "Value data" field, click the OK button to save the changes.
Step 5. Now, double-click the ScrollWidth REG_SZ and enter the same value that you set in ScrollHeight.
Step 6. Click OK.
Step 7. At last, restart your computer to apply the changes.
Now, open the File Explorer and see the Scrollbar if it needs your requirement.
That's it.
Also Read: How to change Scrollbars Width in Chrome and Firefox on Windows 11 or 10?