If you are tired of the same old Windows 10 taskbar, Microsoft allows you to customize its appearance, including changing the taskbar color. Starting with Windows 10 version 1903, you can choose a color of Taskbar of your choice. However, if you don't want a fancy color, simply switch between light and dark modes to change the color of your taskbar. However, if you're going to choose a specific color, you need to dive into the Settings app.
In this gearupwindows article, you will learn how to change the color of the Windows 10 Taskbar.
How to Change the Taskbar Color in Windows 10?
If you want to change the Taskbar color of Windows 10, use the following steps:-
Step 1. First, open the Settings app.
To that, you can use Windows + I hotkey.
Step 2. When Windows Settings appears on your computer, click on the Personalization category.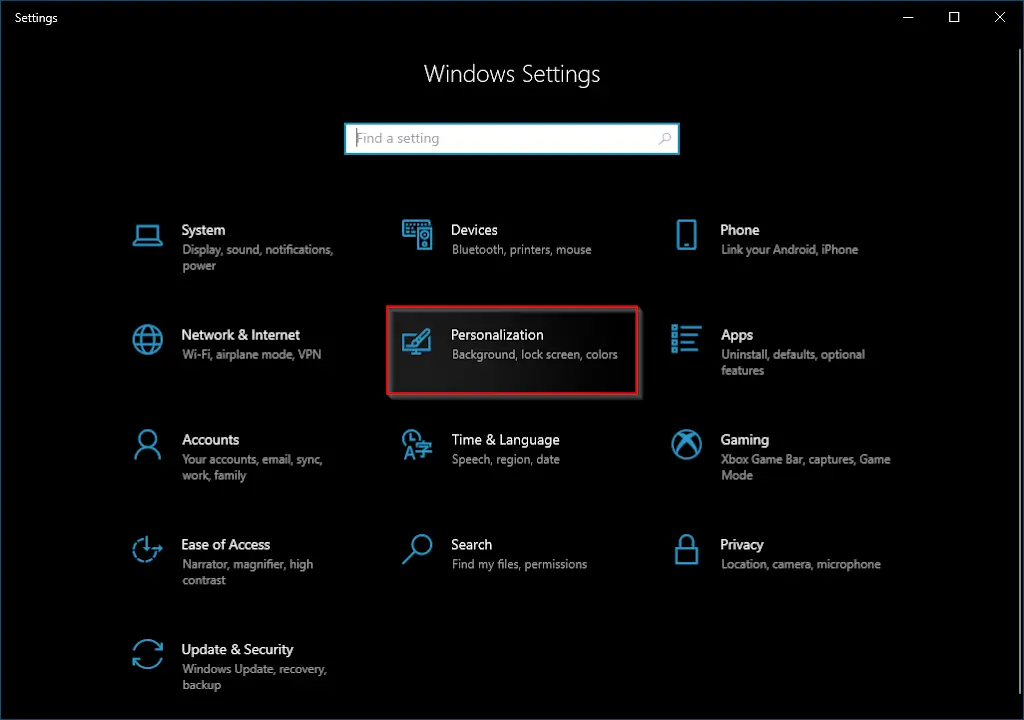 Step 3. Then, select Colors in the left sidebar in the Personalization settings.
Step 4. Next, pick Custom in the "Choose your color" drop-down menu in the Colors settings.
Step 5. After that, click Dark under "Choose your default Windows mode." This allows you to apply a theme color to your taskbar.
Quick Note: You can choose either Light or Dark option for your "default app mode" according to your choice, and it won't affect your taskbar color choice.
Step 6. Next, turn off the toggle switch Transparency effects.
Step 7. Subsequently, scroll down to the "Choose your accent color" section. If the "Automatically pick an accent color from my background" option is checked, Windows will automatically pick a color that matches your desktop wallpaper. To manually pick a color, uncheck the "Automatically pick an accent color from my background" option and pick a color in the grid of colored squares located just below it. If your favorite color is not in the grid, click the Custom color button below the grid.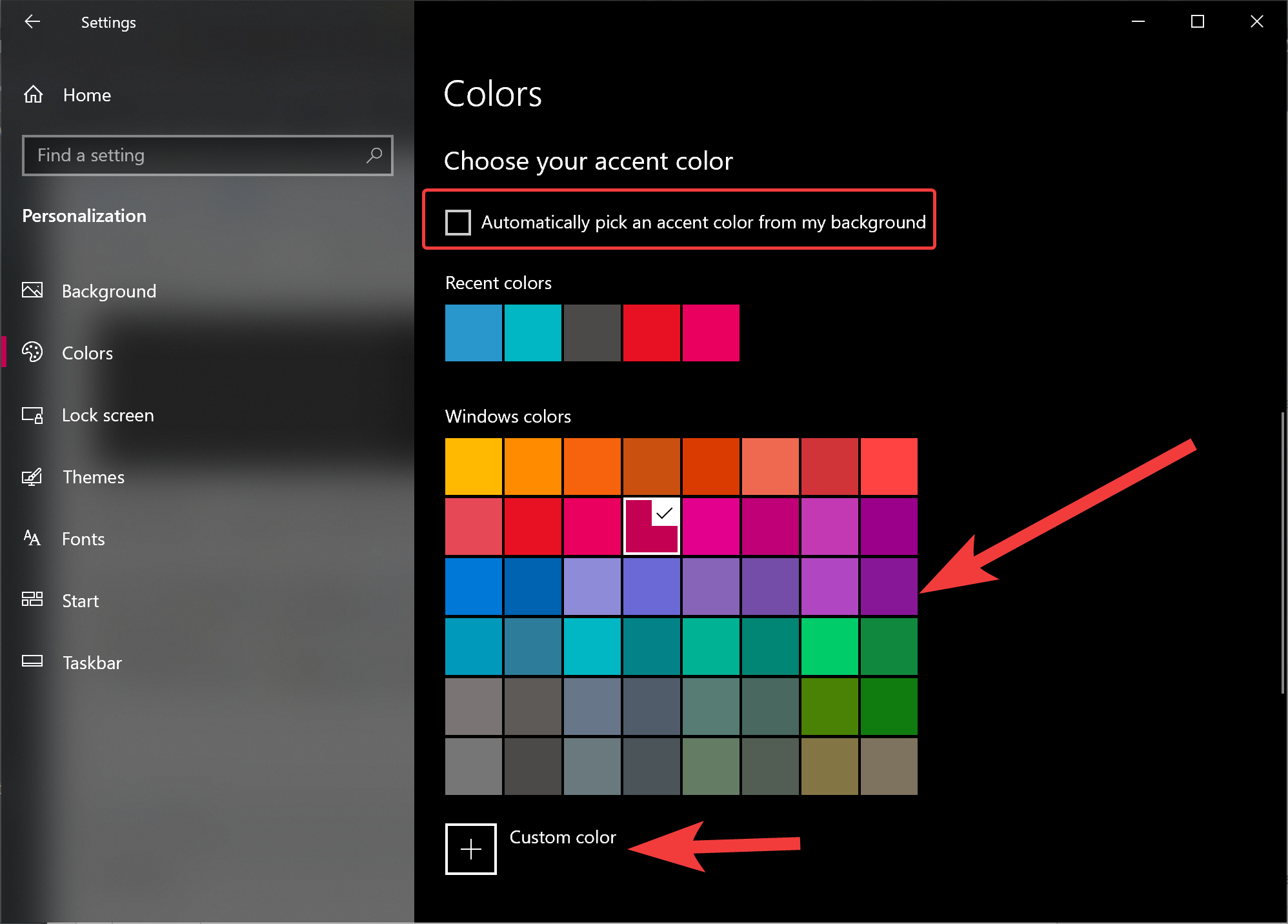 Step 8. To apply the selected color to the taskbar, scroll down a bit and under "Show accent color on the following surfaces," place a checkmark before Start, taskbar, and action center option.
That's it. The changes are immediate, so there is no need to restart your computer. Once you complete the above steps, you'll see the selected color in the taskbar.
Conclusion
In conclusion, changing the color of the Windows 10 taskbar is an easy way to add some personal flair to your computer's appearance. With just a few simple steps in the Settings app, you can choose from a variety of preset colors or even create a custom color to match your preferences. Whether you prefer a light or dark mode or want to select a color to match your desktop wallpaper, the process is straightforward and quick. So, don't settle for the same old taskbar color; take a few minutes to customize it to your liking and enjoy a more personalized computing experience.