Windows 11 comes with a built-in Touch Keyboard that you can add to the taskbar if you need it frequently. You have the liberty to increase or decrease the size of the Touch keyboard if you want. If you usually access this keyboard, then you might want to change its theme also. On Windows 11, it is possible to change the theme using the built-in settings, which means there is no need to download and install third-party touch keyboard themes on your computer.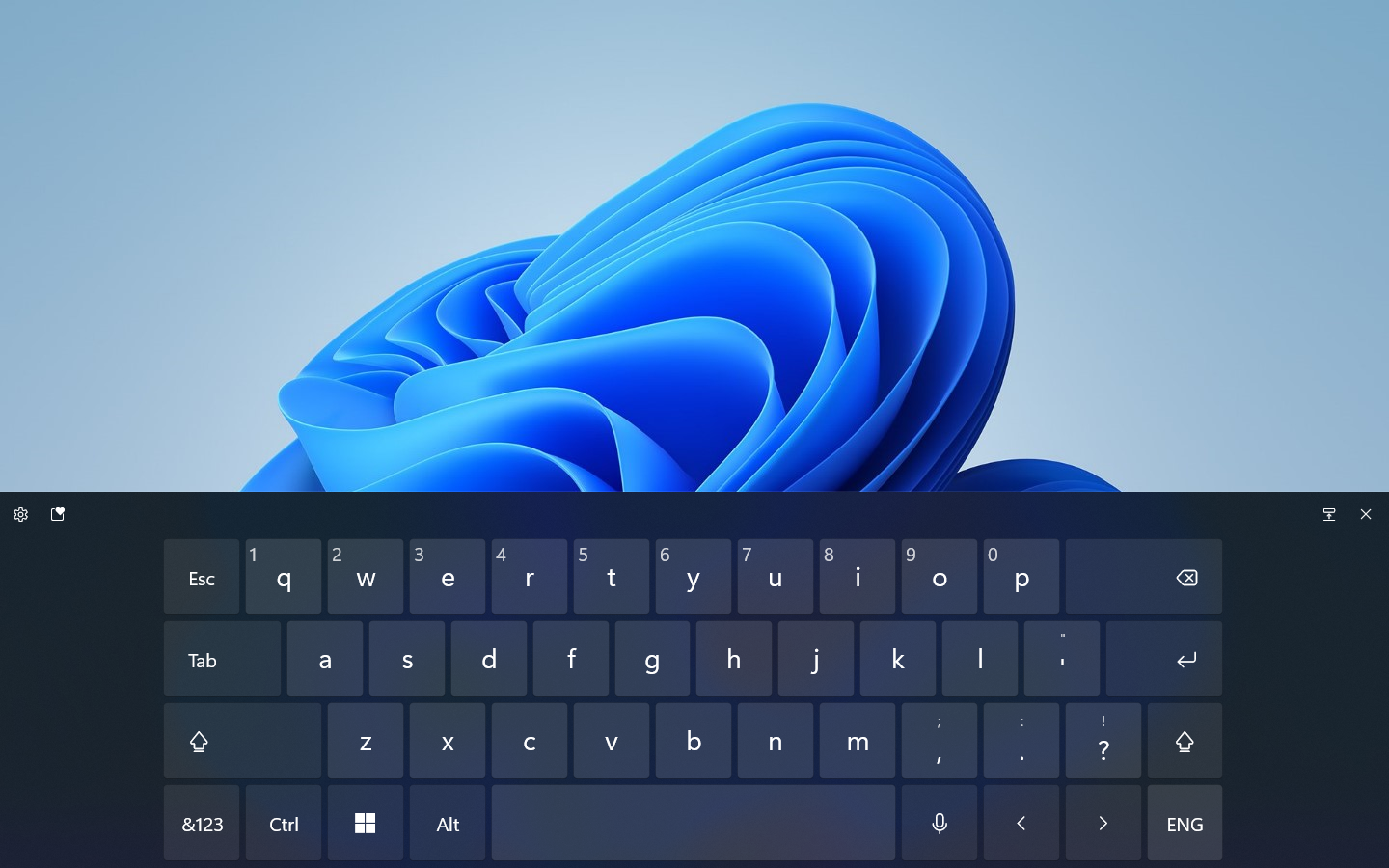 In this gearupwindows article, we will guide you on changing the touch keyboard's default black/white theme. By default, when you use a dark theme for your Windows 11, you will see a dark touch keyboard, and if you activate a light theme for your Windows OS, then you see a light theme for your keyboard. But, if you don't love this combination, you can change it easily.
How to Change Theme of Touch Keyboard on Windows 11?
To resize the touch keyboard on Windows 11, you need to perform the following steps:-
Step 1. First, open the Windows Settings by pressing Windows + I shortcut keys from the keyboard. Alternatively, launch the Start menu by clicking on the Start button on the taskbar and then select Settings.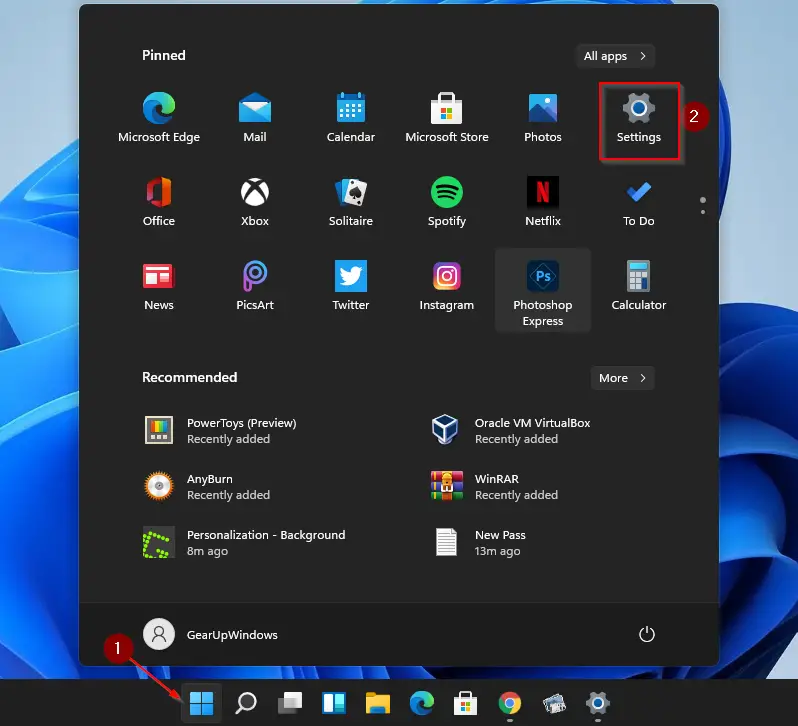 Step 2. Click on the Personalization category from the left sidebar of Windows Settings.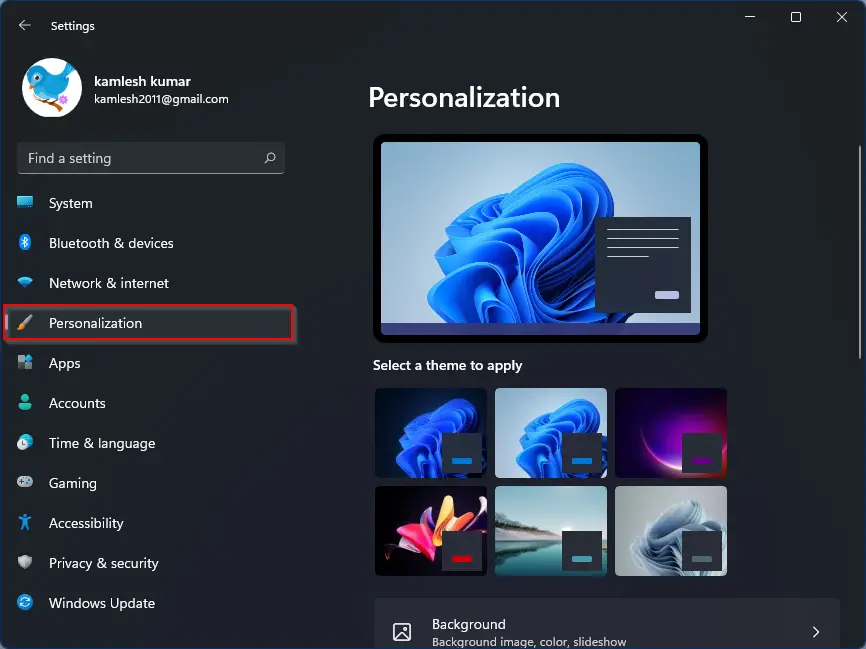 Step 3. Now, click the Touch Keyboard option on the right side of Personalization to access its settings.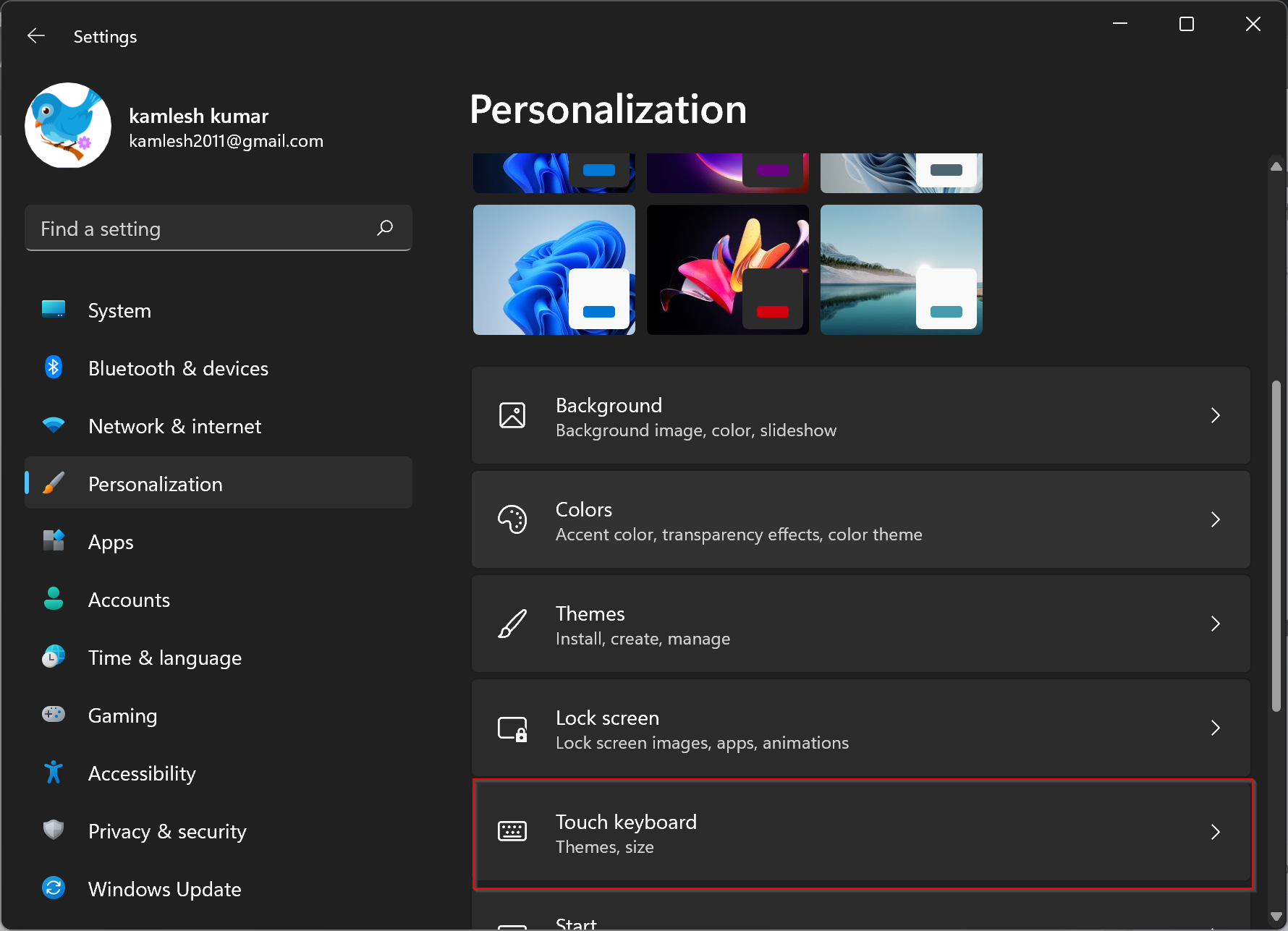 Step 4. Under the Keyboard theme section, select a theme of your choice which you would like to use.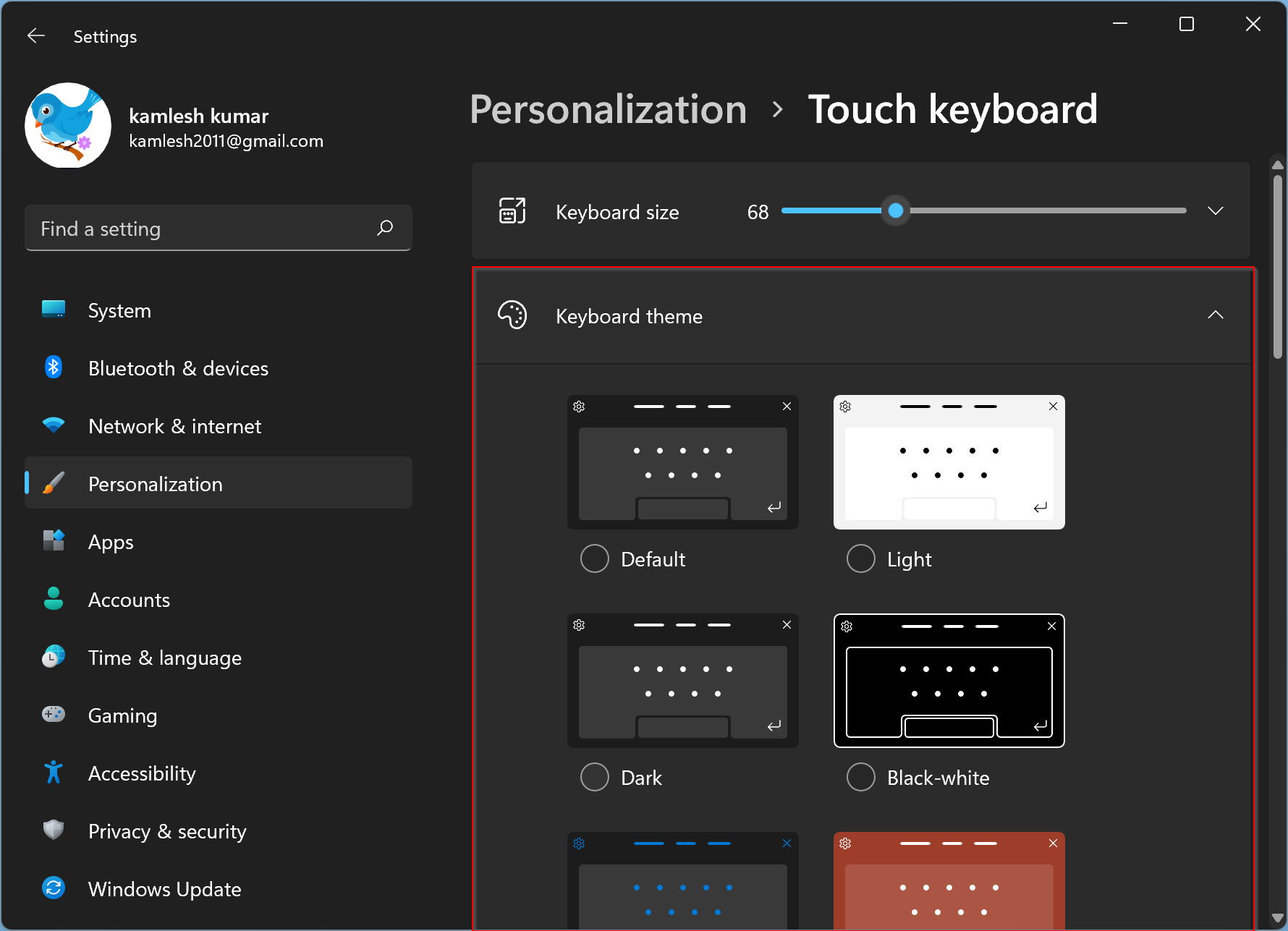 Quick Note: You can use the slider next to "Keyboard size" above the Keyboard theme section to resize the touch keyboard.
Further, please scroll down to the Touch keyboard page to customize it more. You can turn on or turn off the keyboard keys background. One more option you will get to resize the key text size only. You can choose the key size from small, medium, or large. Once the change is done, you can preview the touch keyboard by clicking on the Open keyboard button. When satisfied with the settings, you can close the window.
Good luck.