The curiosity about Windows 11 ended on 04 Oct 21 when Microsoft officially launched it and also announced that Windows 11 would be a free upgrade for those using Windows 10 on their PC that meets the minimum hardware requirements. However, Microsoft imposed some restrictions on installing Windows 11. That means if your computer or laptop does not meet the minimum recommended hardware by Microsoft, you can't install Windows 11. But there is some workaround, and you can still install Windows 11 on an unsupported PC by bypassing TPM 2.0 and Secure Boot.
After upgrading from Windows 10 to Windows 11 or installing a new Windows 11 after formatting your PC, you might want to check if your Windows 11 copy is activated.
Usually, Windows 11 gets activated automatically after upgrading from Windows 10; if your product key is planted on BIOS/UEFI, you might still be interested in checking the activation status to ensure no issue with it. Also, before formatting or upgrading your PC, we recommend retrieving the product key from the Windows registry and keeping a backup of it on an external drive or USB flash drive. If something goes wrong during upgrading or installing Windows 11, you can use the same product key to activate your copy of Windows 11.
If your Windows 10 computer uses a genuine product key, you can proceed further to install Windows 11. Once Windows 11 is installed on your computer or laptop, you can check the activation status by navigating the Settings > System > Activation page. We also have descriptive guidelines that we have mentioned below.
How to Check Windows 11 Activation Status from the Settings app?
To view the activation status of Windows 11, use the following recommended steps:-
Step 1. Log in to your PC using an administrator or standard user account.
Step 2. After that, open the Settings app by hitting the Windows + I keys altogether.
Step 3. On the Windows Settings page that appears, select the System category from the left side pane. Then, on the right-side area, click the Activation tile.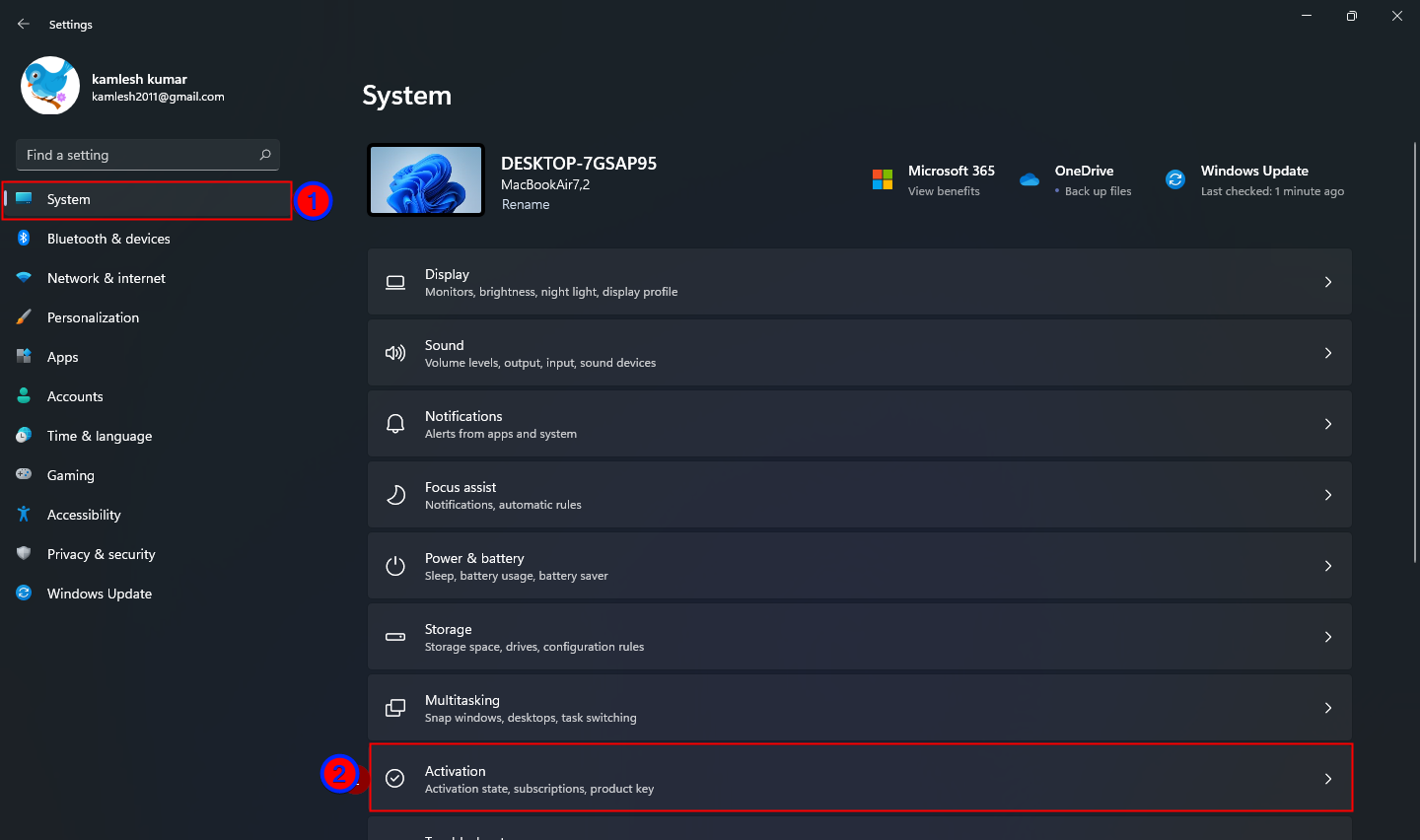 Step 4. When the Activation settings page appears on your computer, you will see Active beside the "Activation state" option if your Windows 11 is pre-activated. If your Windows 11 copy is not active, click on the Change button to activate it.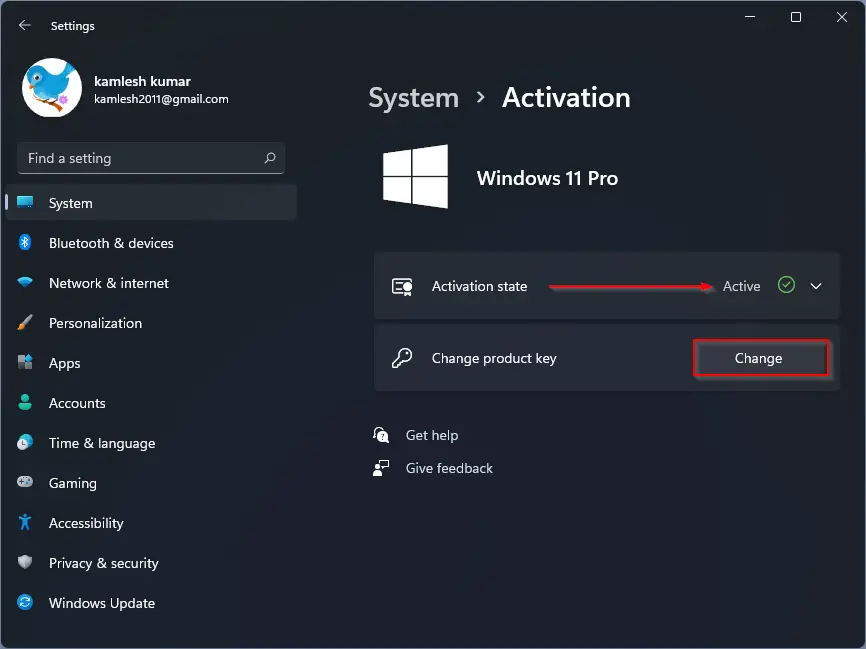 Step 5. On the pop-up window, enter the product key. You can use here Windows 10 product key that you have already backed up or purchase Windows 11 Product key separately.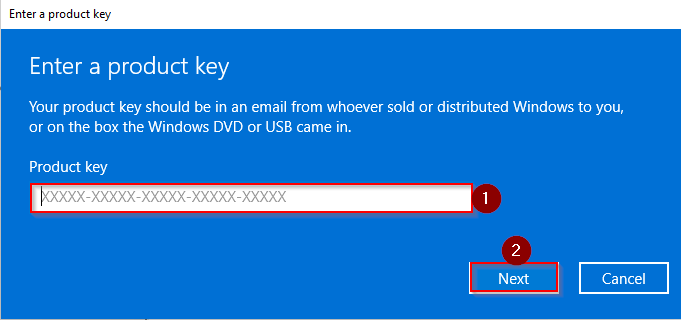 Step 6. When you type the correct 25-digit product key, click the Next button.
Note: Please ensure you'll need an active internet connection to validate the product key from the Microsoft activation server, and if everything goes fine, Windows 11 will be activated permanently.
That's it. After successfully activating your Windows 11, you should receive a message, "Your copy of Windows is successfully activated." Now, you can access all the features of Windows 11.
How to See Windows 11 Activation Status using Command Prompt or PowerShell?
Using Command Prompt, you can also check the activation status of Windows 11. Here is how to do it.
Step 1. First, open Command Prompt with administrator rights or Windows PowerShell.
Step 2. After that, type the following and hit the Enter key on the keyboard:-
slmgr /xpr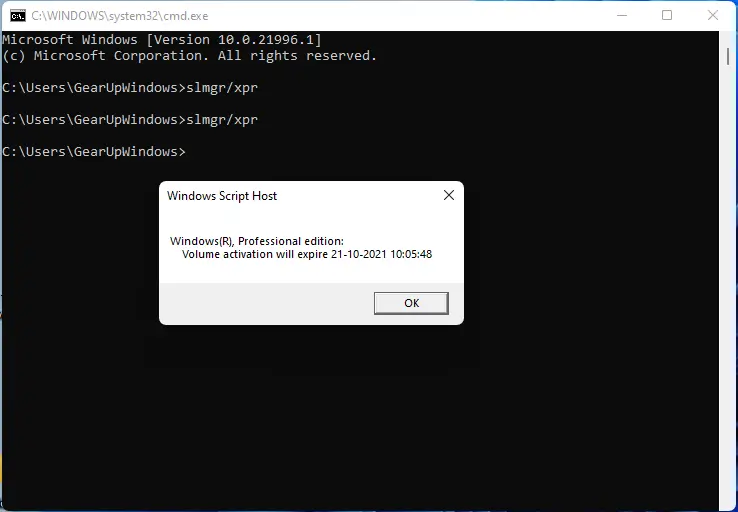 When you're done, you will see if your Windows 11 is activated in the pop-up window.
Conclusion
In conclusion, Microsoft's release of Windows 11 has generated significant interest among users, particularly those already using Windows 10. While the upgrade to Windows 11 is free, there are hardware requirements that must be met to install the new operating system. However, there are ways to bypass these restrictions and still install Windows 11 on unsupported devices. After installing or upgrading to Windows 11, it's essential to check the activation status to ensure that all features are available. This can be easily done using the Settings app or Command Prompt/PowerShell. By following the steps mentioned above, users can enjoy the full features of Windows 11 and take advantage of the improved user interface and other enhancements.