WinRAR is one of the most popular file archive and compression tools for the Windows operating system that helps you to compress and decompress files/folders and RAR/ZIP files, respectively. Apart from extracting an archive file, this software can also extract the ISO file contents with a single click. The WinRAR program even allows you to repair the corrupt archive file.
There are a lot of applications over the internet that can perform the above-mentioned tasks. Still, due to the compression ratio and overall performance, no one can overcome WinRAR to date. Apart from the above-mentioned features, the WinRAR utility also adds several options to the file context menu that appears when you perform a right-click on a file/folder or archive file. While the program is pretty easier, it adds many options on the right-click context menu and looks dirty. Moreover, if you have installed many apps on your PC, your right-click context menu will become too big. Resulting in you will unable to find your correct program at a glance.
Depending on the number of options you have selected during the program's installation, when you perform a right-click on a file or folder, you will see three to five WinRAR options in the context menu. For instance, when you right-click on an archive file, you will see the following four options:-
Open with WinRAR
Extract files
Extract Here
Extract to <Folder Path>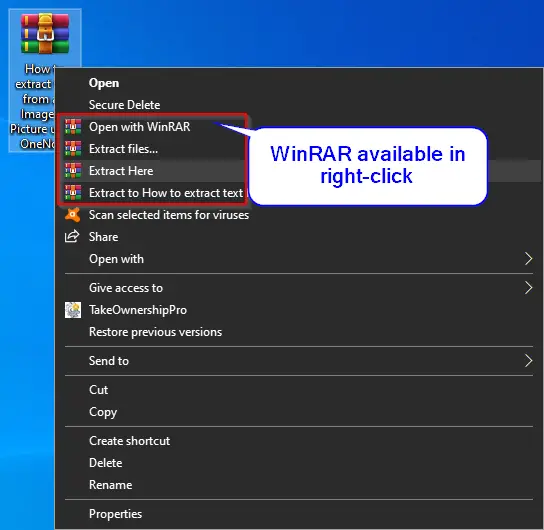 Even though these options are handy, most Windows users rarely use these features regularly. Hence, we recommend removing the unnecessary WinRAR options and making the right-click context menu tiny & tidy. It is too easy and possible to clean up the context menu by enabling cascading menu for WinRAR. After enabling the cascading menu for WinRAR, only the WinRAR entry will appear on right-click context menu, and all other options will be visible after clicking the WinRAR entry.
How to Enable Cascading Menu for WinRAR?
Step 1. Click on the Start menu and search for WinRAR. Then, click on WinRAR to open it.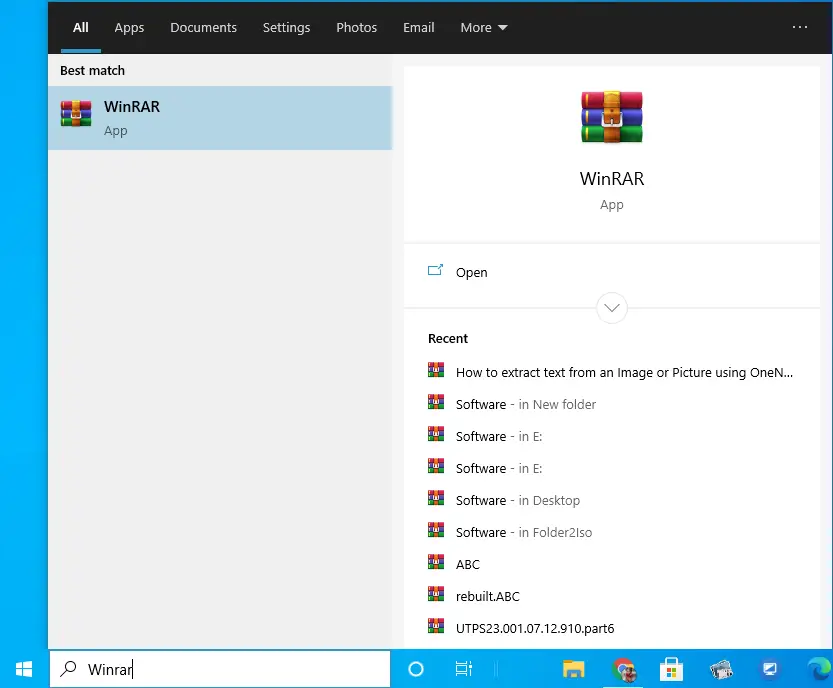 Step 2. In the WinRAR application, click on the Options menu and then select Settings from the drop-down.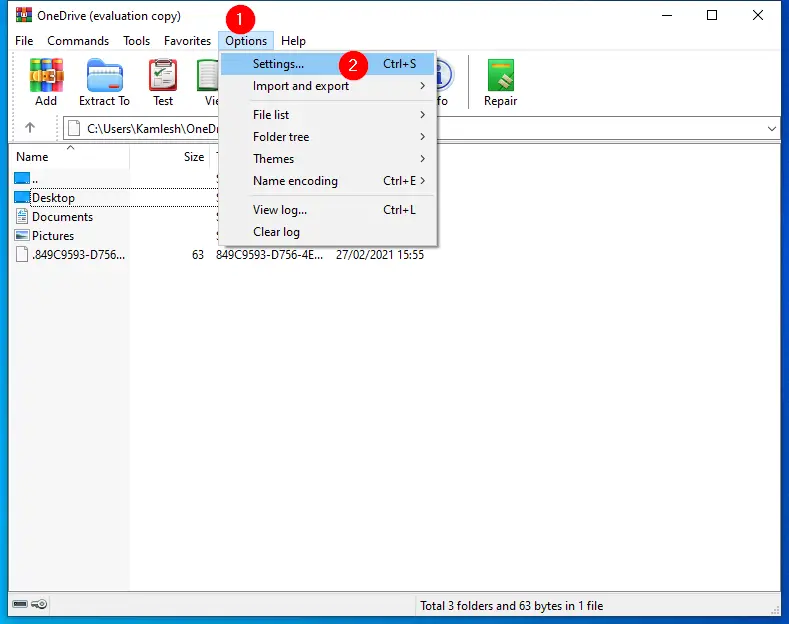 Step 3. In the Settings window that appears, select the Integration tab. Next, check the checkbox "Cascaded context menus" and finally click the OK button.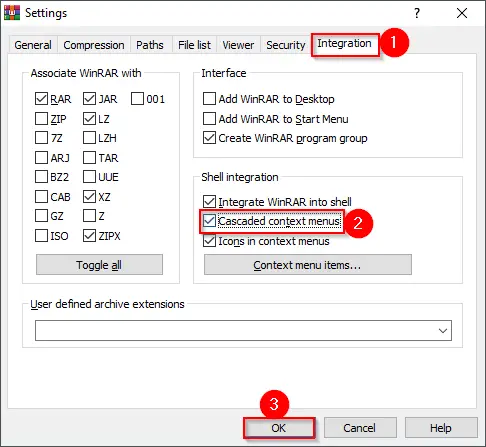 Now, perform a right-click on any file. You will see a single entry of WinRAR, and other options of WinRAR will be under it.