Converting JPEG and PNG image files to PDF is a simple and quick process that can be done on both Windows 11 and Windows 10. This article will guide you through the steps to convert JPEG and PNG files to PDF format.
Why Convert Image Files to PDF?
PDF, or Portable Document Format, is a widely accepted document format that can be easily shared and viewed across multiple devices and platforms. Converting image files such as JPEG and PNG to PDF allows for easier sharing and printing of the image and can also help in compressing the file size for storage purposes.
Converting Image Files to PDF in Windows 11 or 10
There are several methods to convert image files to PDF in Windows 11 or 10, including using online conversion tools or third-party software. However, in this article, we will focus on using the built-in Microsoft Print to PDF feature.
How to Convert JPEG and PNG Image Files to PDF in Windows 11 or 10?
To convert JPEG or PNG images to PDF on Windows 11/10, follow these steps:-
Step 1. Select the image files you want to convert to PDF.
Step 2. Once you have selected the image file, right-click on that file and select "Open with" and then Photos or Paint from the context menu.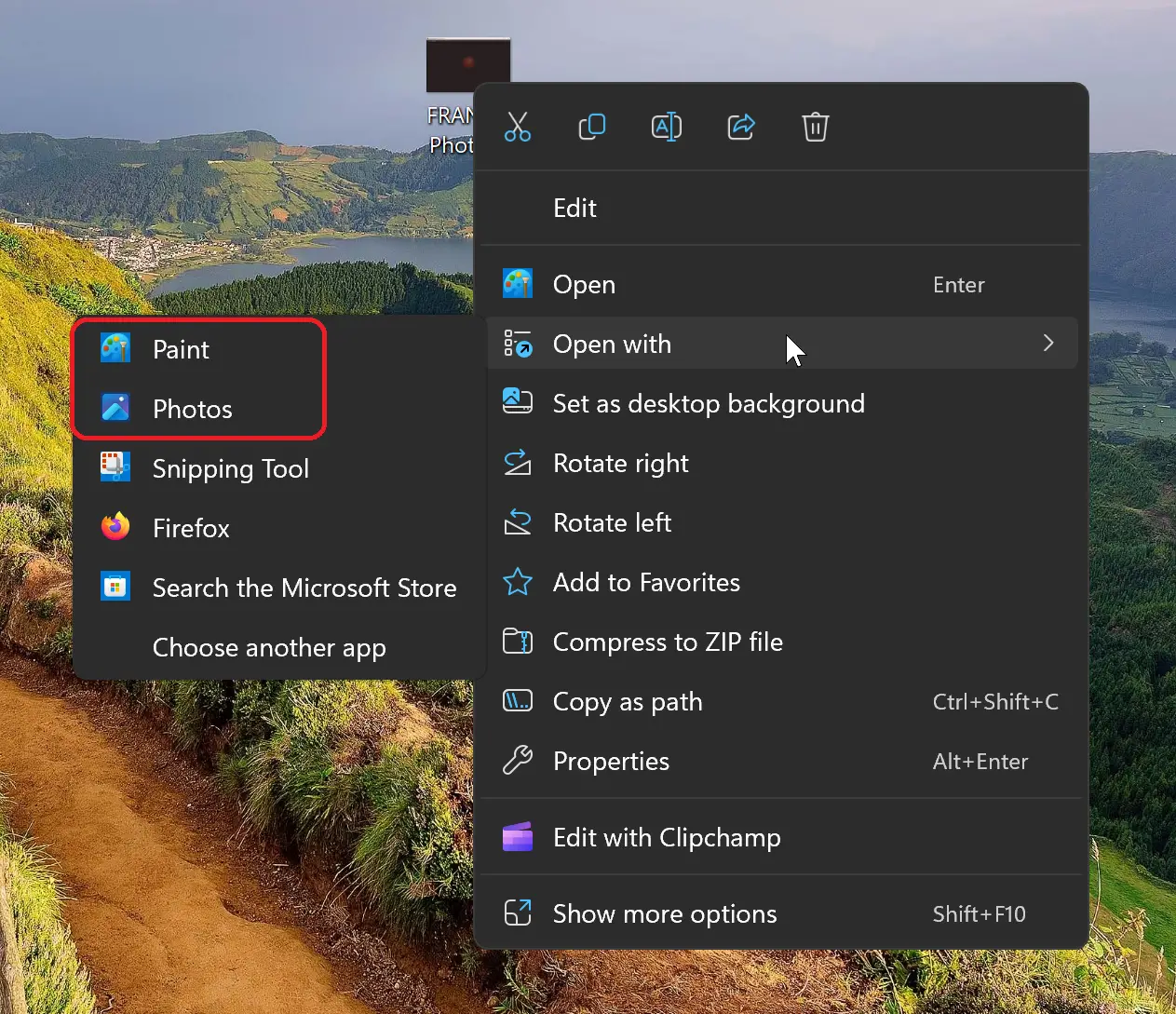 Step 3. Now, press Ctrl+P from your keyboard to open the Print dialog box.
Step 4. In the print dialog box, click on the Printer drop-down menu and select "Microsoft Print to PDF" as the printer.
Step 5. Finally, click on the "Print" button to start the conversion process. You will be prompted to choose a location to save the PDF file. Choose a suitable location and click on the "Save" button.
Once the conversion process is complete, navigate to the location where you saved the PDF file and verify that the file has been converted successfully.
Conclusion
Converting JPEG and PNG image files to PDF format can be done quickly and easily in Windows 11 or 10 using the Microsoft Print to PDF feature. This method is a convenient way to create PDF files that are suitable for sharing, printing, and archiving. With this simple guide, you can now convert your image files to PDF format in just a few easy steps.